Firm Evolution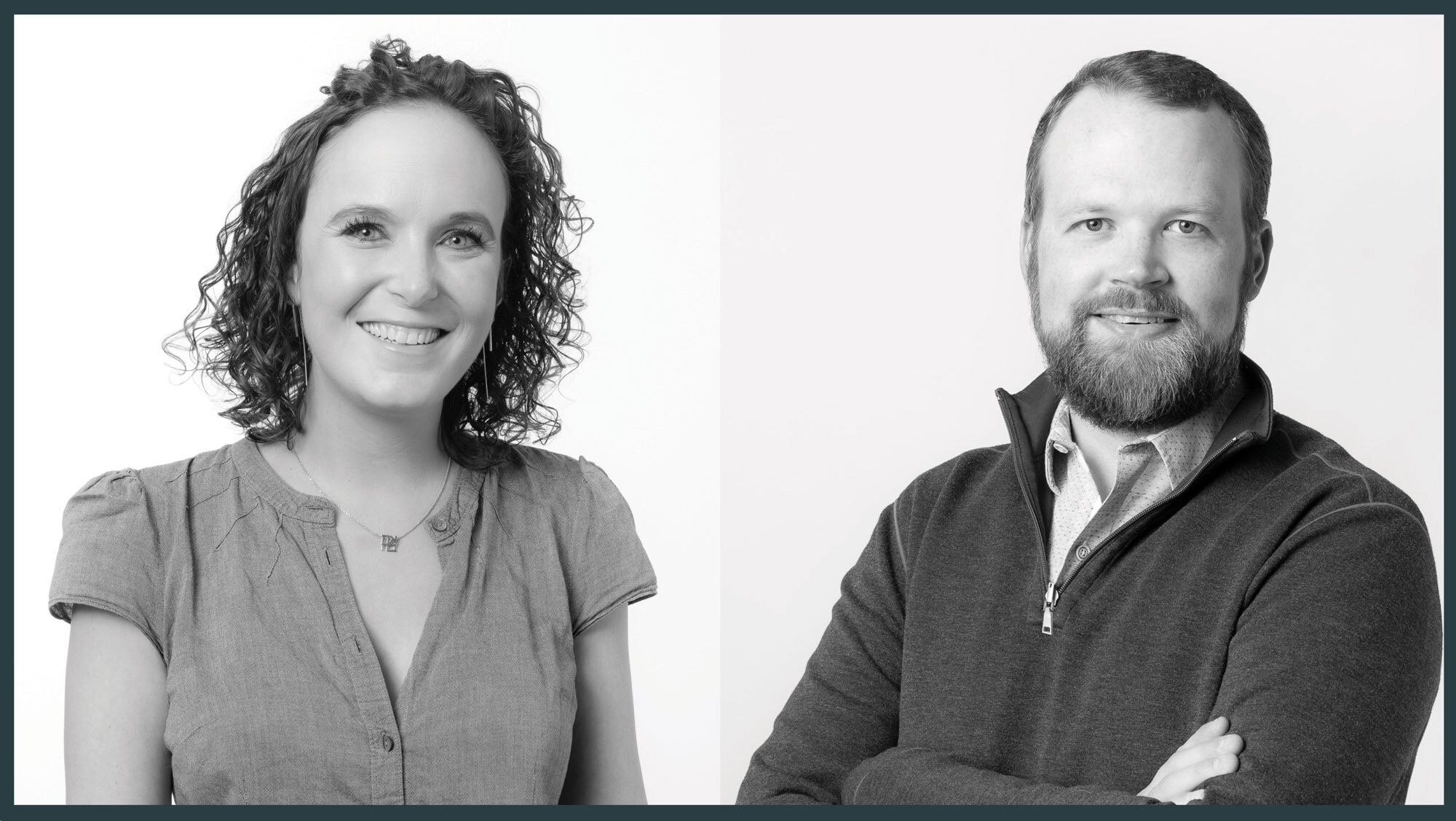 Jenny Narrod, AIA and Evan Barrett, AIA
CCY Architects is thrilled to announce the promotions of Evan Barrett and Jenny Narrod to Associates. Both have played key roles in the firm's development in recent history, and marks another great step in the evolution of the firm's growing leadership team.
Jenny's years of experience have enhanced CCY's capabilities on several projects, from private residential to high-end commercial work, including the Ulery's Lake community and the LEED Certified Lodge in Big Sky, Montana. She was also the lead team member for the awarded High+Dry unbuilt housing concept, which responded to a design competition that called for housing concepts that could withstand the type of catastrophic conditions—extreme wind, rain, and flooding caused by Hurricane Harvey. Jenny is active within her profession and community volunteering and being a mentor with the Buddy Program and teaching Hebrew School. She's also volunteered with Challenge Aspen through the Golshim L'Chaim program. She participated in the AIA Women's' Leadership Summit in San Jose CA this fall and serves AIA Colorado on the West Advisory Board. She received degrees in Architecture and Hispanic Studies from Rice University in Houston, Texas, and is a licensed architect in both Colorado and Texas and a LEED AP.
Evan has played an integral role on numerous residential and mixed-use projects while at CCY. He was the Project Architect for the award-winning Victorian Music Box in Aspen. Currently, he is working in conjunction with the Rocky Mountain Institute to achieve NetZero for a local residential project and is a core member of the firm's hiring team. Evan holds a bachelor's degree from Williams College in Massachusetts and a Master of Architecture degree from the Sam Fox School of Design at Washington University in St. Louis. He is a licensed architect in Colorado and an active member of AIA Colorado.
"Jenny and Evan's professionalism, dedication and leadership have been key to delivering exceptional design that has helped elevate CCY in the marketplace. They have both earned our clients trust and respect and are central to driving important firm wide efforts forward. We are so pleased to have Evan and Jenny joining our expanded leadership team."