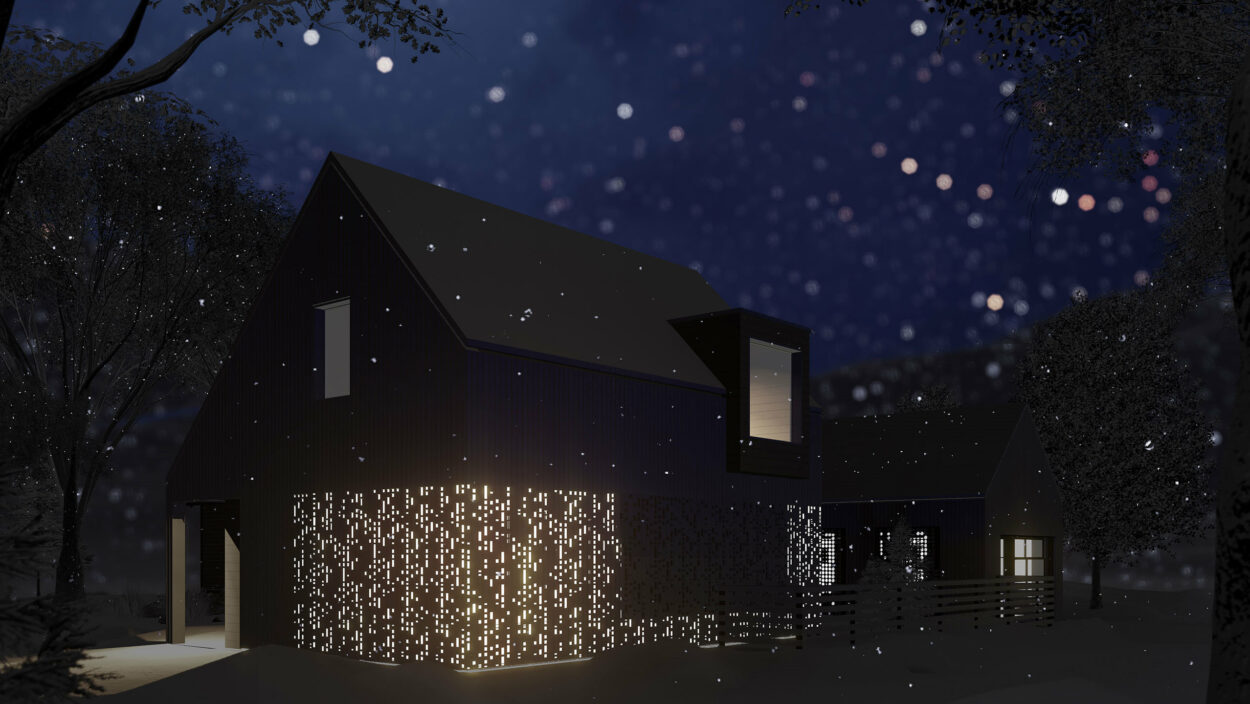 A family compound designed to marry an 1880s Victorian residence with a modern, music inspired addition.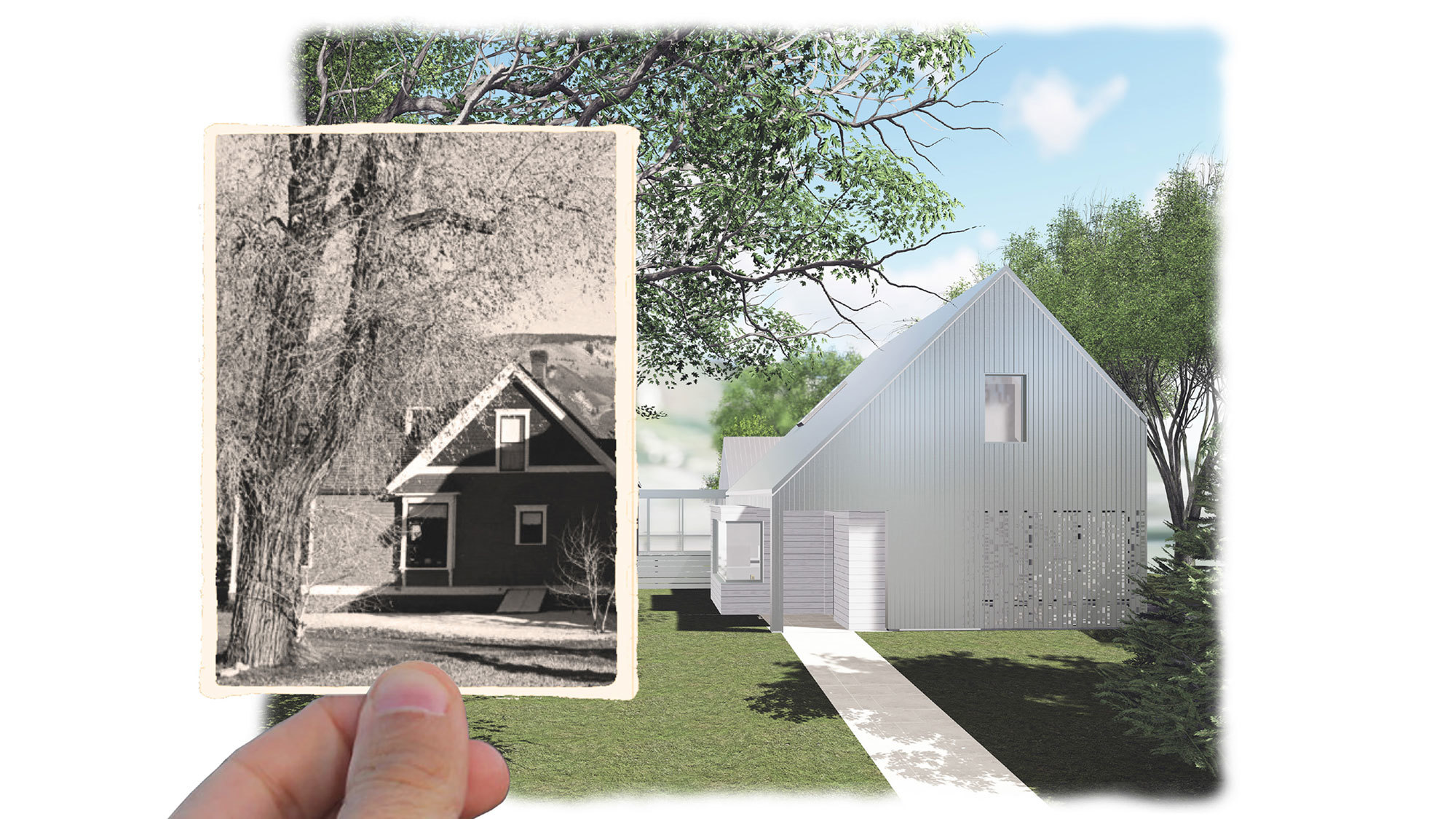 The new owners of an 1880s Victorian wanted a more livable restored Victorian, as well as guest quarters which could accommodate piano performances. Additional bedrooms were placed below grade to allow the Victorian guest home, called the Music Box, to comfortably hold the owners baby grand and address outdoor courtyards.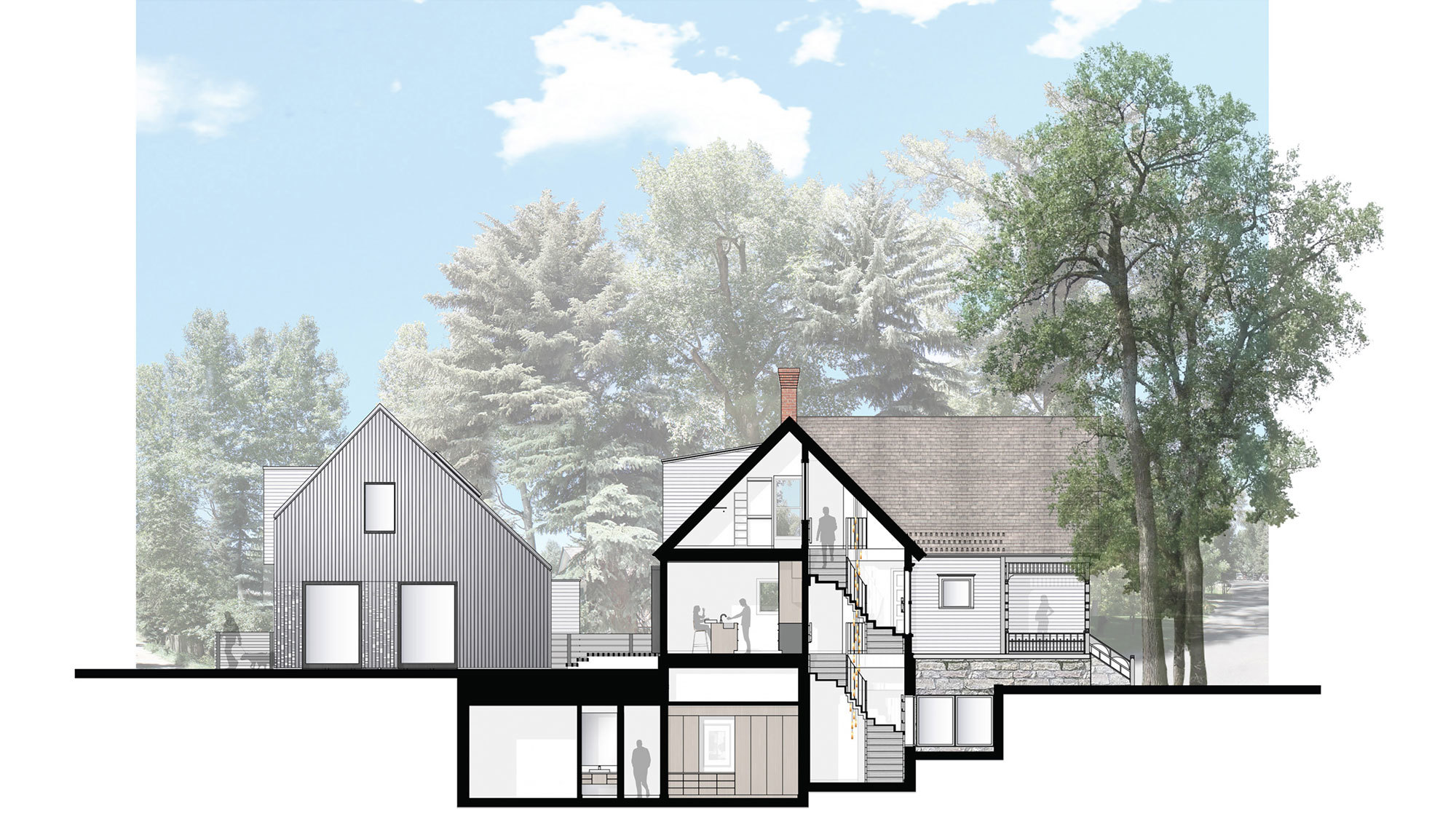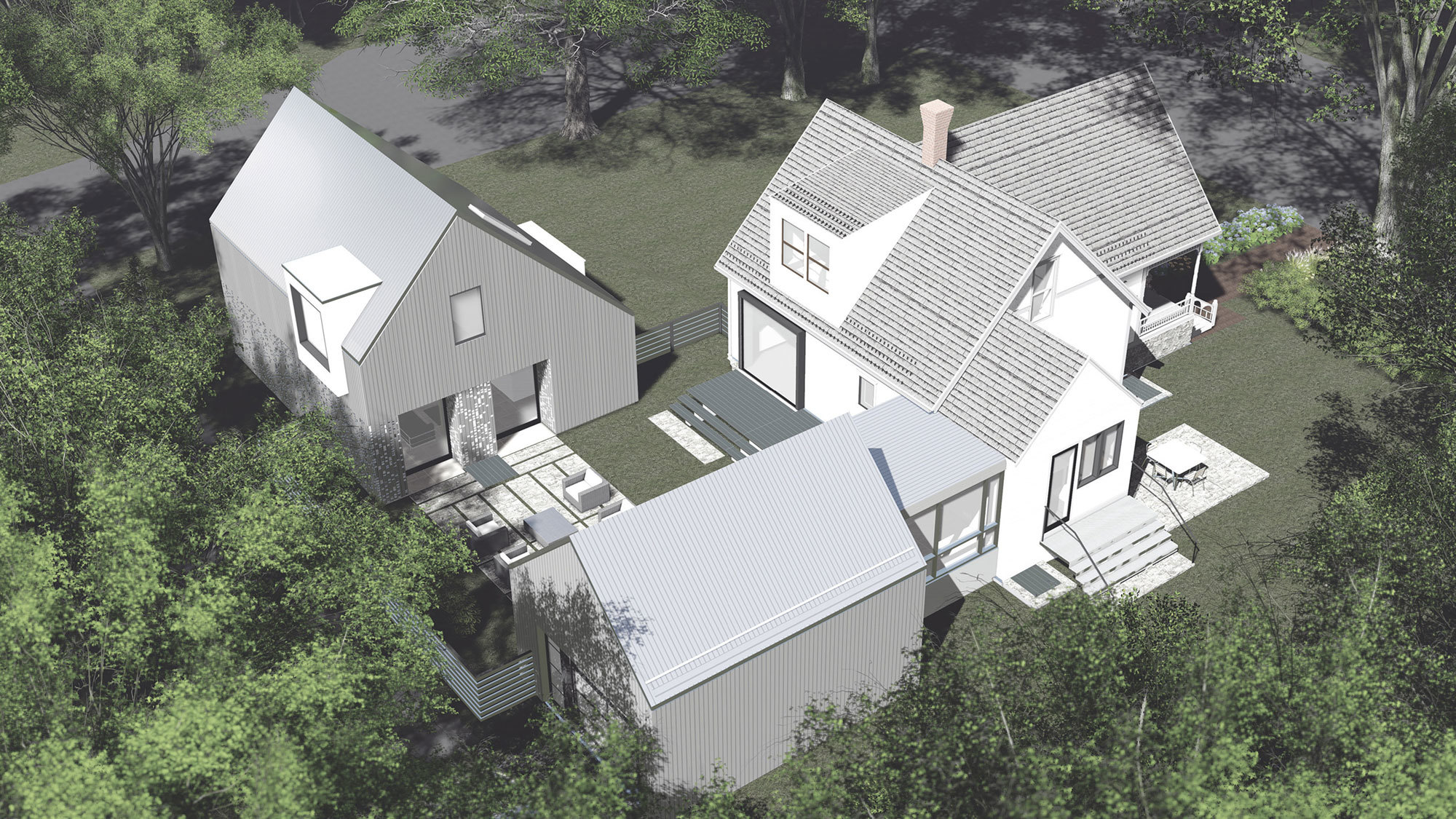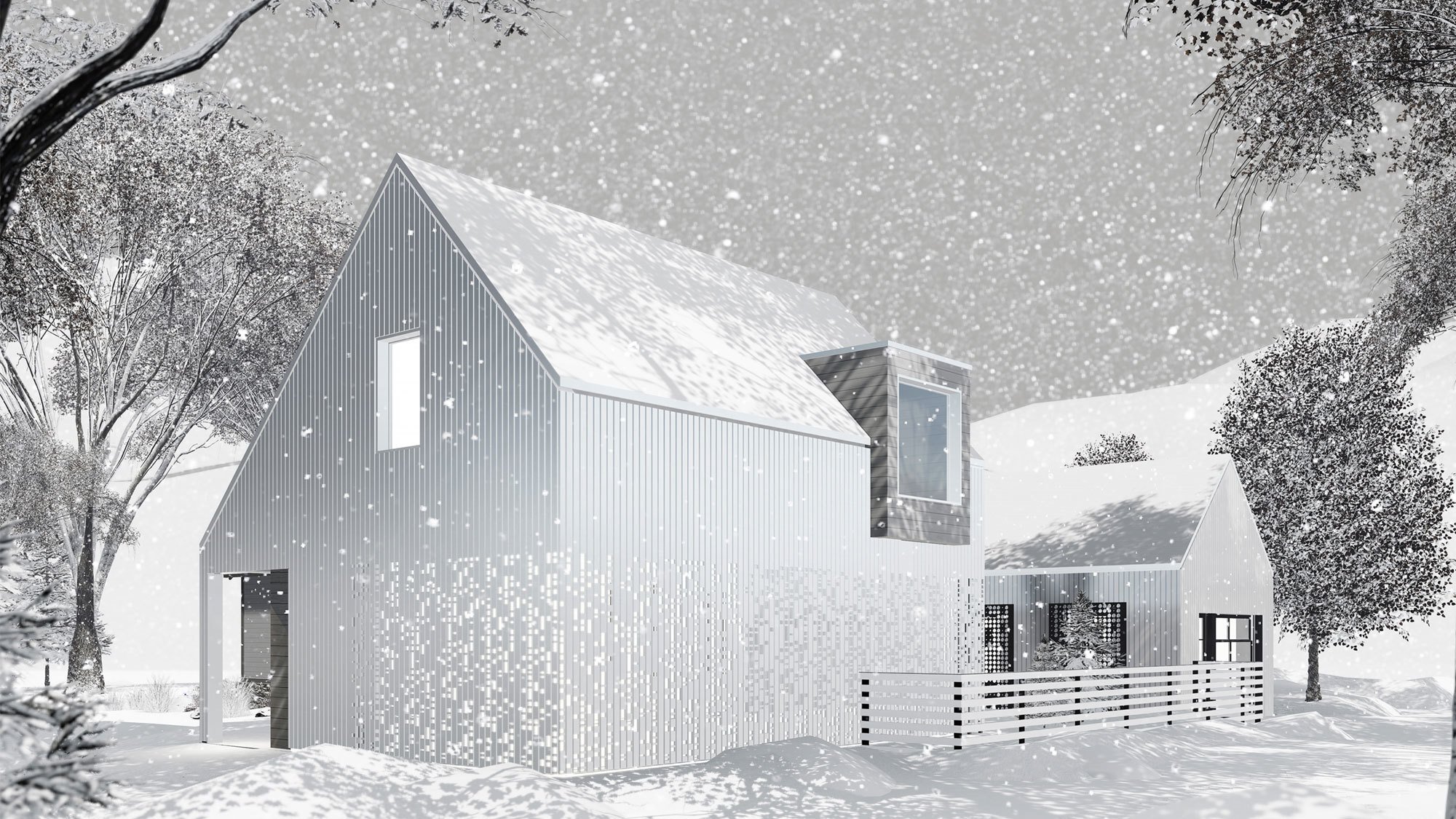 The Music Box form and scale is respectful of the neighborhood. The material attitudes contrast with the ornamented Victorian: a singular material, galvalume bent with four inch exposures, covers the roof and walls.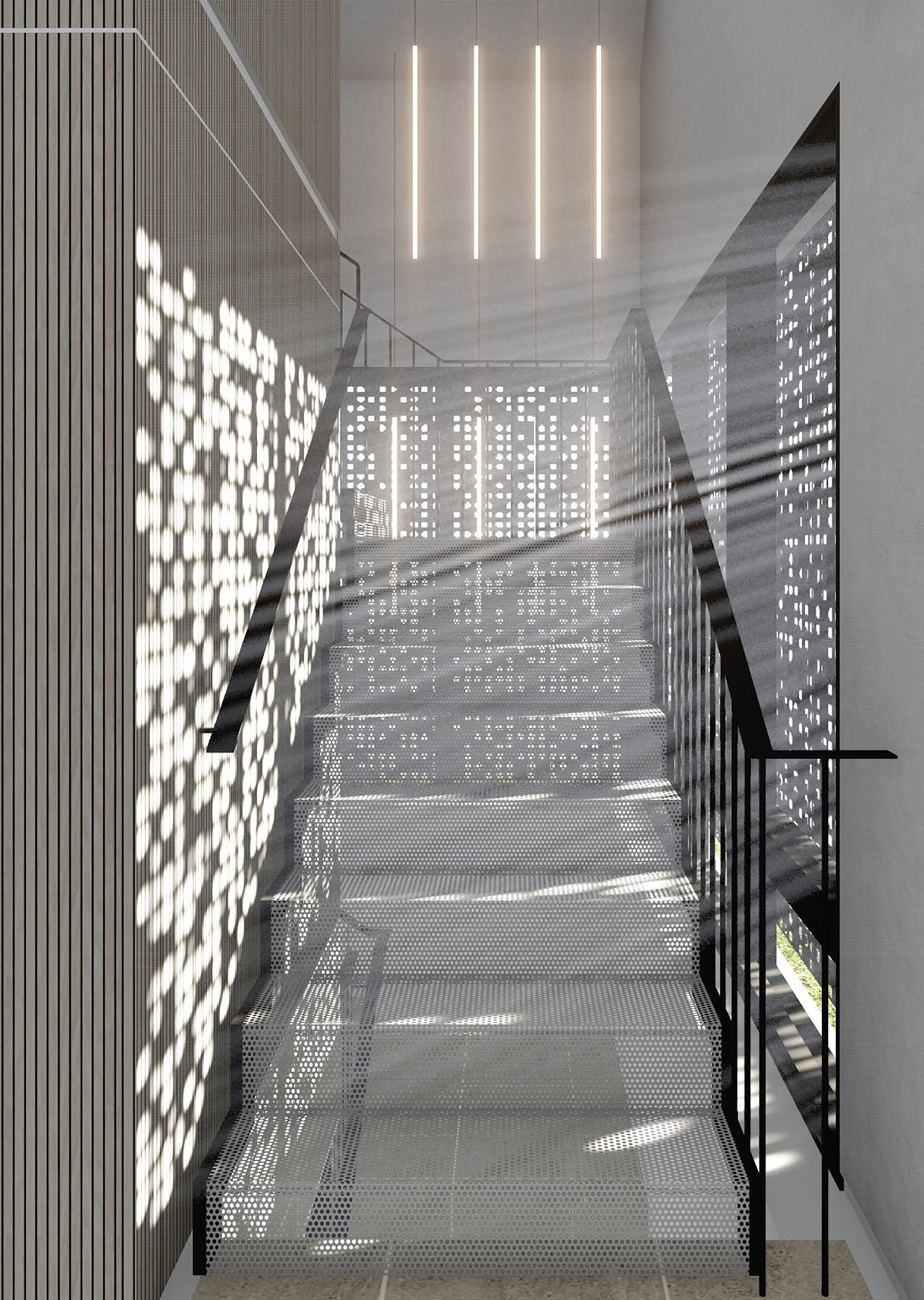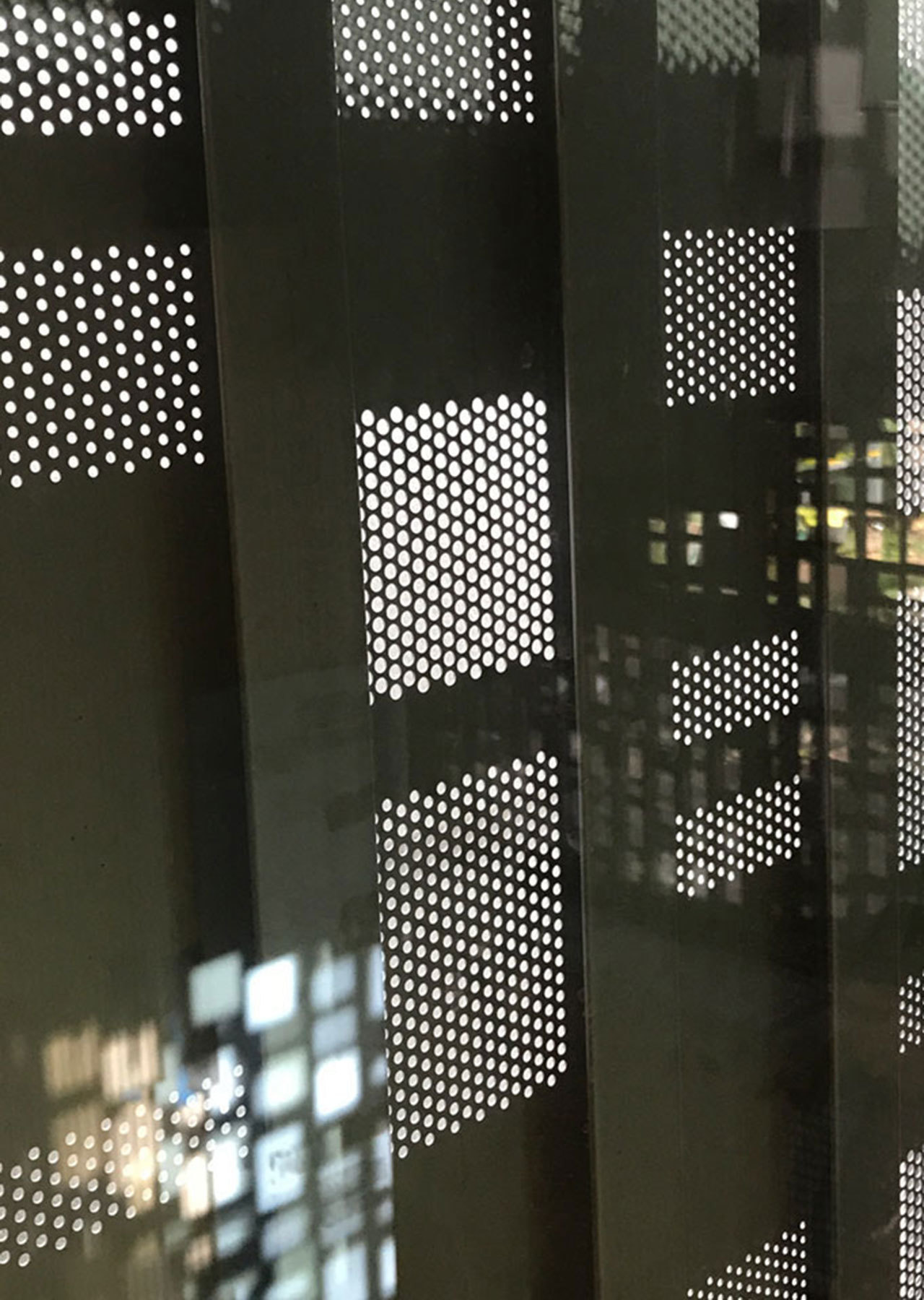 Sunlight is brought in primarily through the south, east, and west walls but unwanted alley views are filtered out by perforated siding in a pattern derived from Chopin's composition, "Nocturne in E-Flat Major, Op.9, No.2," a favorite of the clients.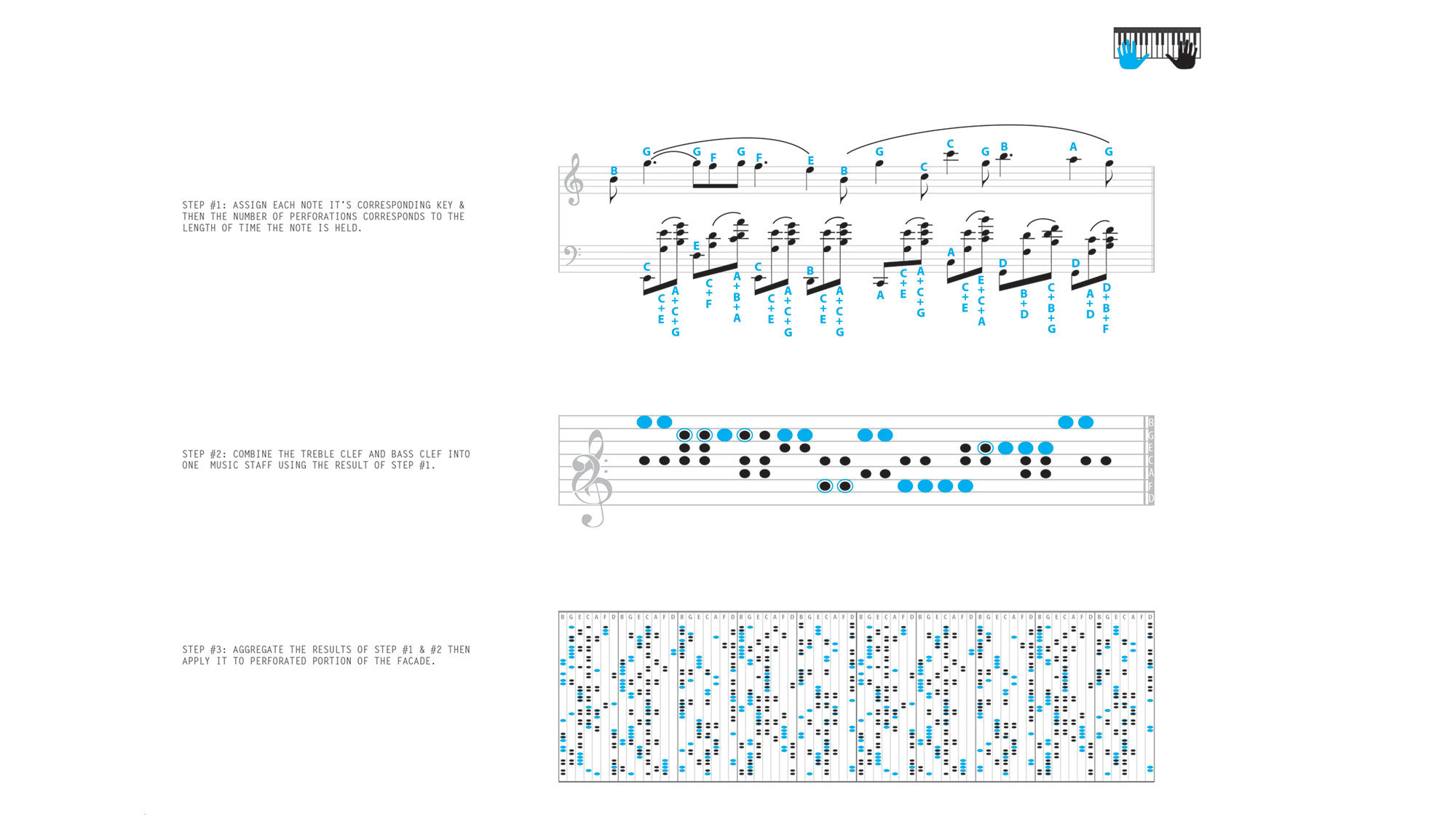 Primary Scope
Master Planning, Architecture, Interior Architecture, and Historical Preservation
Interior Finishes and Furnishings by Cheryl Troxel
Primary Materials
Restored Victorian Exterior Shell, Planted Green Roof, and Perforated Metals