Designing For The Extreme
A group of CCY team members responded to an AIA Houston design competition calling for housing concepts that could withstand the type of catastrophic conditions—extreme wind, rain, and flooding—that were caused by Hurricane Harvey.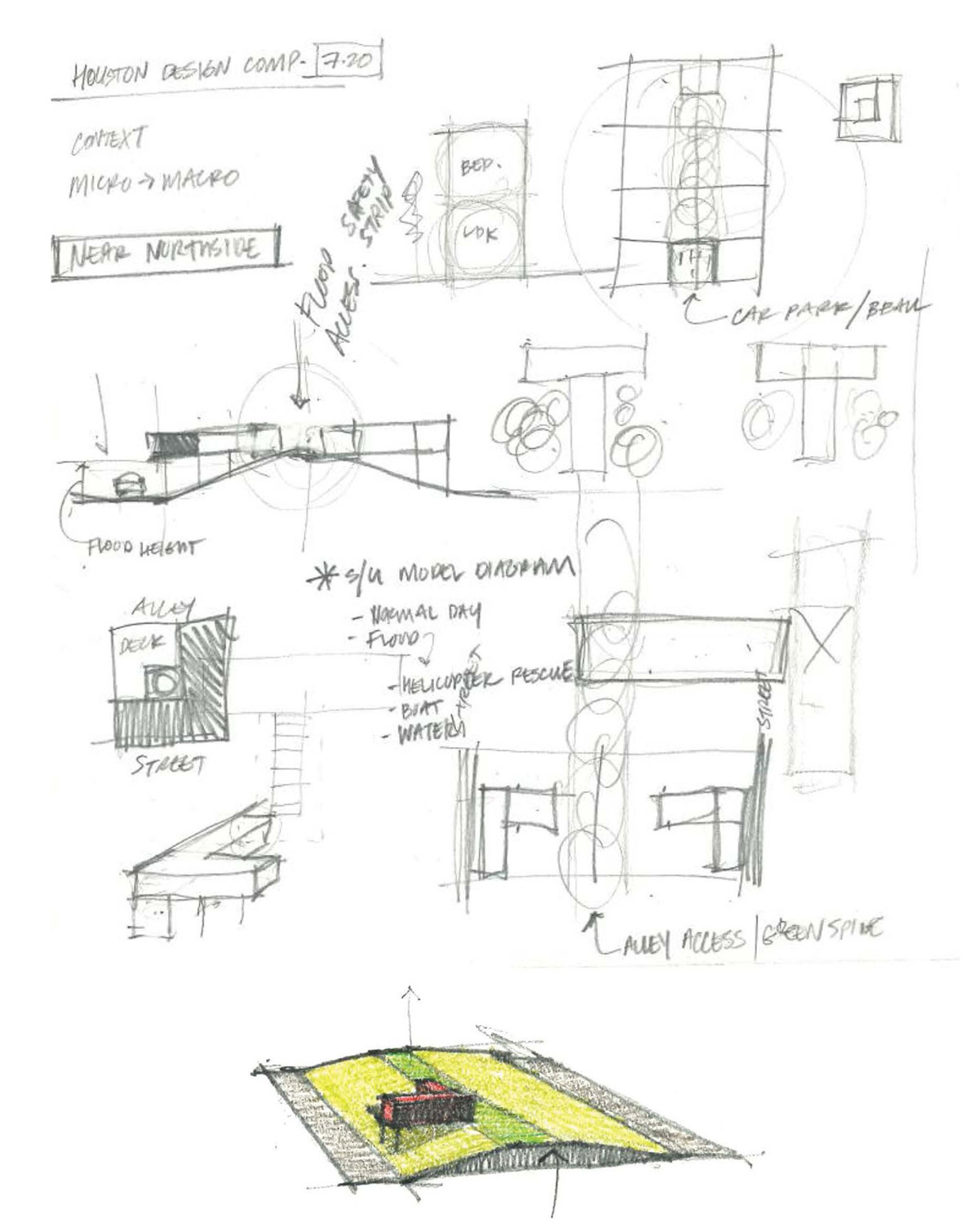 Well versed in housing and community design, the team embraced the opportunity to design an innovative housing prototype and site strategy that responds to extreme weather events and fosters community engagement.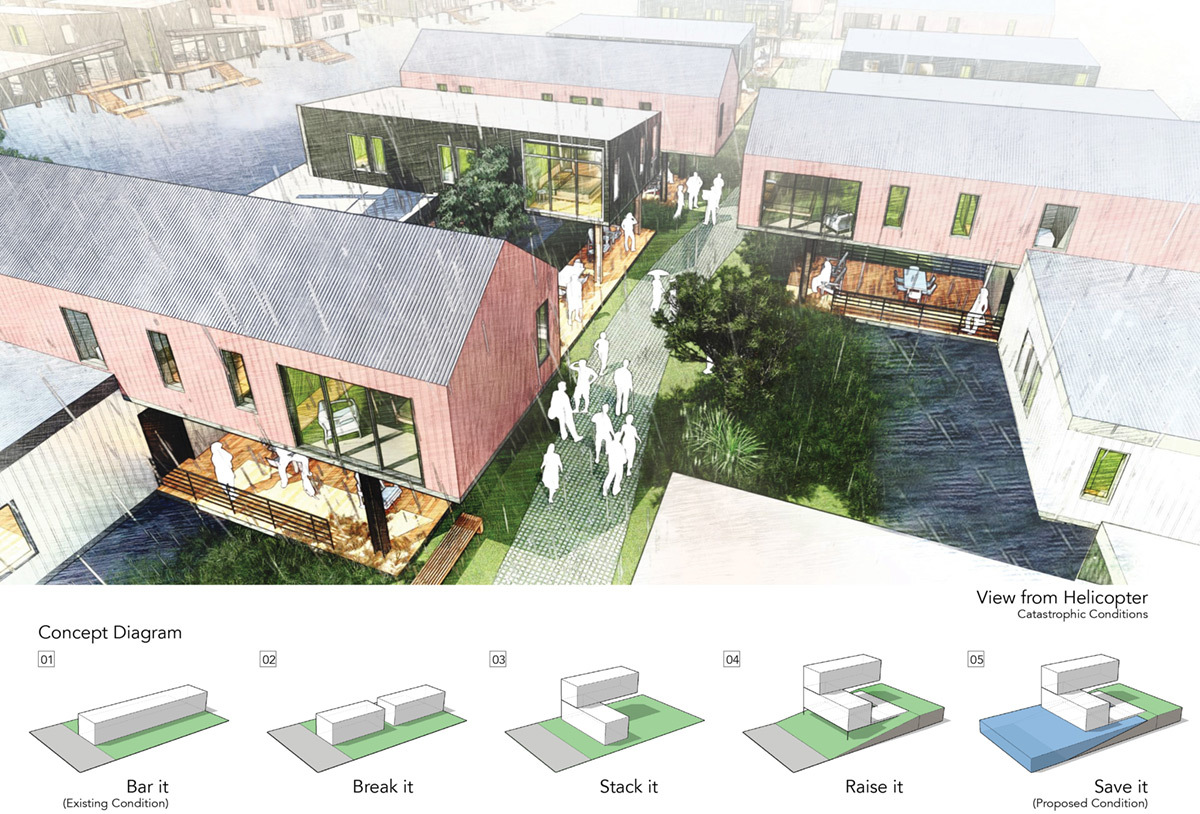 High+Dry Concept
The idea is simple: design homes and neighborhoods that give both people and water a place to go.
New development in coastal and low-lying areas throughout the country is intrinsically linked to the reduction of wetlands and increased flooding. Many flood-prone communities simply raise houses off the ground, turning the homes into islands that protect them from floodwaters but also inhibiting connections between neighbors and eliminating front porch culture. The High+Dry proposal reconnects the lifted homes to a raised network of green pedestrian alleys, allowing the community to have street-level connections, community interactions, and flood protection.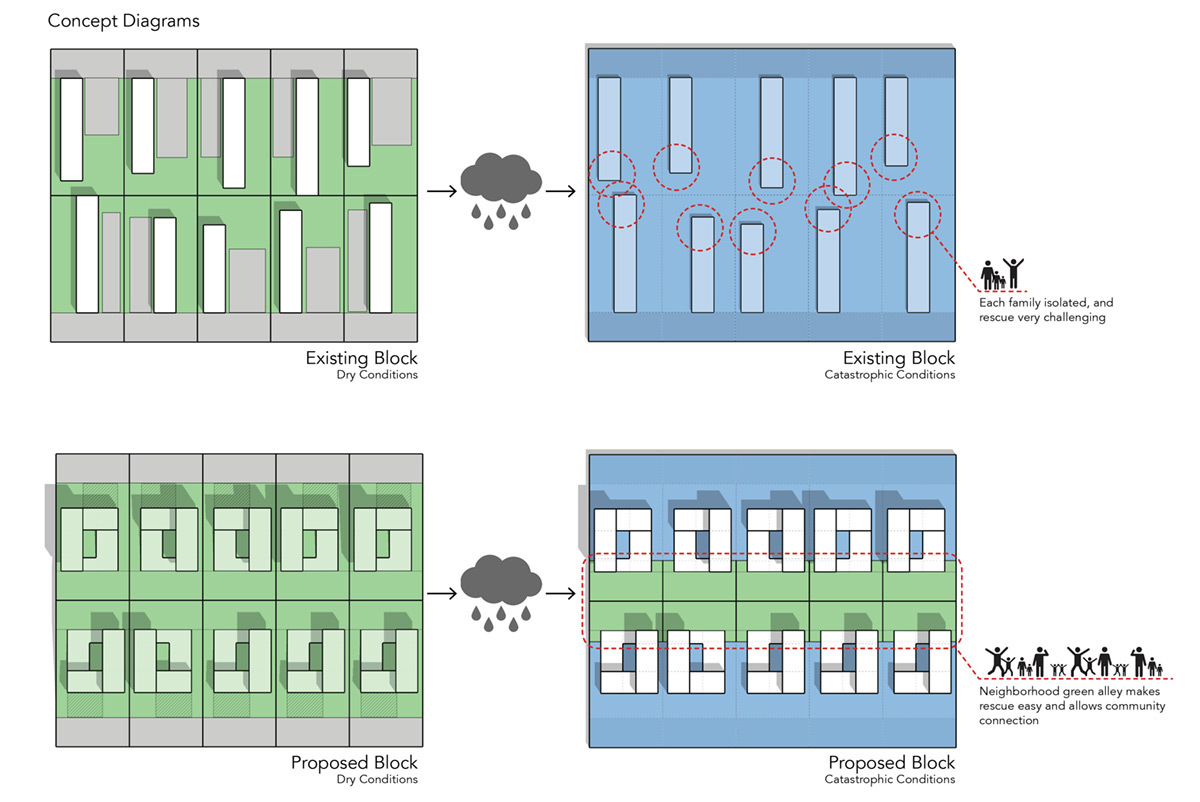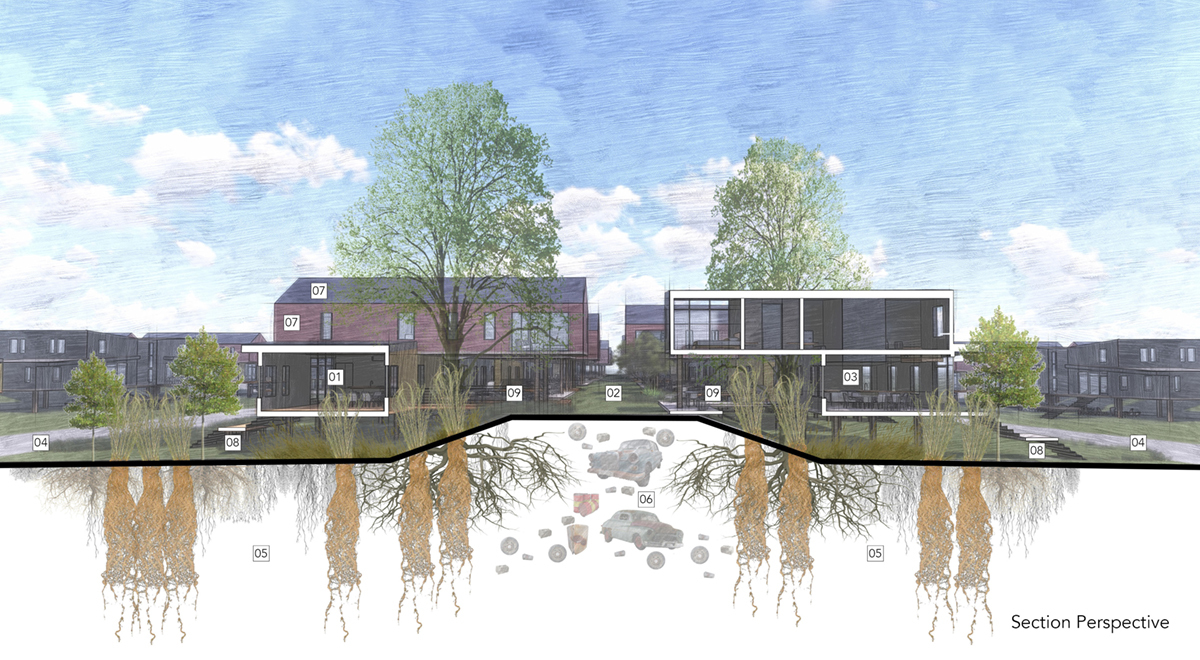 In raising the house, the design further promotes the land to take back its natural wetland prairie condition. The wetland prairie is a natural flood mitigator. Plants with extremely deep roots, such as switchgrass, would be planted beneath the house and deck to allow the rainwater to soak into the already saturated soil.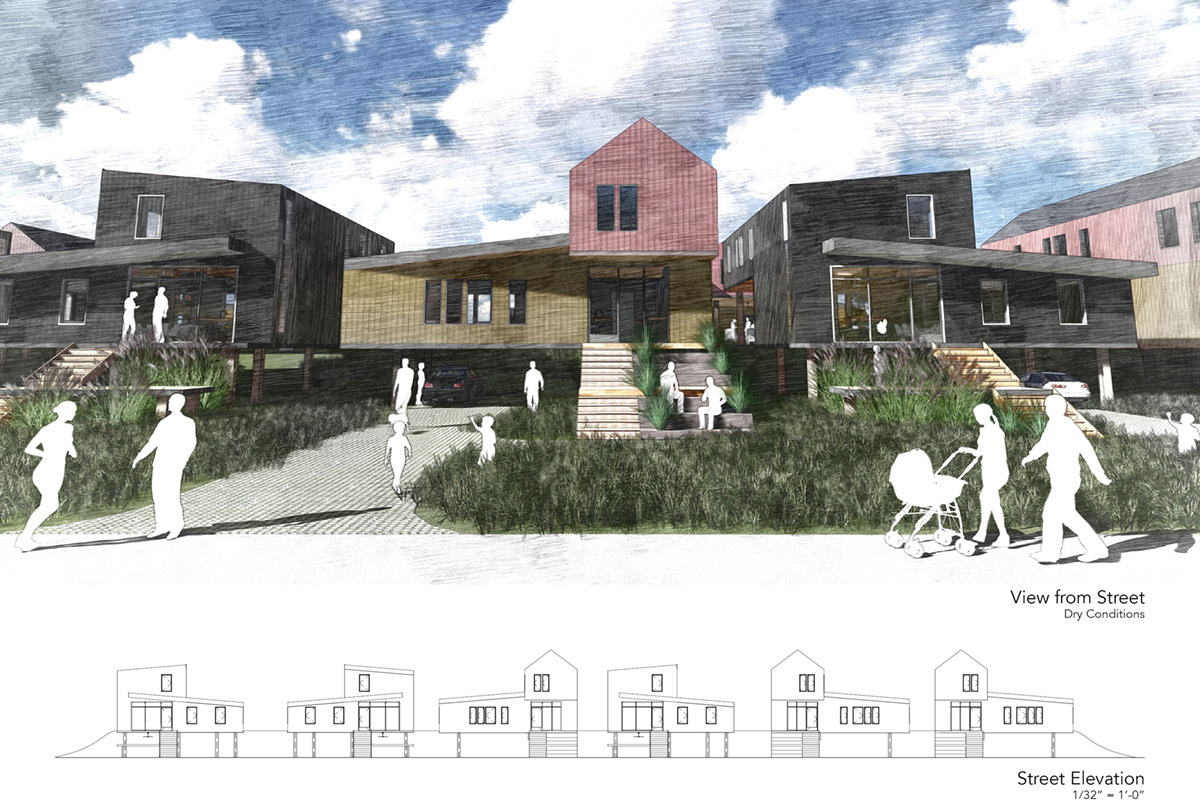 The housing and neighborhood concepts are meant not only to withstand but also to thrive in the type of weather conditions—extreme wind, rain, and flooding—that affect these communities. The prototype house program, designed for four people, has three bedrooms, one-and-a-half baths, and is about 1,400 square feet. Outdoor decks and front and back yards emphasize the neighborhood vibe, while parking allowance for two cars underneath the main level of the house removes cars from the road to further create a more inviting community. The design reconfigures the traditional ranch home to allow for connective green space in the front yard and the back alley. The green alley at the rear is a vibrant, safe, car-free neighborhood greenspace. In the case of a catastrophic flood, the green alley, positioned above street level, becomes the rescue and network corridor to connect neighbors, resources, and rescue personnel. In contrast to the typical ranch home street where each home becomes isolated during a catastrophe, High+Dry connects each block of neighbors and provides a clear network of support created by the community.