High+Dry
Designing For The Extreme
A group of CCY team members responded to an AIA Houston design competition calling for housing concepts that could withstand the type of catastrophic conditions—extreme wind, rain, and flooding—that were caused by Hurricane Harvey.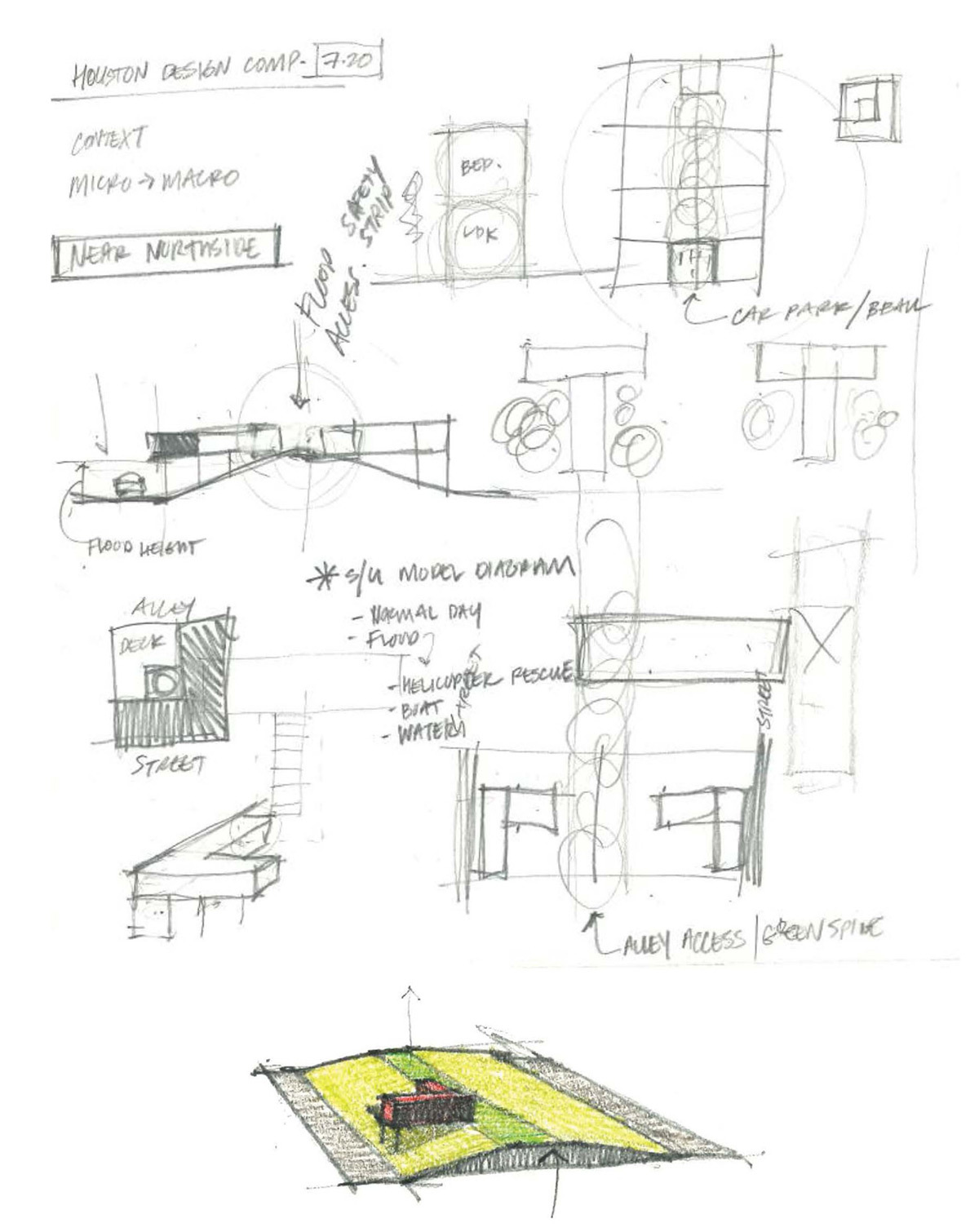 Well versed in housing and community design, the team embraced the opportunity to design an innovative housing prototype and site strategy that responds to extreme weather events and fosters community engagement.
High+Dry Concept
The idea is simple: give both the water and the people a place to go.
Many flood prone communities simply raise houses off the ground, protecting them from flood waters, but also cutting off pedestrian access, and eliminating front porch culture altogether. CCY's proposal reconnects the lifted homes to a raised network of green pedestrian alleys, allowing the community to have both street level connections and flood protection. In the event of a flood, the water flows freely through the lower streets, while the raised pedestrian alley becomes a network corridor to connect neighbors, resources, and rescue personnel.