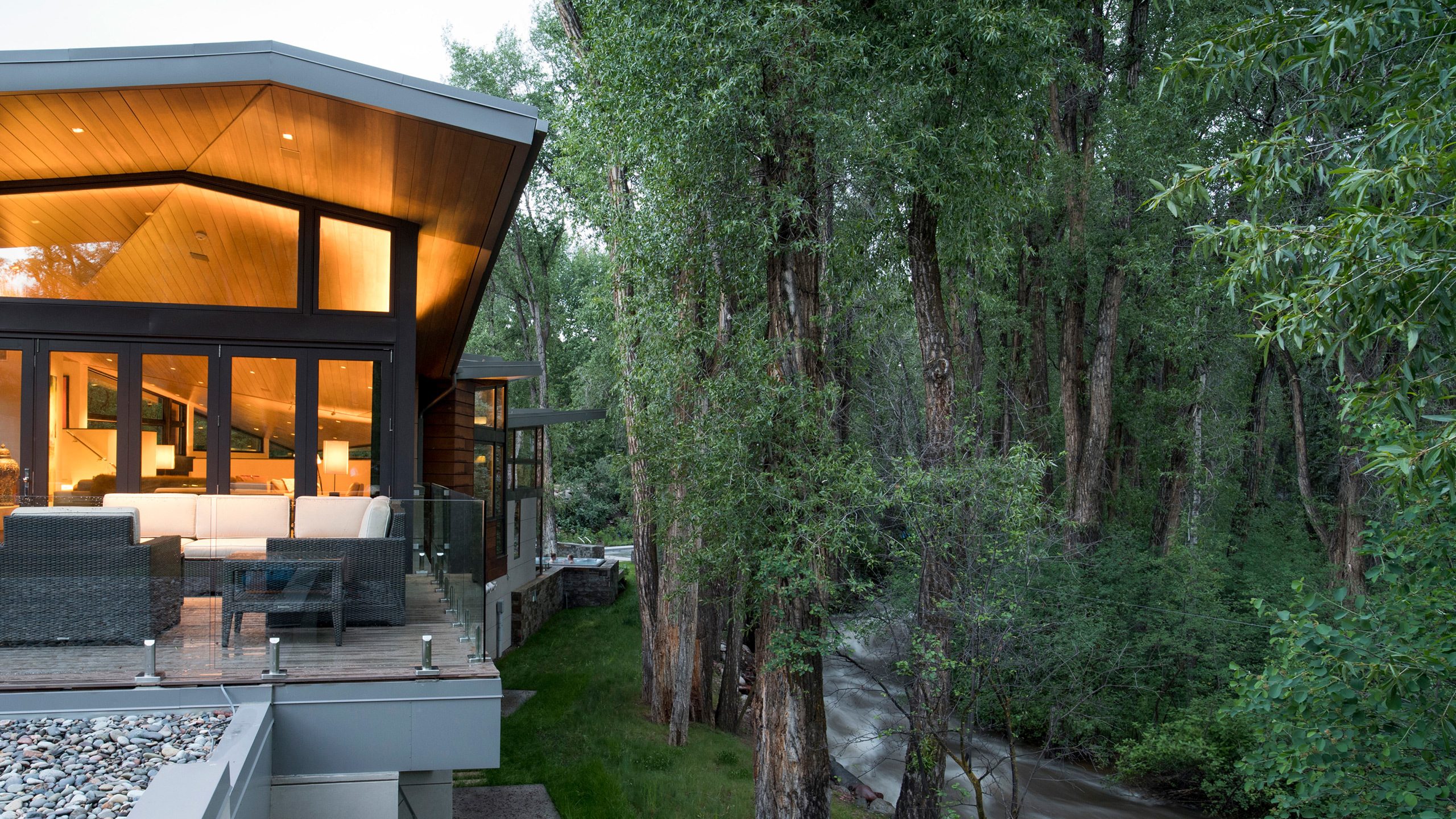 The house sits between an open pasture and a creek edge, nestled in a dense canopy of deciduous trees. Upon entering the property, origami-like folded planes of the roof are seen above a field.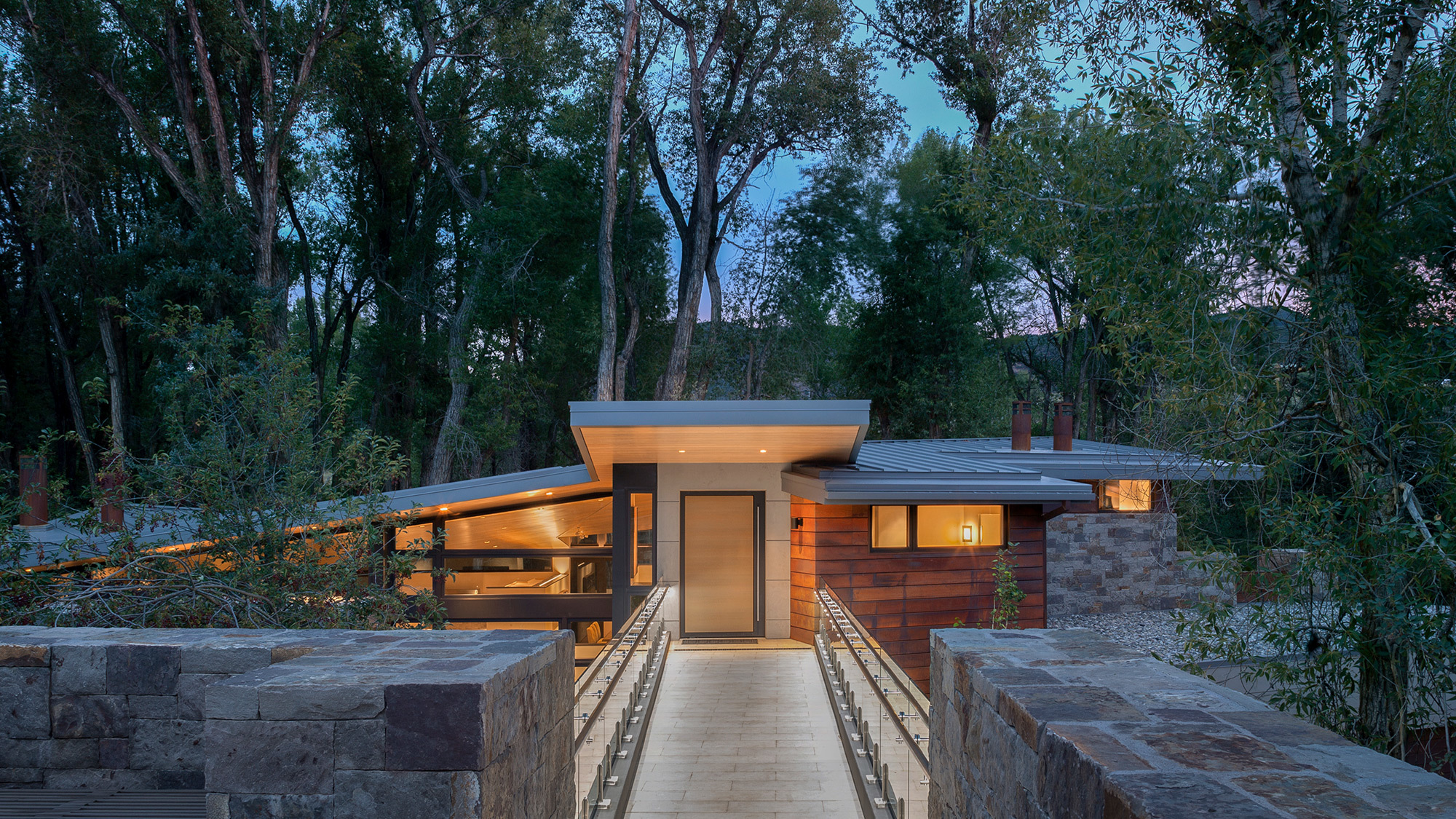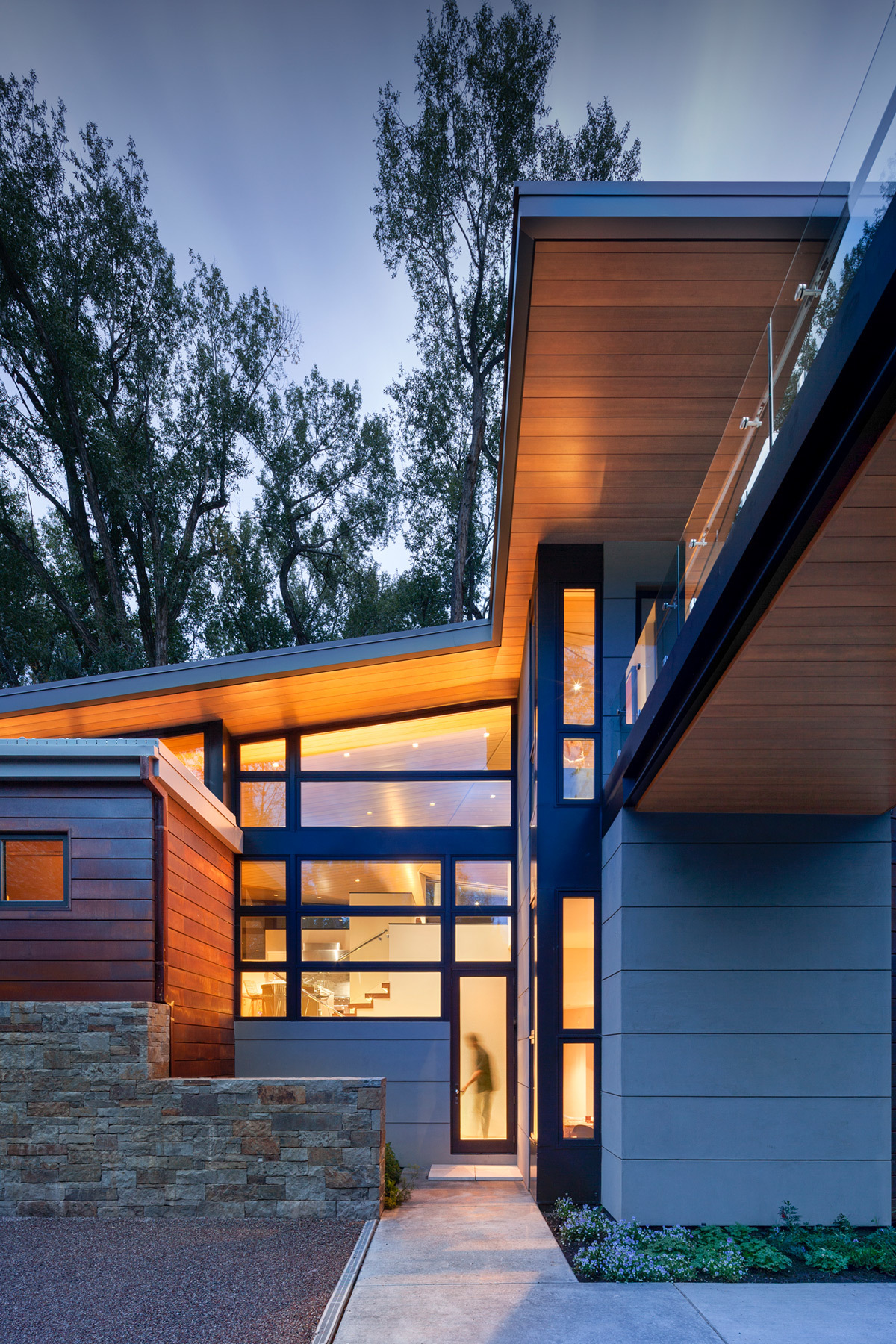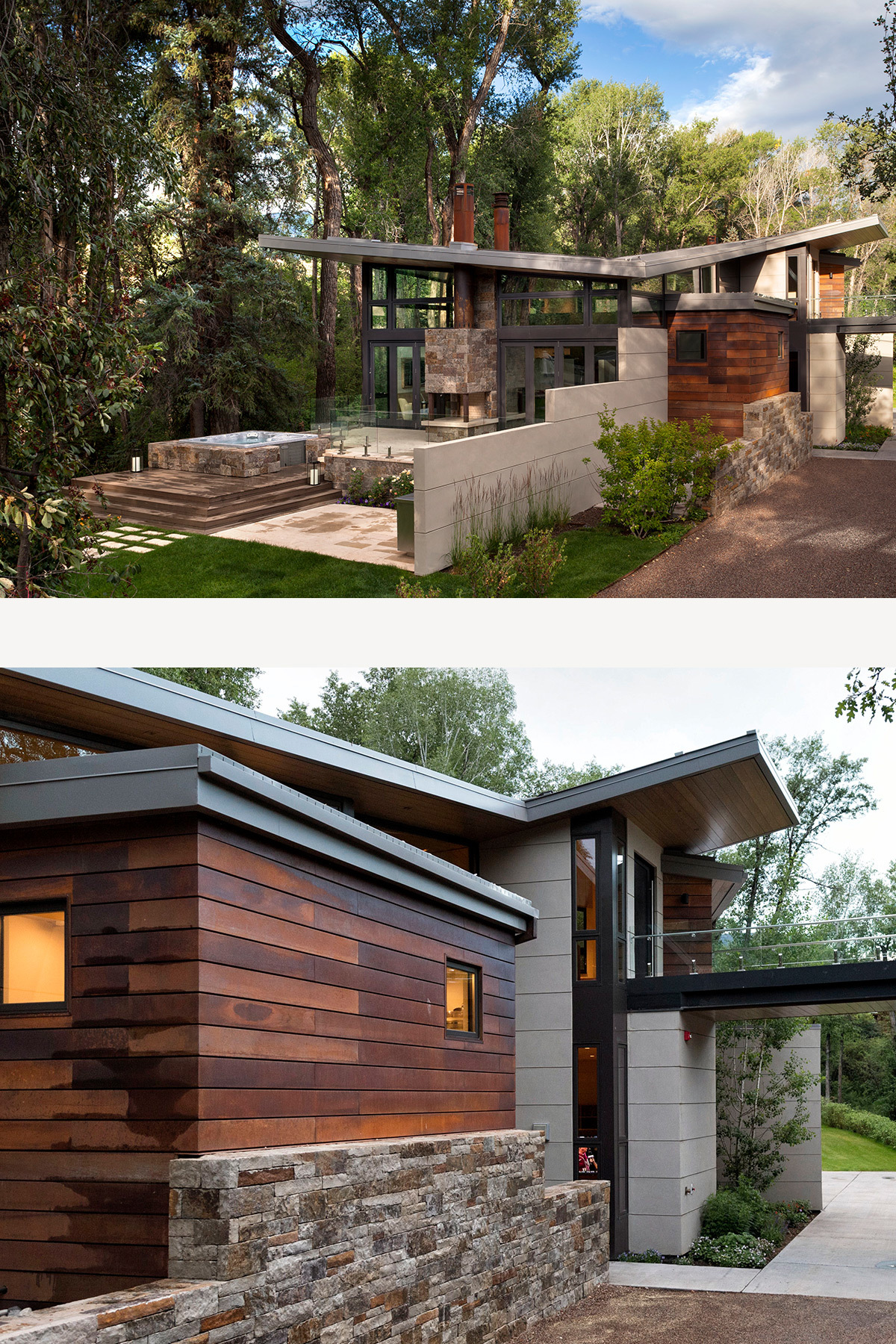 A bridge initiates the procession through the house and moves one from the open field to the living room at the uppermost level.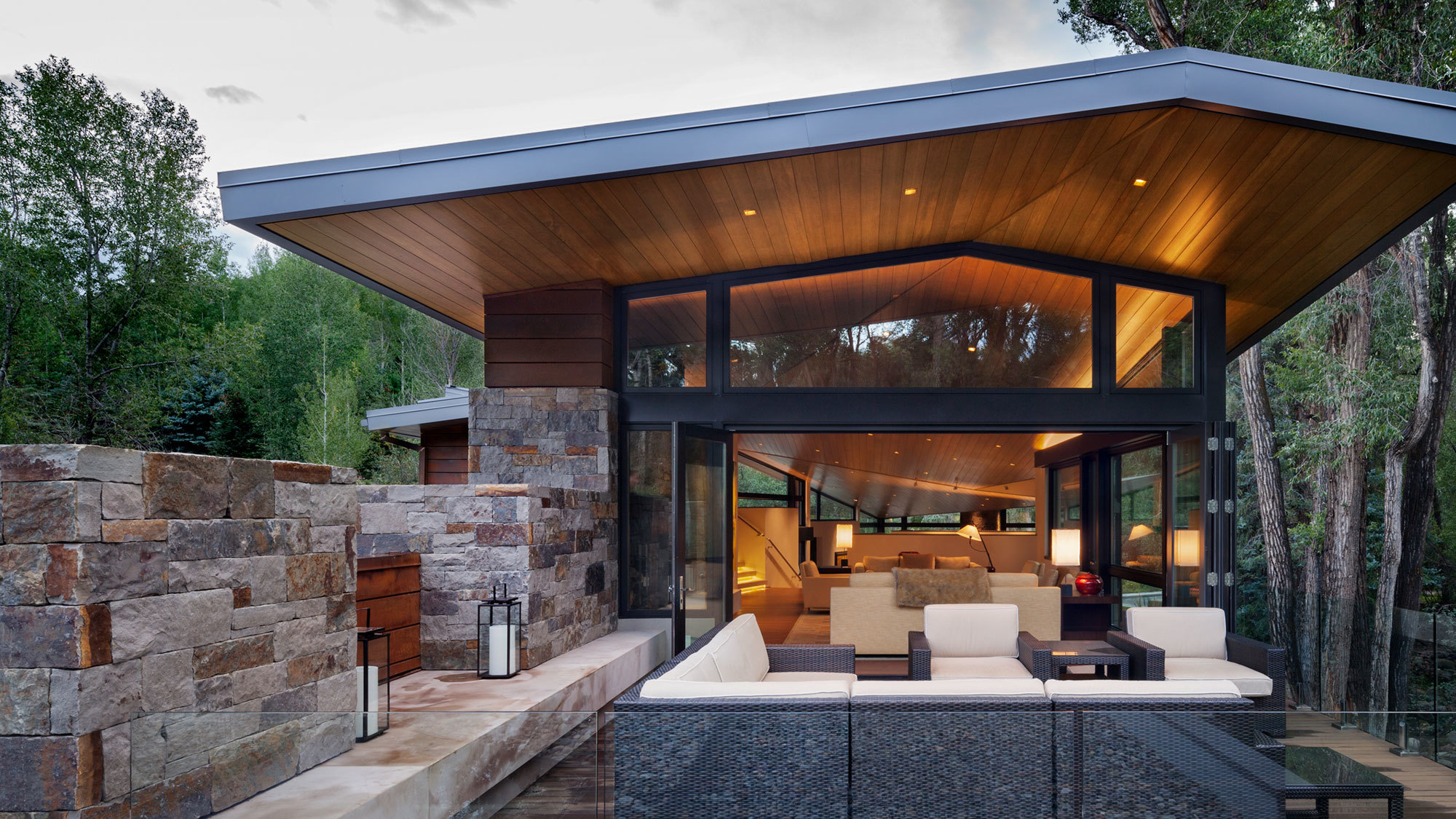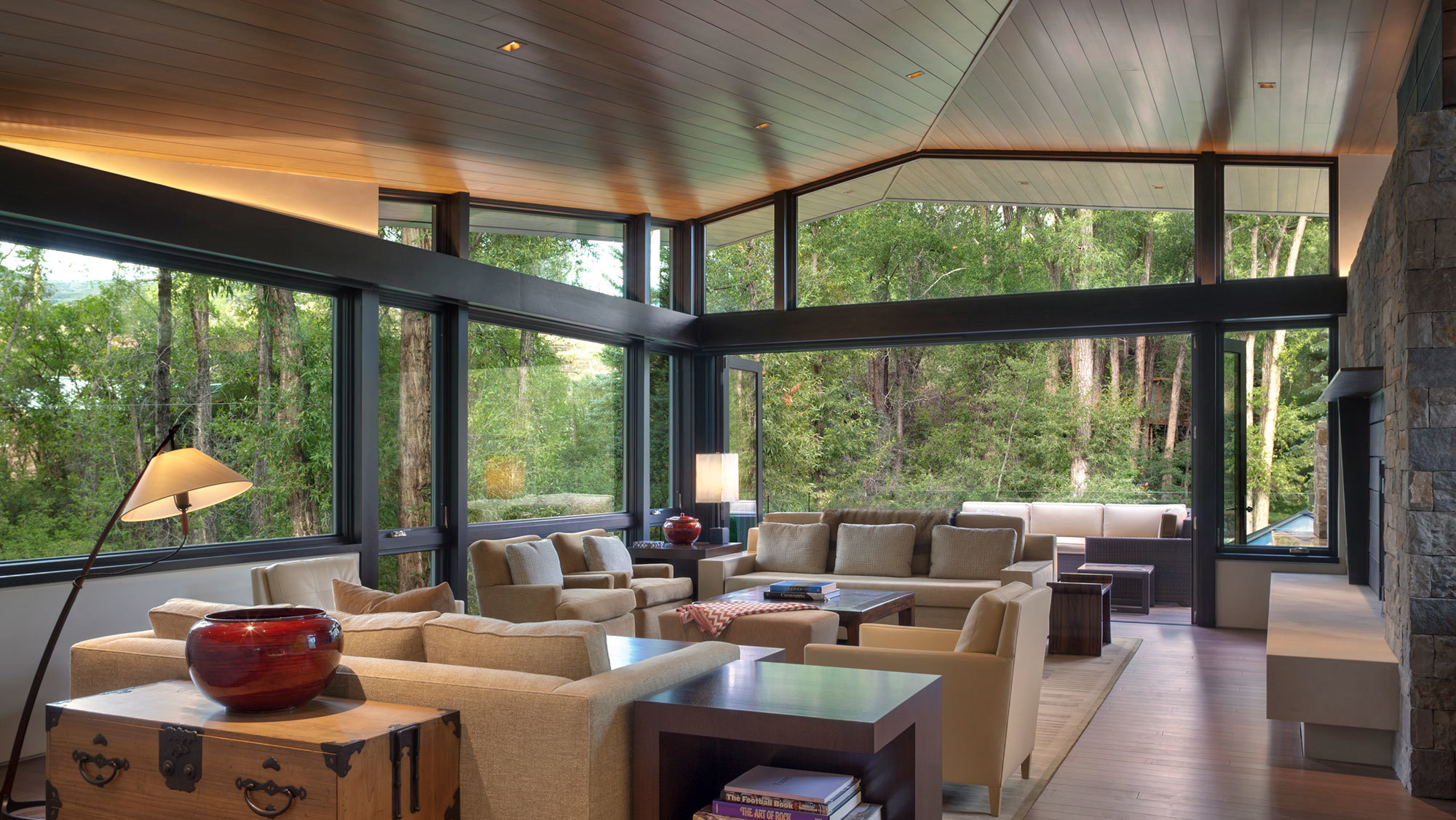 The procession flows through the house, cascading down from space to space, eventually finishing at an outdoor terrace by the creek's edge. The folded planes of the roof are projected to the ceiling which ripples above the open plan.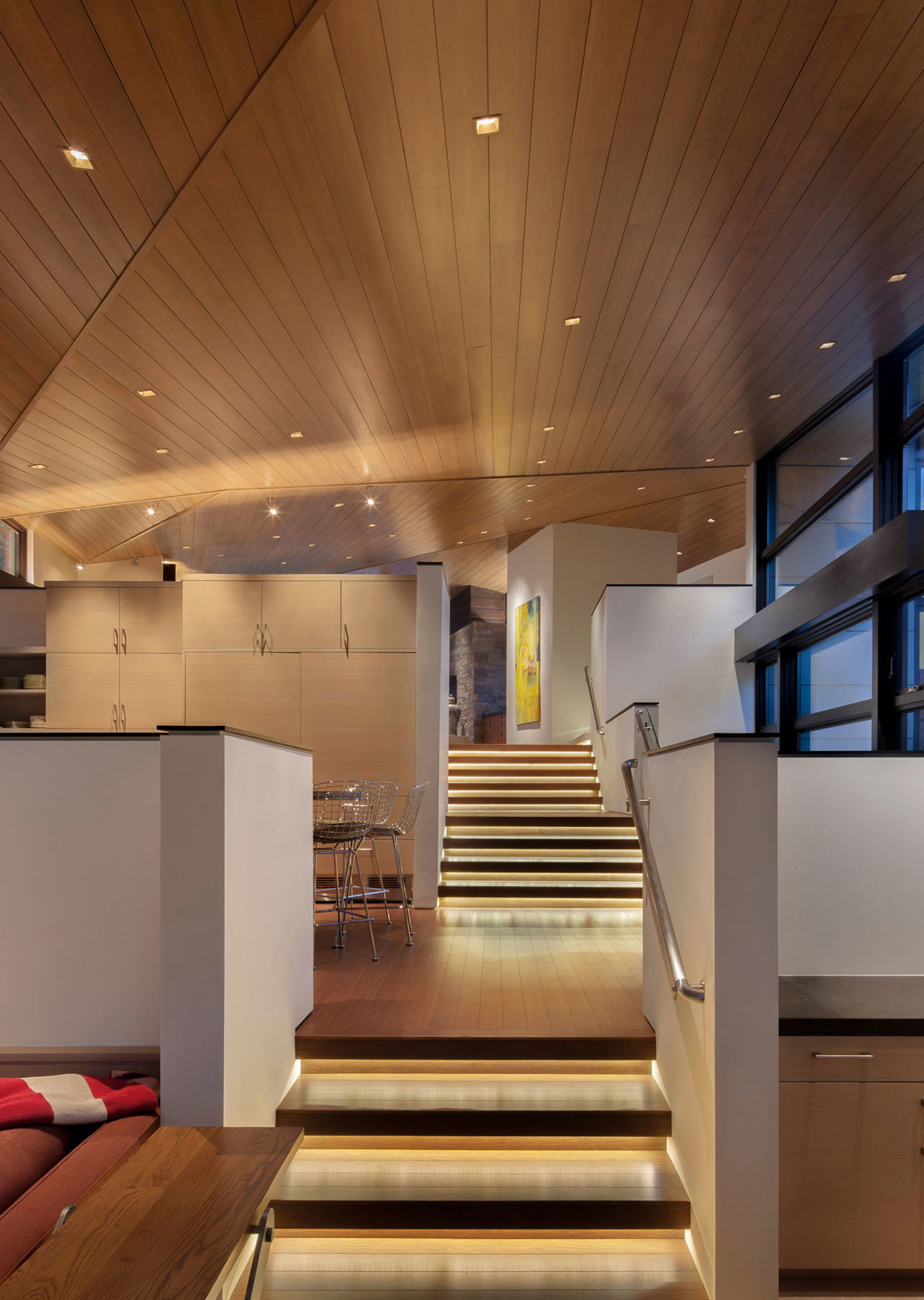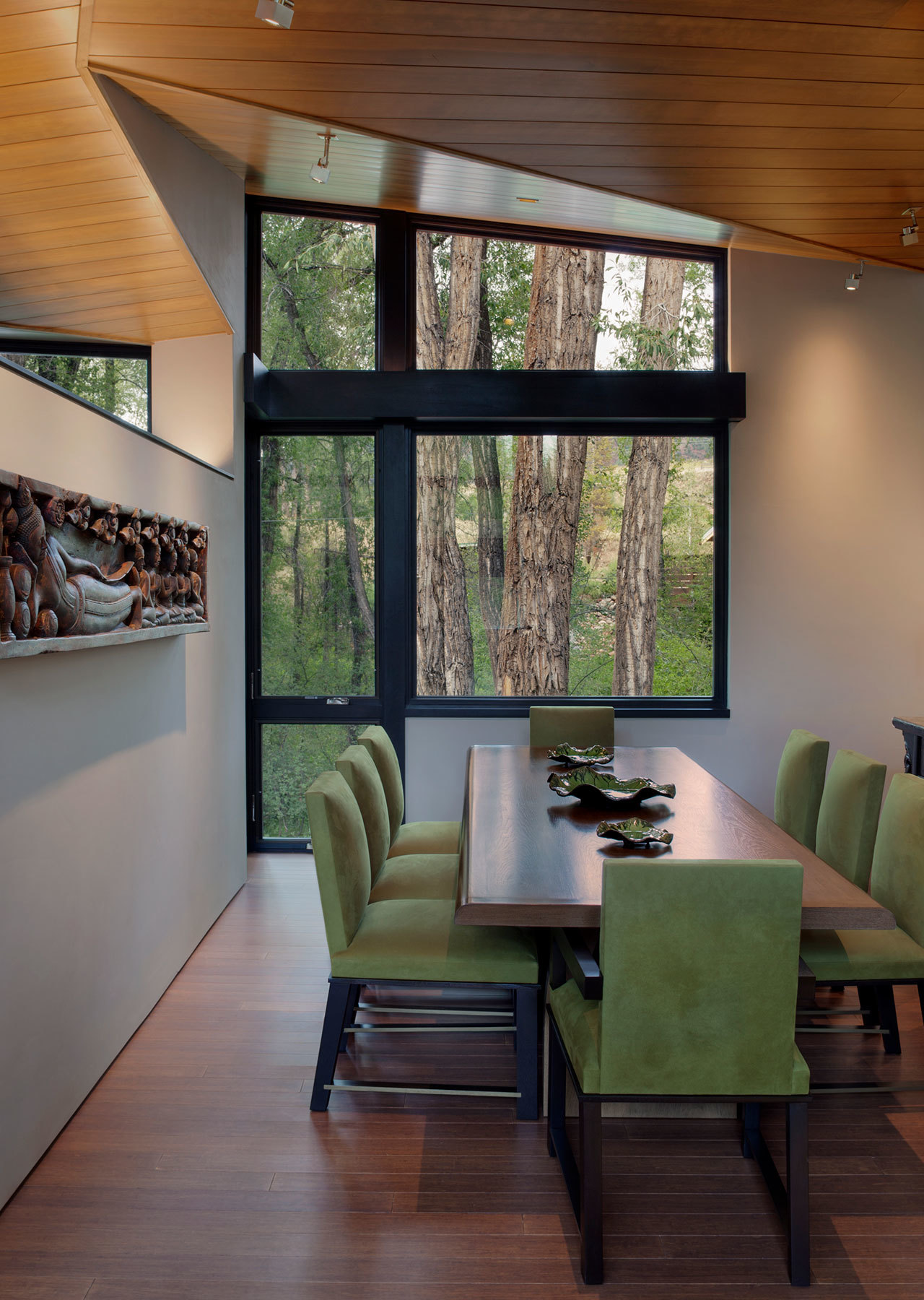 The dynamic nature of the roof animates the building profile as one moves around the exterior. The house is not meant to be appreciated in static elevations, nor is it placed on a conspicuous pedestal, professing status. It is an artful retreat; quiet and precise.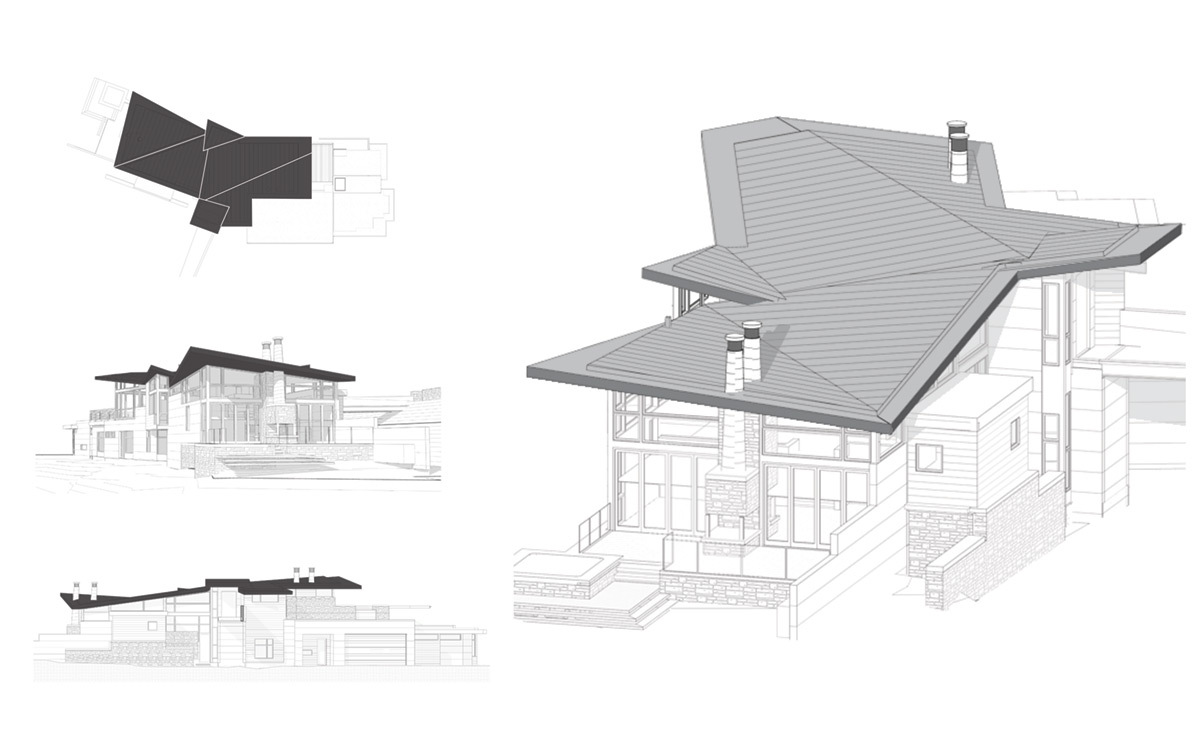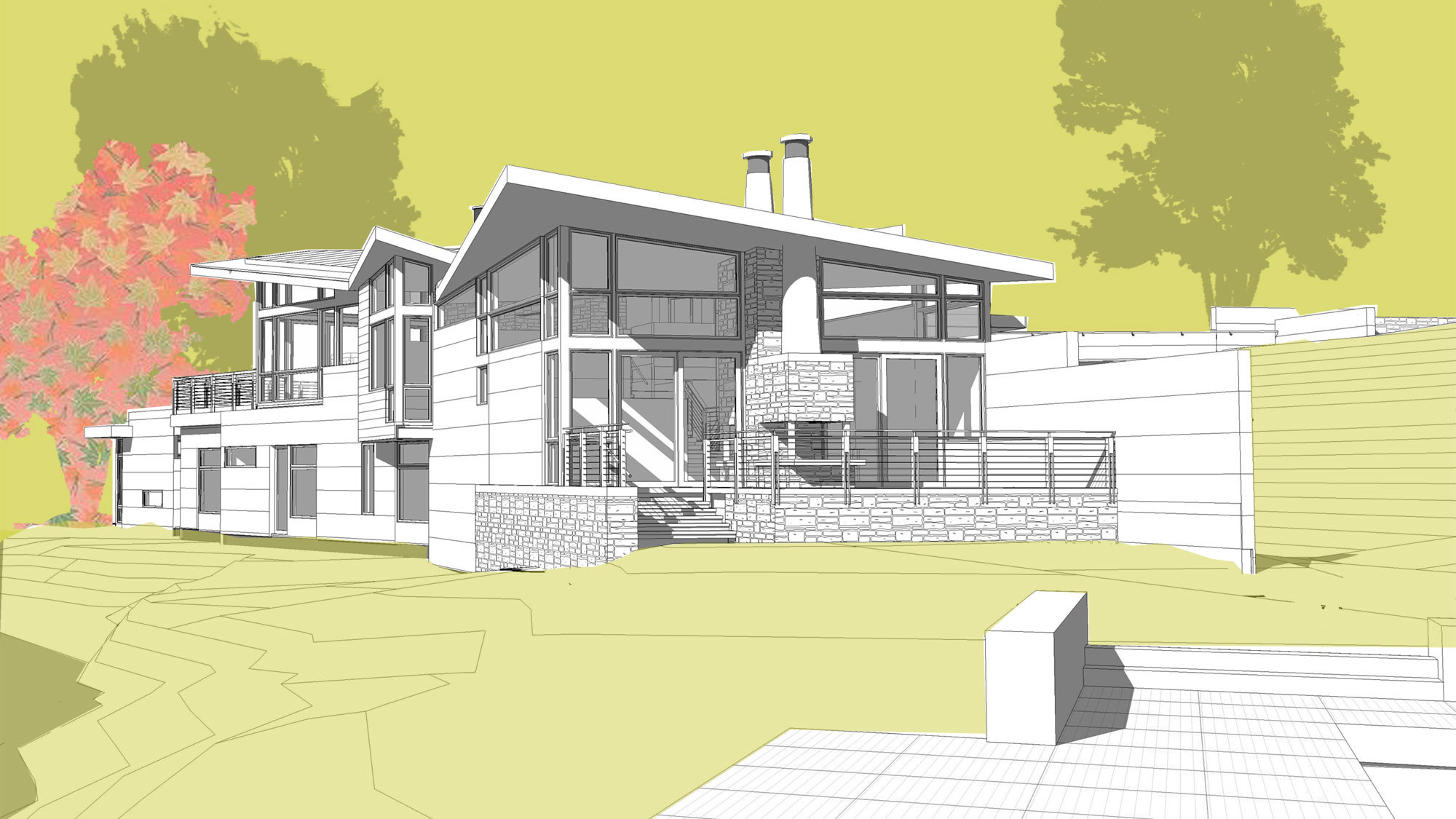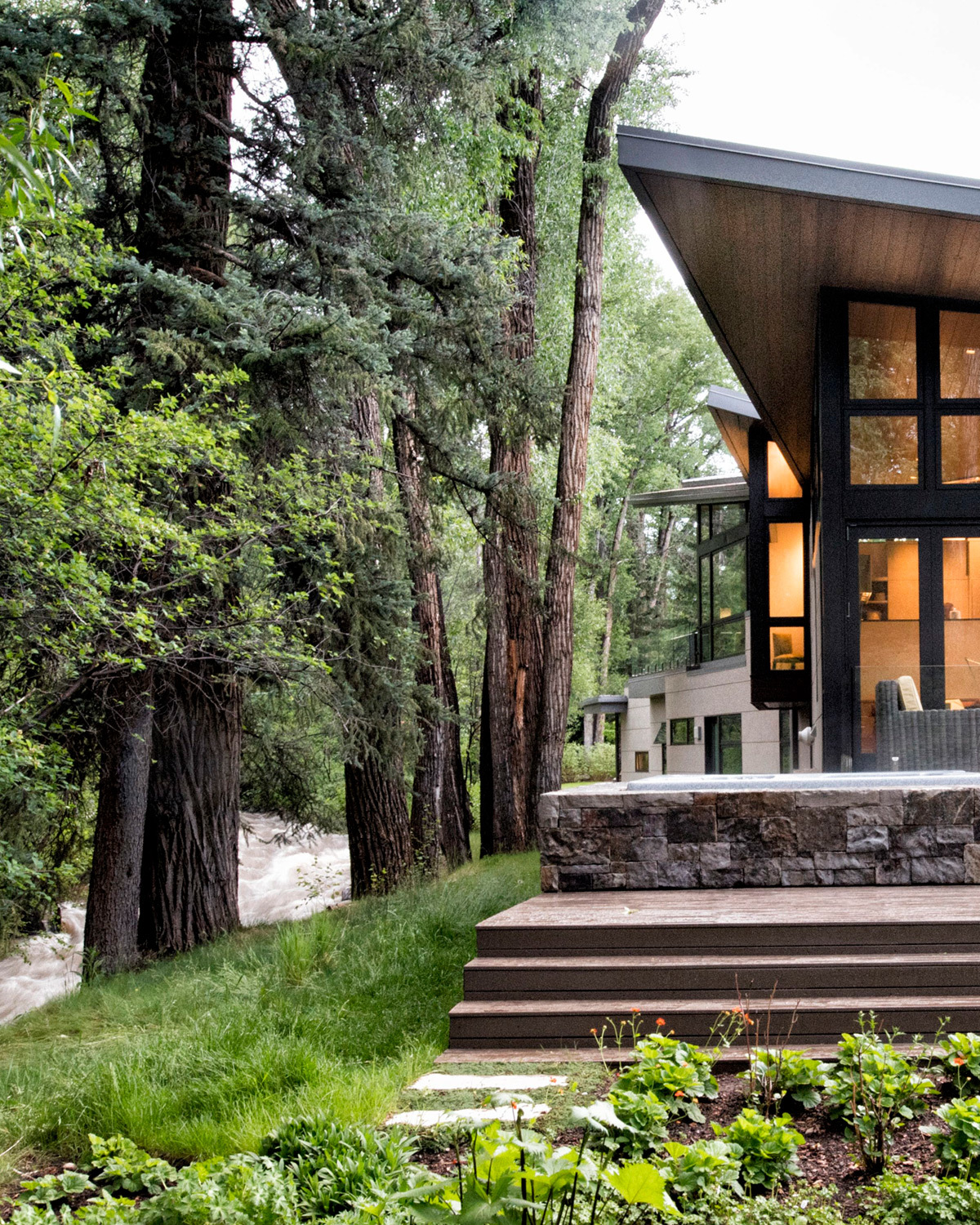 The project focuses inward, upon the site itself, instead of craning its architectural neck towards the mountains beyond. It is an act of project discipline to emphasize the intimate, close views, and resist the prevalent mountain vistas of the area.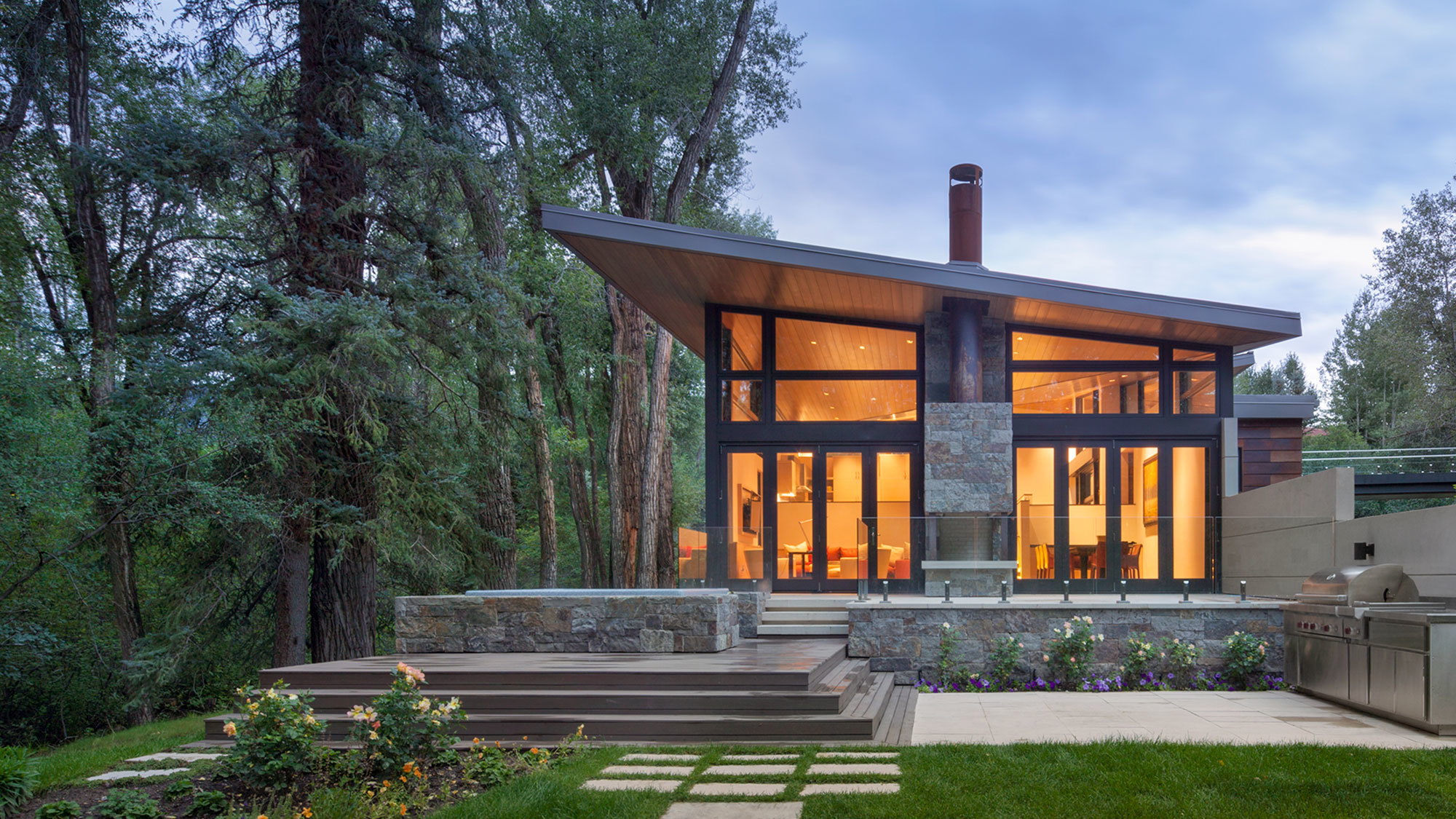 Project Size
5,708 SF
5 Acres
Primary Scope
Architecture
Interior Finishes and Furnishings by Luis Ortega Interiors
Primary Materials
Stucco, Stone, Corten, and Glass
Related Projects
Aspen, Colorado
Maroon Creek Overlook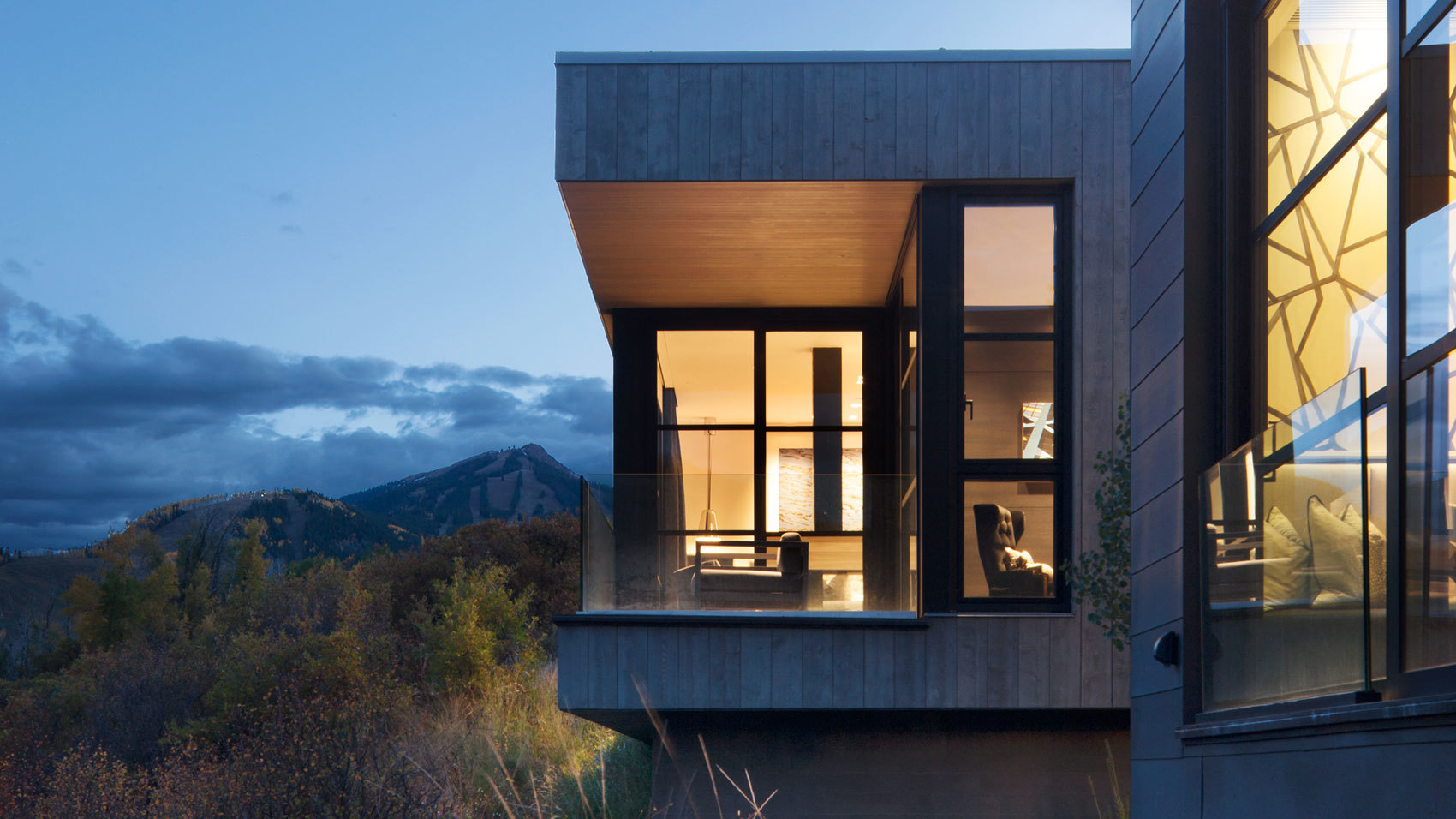 Aspen, Colorado
Elk Range Overlook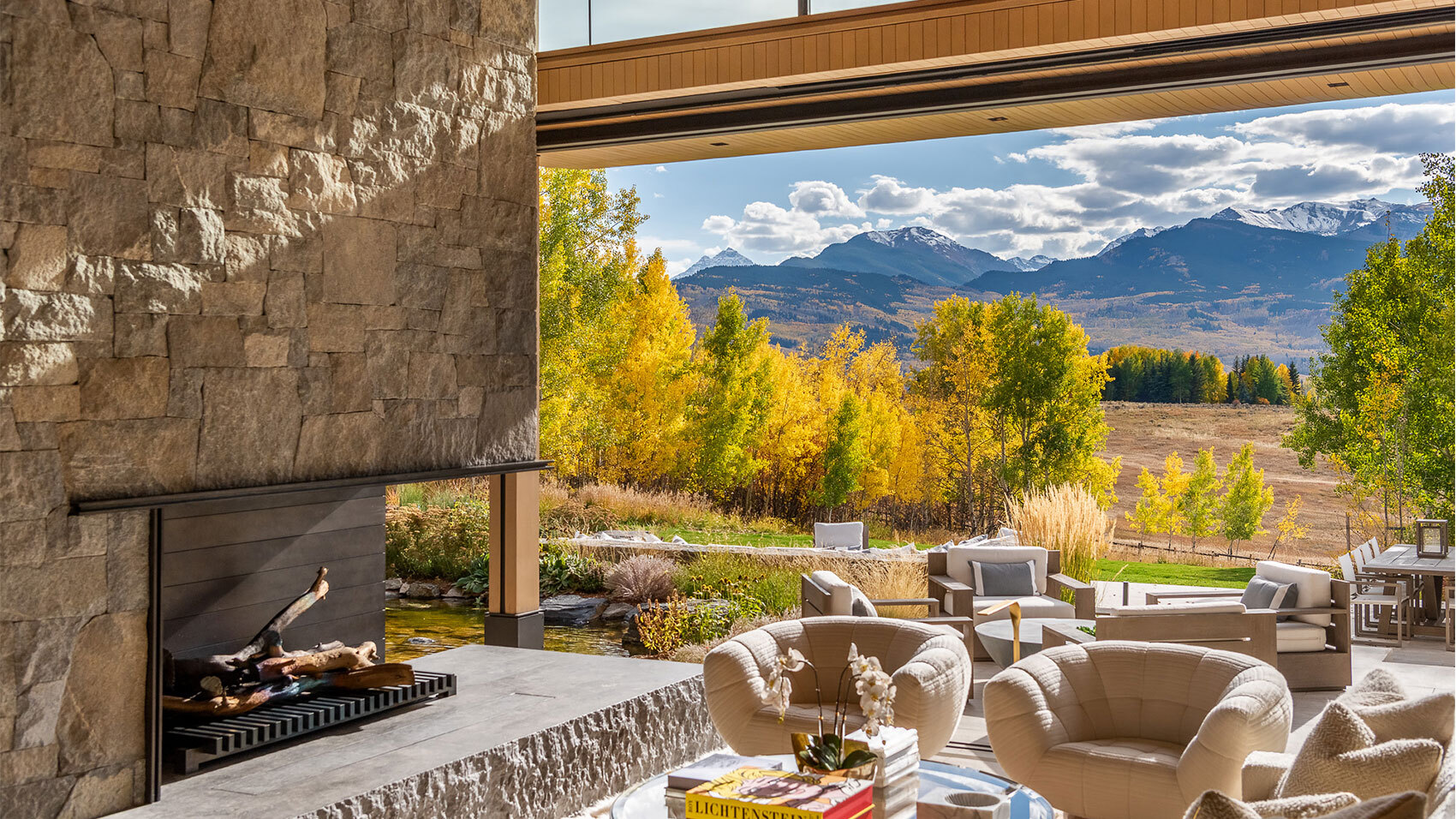 Pitkin County, Colorado
Wall House