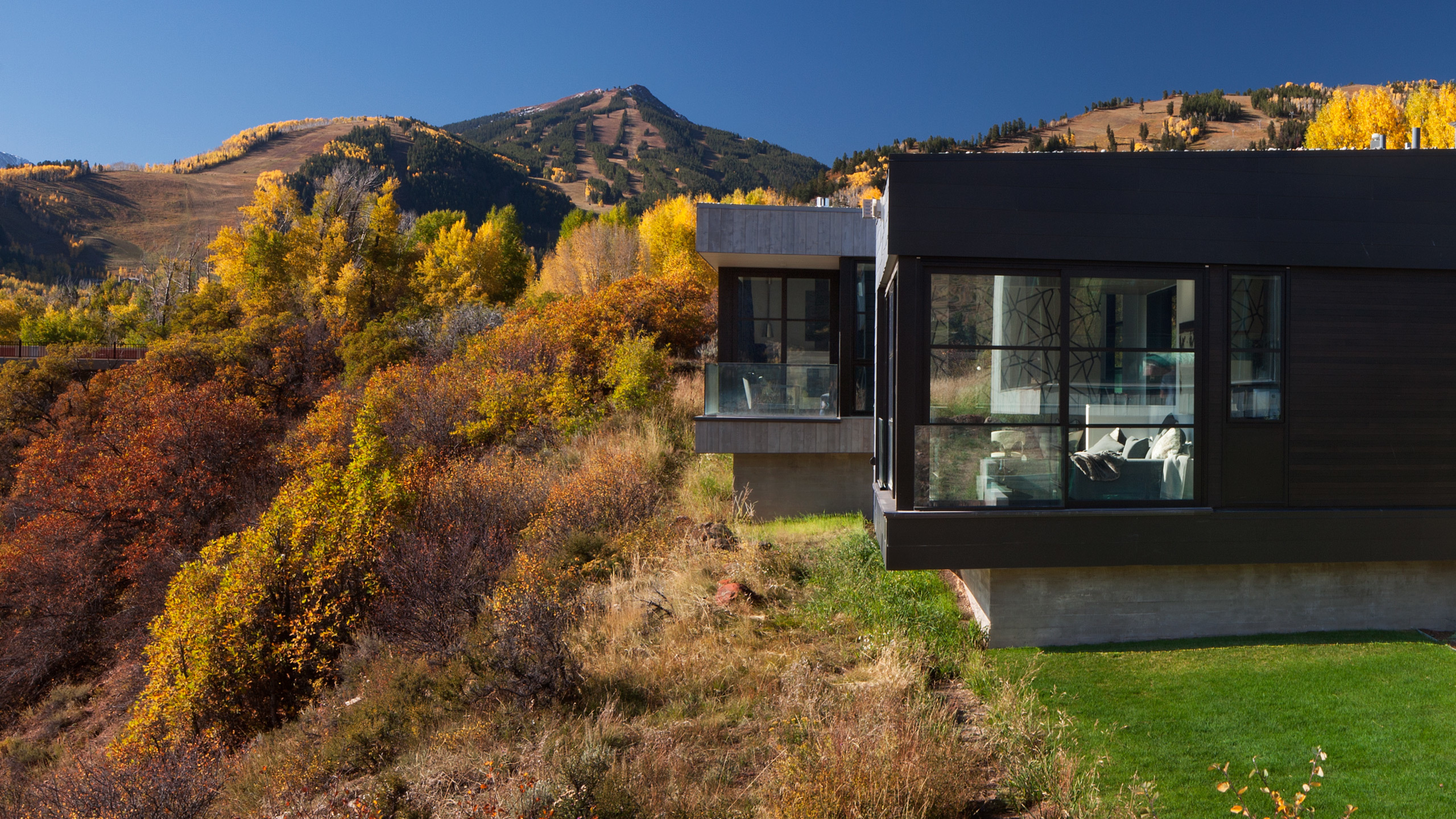 The site is located at the top of a steep hillside overlooking an active creek below. It is a rigorous contemporary house that responds to and connects with its site and the environment.
The house is conceived as three pods connected by transparent links. Each pod cantilevers over a solid base; the cantilevers accentuate the steep drop into a ravine, perching the occupants above the creek below. The pods push, pull, and rotate to create pockets of privacy in the landscape.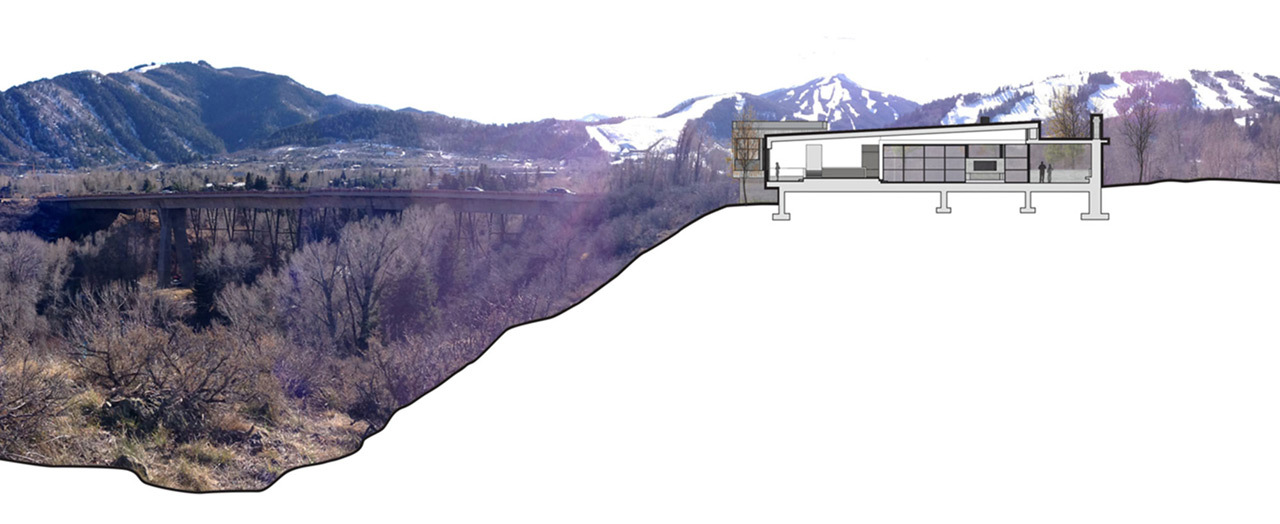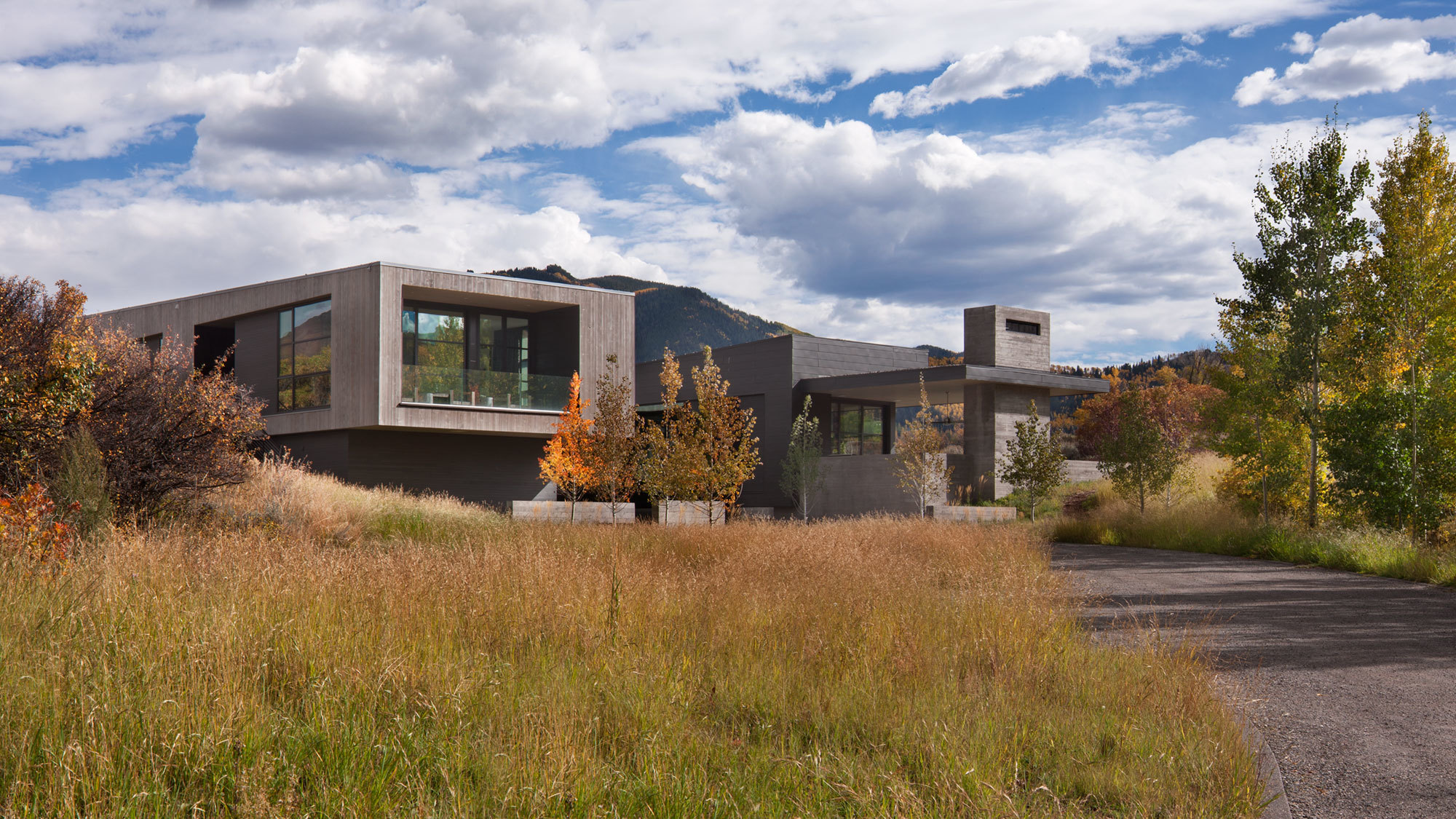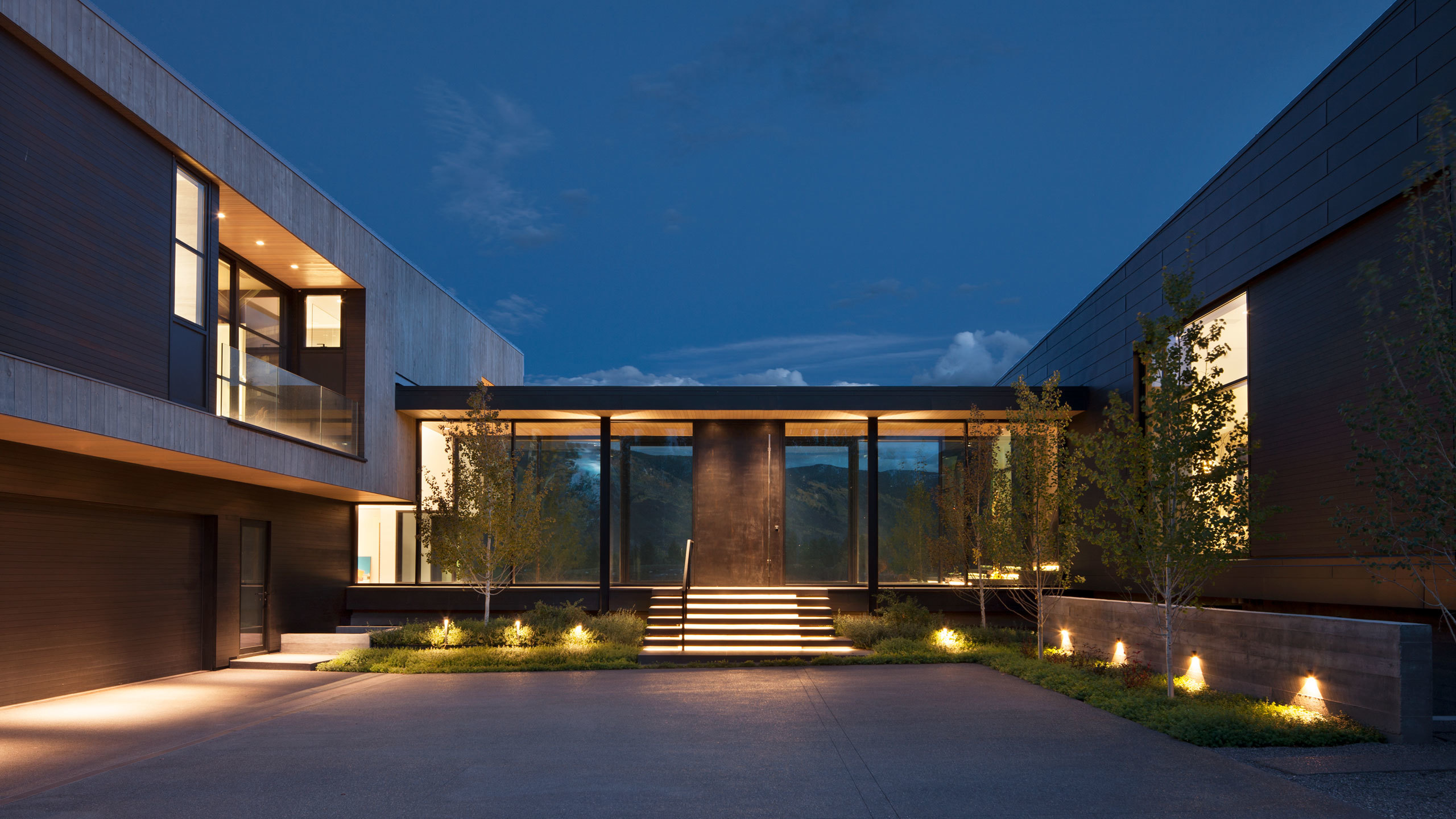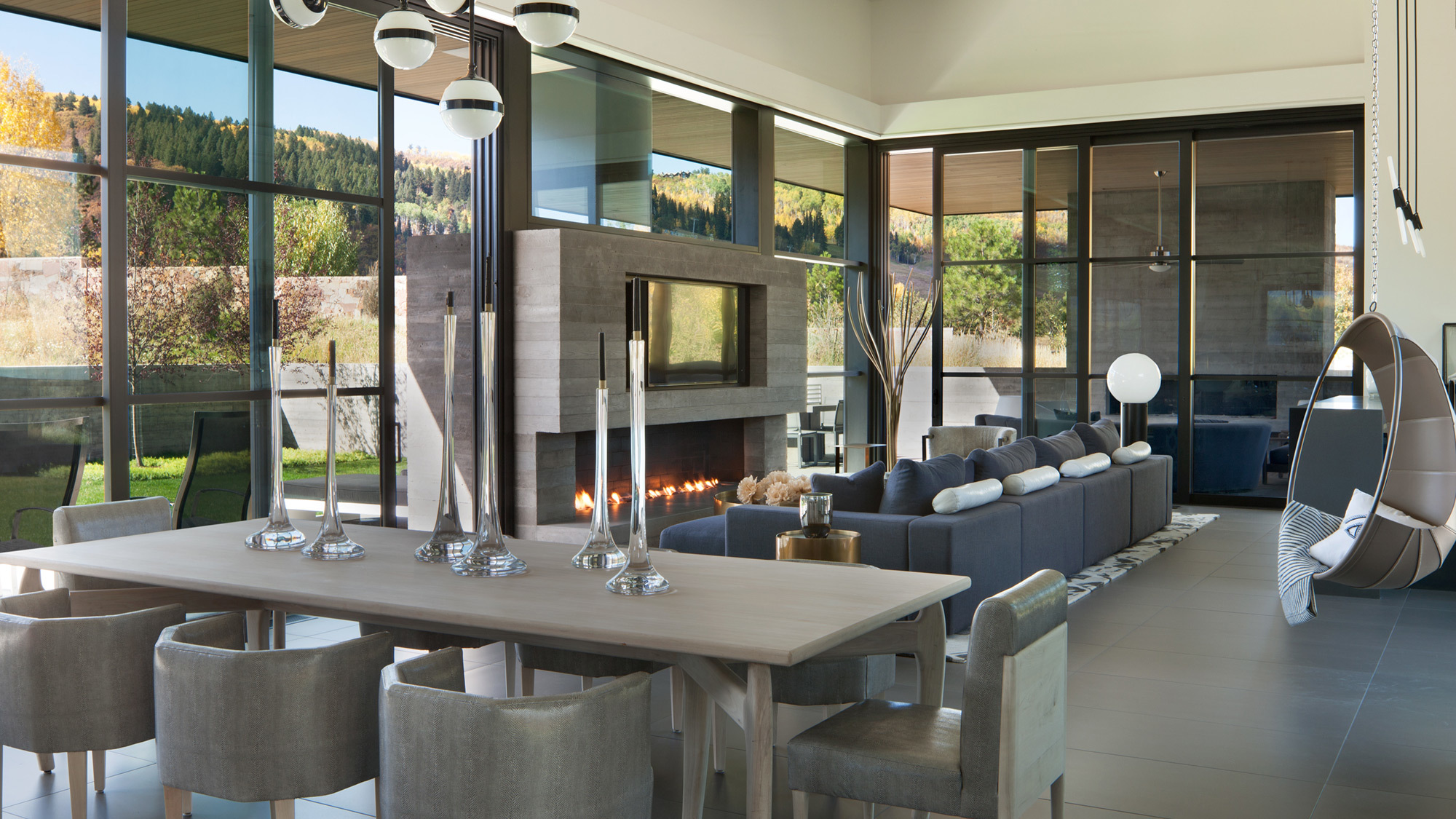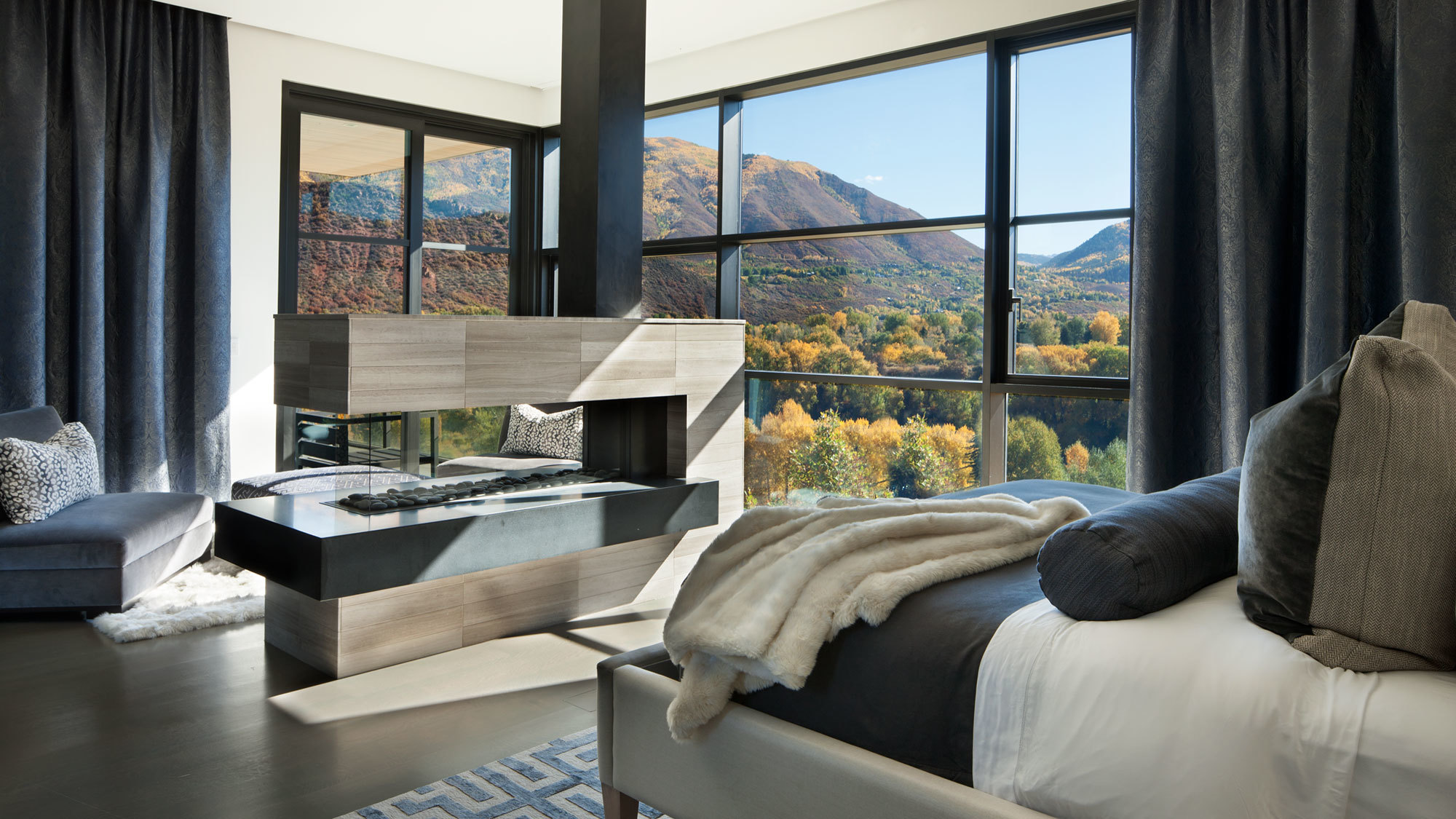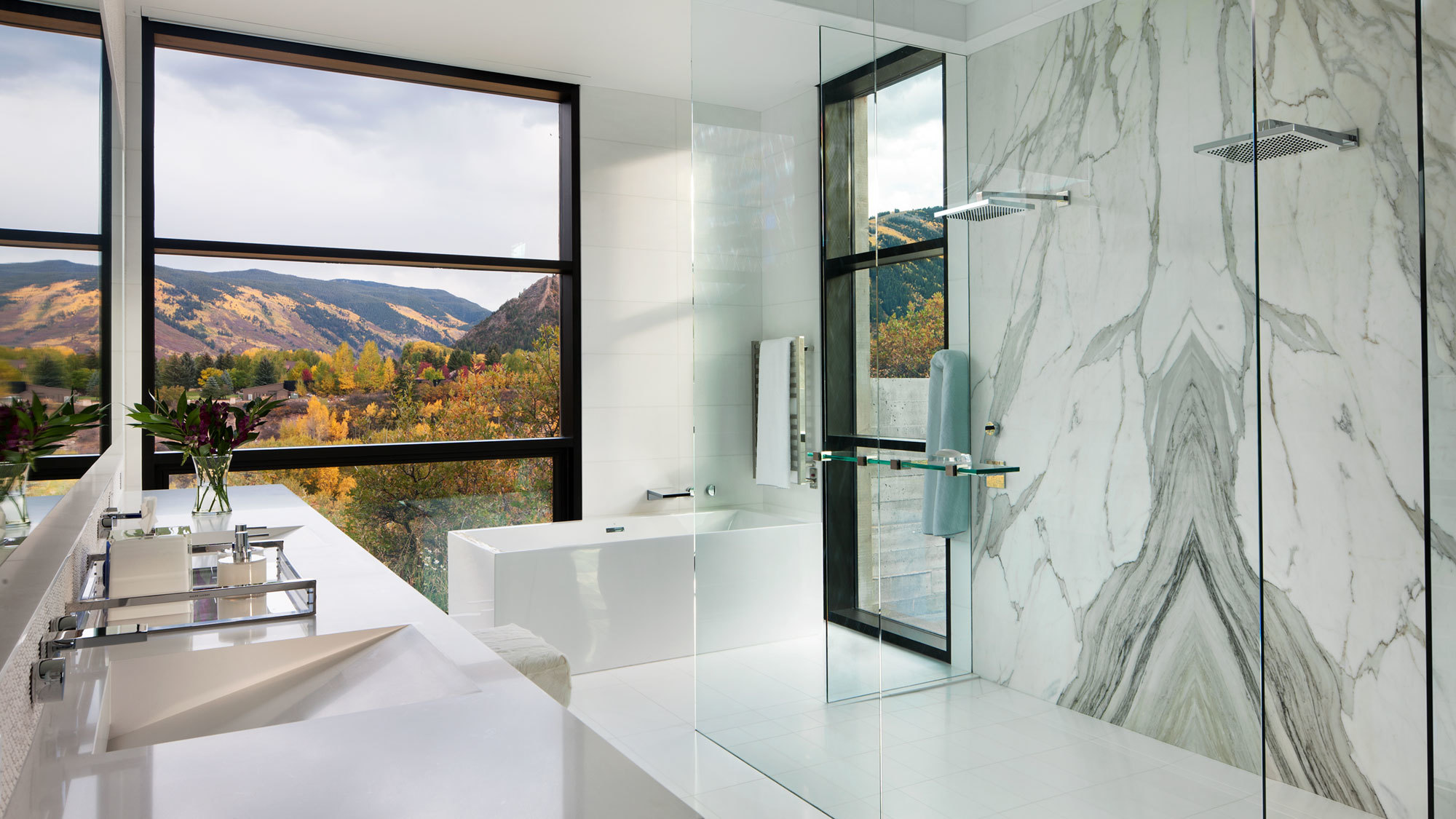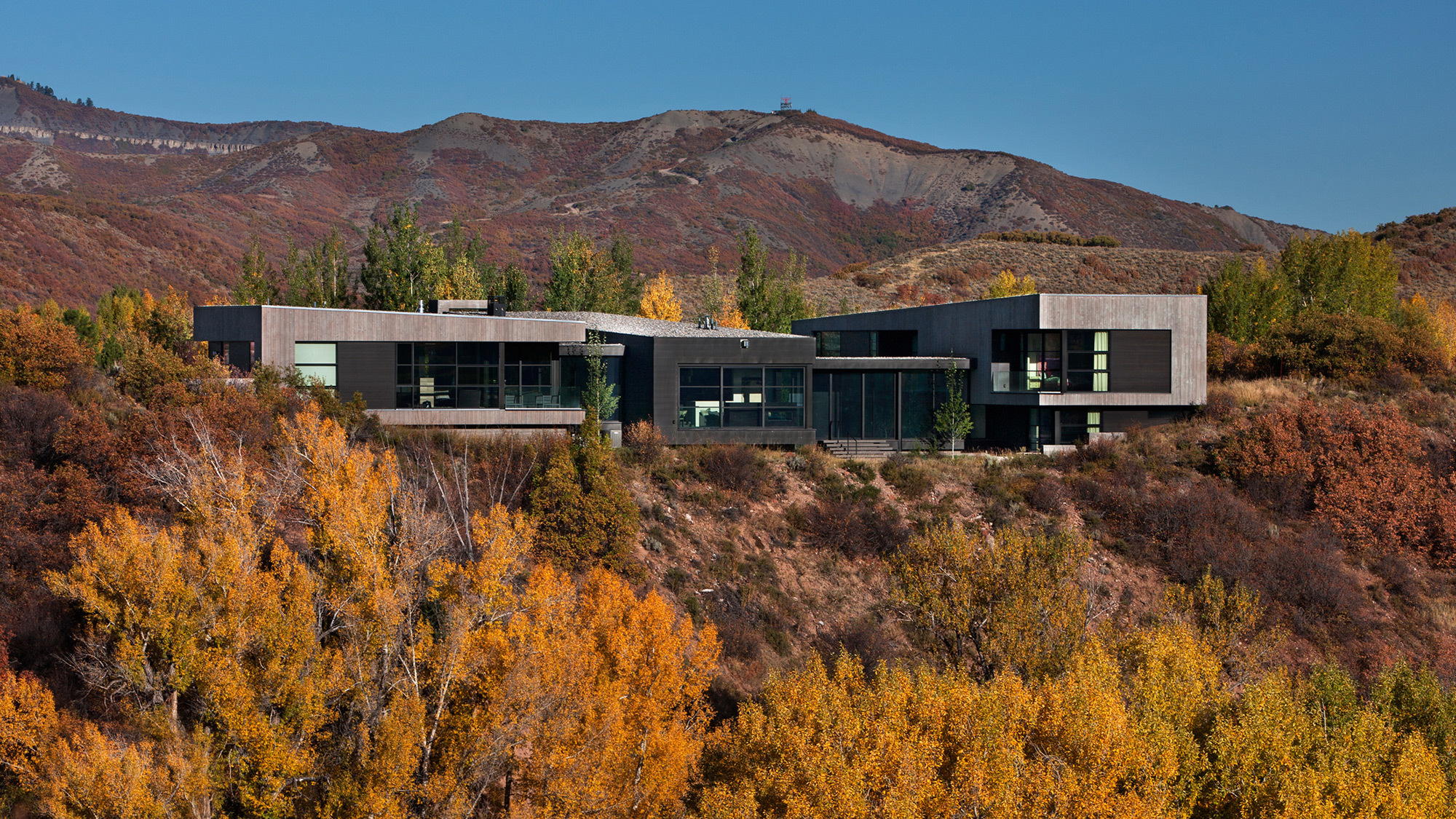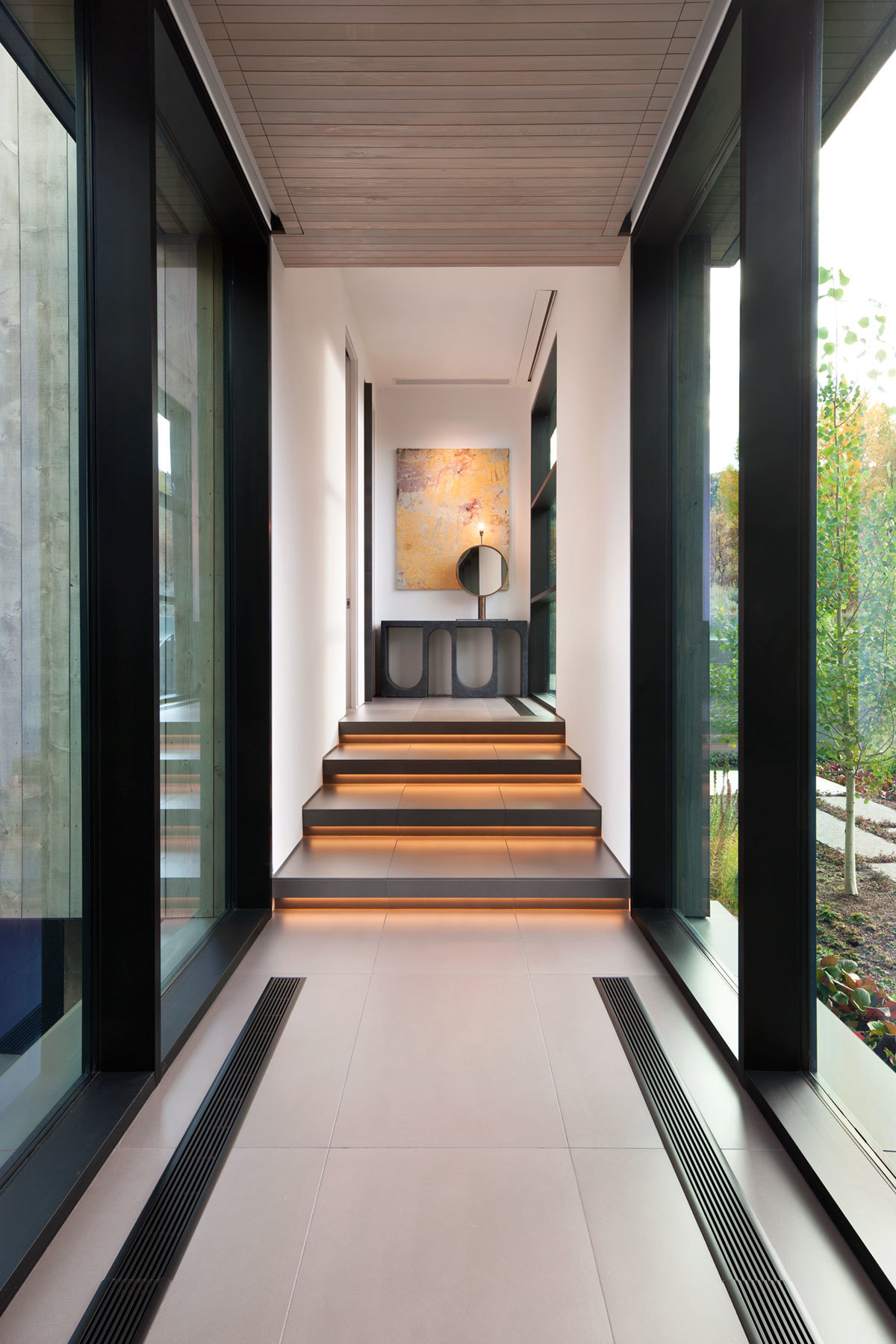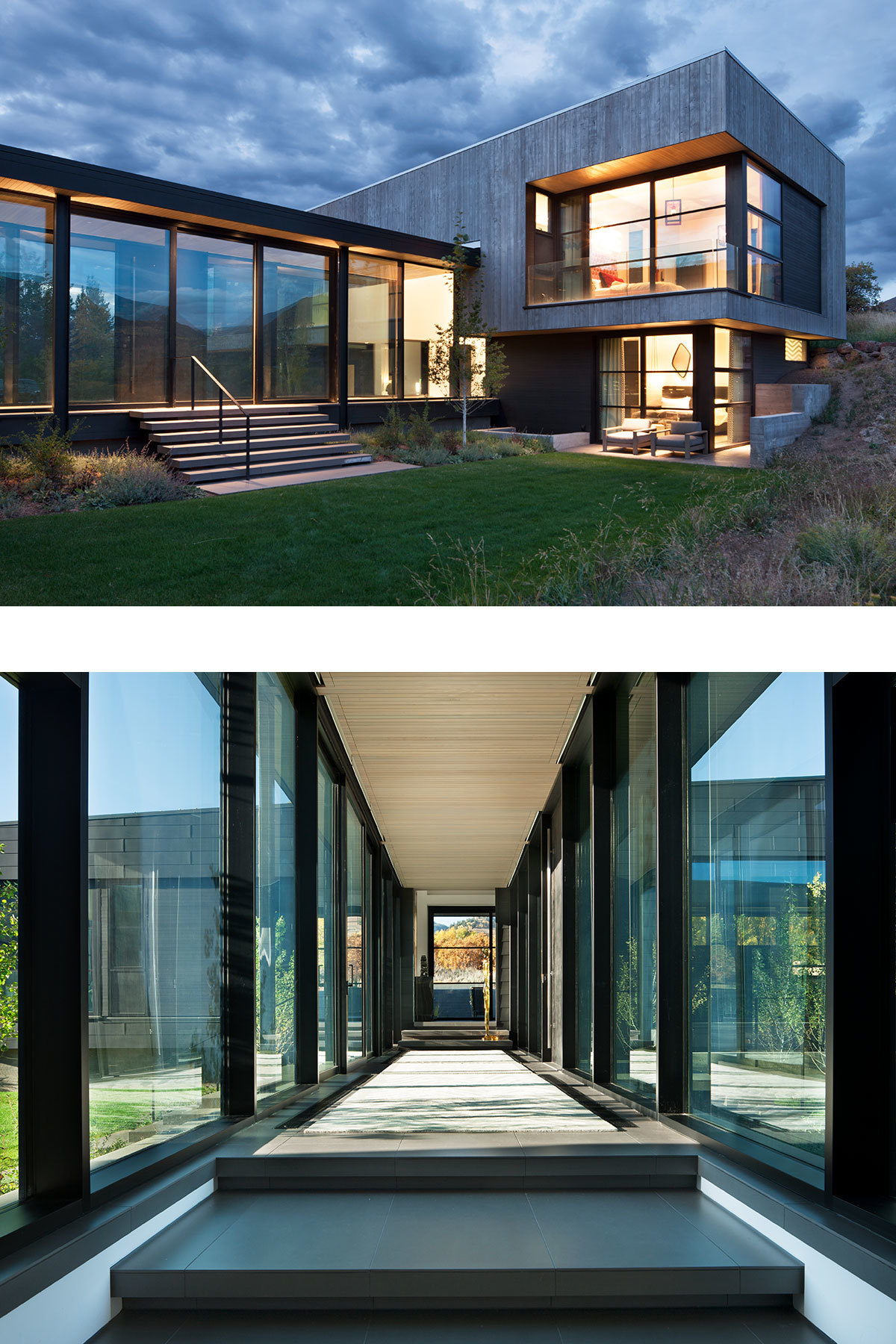 Flanked by the living and guest pods, the east outdoor room is shielded from a nearby bridge and focuses views across the ravine to a distant valley. The southwest lawn, bordered by the master and living pods, is carved into the site and enclosed by architectural concrete walls. Recessing the lawn into the grade creates added privacy from an adjacent right of way. Native vegetation extends to the site walls creating a Zen-like oasis in the landscape.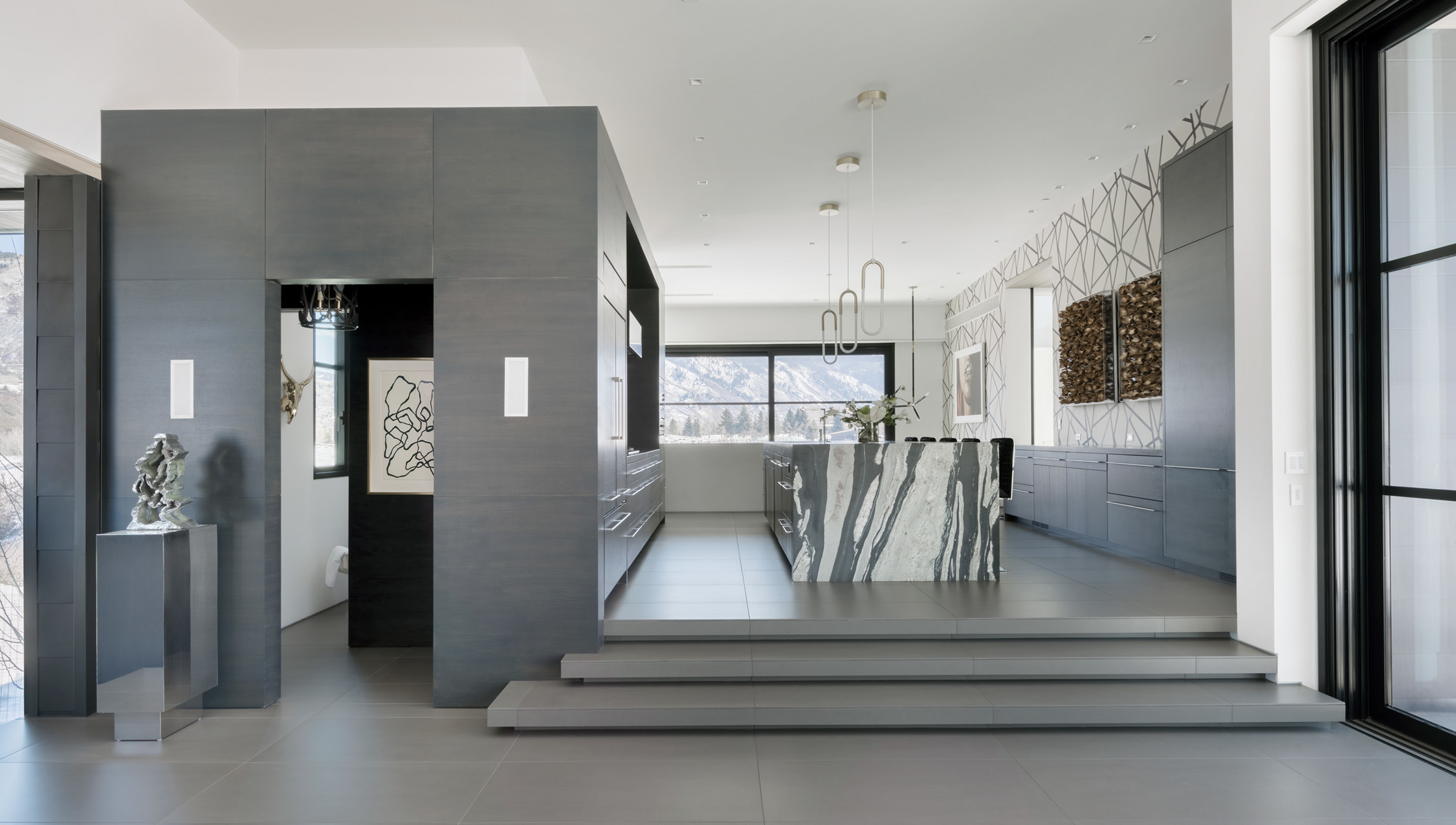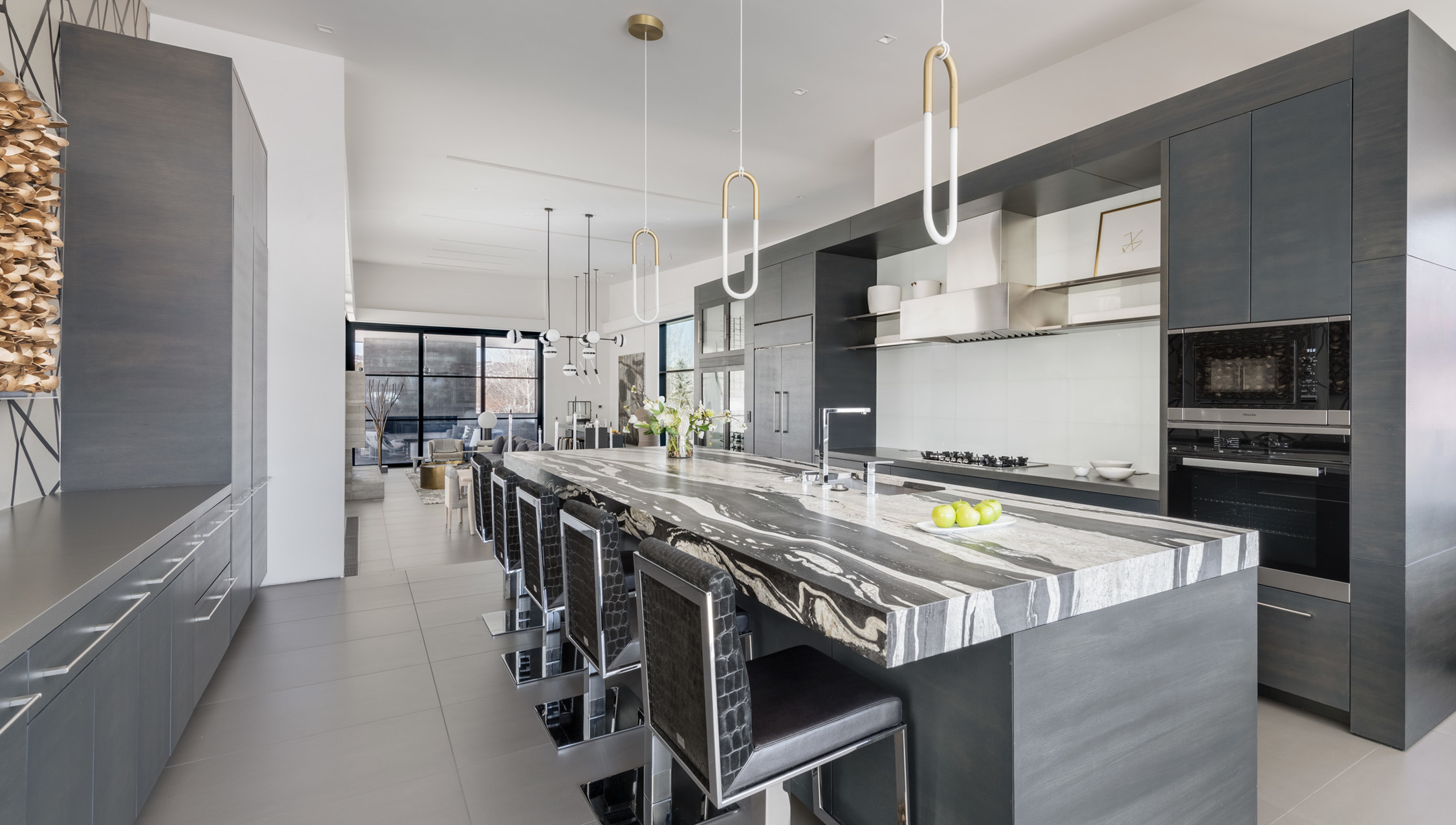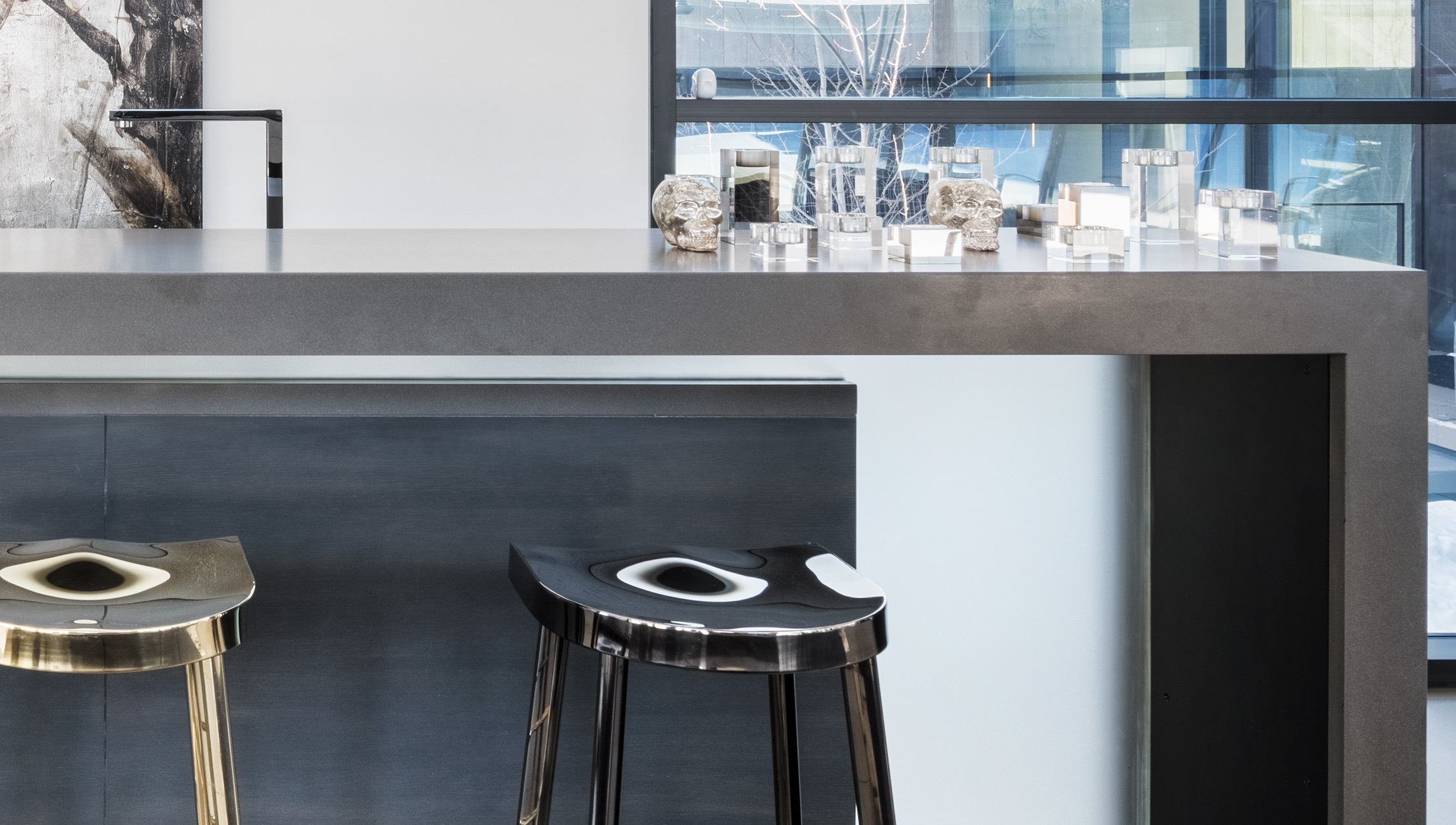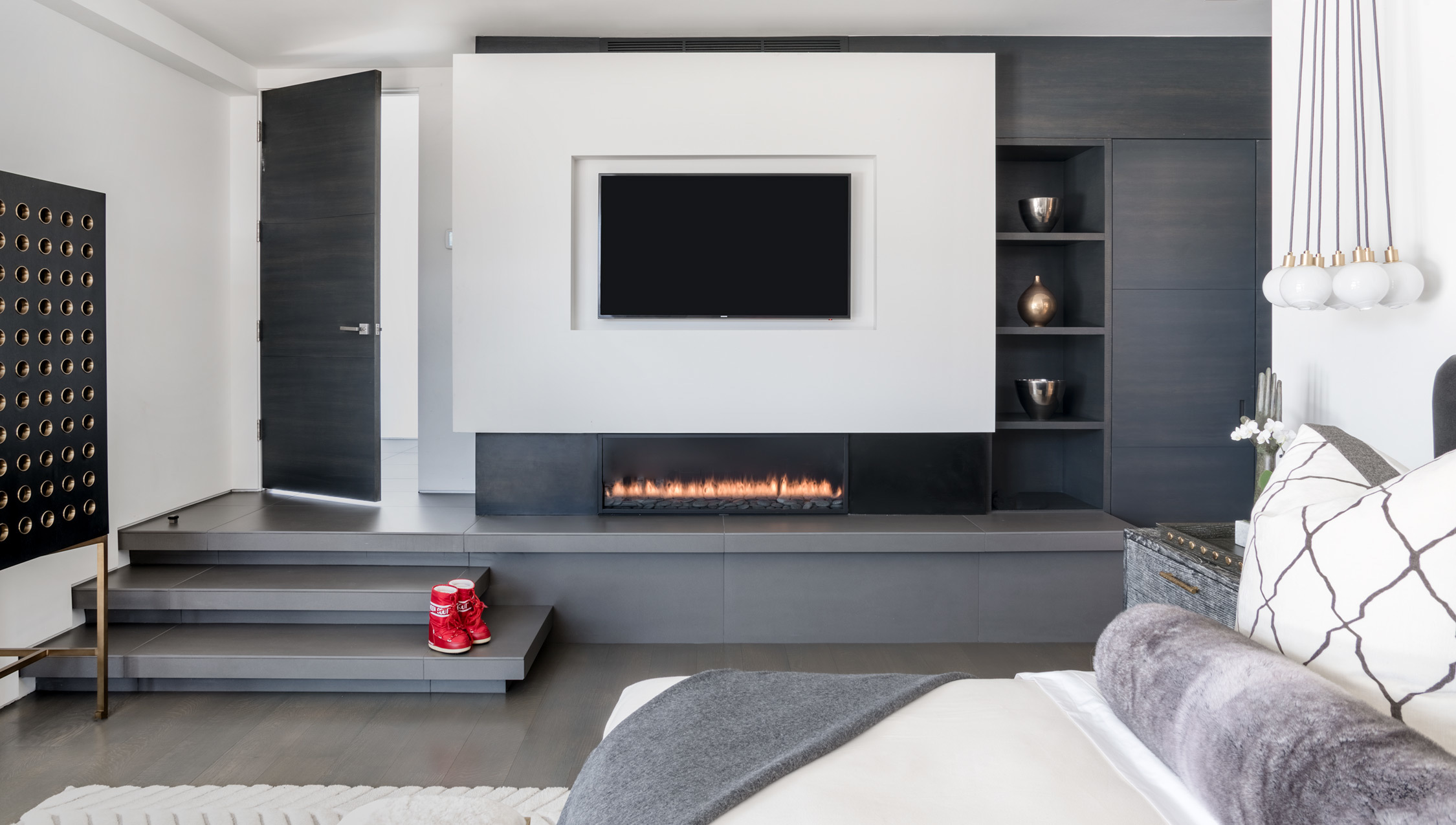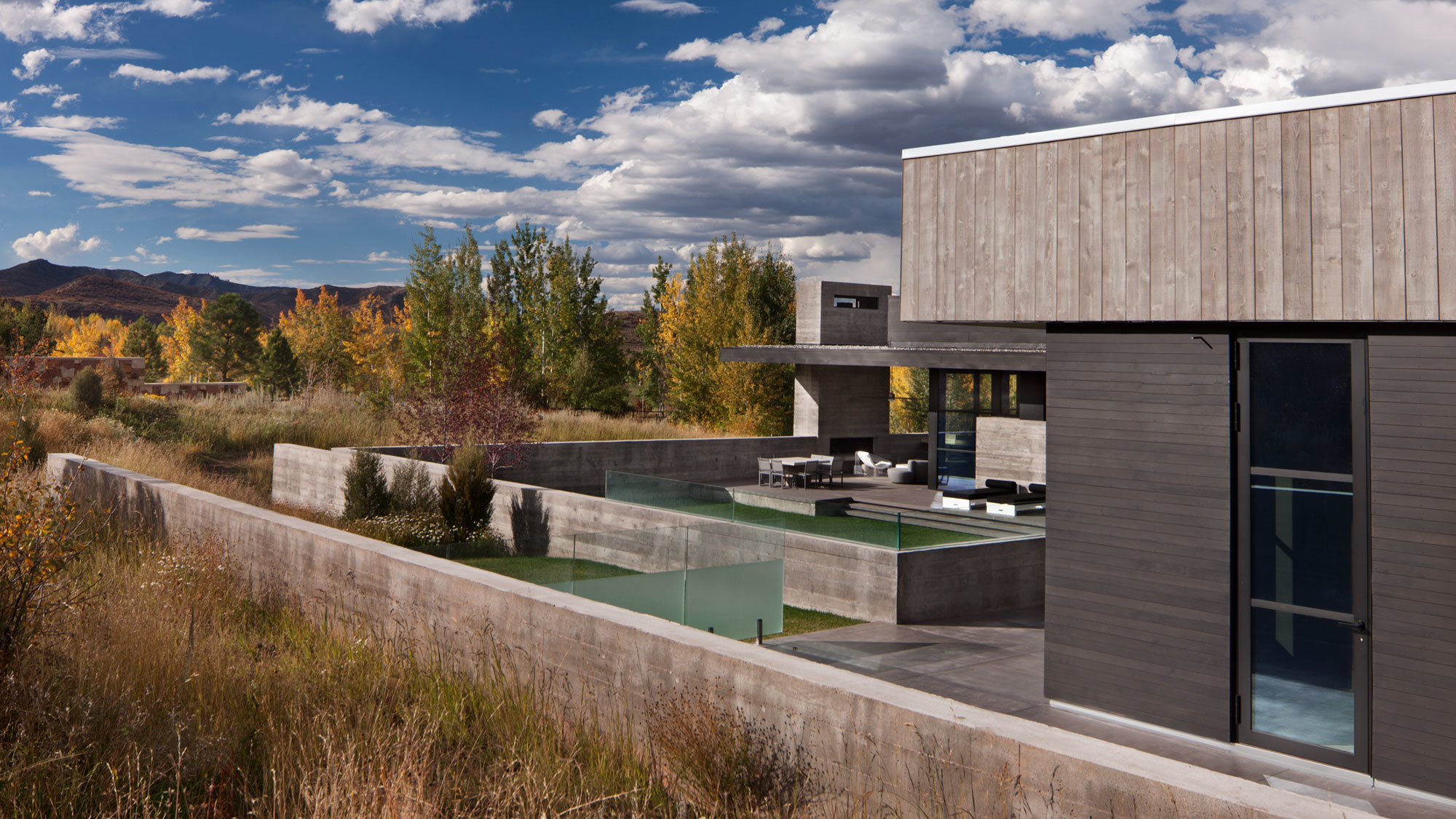 Project Size
9,918 SF
2.47 Acres
Primary Scope
Architecture, Interior Architecture, and Interior Finishes
Interior Finishes and Furnishings by the owner and Taylor & Taylor
Primary Materials
Board Form Concrete, Cedar, Zinc, and Glass
Related Projects
Eagle County, Colorado
Bridge House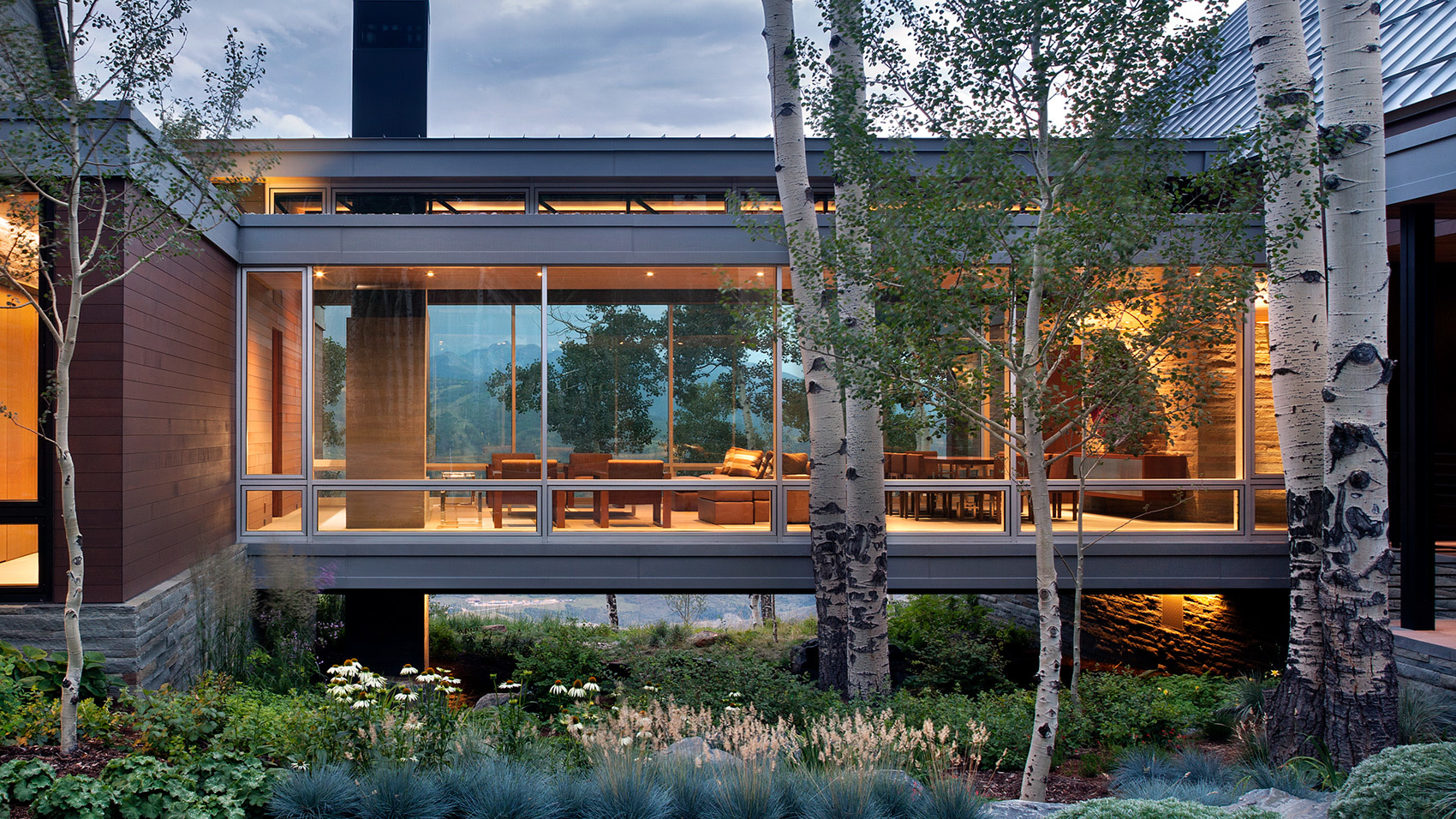 Aspen, Colorado
Meadow House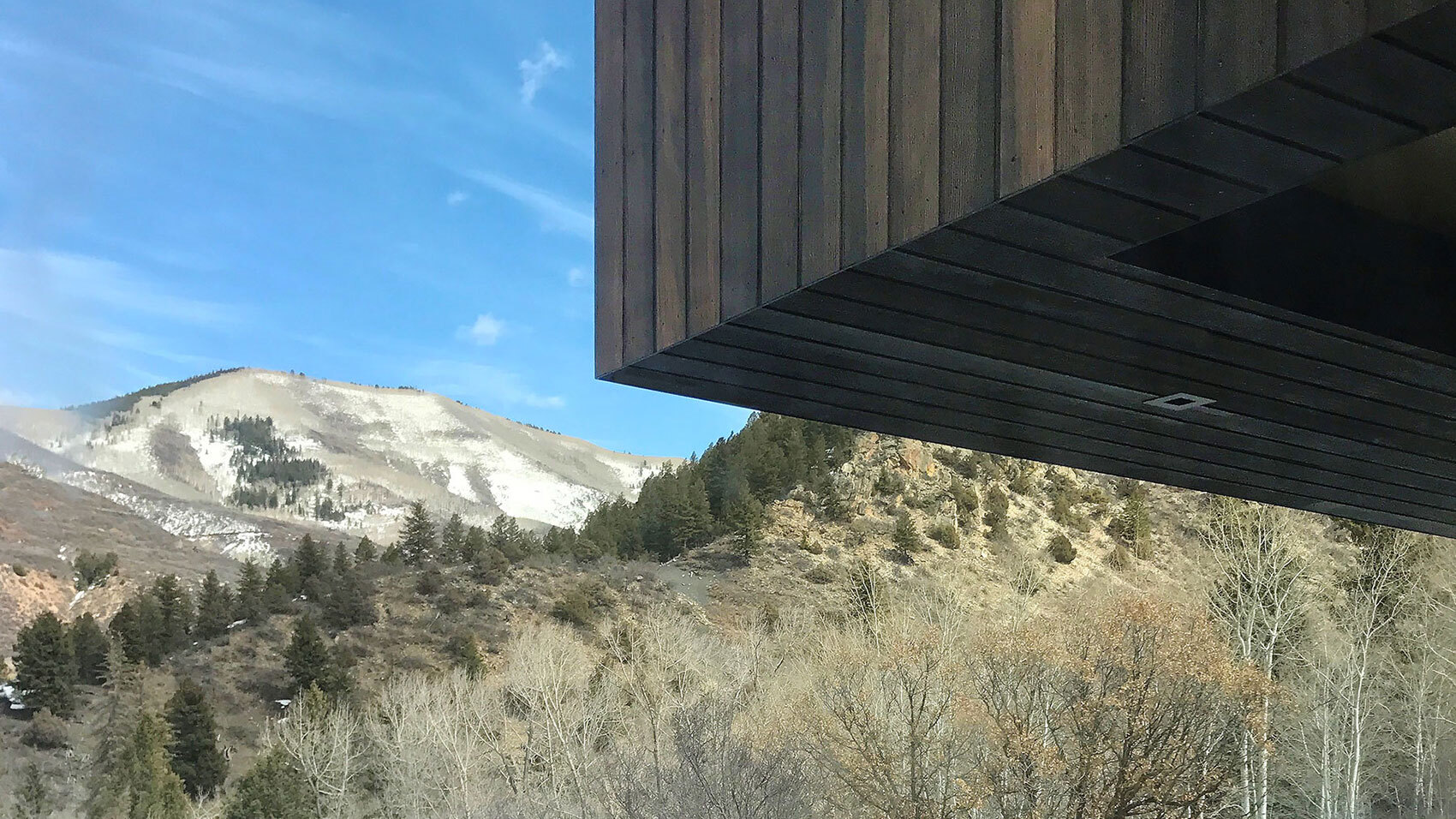 Aspen, Colorado
Woody Creek