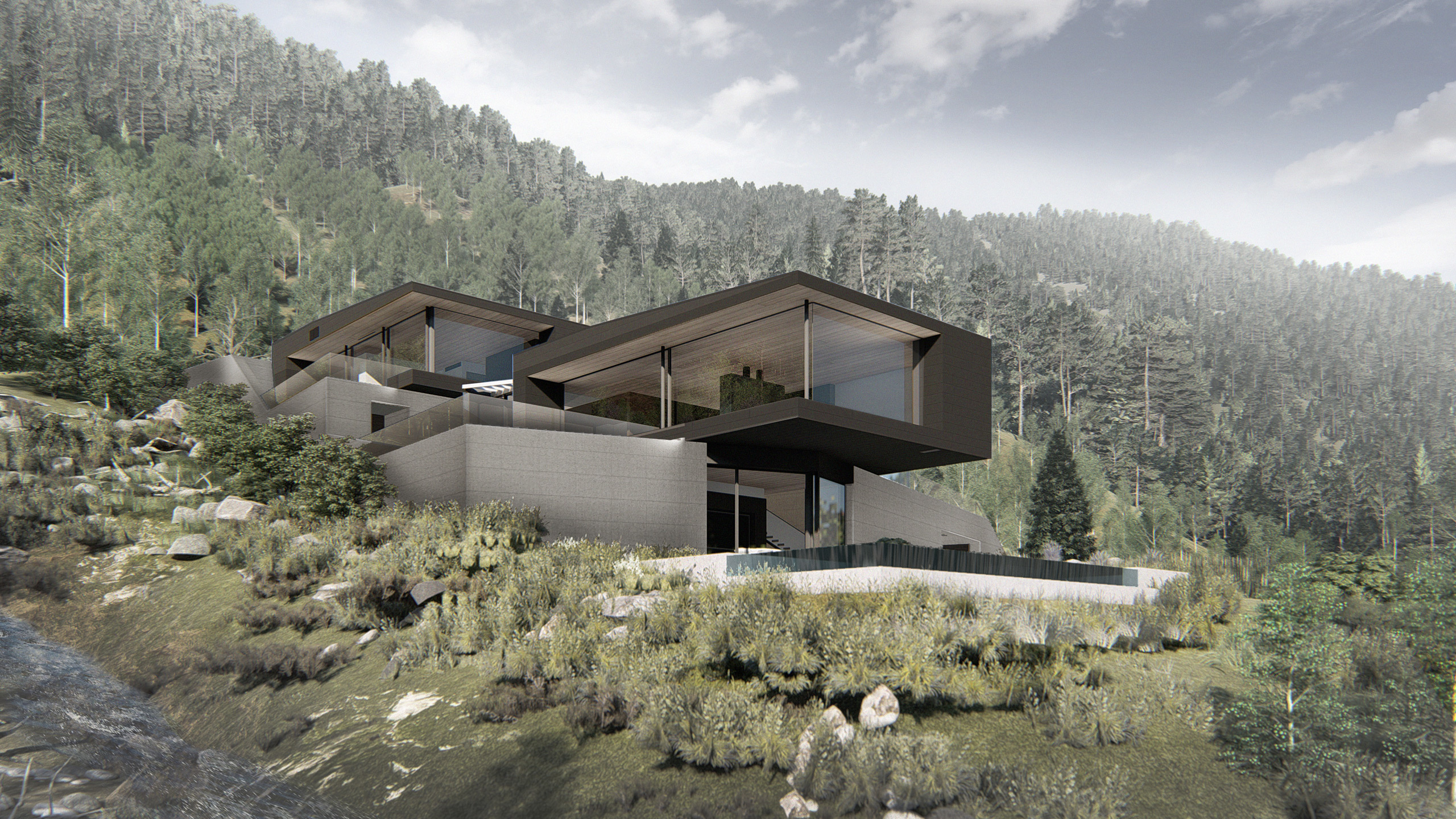 The site is located on an active alluvial fan constrained both by debris flow and avalanche hazards. The design integrates a required fourteen-foot-high debris/avalanche wall and minimizes its height by working in conjunction with excavation; the negative space and wall act together.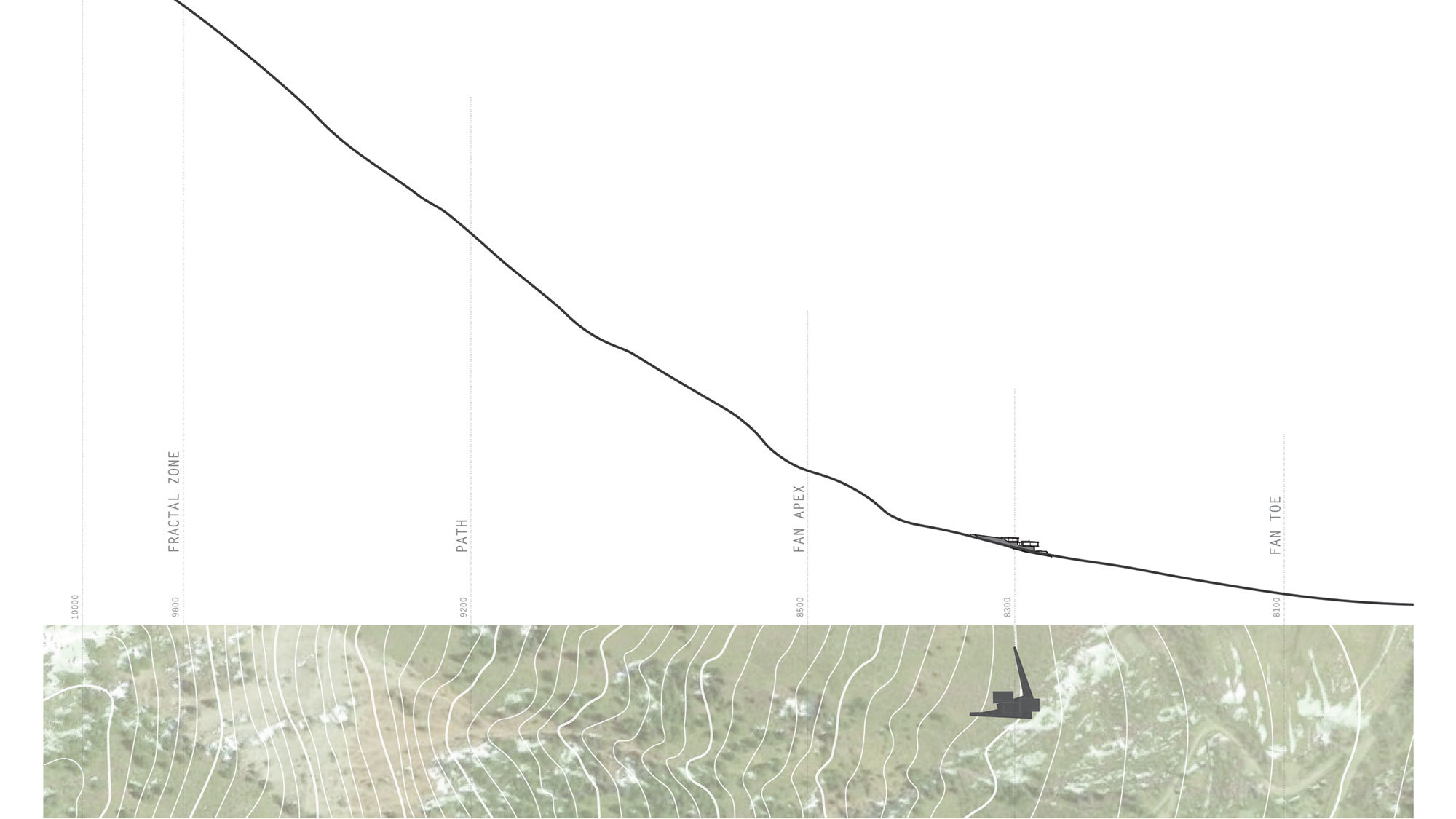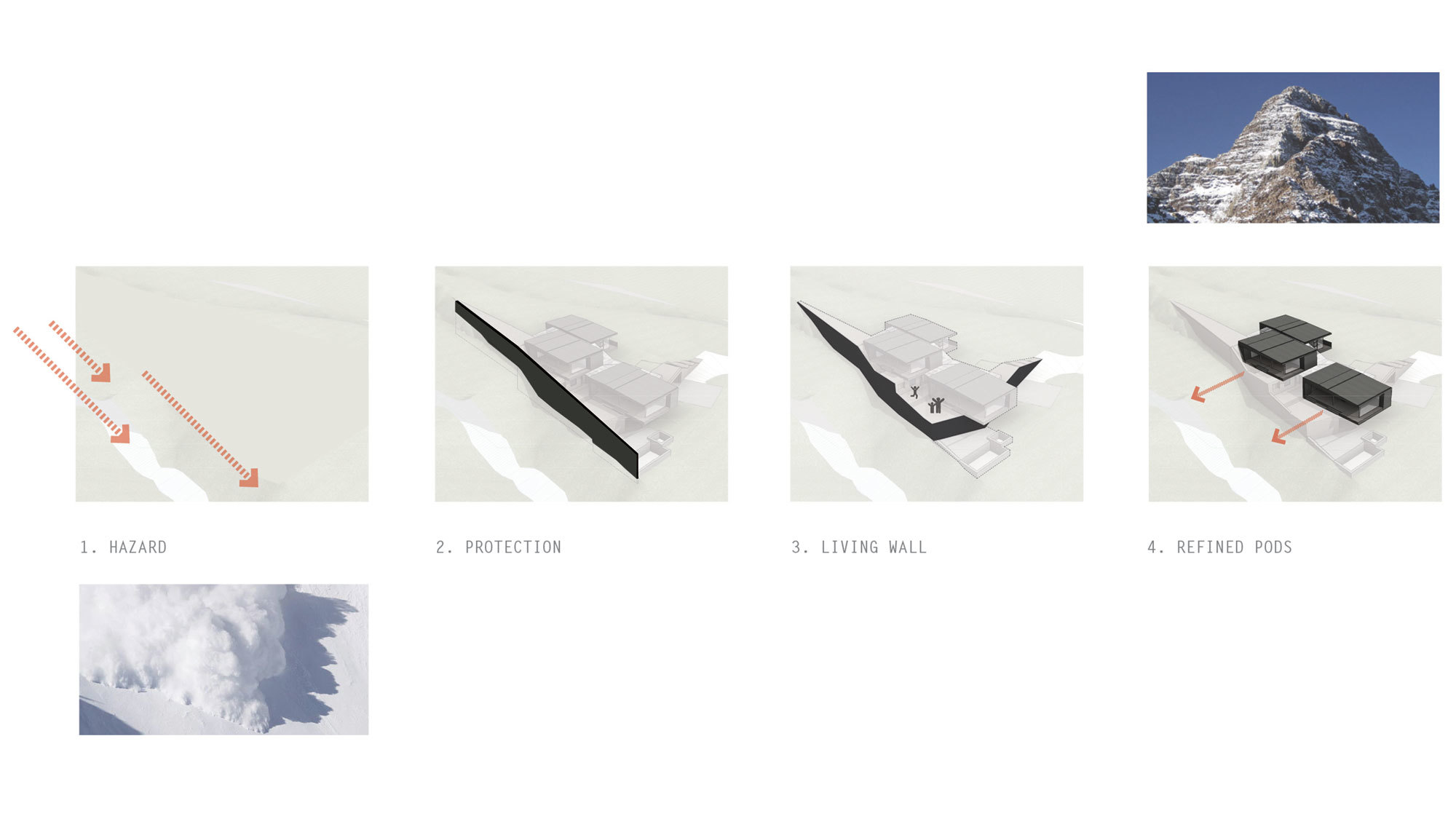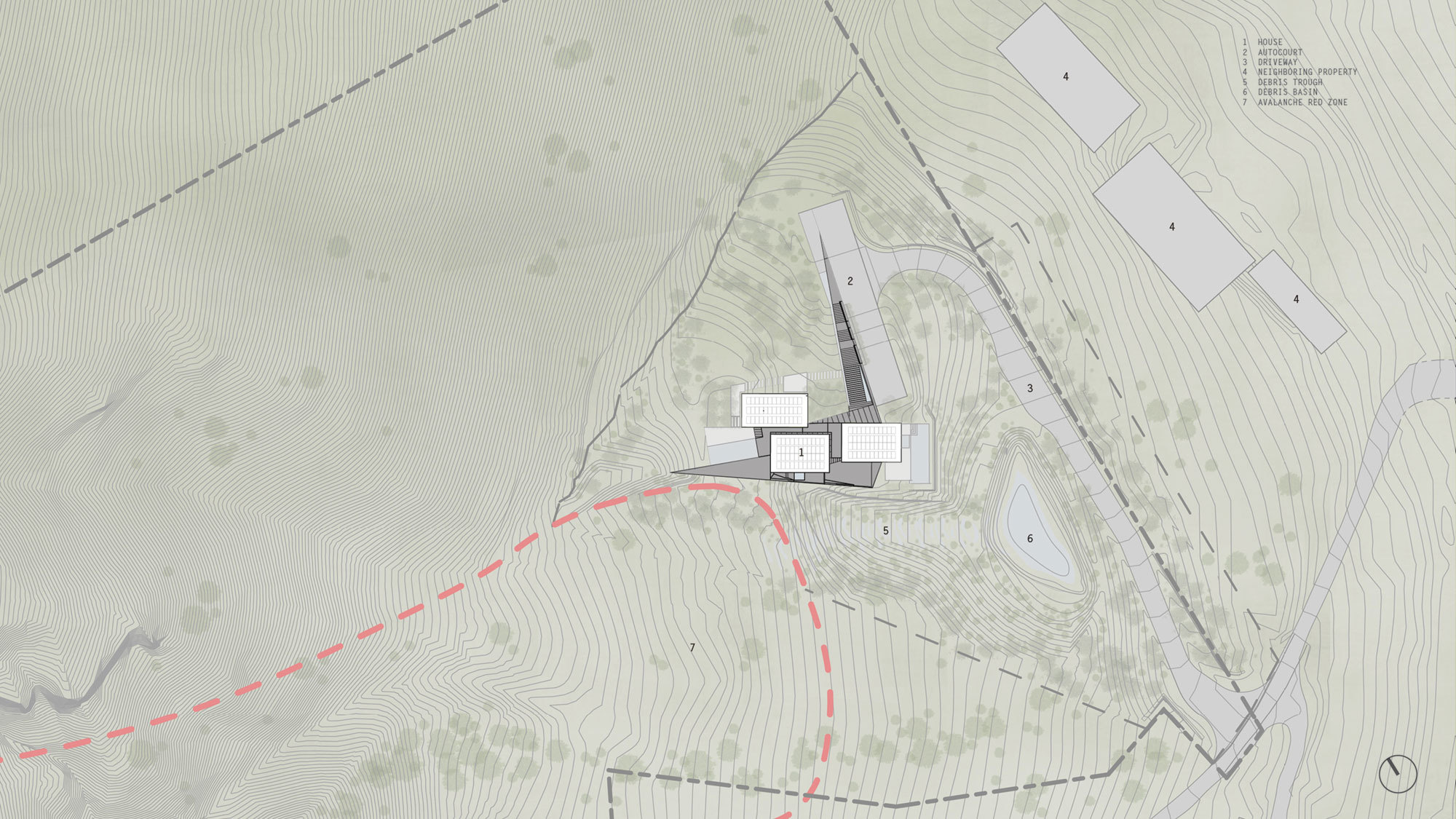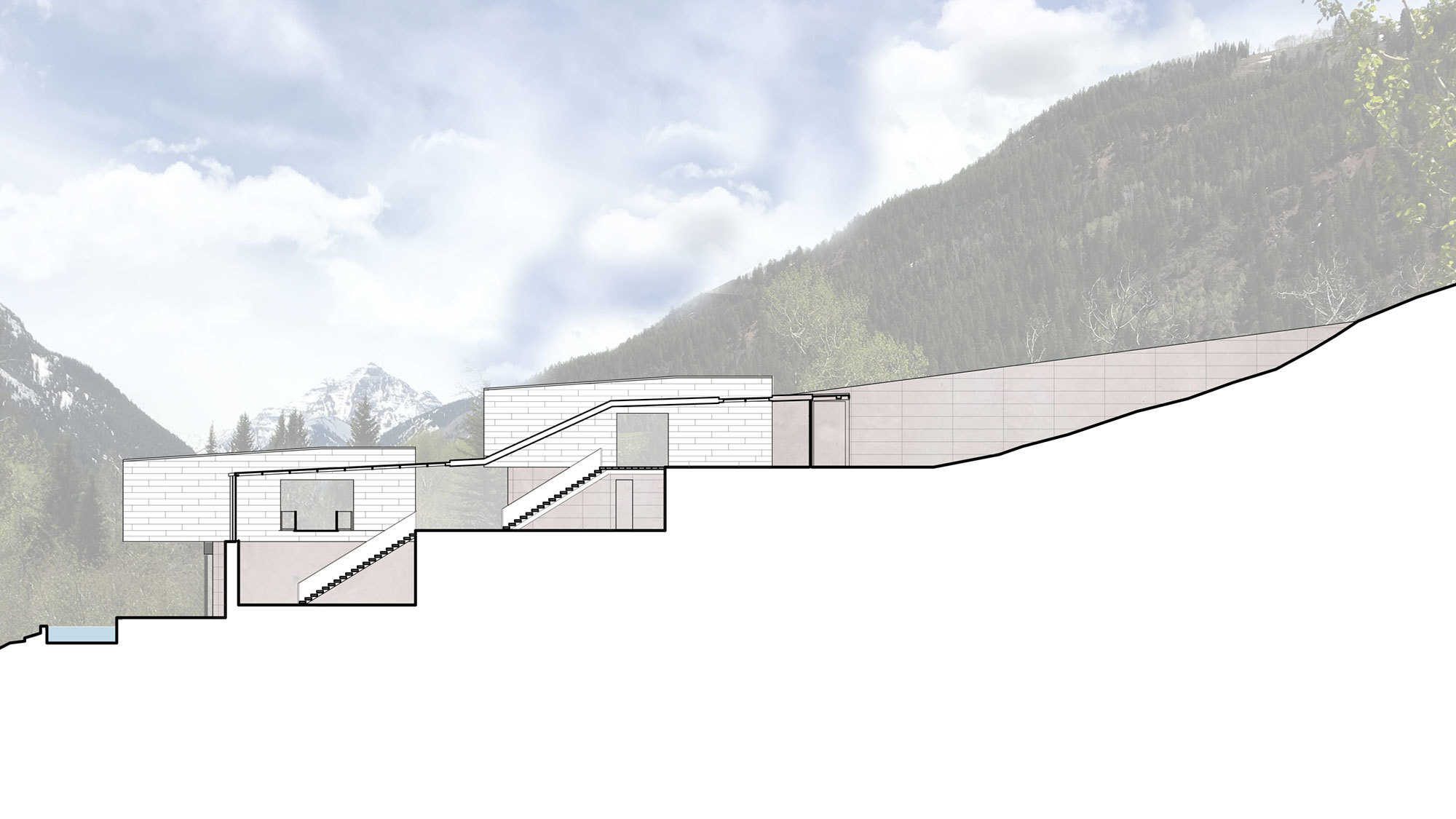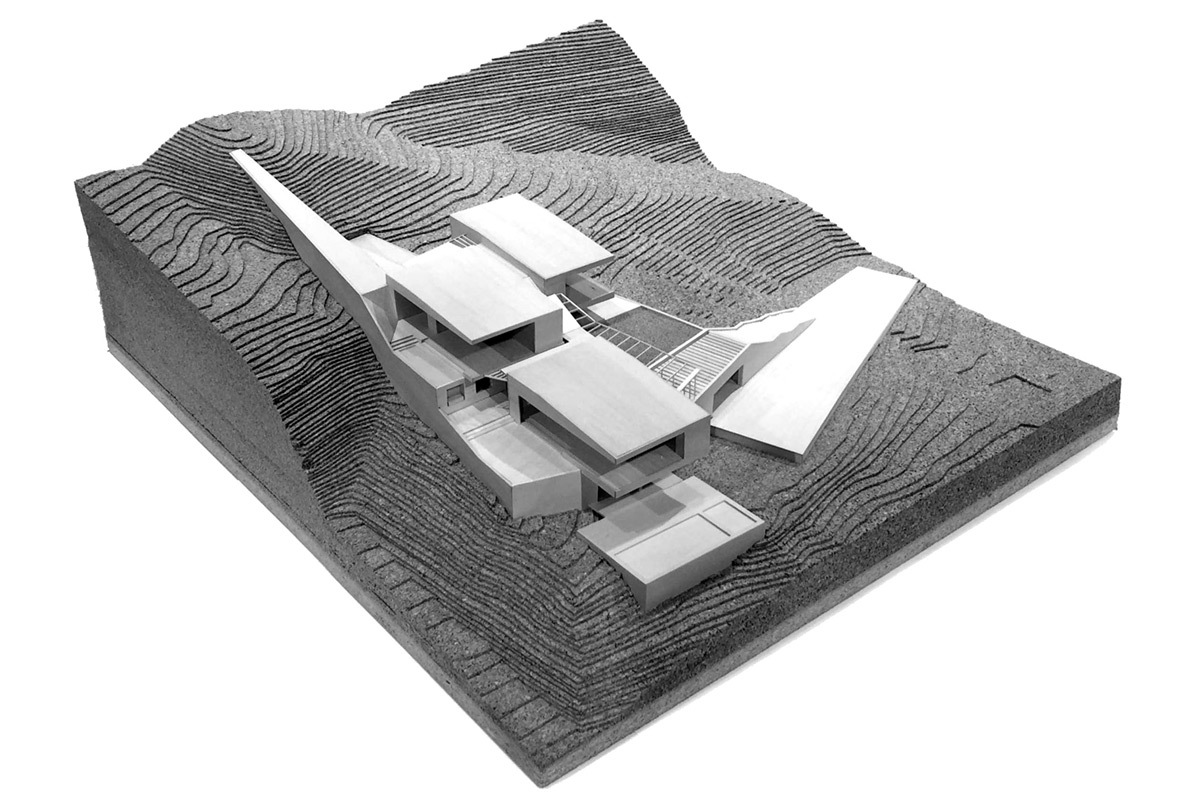 Embracing the constraint, the wall is interpreted as a 'living wall' with space inside and on top of the wall, which also holds sculptural living pavilions oriented to sun and views.
The wall, executed in poured-in-place concrete, hints at its geological origins as it emerges from the earth. The pavilions are simple forms, executed in zinc, that contrast with the inherent complexities of the site. A circulation gallery accommodates the steep topography, allowing the pavilions to step independently in response to the fifty feet of grade change.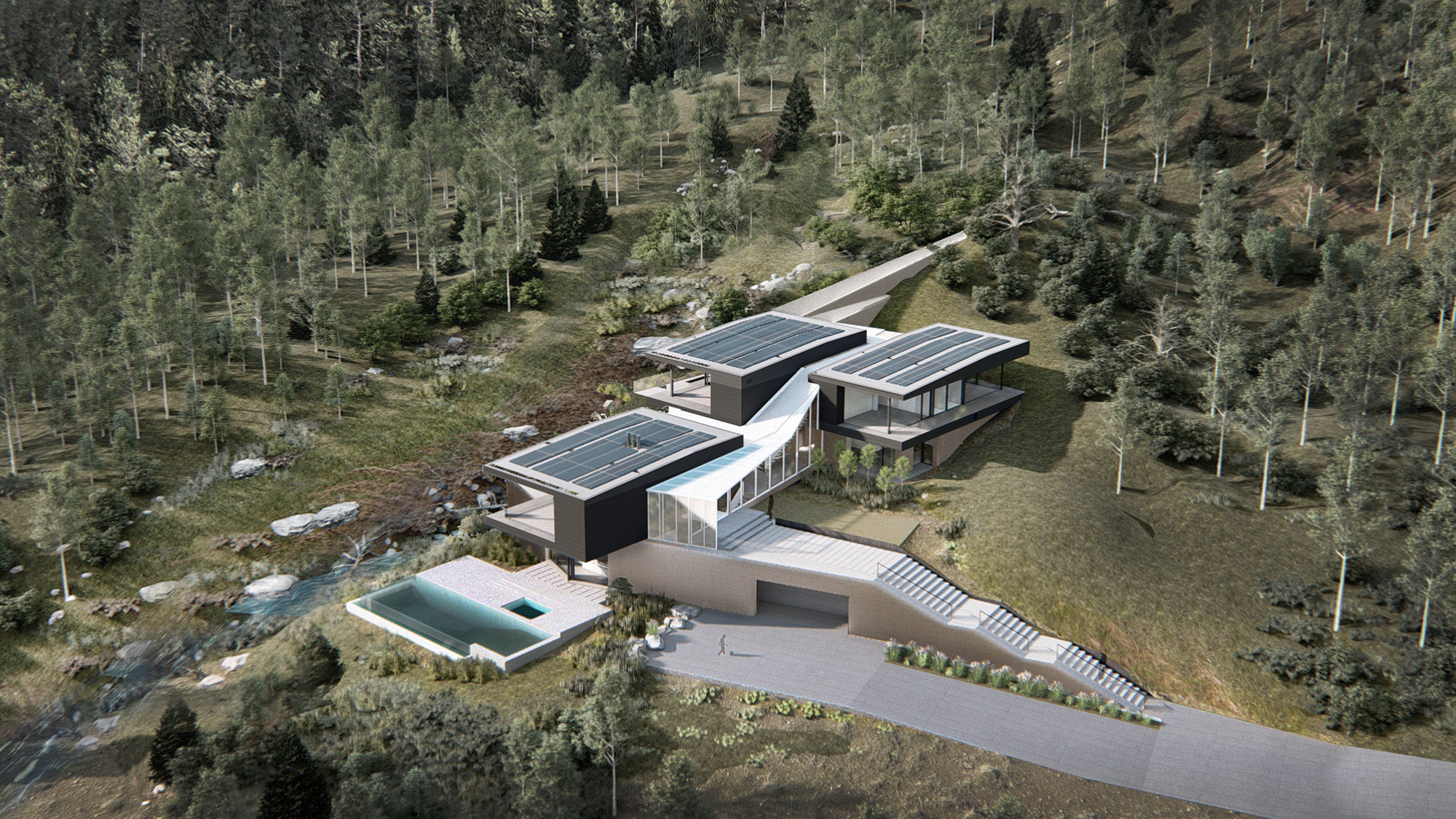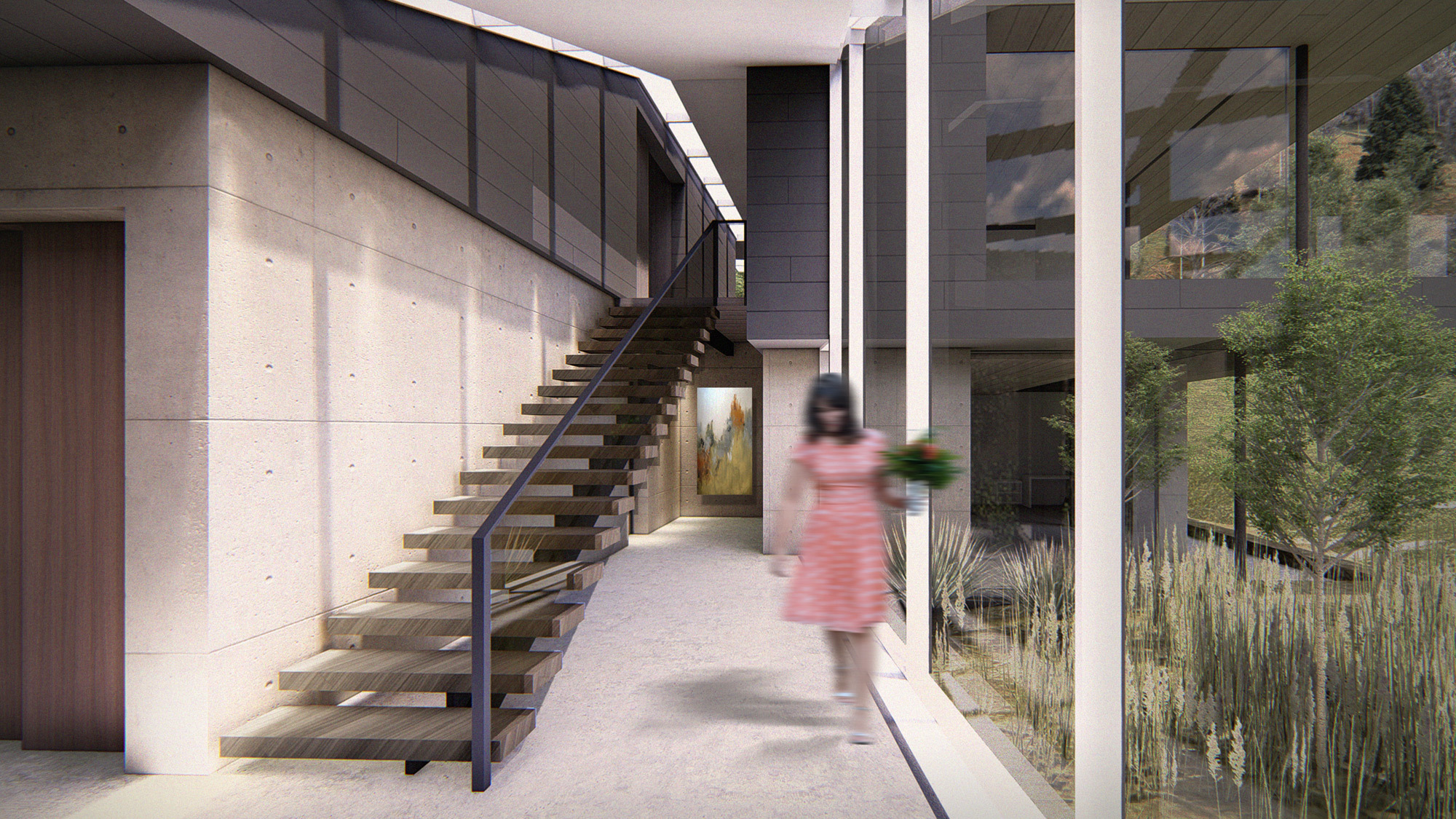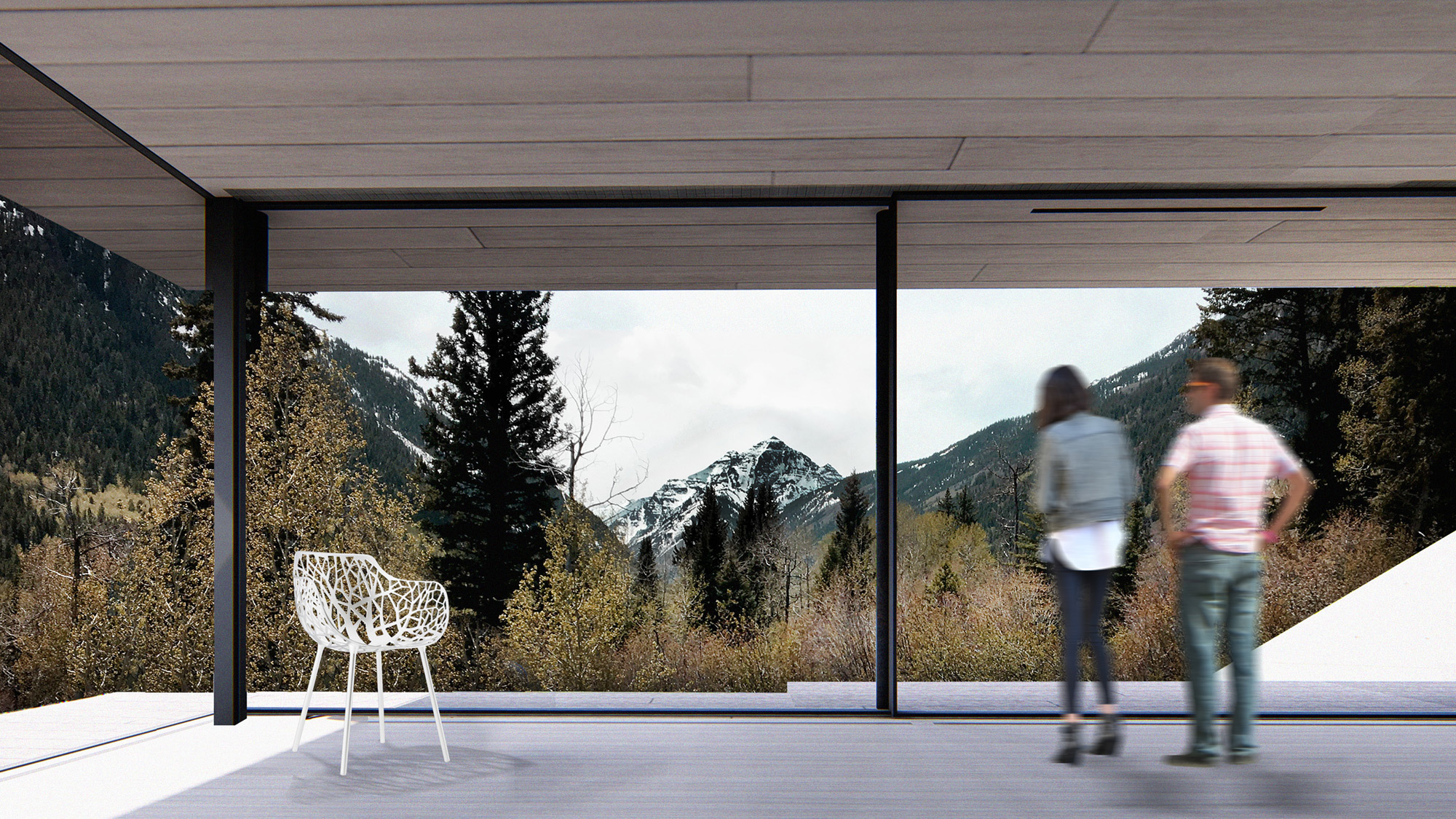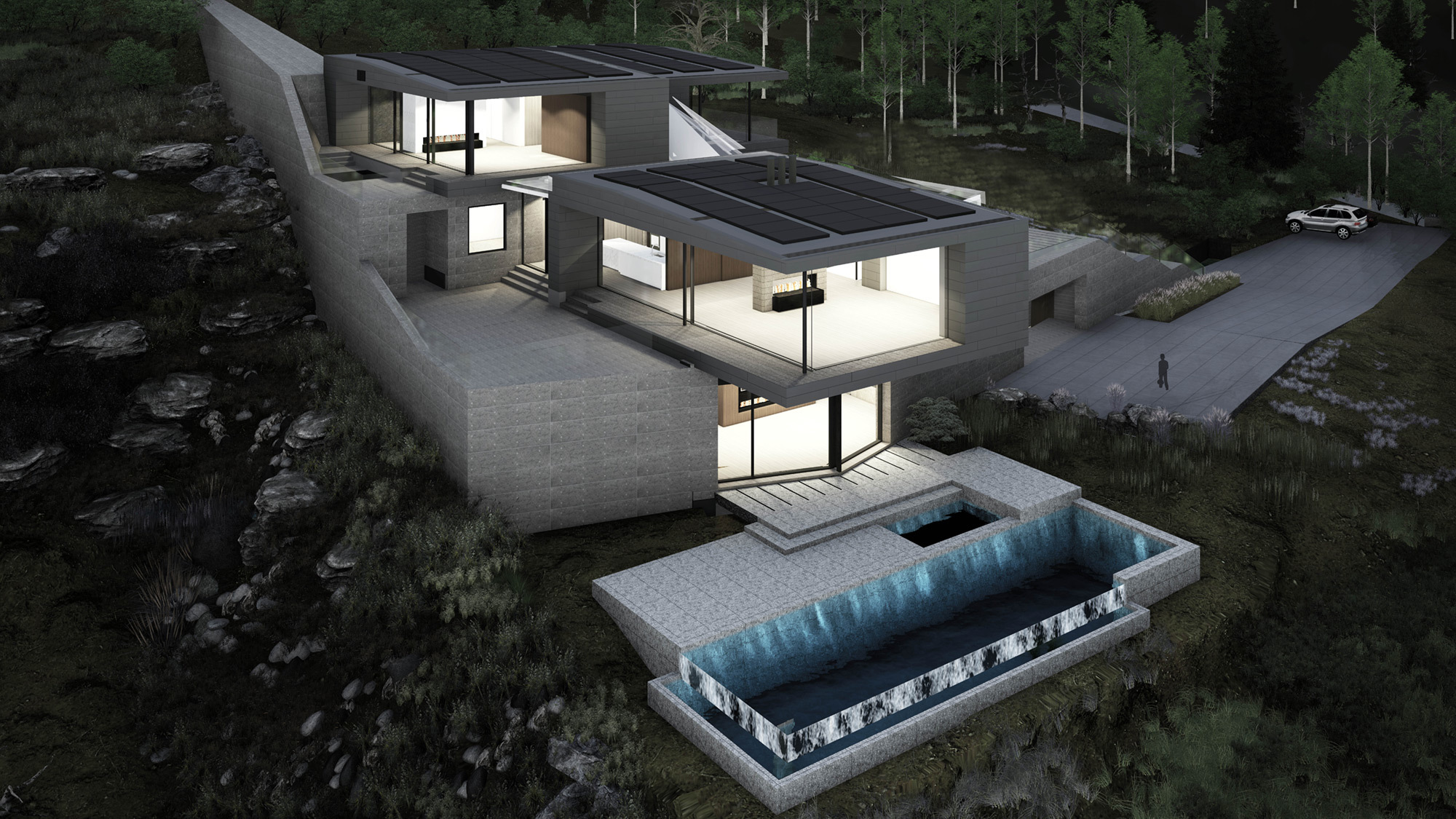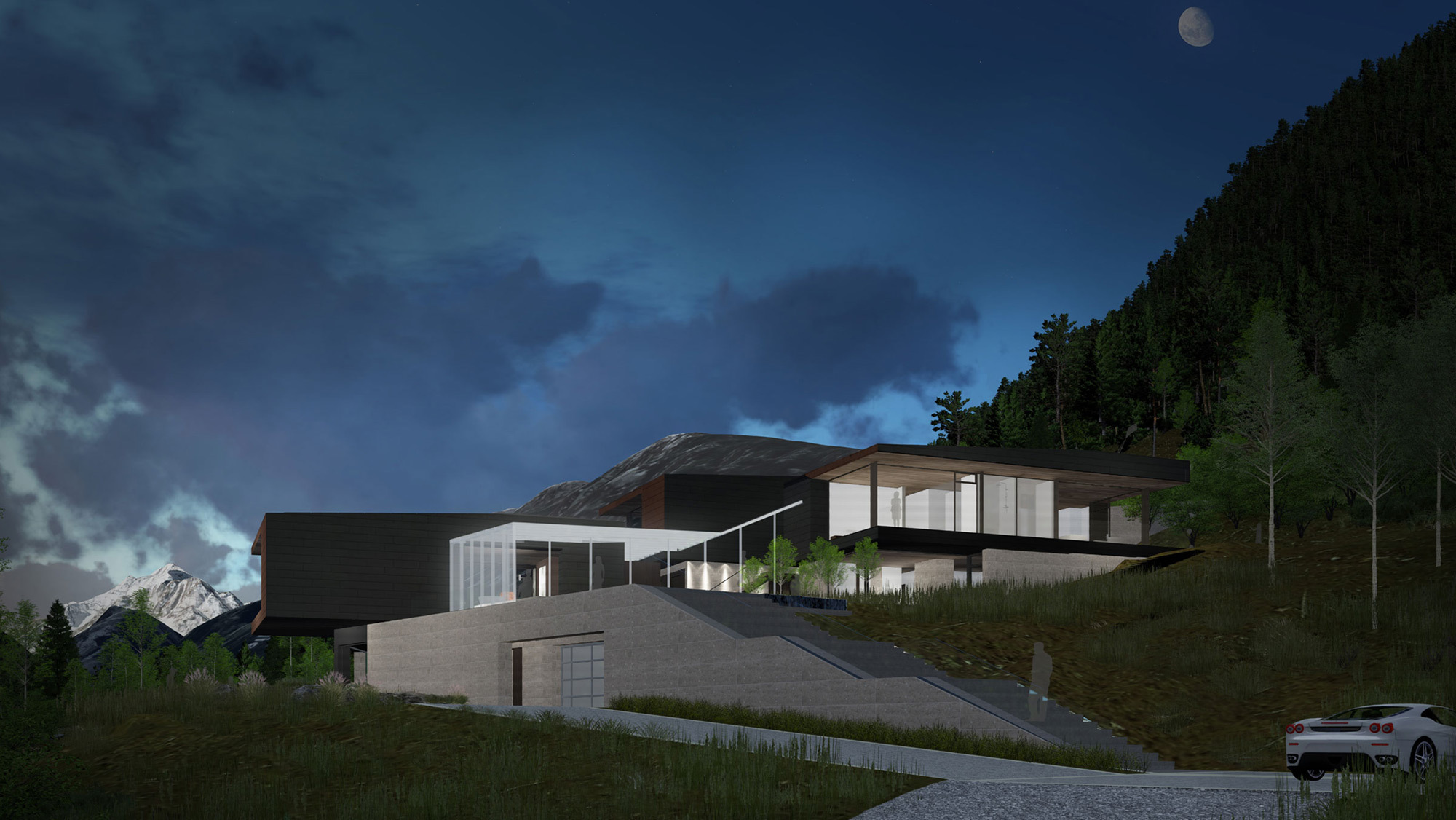 Location
Pitkin County, Colorado
Project Size
8,250 SF
35 Acres
Primary Scope
Architecture and Interior Architecture
Primary Materials
Cast in-place Concrete and Zinc
Awards
AIA Colorado | Citation Award
AIA Colorado West | Citation Award
Related Projects
Aspen, Colorado
Elk Range Overlook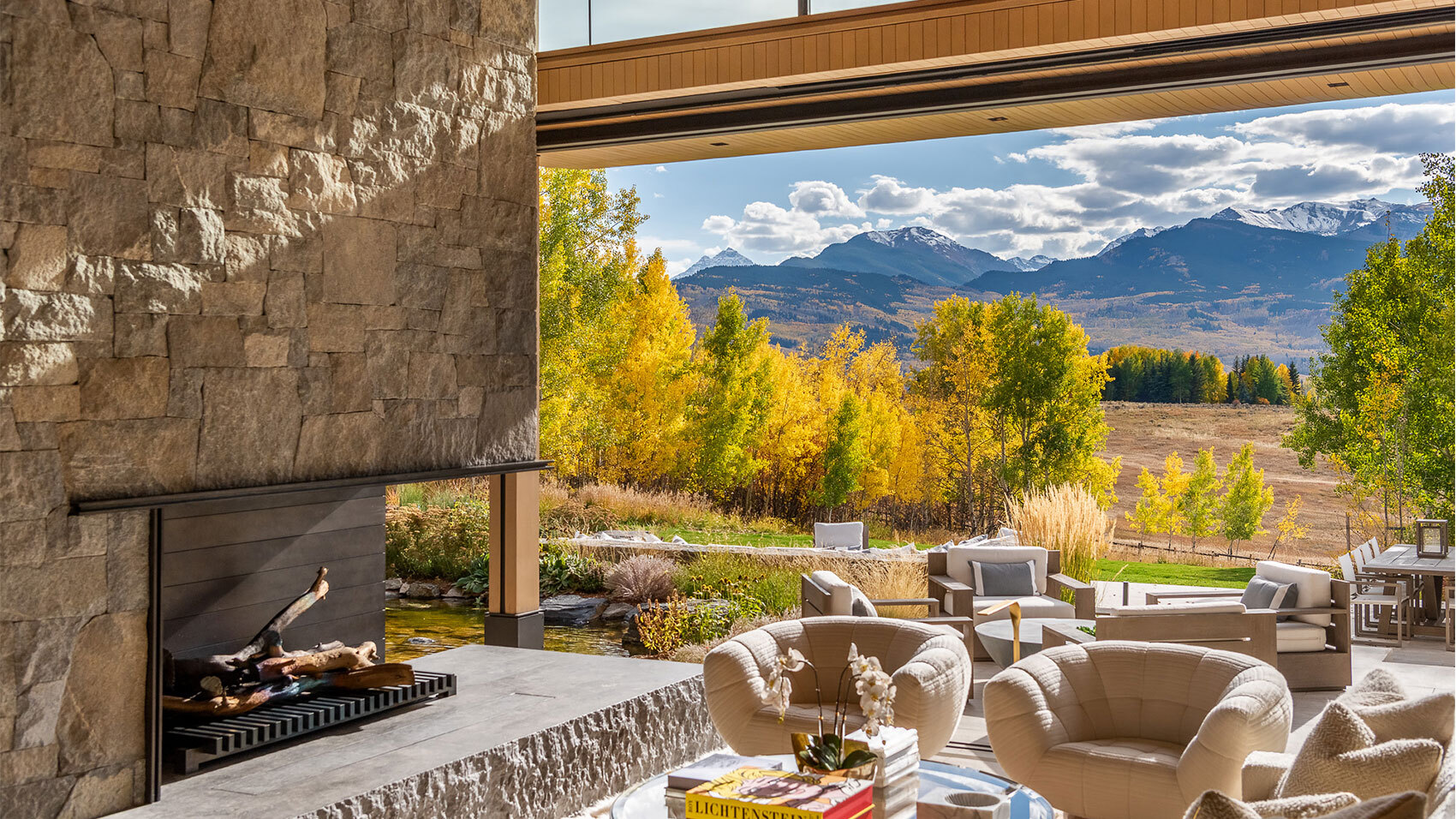 San Miguel County, Colorado
DNA Alpine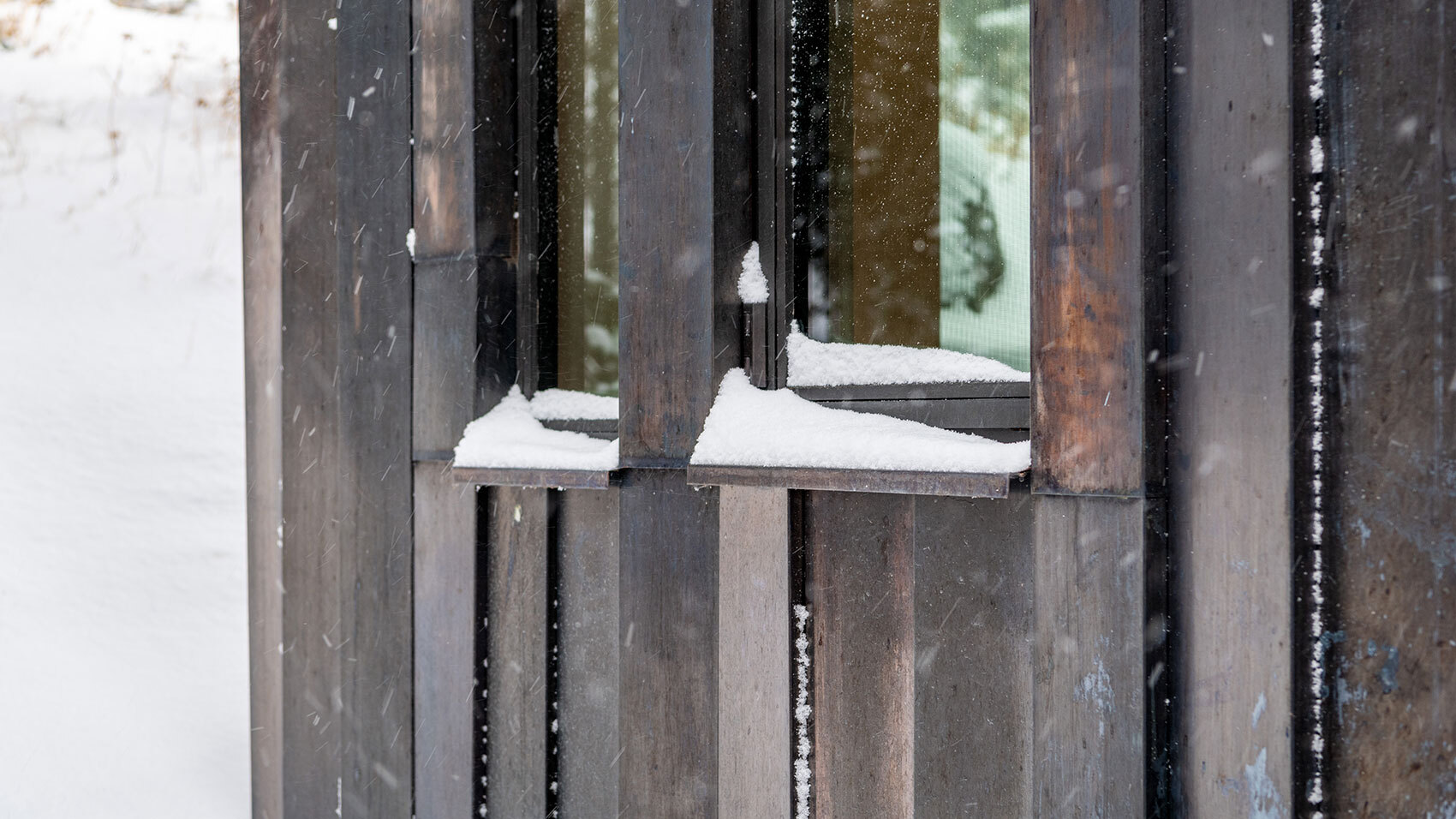 Aspen, Colorado
Wedge House