Cradled into a gently sloping site just outside of Aspen, Colorado, this highly crafted home sits amidst a grove of aspen trees on the edge of a large, open meadow with views out to the Elk Mountain Range. Clad in stone, wood, steel, and glass, the house nestles quietly within the natural surroundings, creating a rugged and durable contemporary interpretation of alpine architecture. The home provides year-round living as the primary residence for a family local to Aspen and respectfully utilizes the site's sloping topography.
Upon approach, the entry drive descends from the main road down to a natural landscaped auto court where the home appears quiet and subdued behind strong single-story stone volumes that rest below a low-slung floating pavilion roof. The stone volumes provide privacy while large glass walls in between them invite natural light into the home's communal spaces and provide visual connections with the surrounding landscape. As the property slopes down toward a large meadow, the house opens to soaring roofs. Expansive glass walls create indoor-outdoor living environments and provide views to the distant mountains and the Roaring Fork Valley.
Within the main living space, there are ample living and dining areas, a built-out bar, a steel-clad fireplace set within a massive stone element, and floor-to-ceiling glass doors that seamlessly pocket away to provide seamless indoor/outdoor spaces. Throughout the property, an interconnected network of water features provides visible and audible tranquility while separating private and common outdoor areas. Water elements trickle down toward a custom swimming pool with a horizontal water feature and outdoor seating areas. Furthering the connection to the natural surroundings, a custom spa is set within a tall native aspen grove and is accessed from the lower level via pavers placed within the horizontal water feature.
Project Size
8,250 SF
3.081 Acres
Primary Scope
Architecture, Interior Architecture, and Interior Finishes
Primary Materials
Stone, Wood, and Glass
Related Projects
Eagle County, Colorado
Bridge House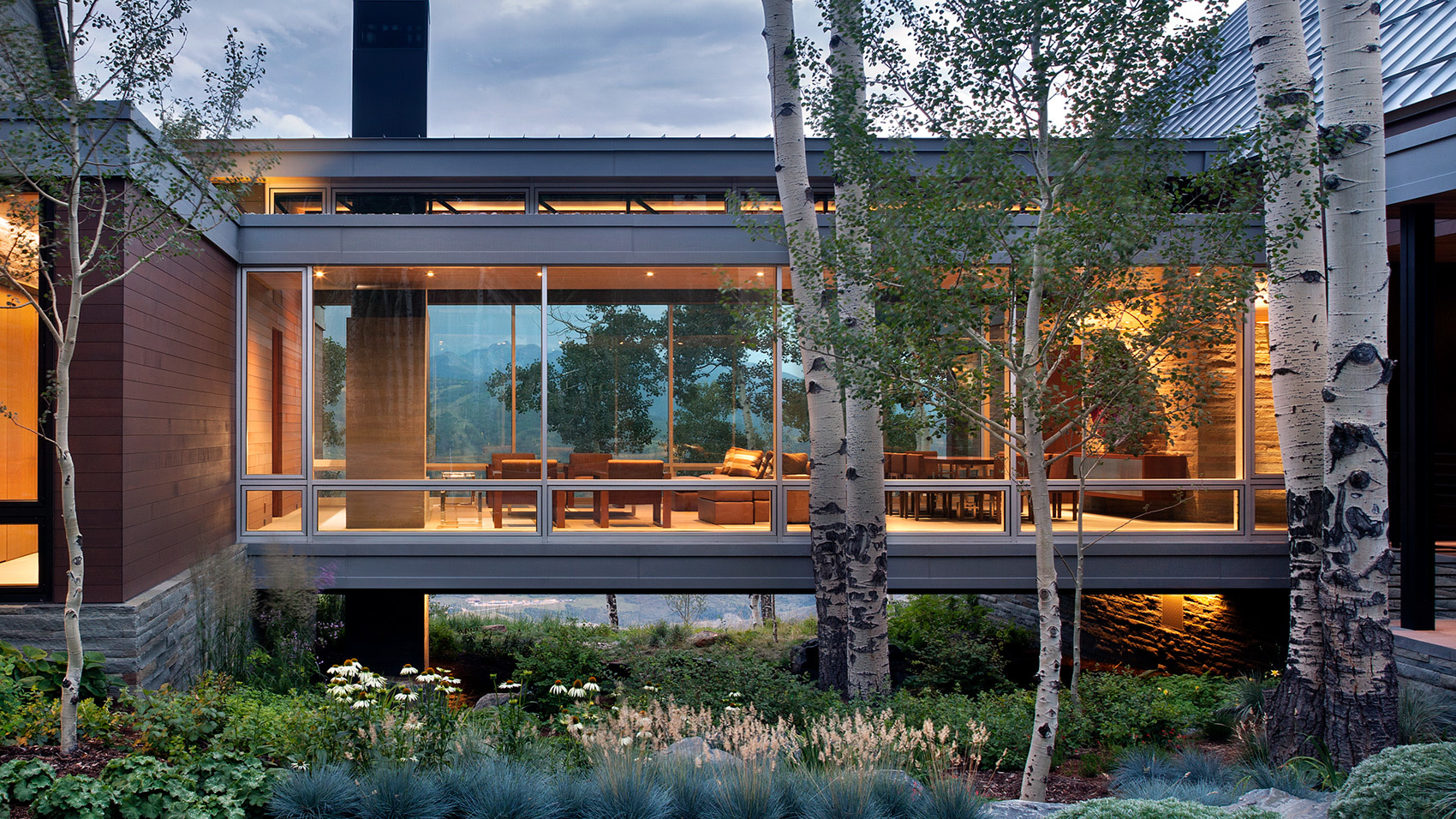 San Miguel County, Colorado
DNA Alpine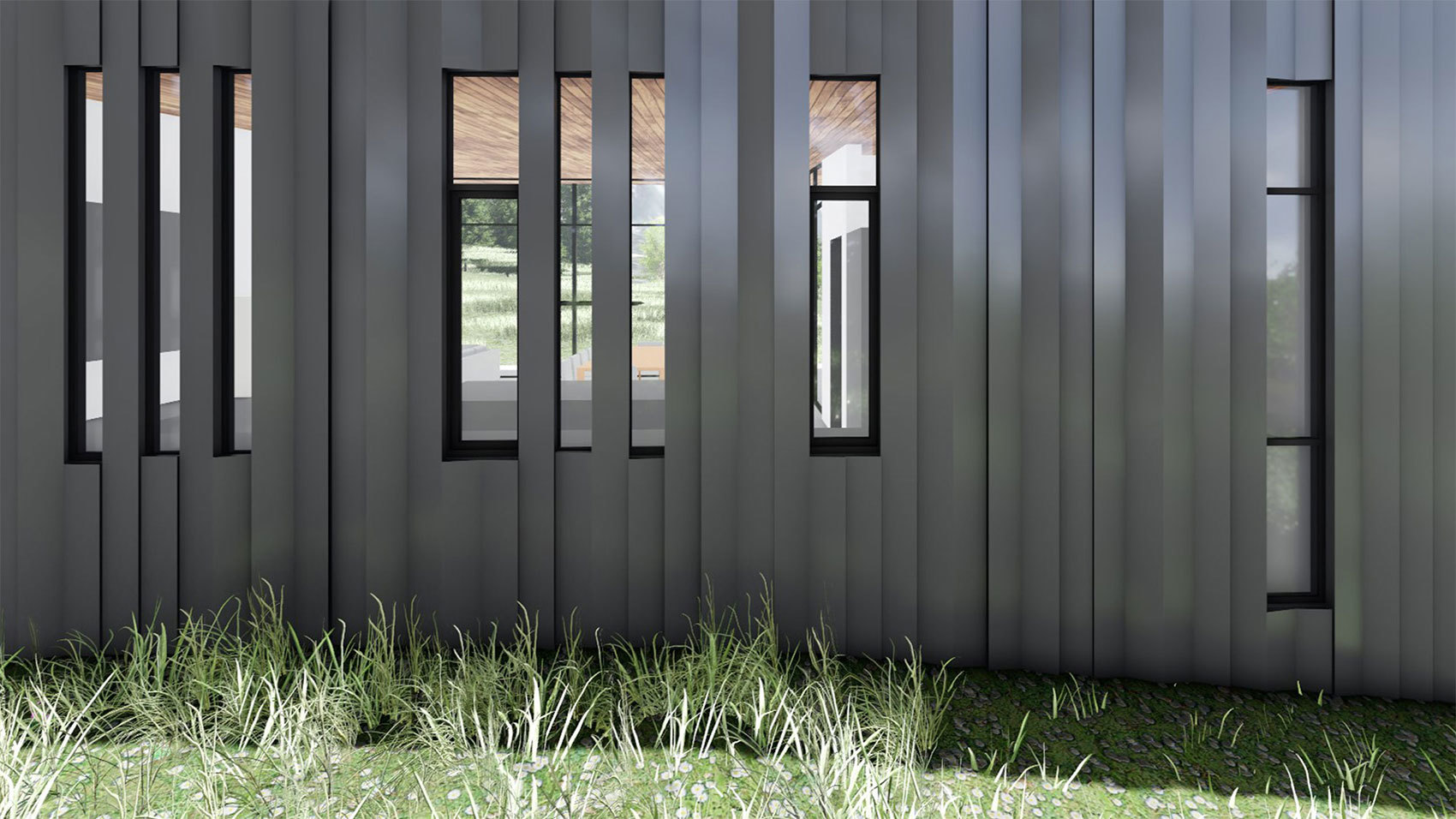 Pitkin County, Colorado
Gammel Damm