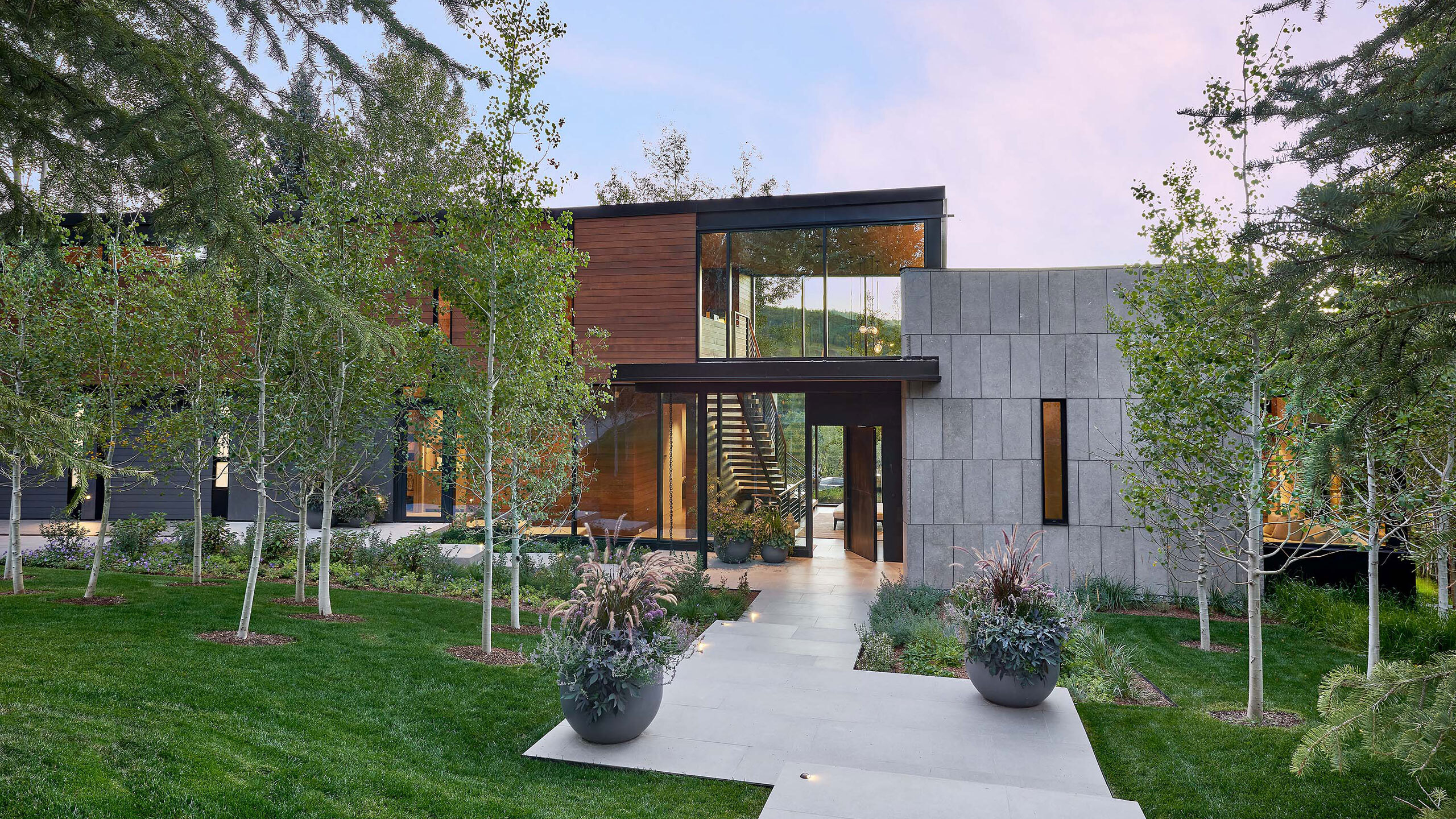 Located in a quiet neighborhood within the city of Aspen, this single-family residence sits on a sloping site overlooking the Maroon Creek Valley. The homeowners, a couple with a professional footprint in the contemporary art world, wanted a place where they could retreat amidst nature and exhibit elements from their personal art collection.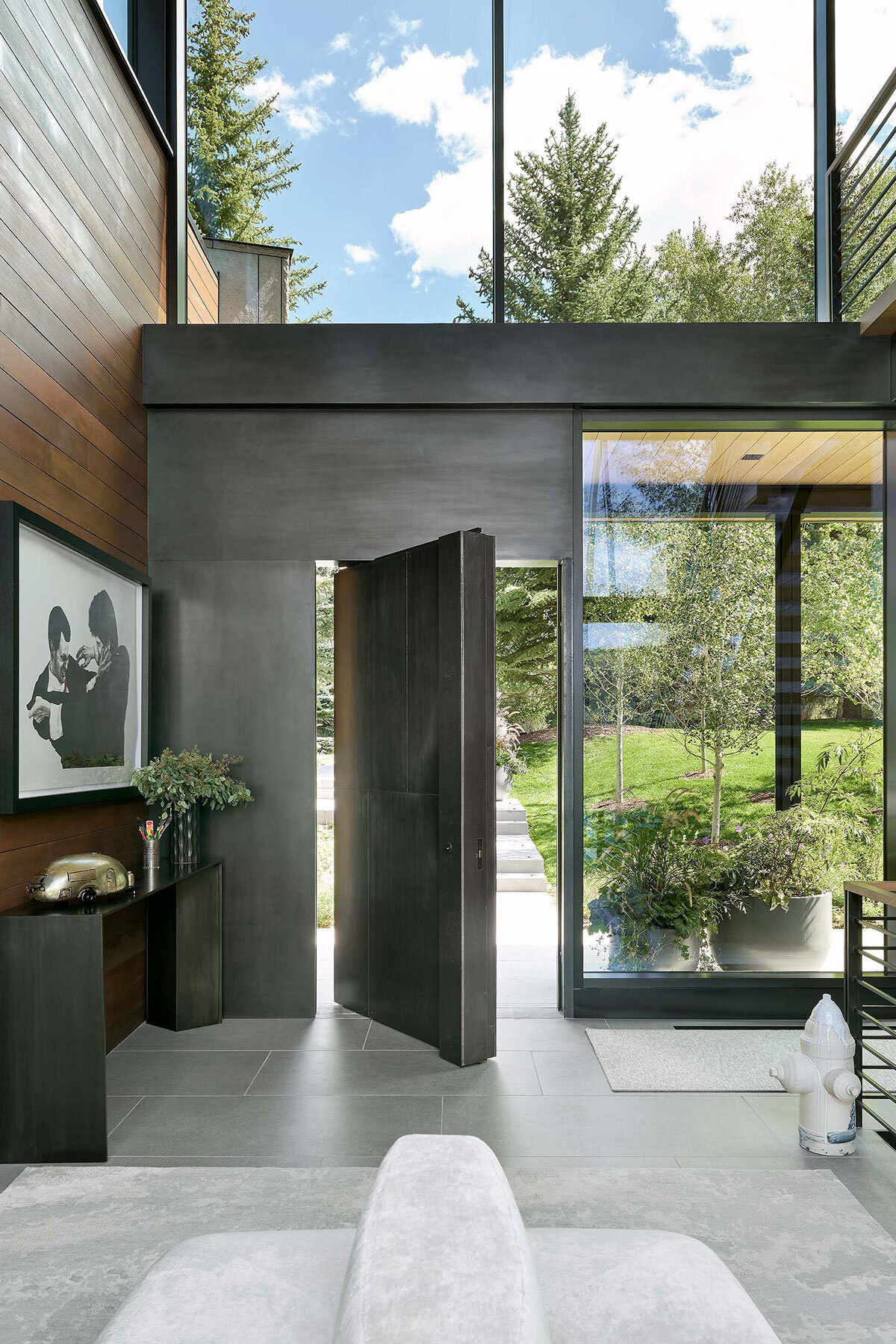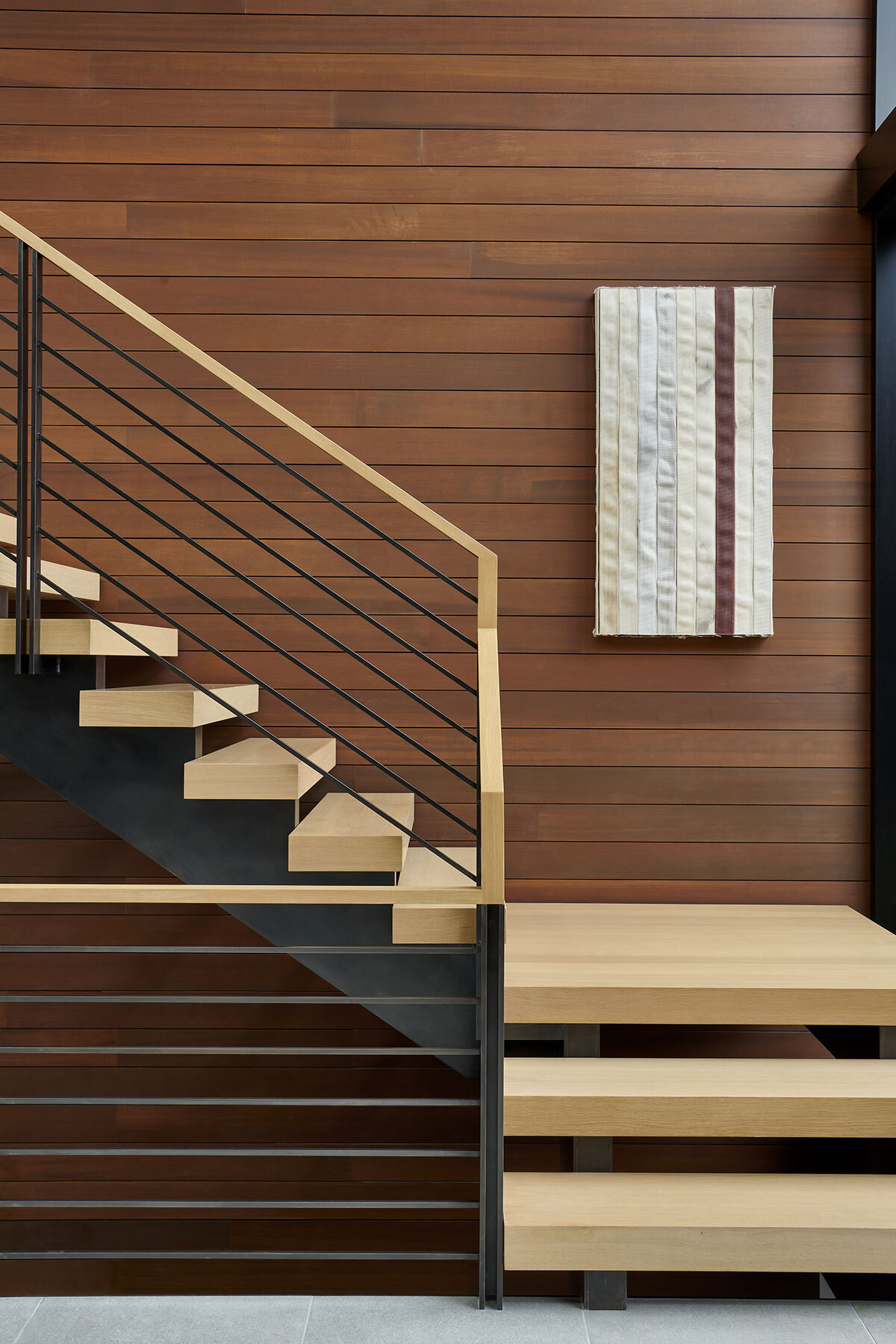 Positioned between the neighborhood and the valley, the design of the house addresses both conditions. It establishes a strong connection to the surrounding landscape in the rear while providing privacy within the context of a residential neighborhood at the front. At the front, where the house faces the neighborhood, stone walls provide a sense of privacy. Along the rear yard, where the views are sweeping, floor-to-ceiling glass walls create a sense of connectedness between the house and the landscape.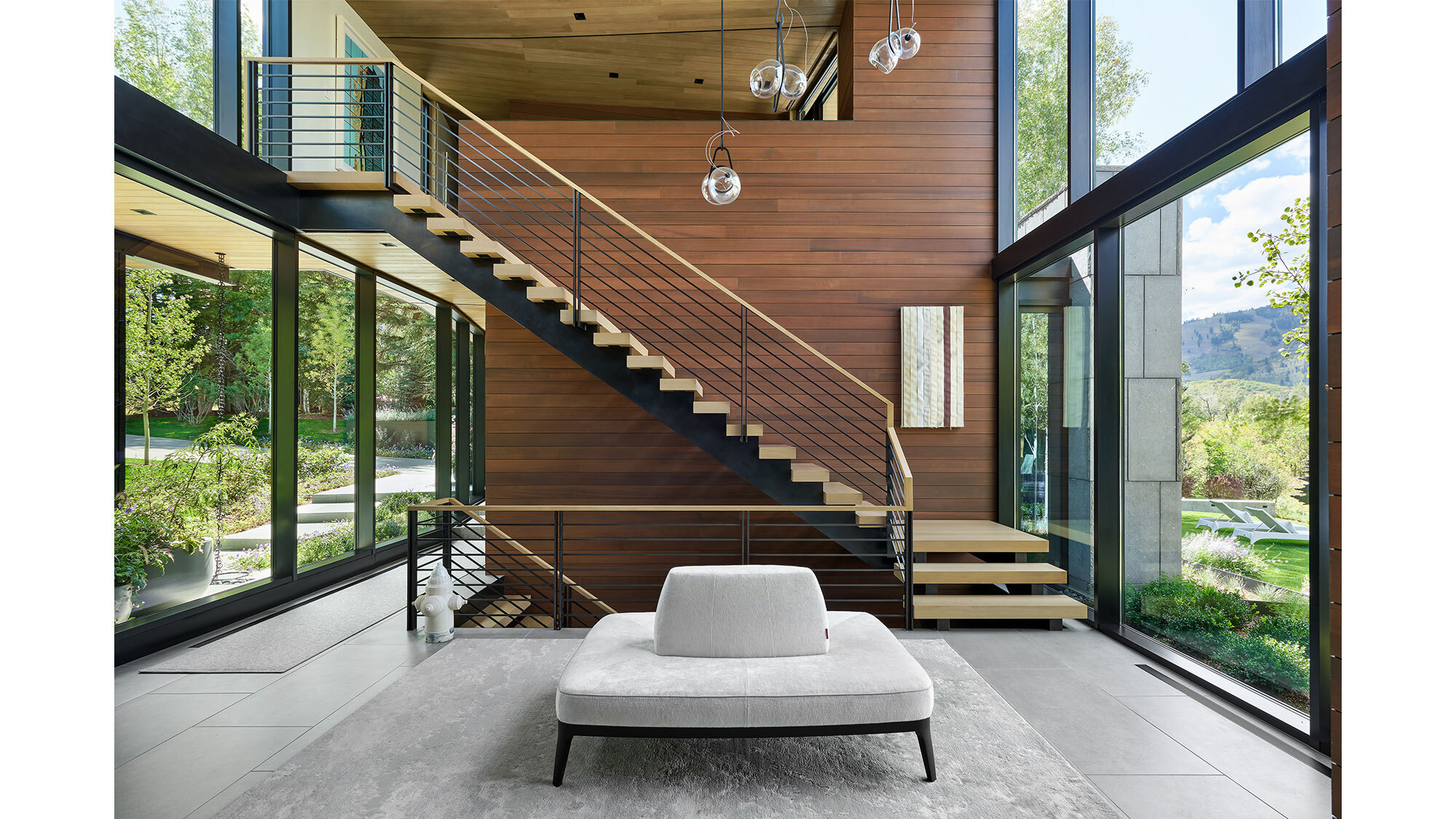 It was imperative to establish a single, cohesive level at grade. To achieve this on a sloped site, we devised a boldly topographical solution, regrading the property and embedding the house into its site. This approach lowered its street front profile while creating continuity from front to back. An L-shaped plan maximizes privacy while providing our clients with a range of views.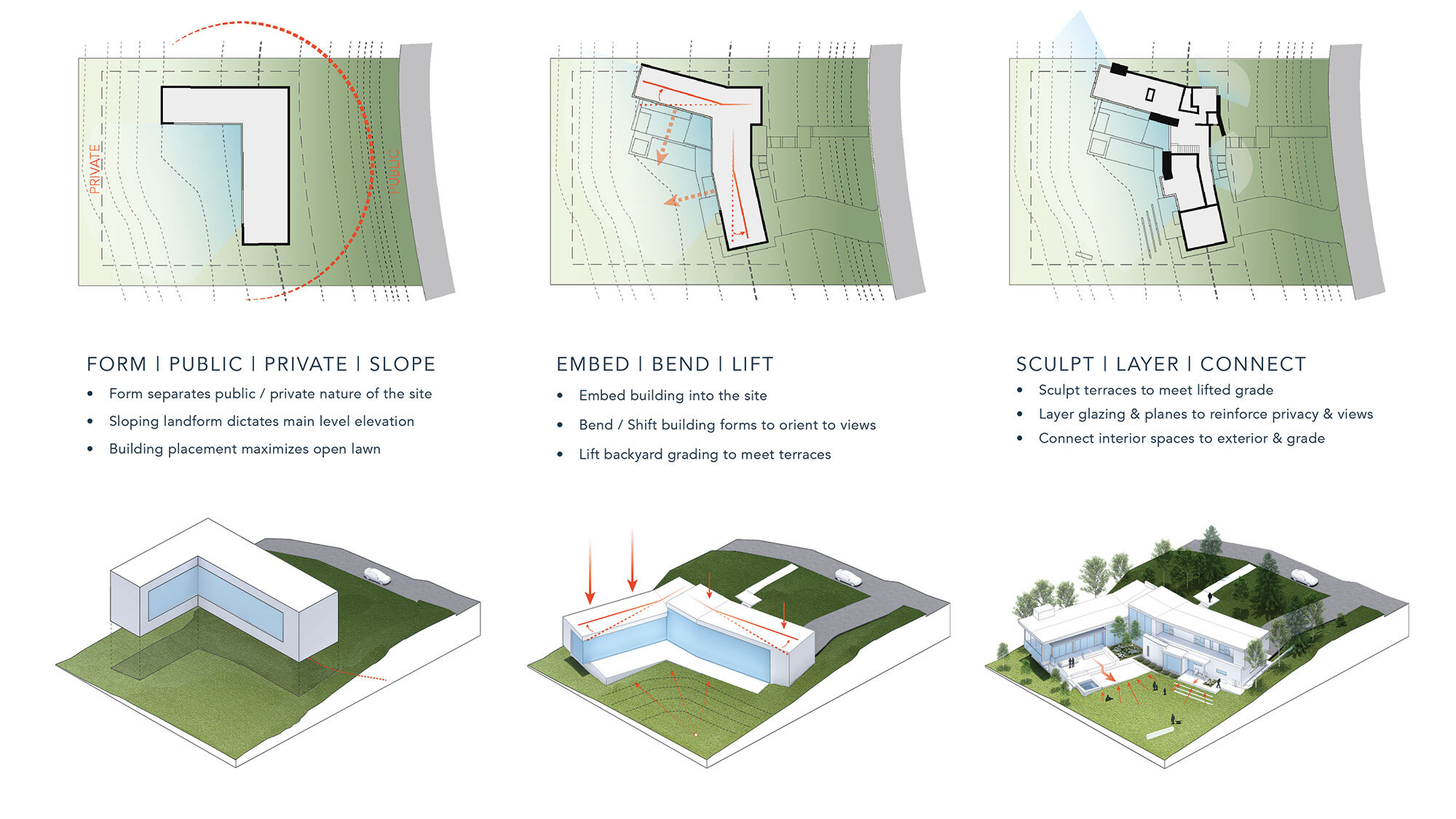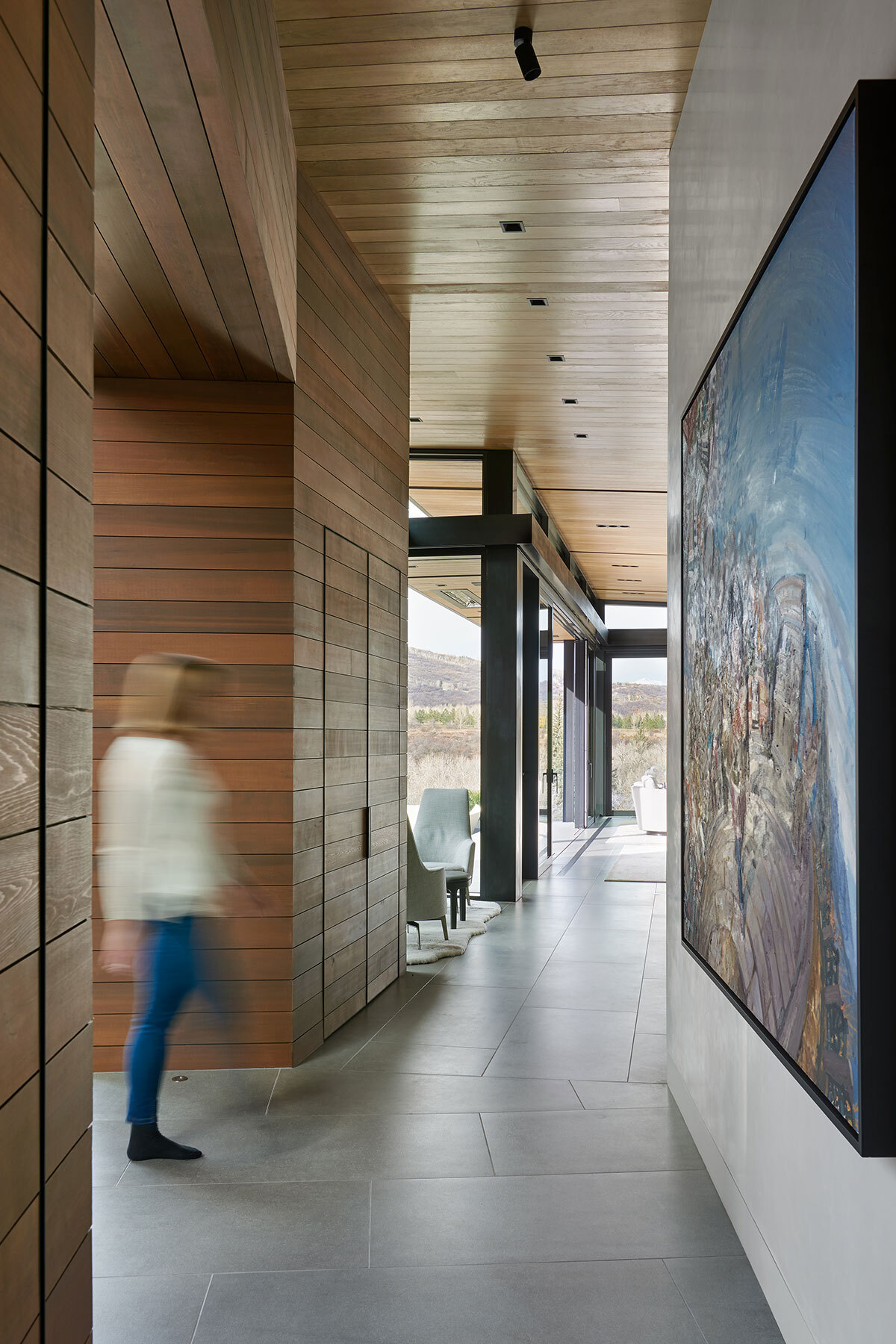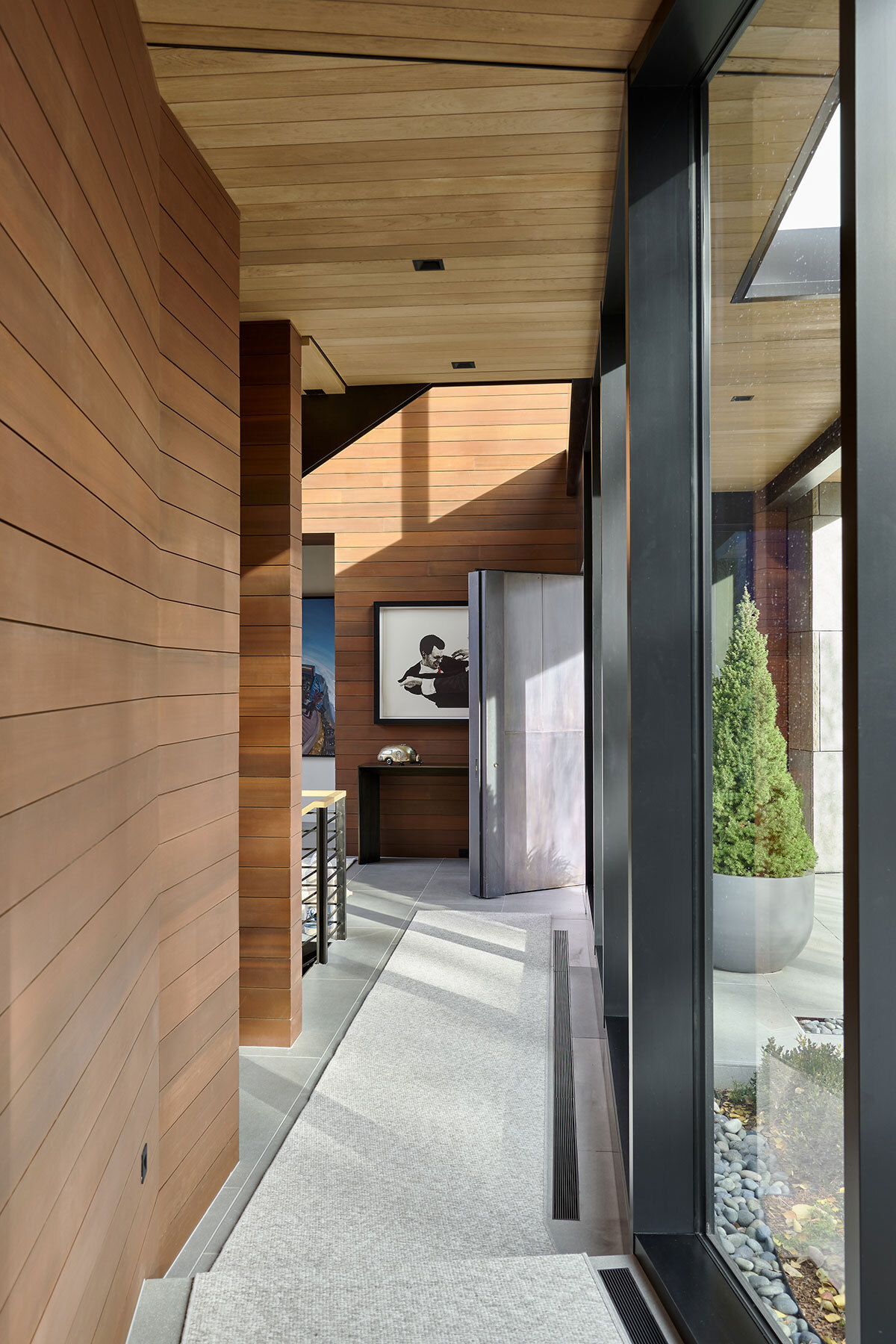 The house is designed with features amenable to effortless entertaining. On the ground level, shared spaces such as the kitchen, dining room, and living room all connect to the rear yard, allowing for seamless indoor-outdoor living. A steel-and-wood staircase, positioned near the entry space, creates a network of sightlines across different levels and brings daylight into a lower-level recreation room.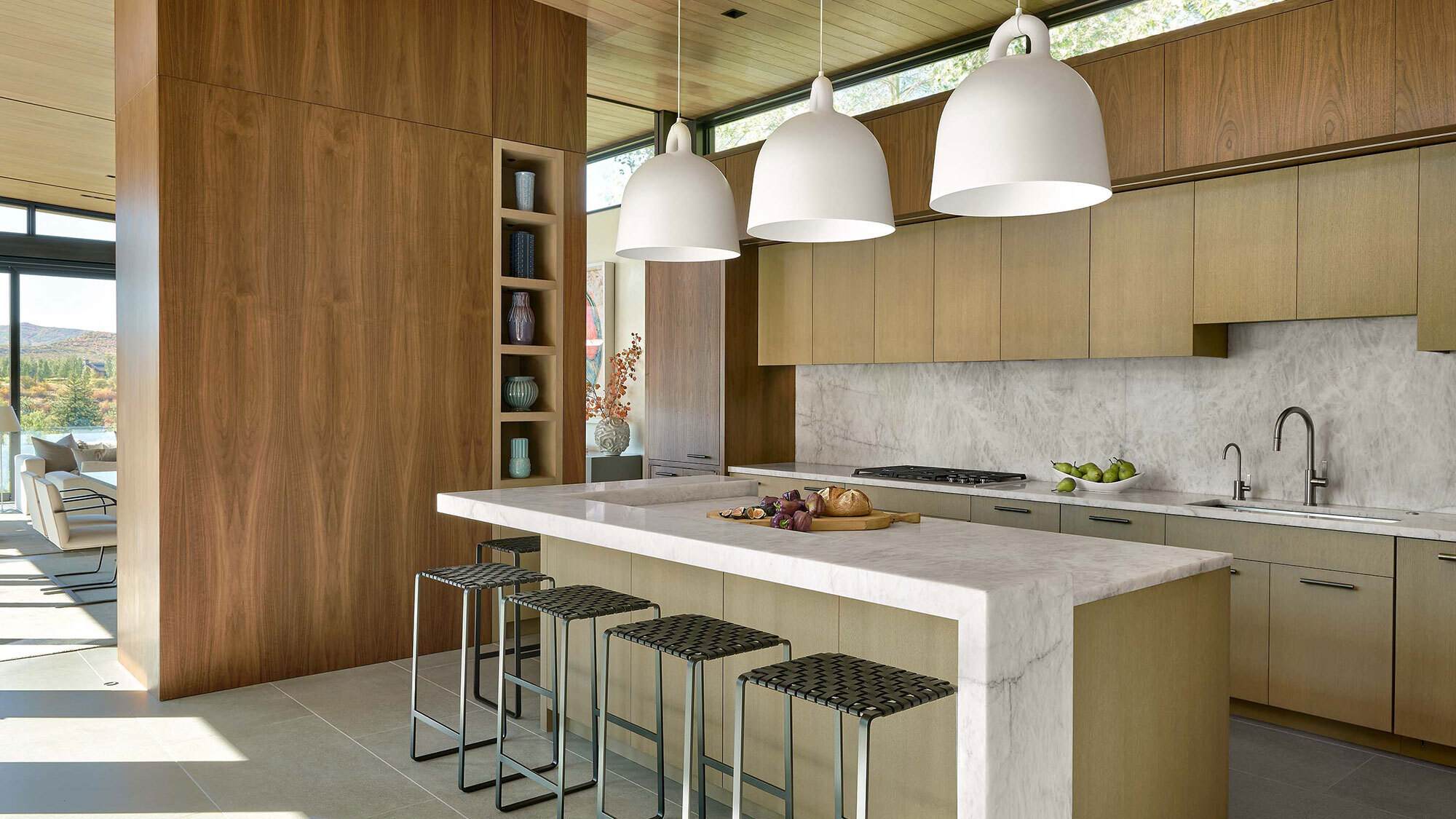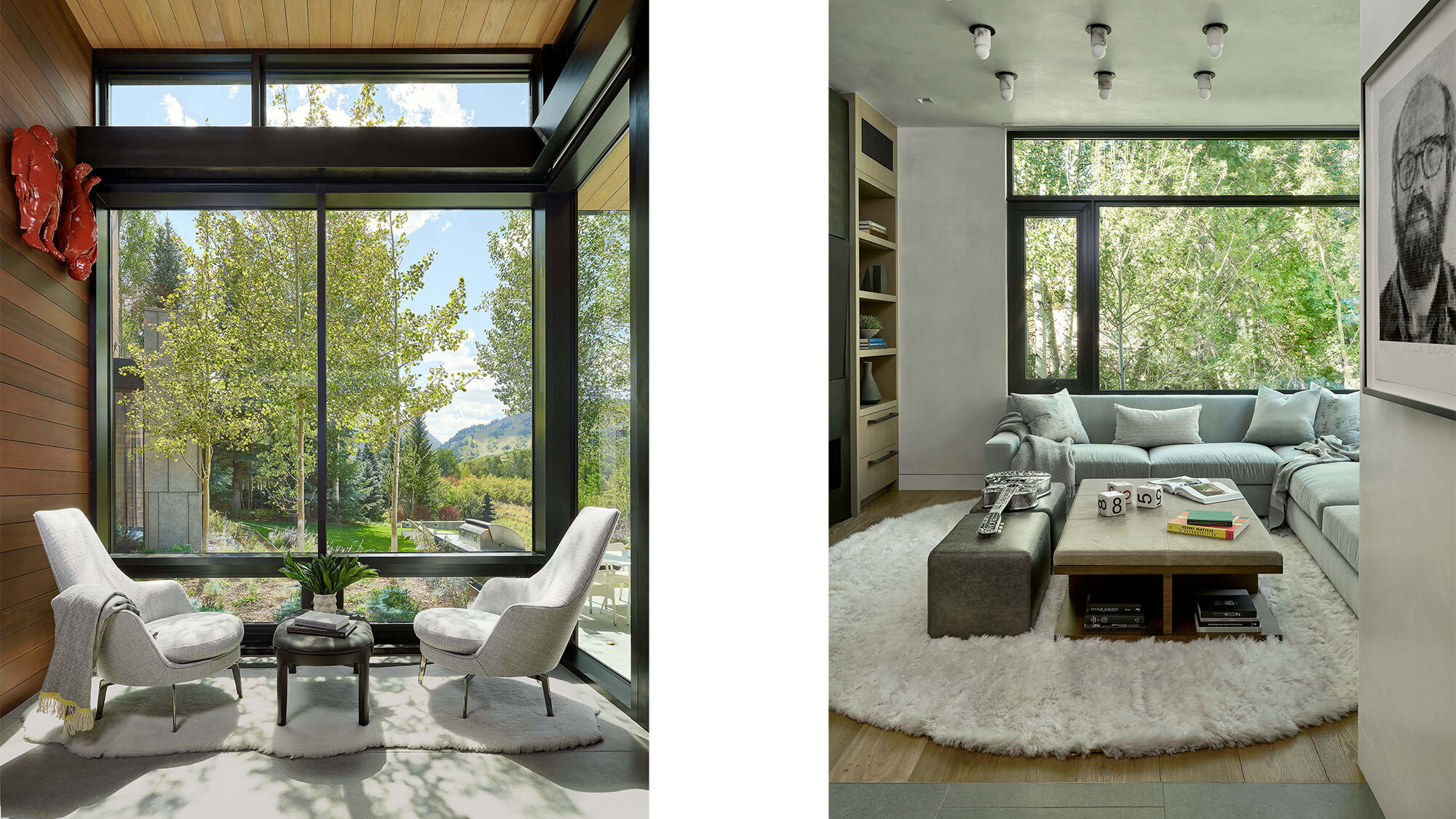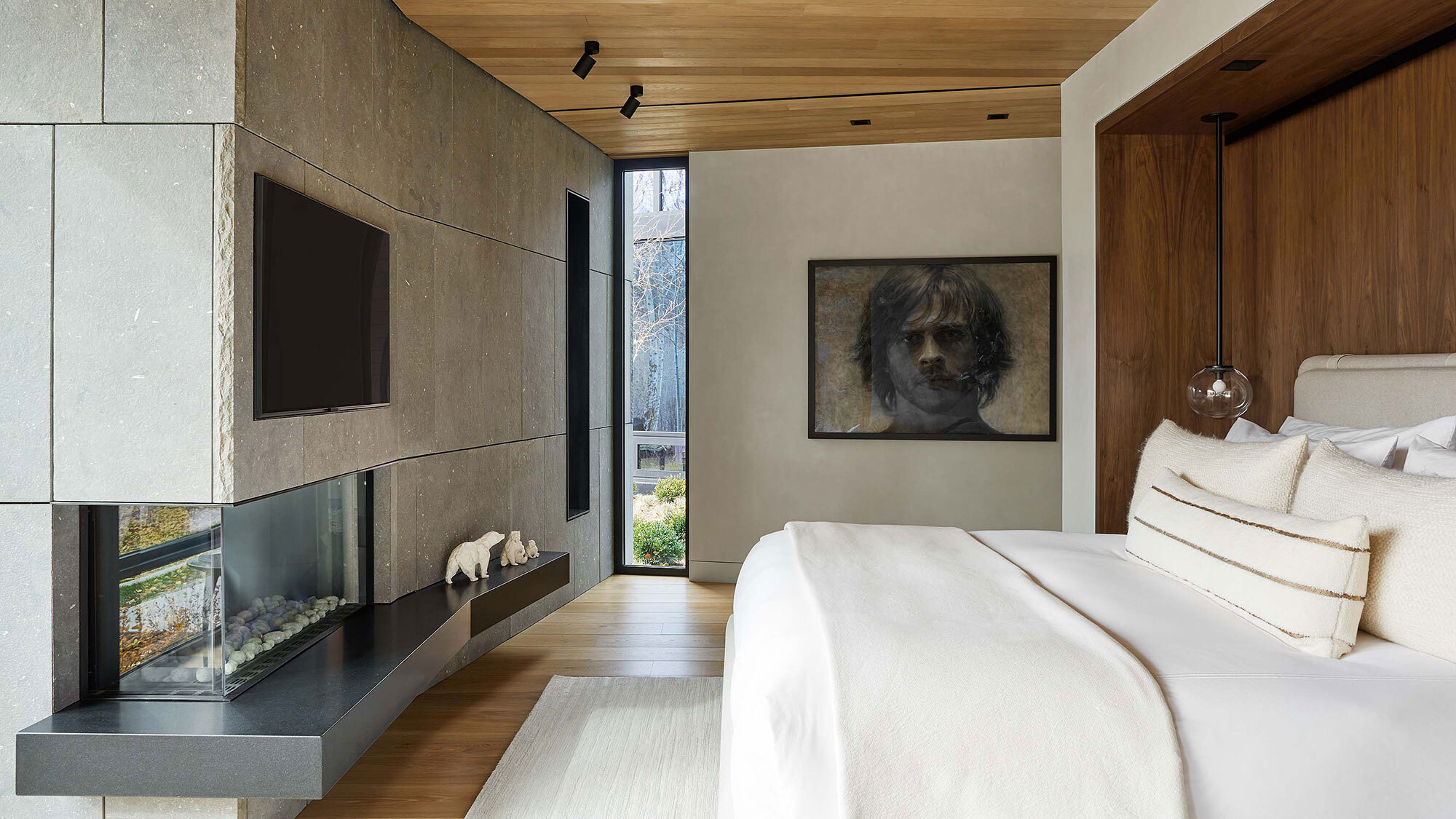 The building forms and subtle angular bends are compositionally connected by a carefully selected and strong material palette. These materials were chosen to strike a perfect balance between the clients' sophisticated taste and the natural mountain setting.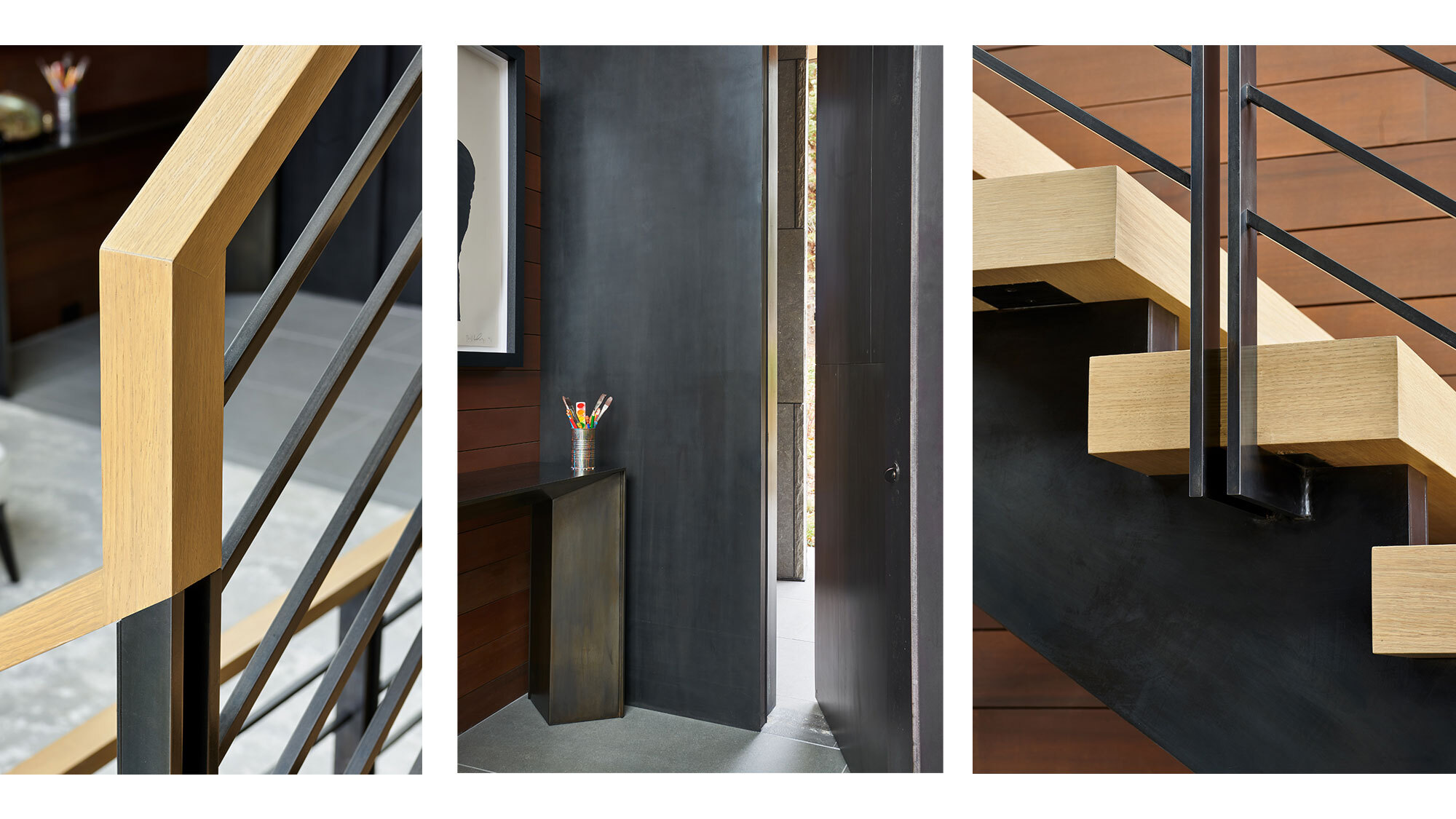 Inside, a warm and inviting atmosphere is created through the use of a natural material palette. The combination of dark wood and split-faced stone adds texture and tactility, enhancing the overall aesthetic of the interior space. The interiors were conceived to support both connectedness and a private retreat.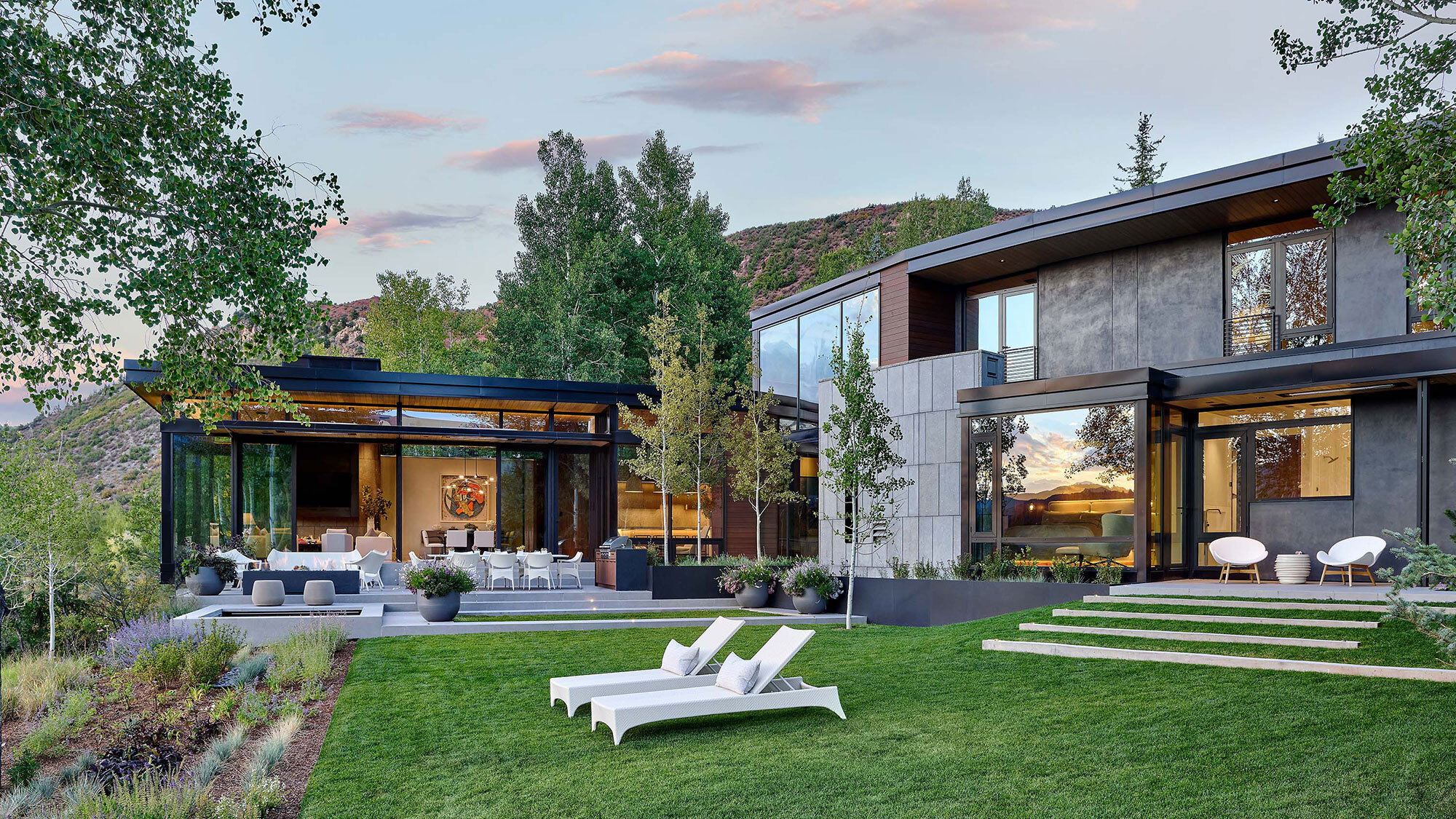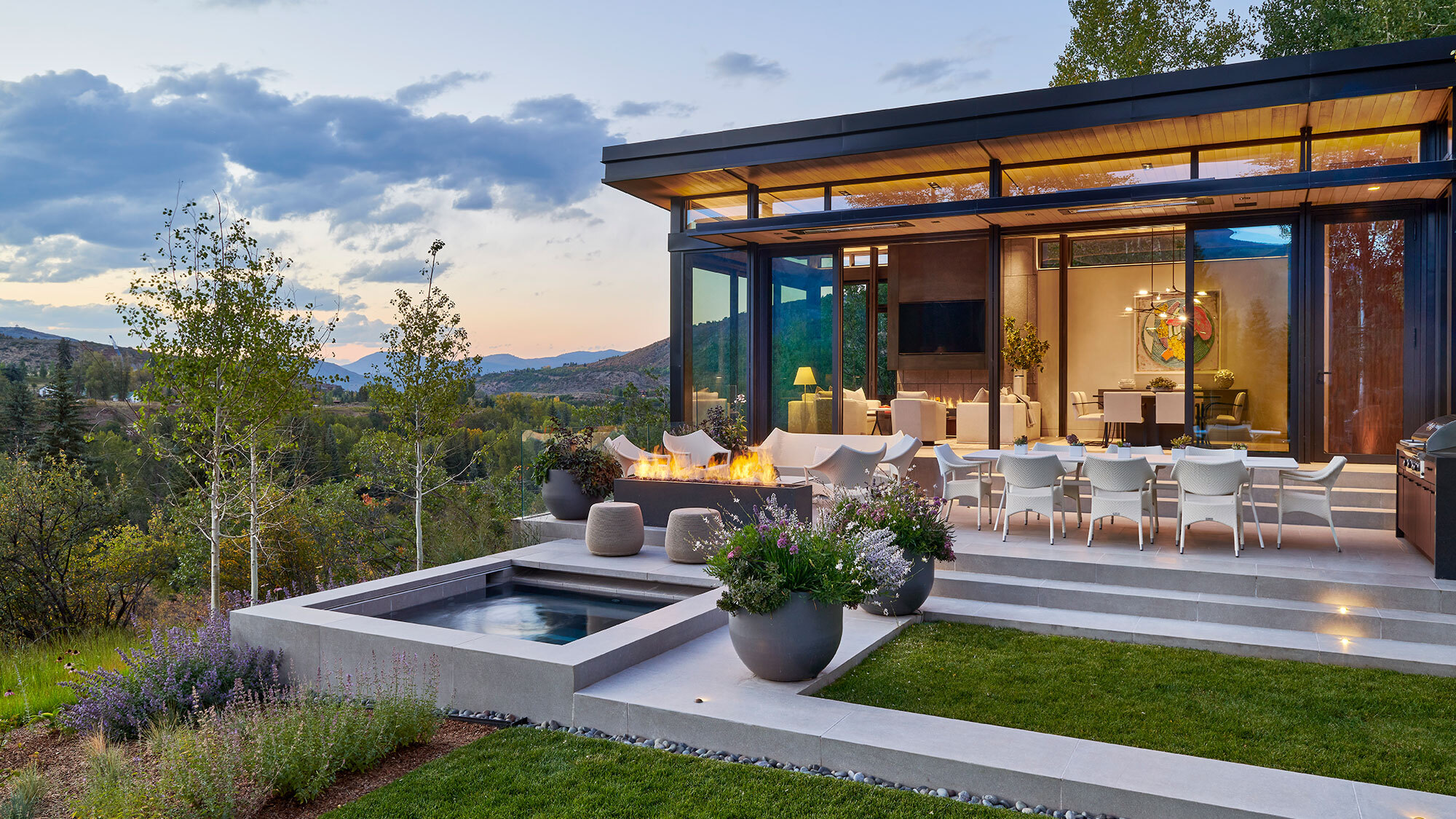 Project Size
6,073 SF
0.34 Acres

Primary Scope
Architecture, Interior Architecture, and Interior Finishes
Interior Furnishings & Fixtures by Karen White Interior Design
Primary Materials
Tuxedo Grey Limestone, Cedar Siding, Steel
Related Projects
Aspen, Colorado
Elk Range Overlook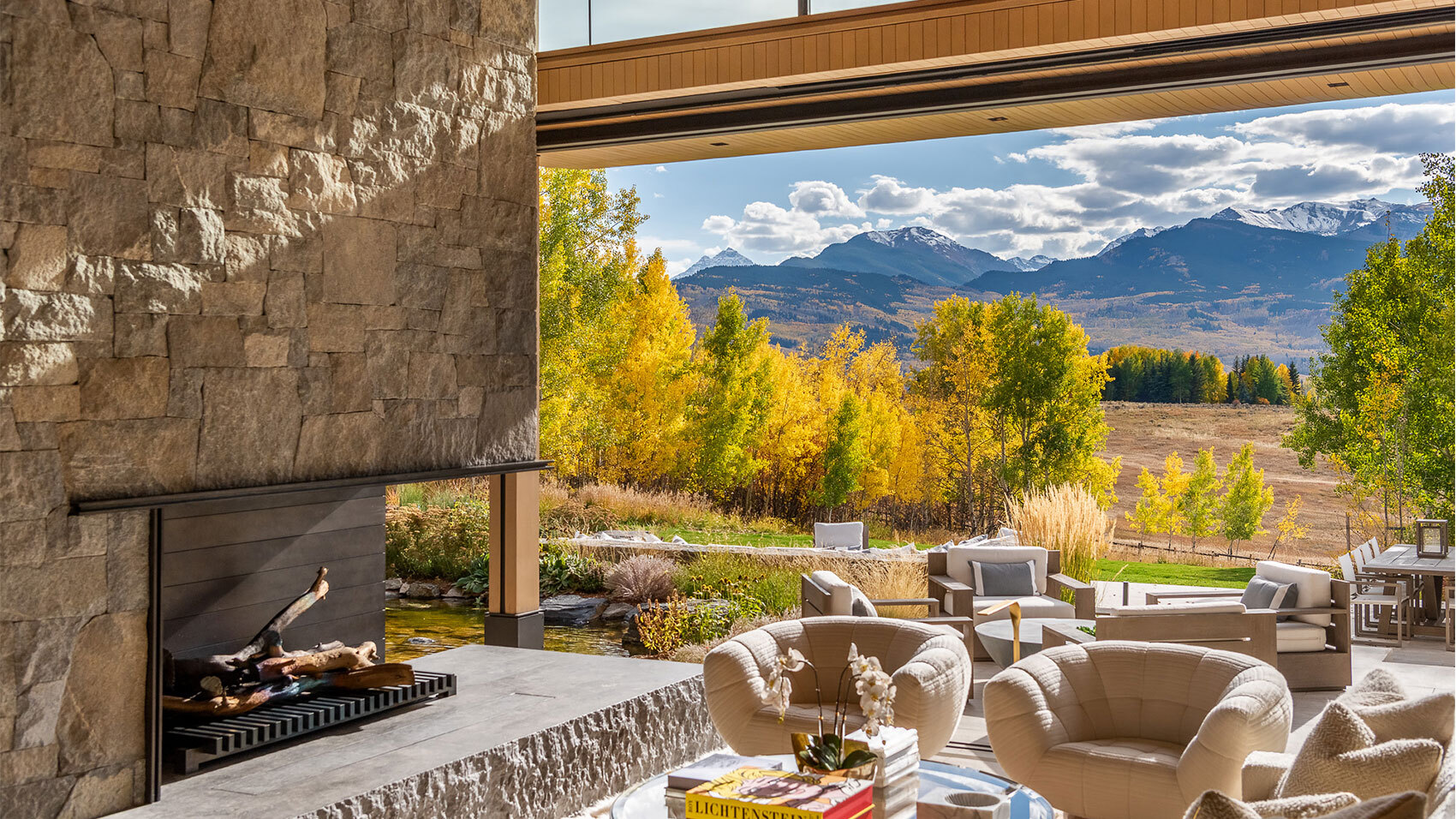 Pitkin County, Colorado
Gammel Damm