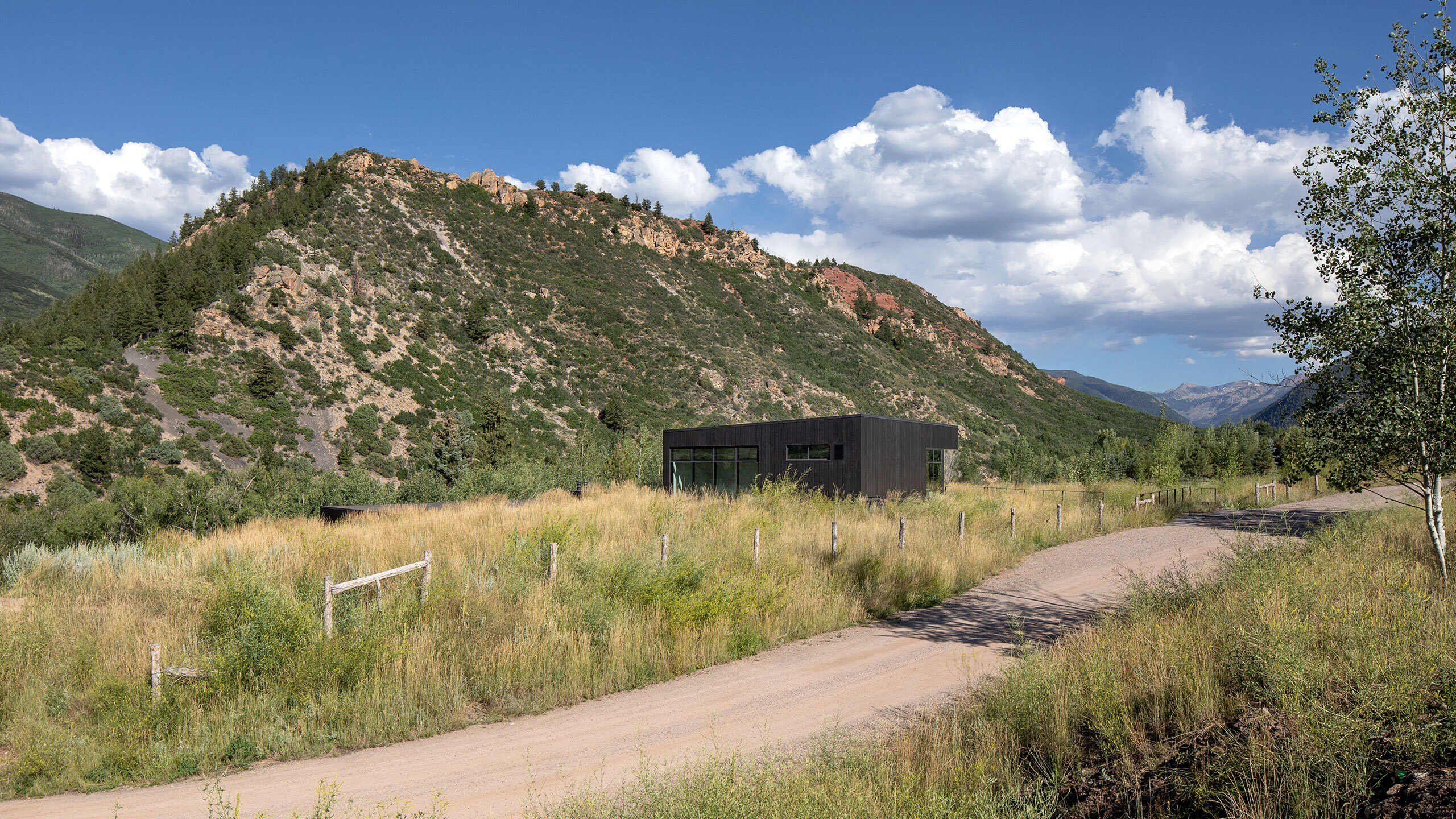 Nestled into a meadow perched above the confluence of two rivers, Meadow House seeks to minimize its visual impact on the natural landscape by becoming an extension of the site, rather than asserting itself upon it.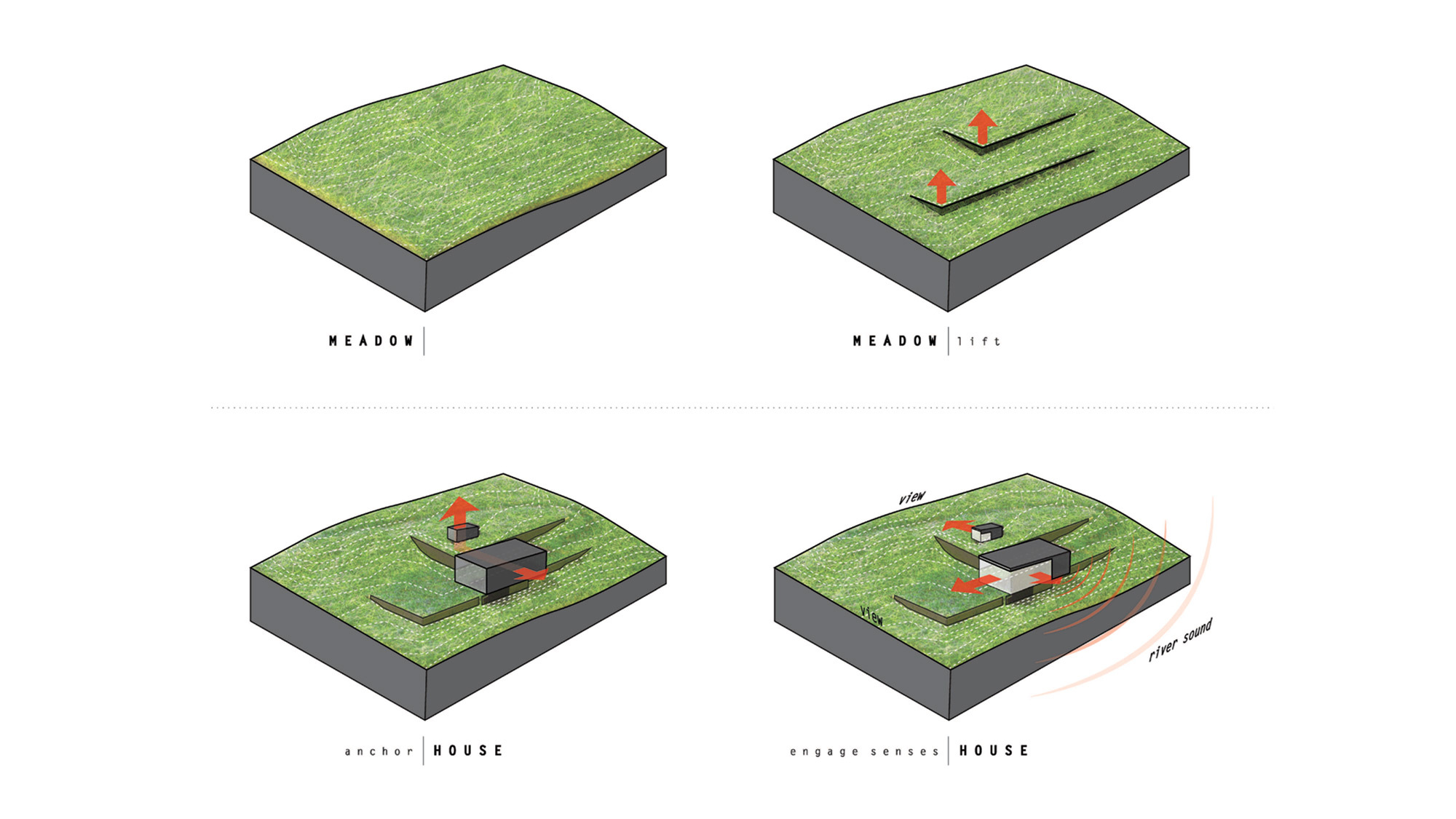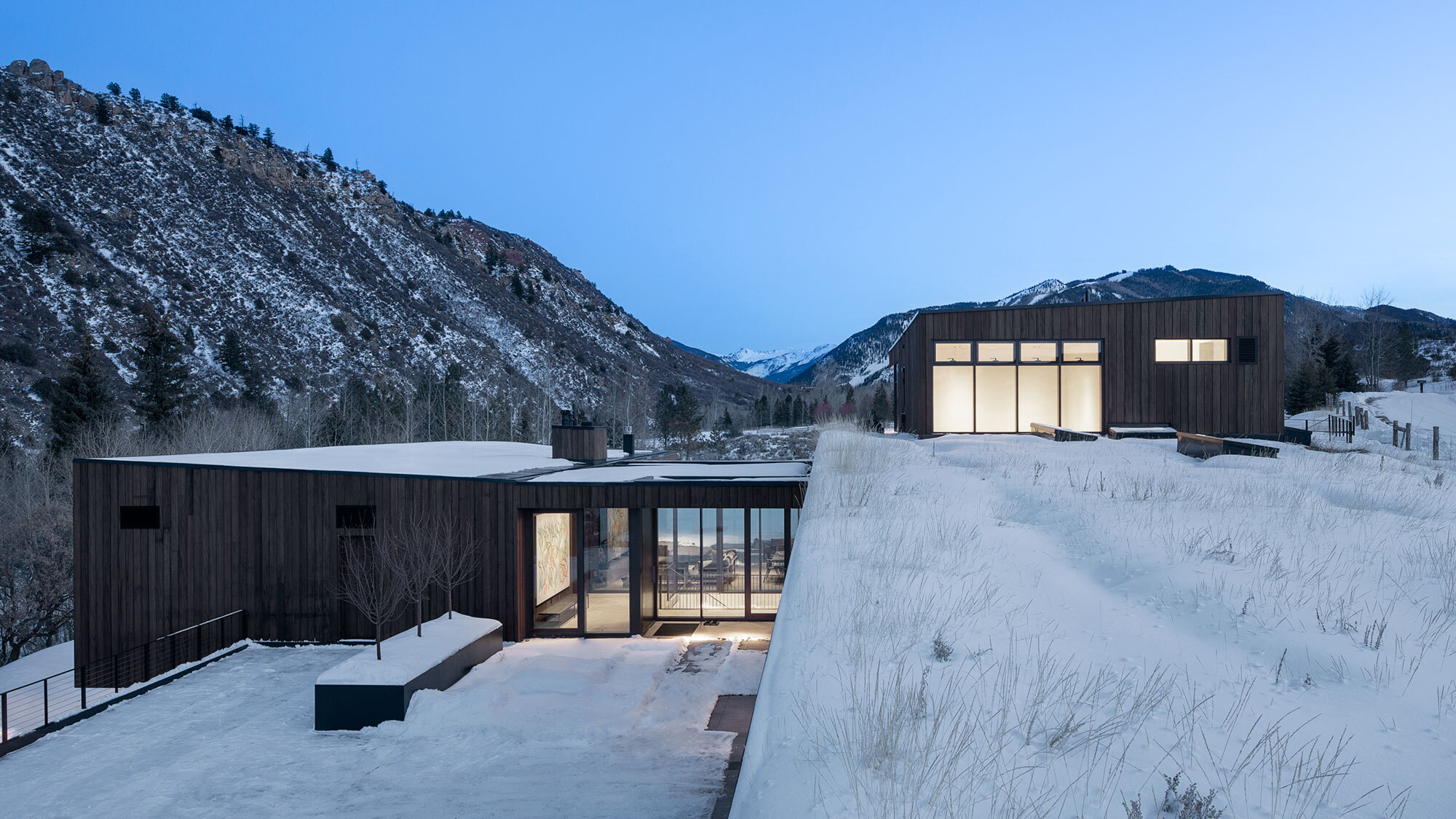 The careful siting of Meadow House takes advantage of the sectional character of the sloped terrain, opening unexpectedly downward upon entry. A large part of the program is inserted under the meadow and captures the tranquil sound of a river below. This downward movement lessens the visual impact typical of more traditional residential architecture in the West and crafts a modern interpretation of the natural landscape in which it resides.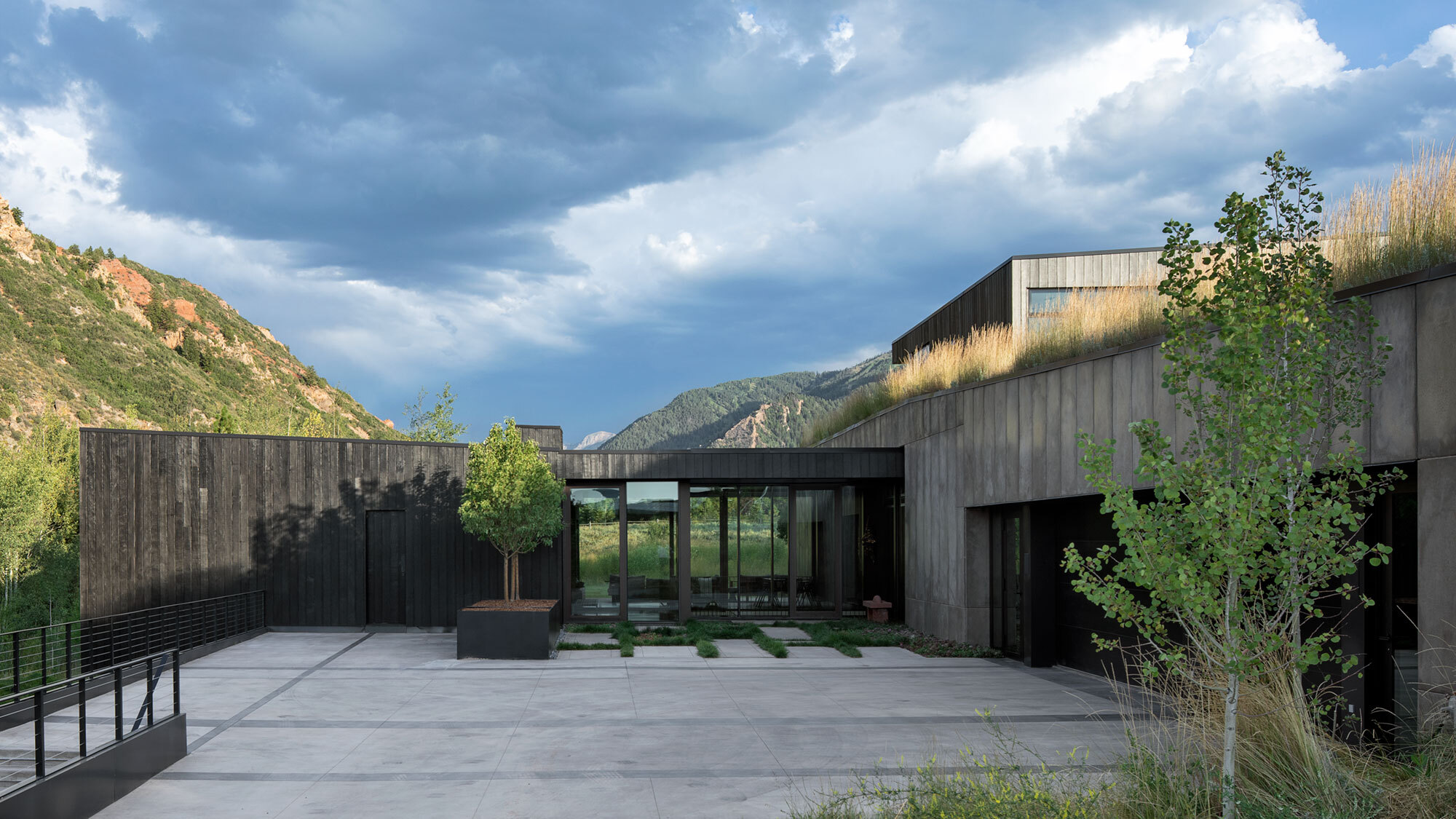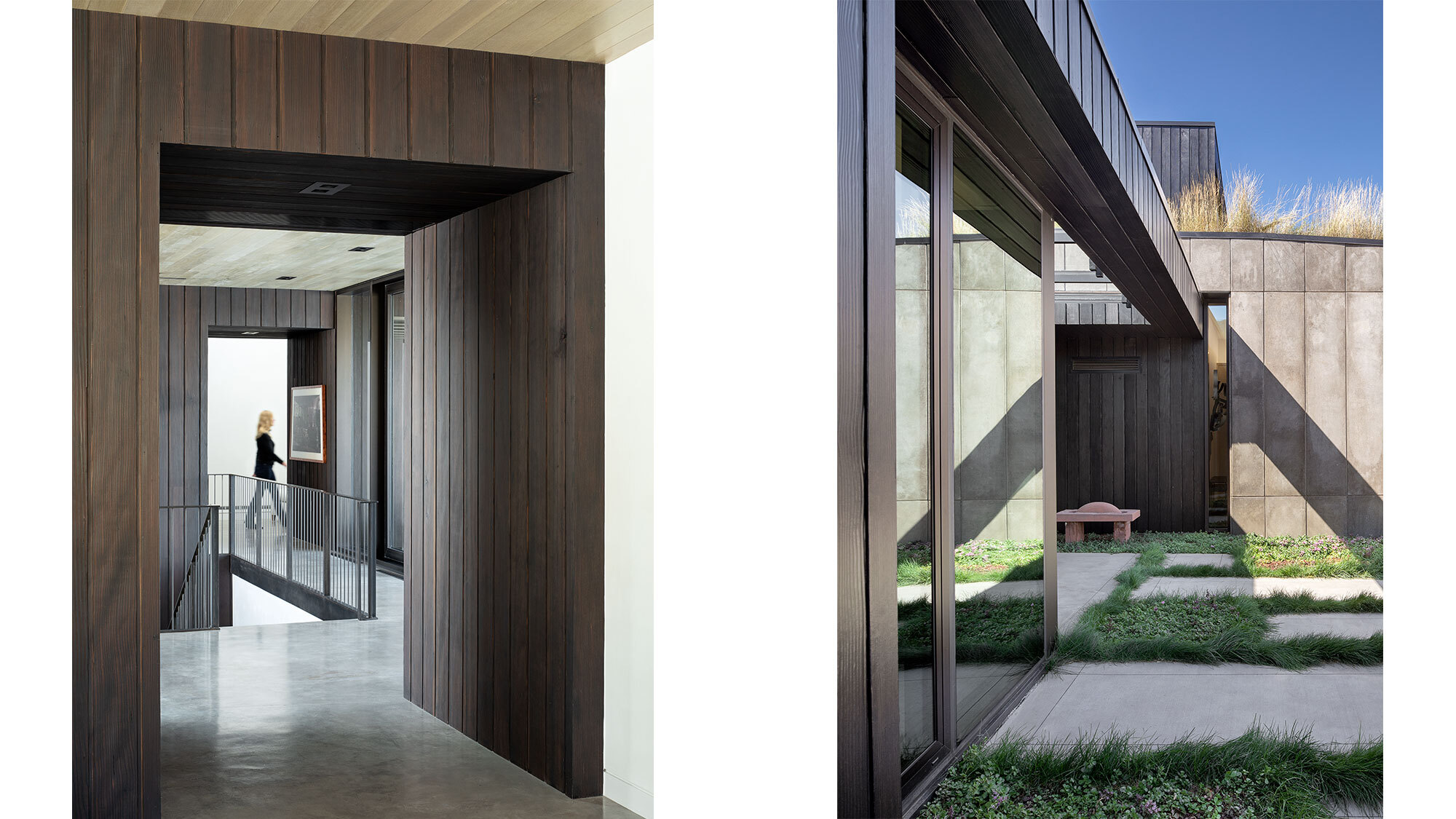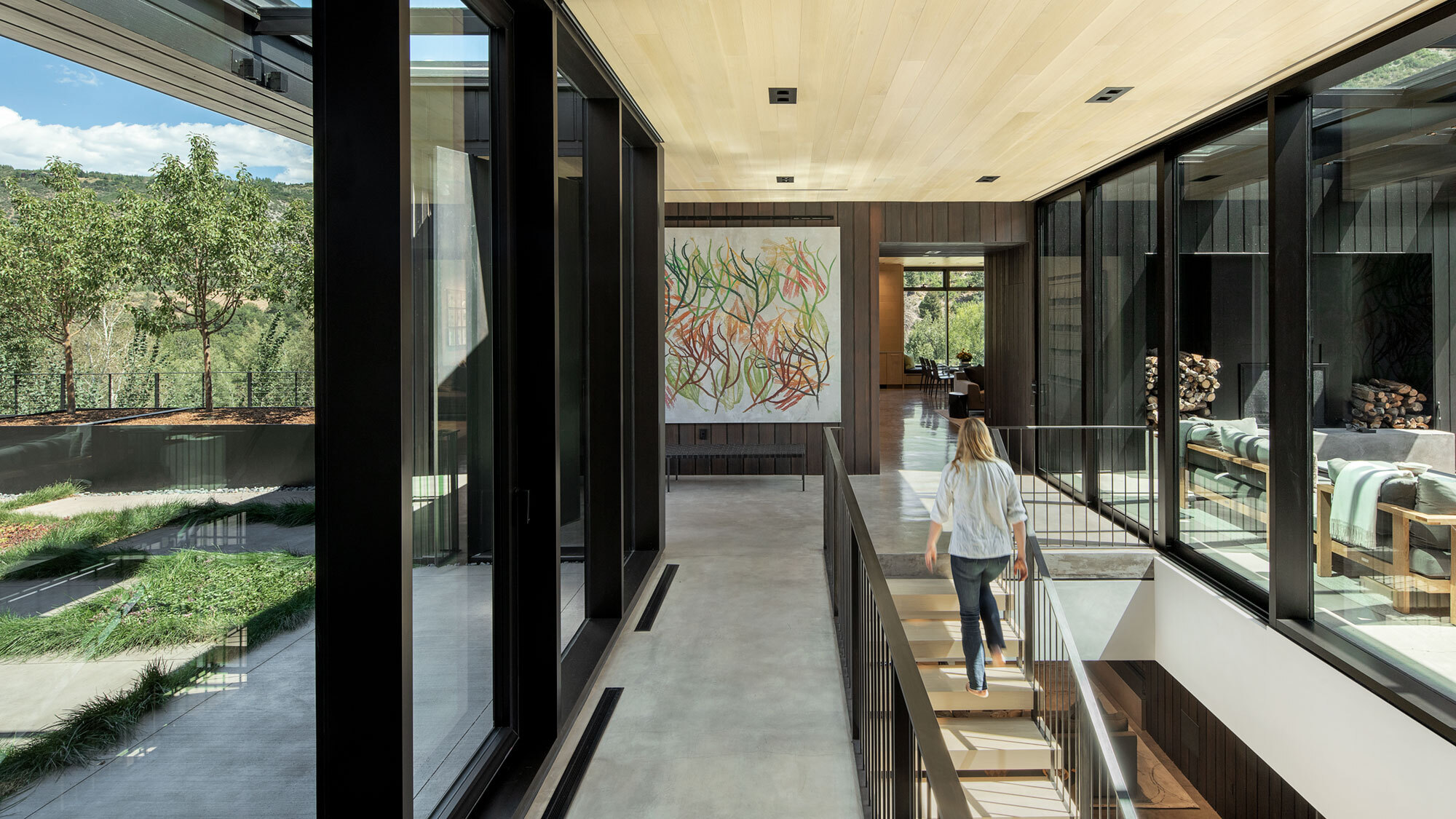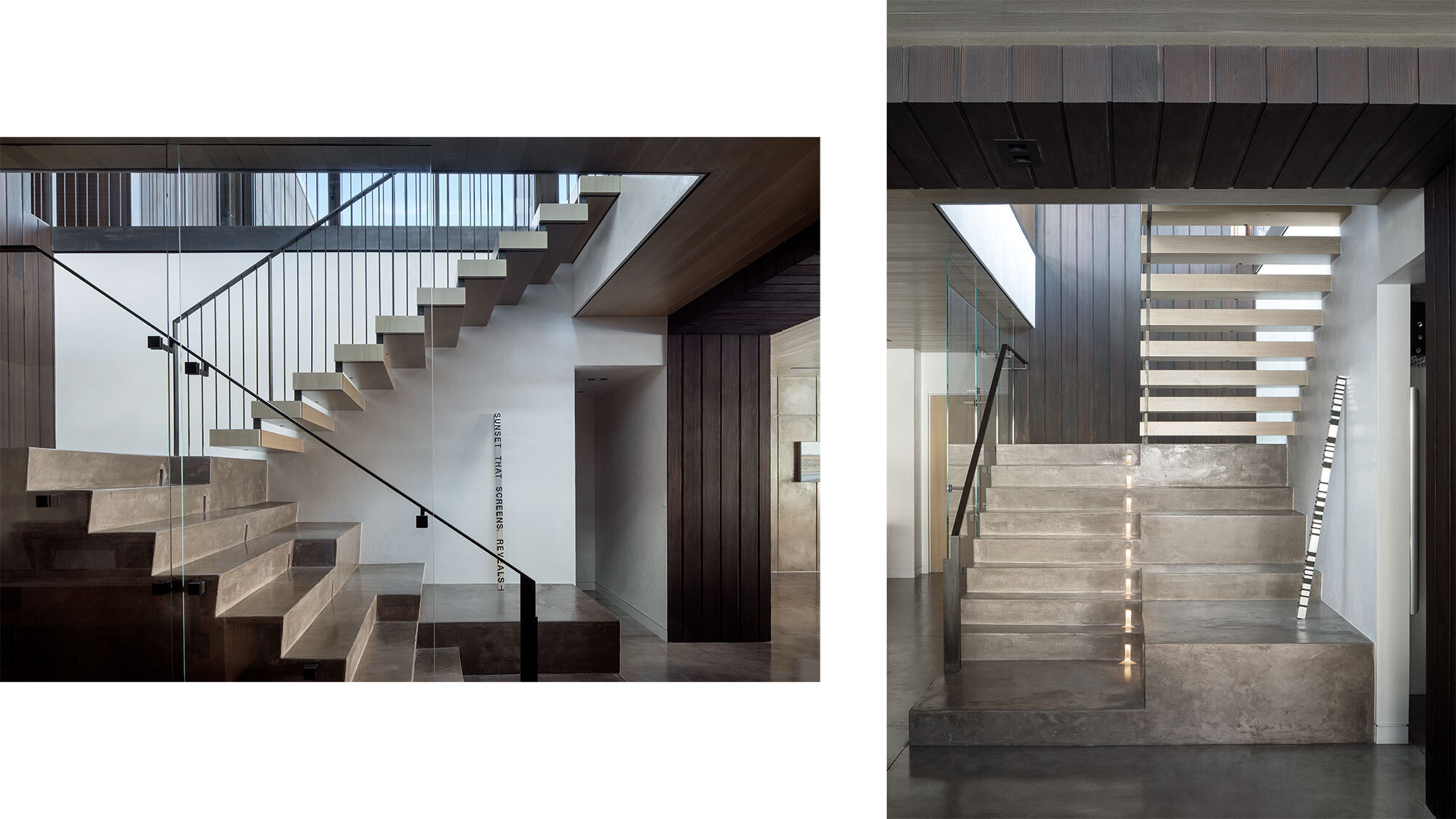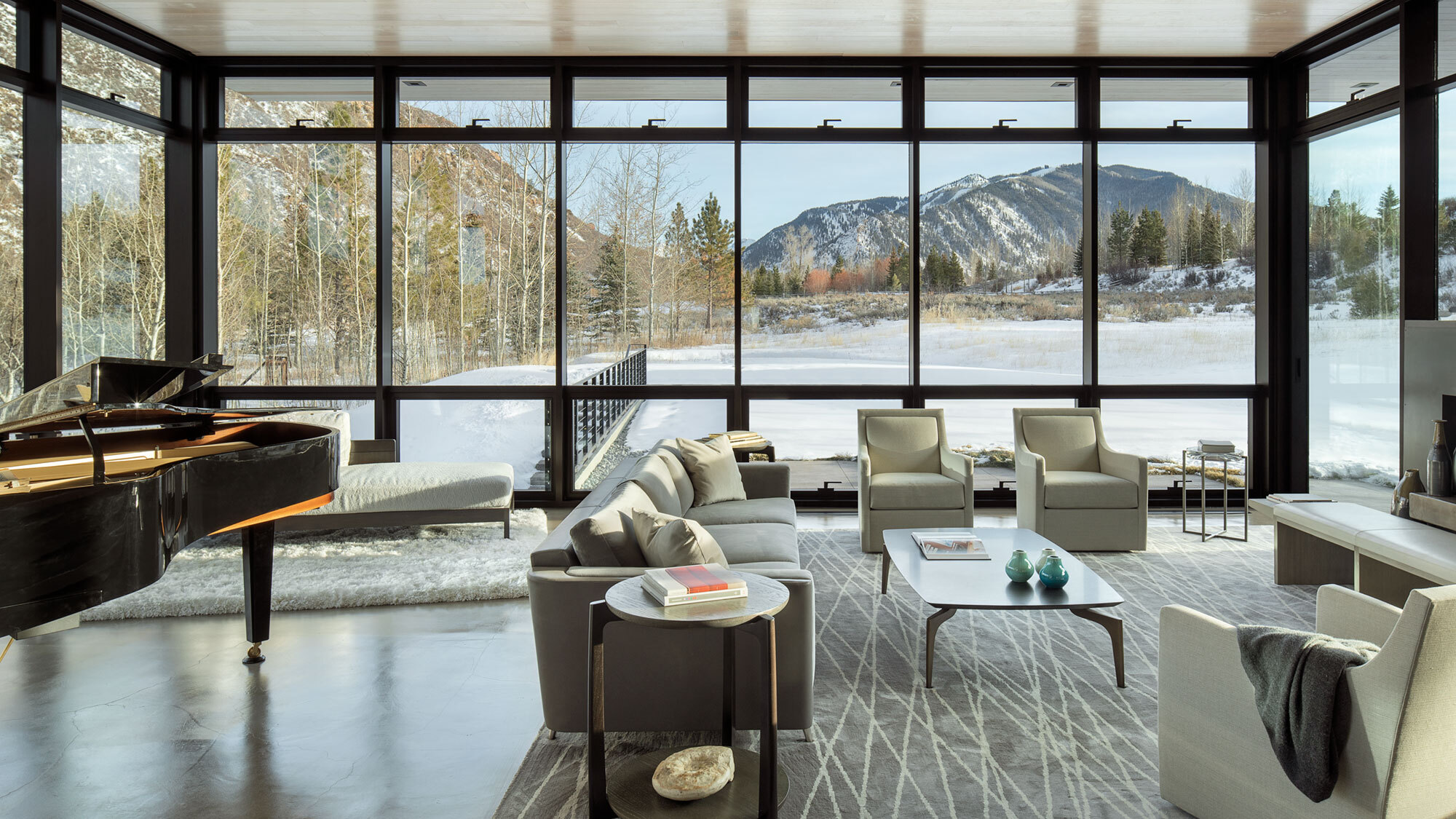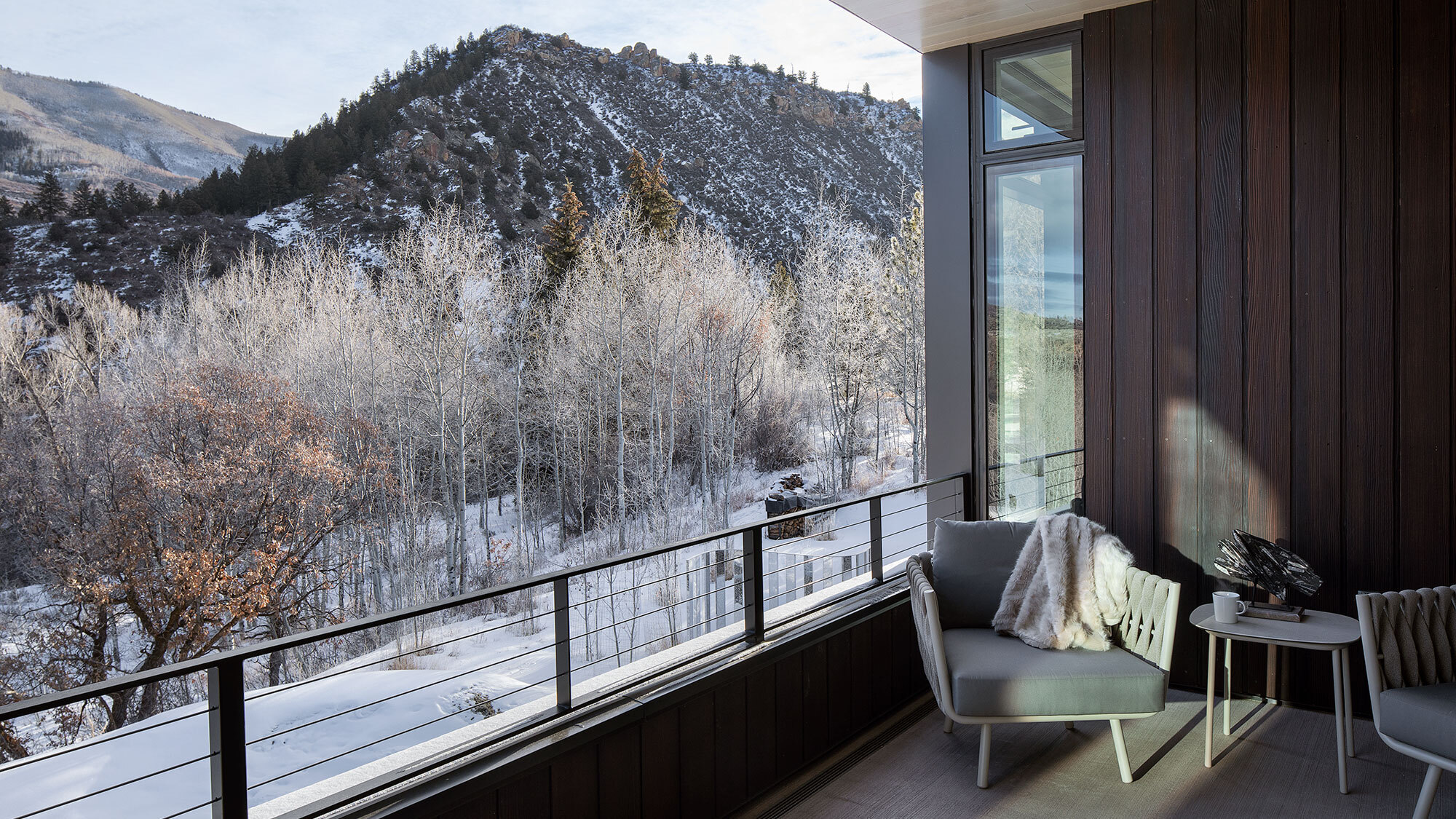 Only the living areas and an office, a small portion of the program, appear as a built expression on the land. On approach, the small office is the only visible structure, set in native grasses. The rest of the house reveals itself as part of a larger composition upon entering the auto court.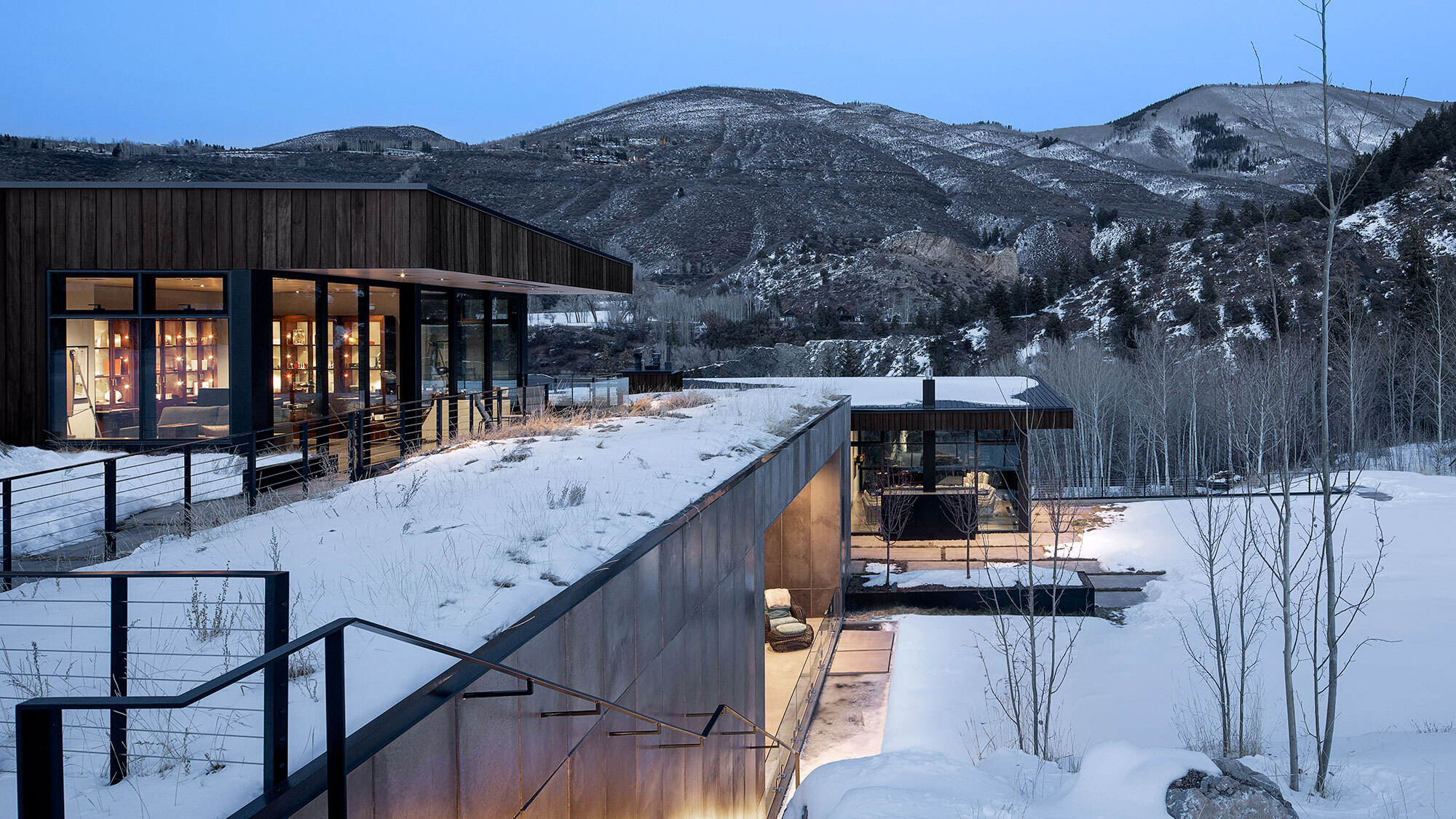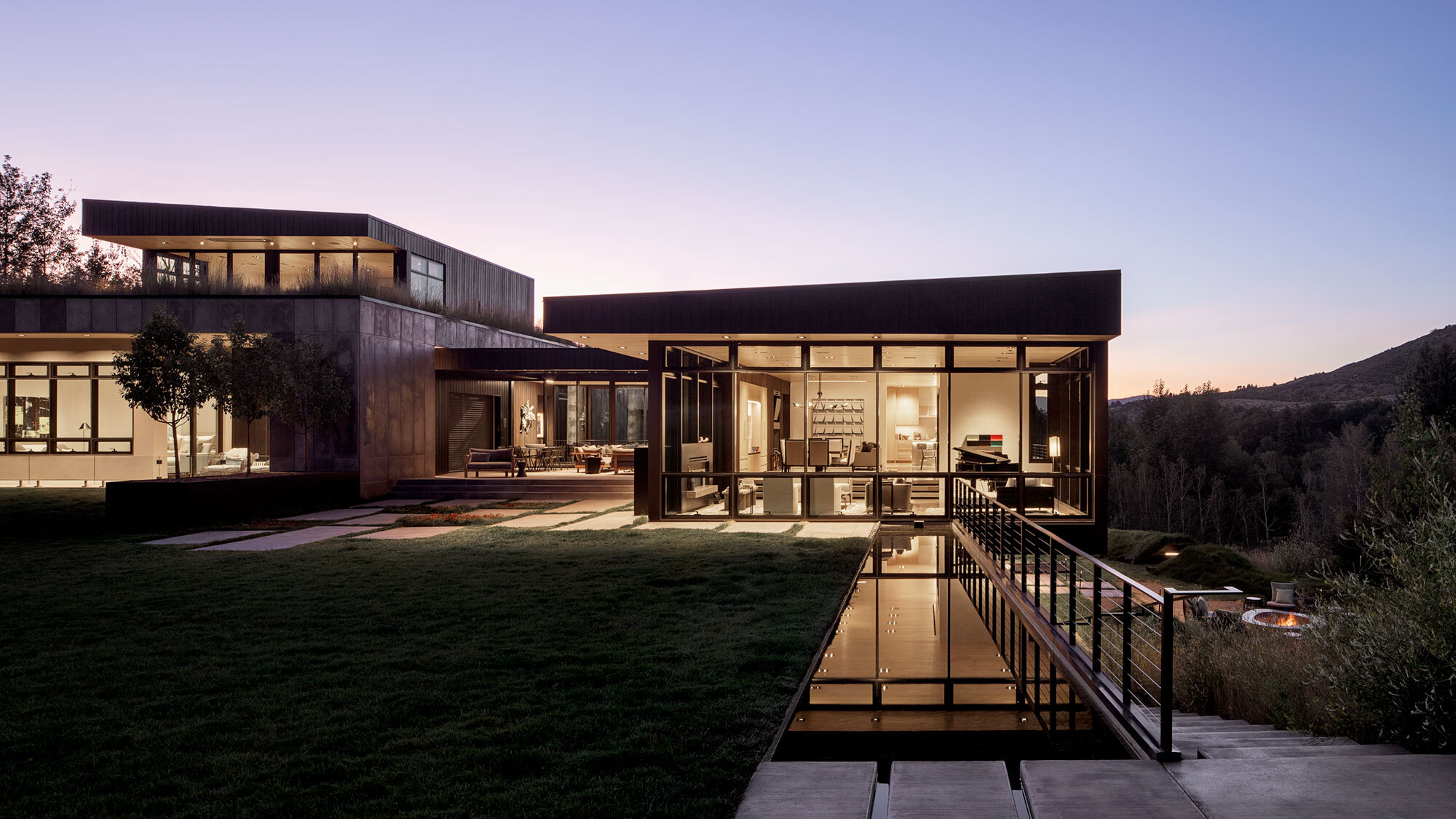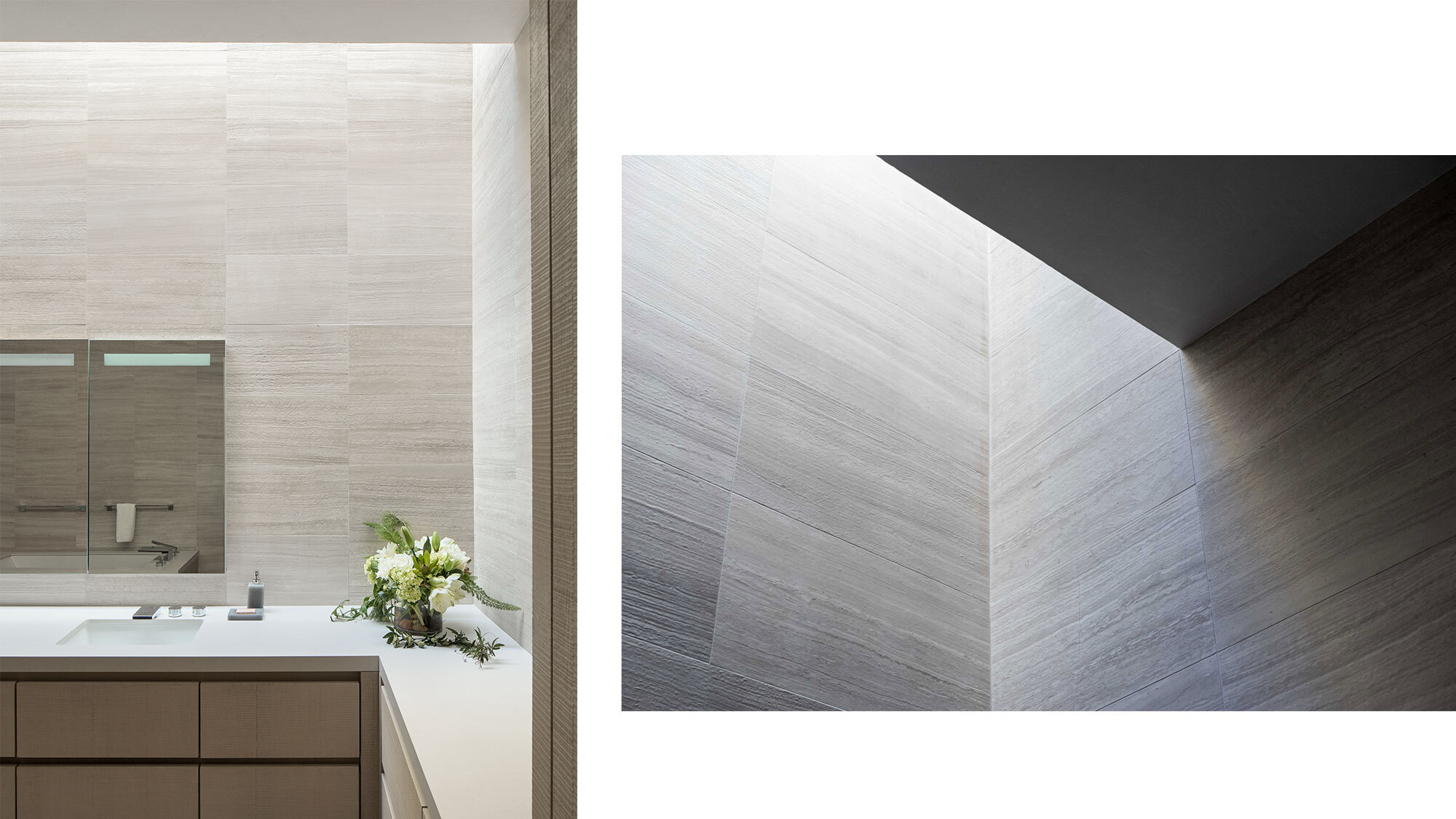 The entry and living areas have large windows, however, much of the program has minimal or no glazing. In total, 19% of the wall areas are glazed, providing a very high-performing thermal envelope. In the master suite, for instance, skylights bring light through the planted roof, washing walls and creating a soothing counterbalance to the traditional windows.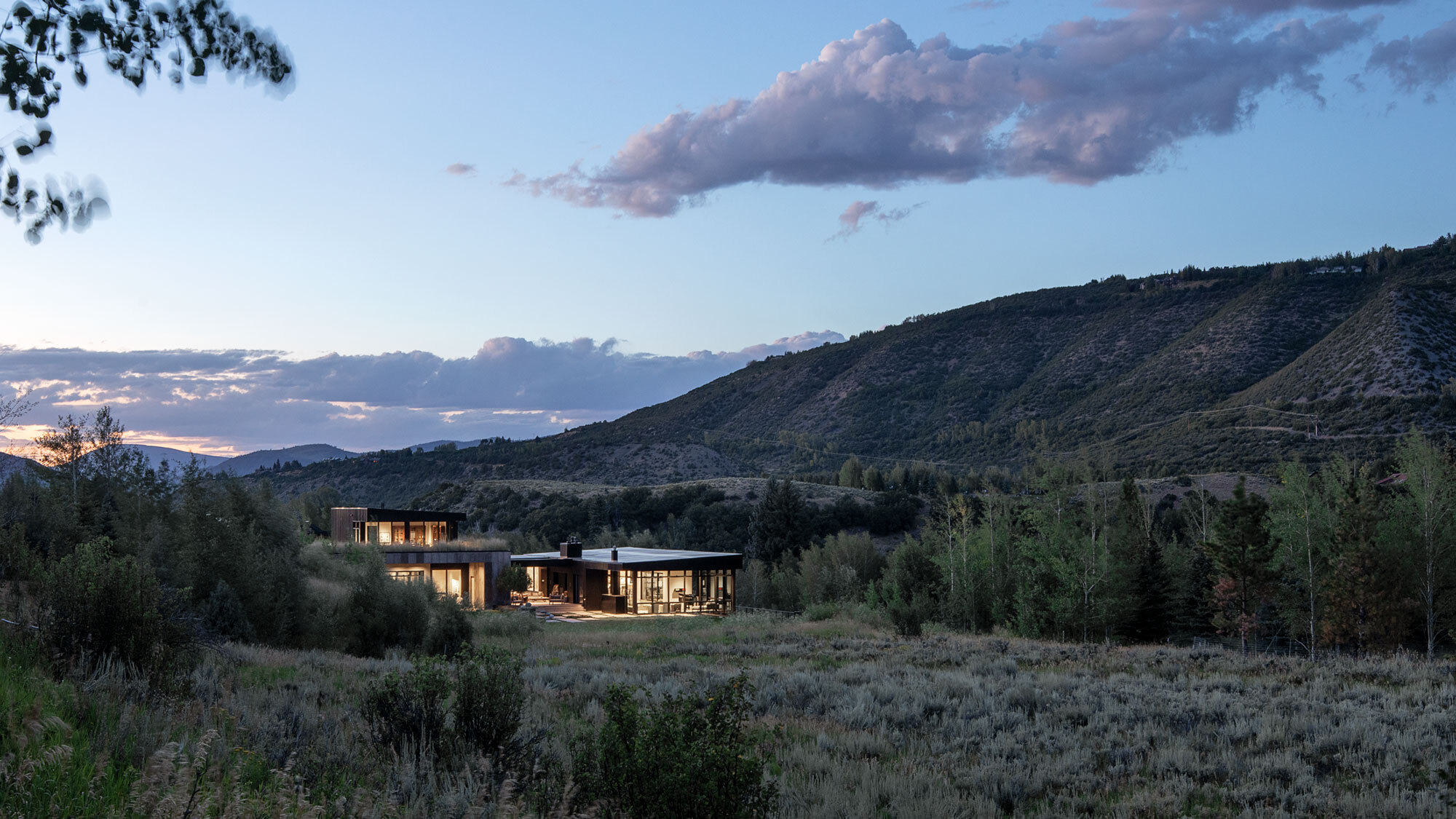 Project Size
14,000 SF
4.9 Acres
Primary Scope
Architecture, Interior Architecture, and Interior Finishes
Furnishings by Cheryl Troxel Interiors
Primary Materials
Charred Wood Siding, Concrete, Planted Roof

Related Projects
Aspen, Colorado
Elk Range Overlook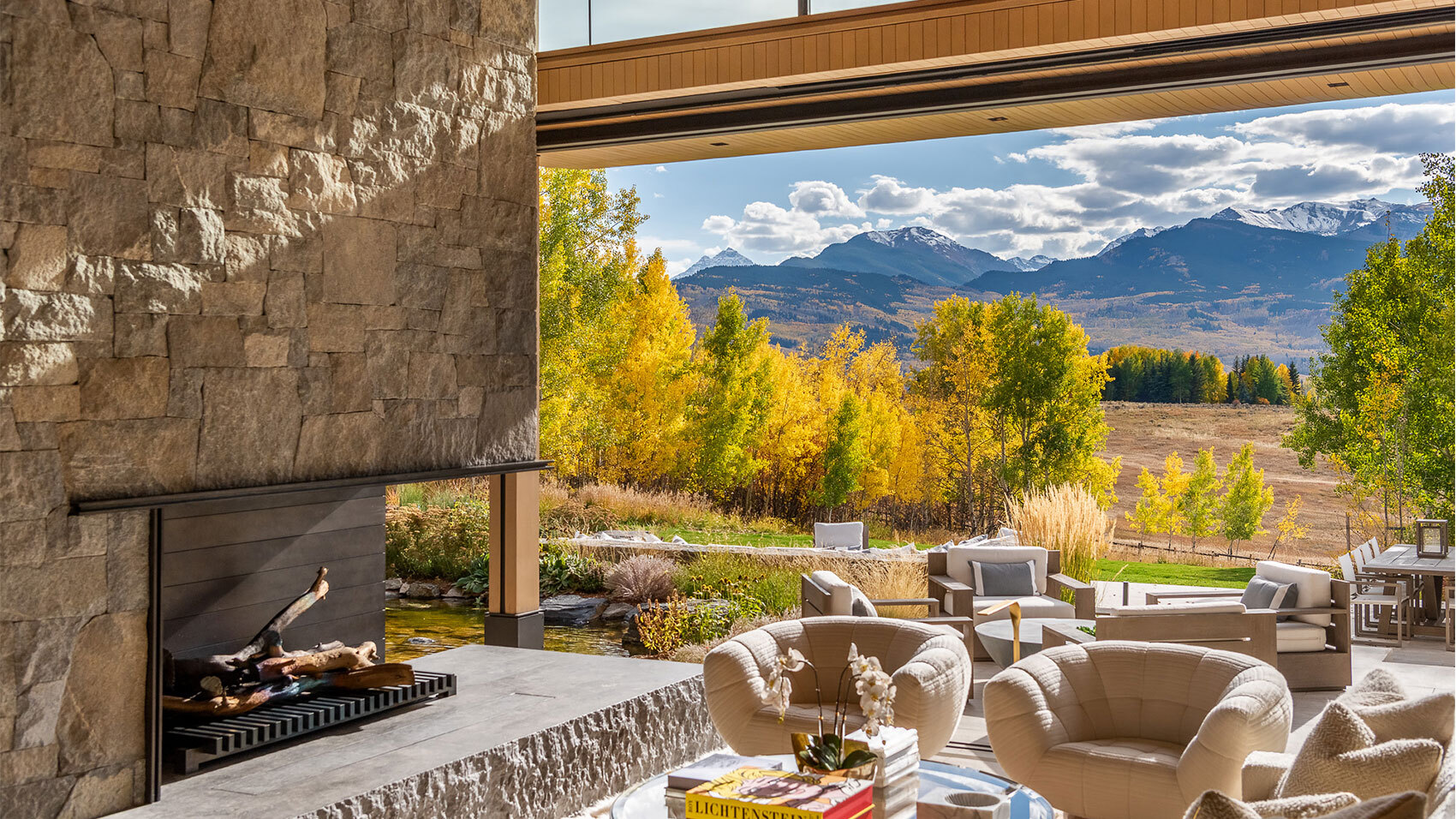 Big Sky, Montana
Ulery's Lake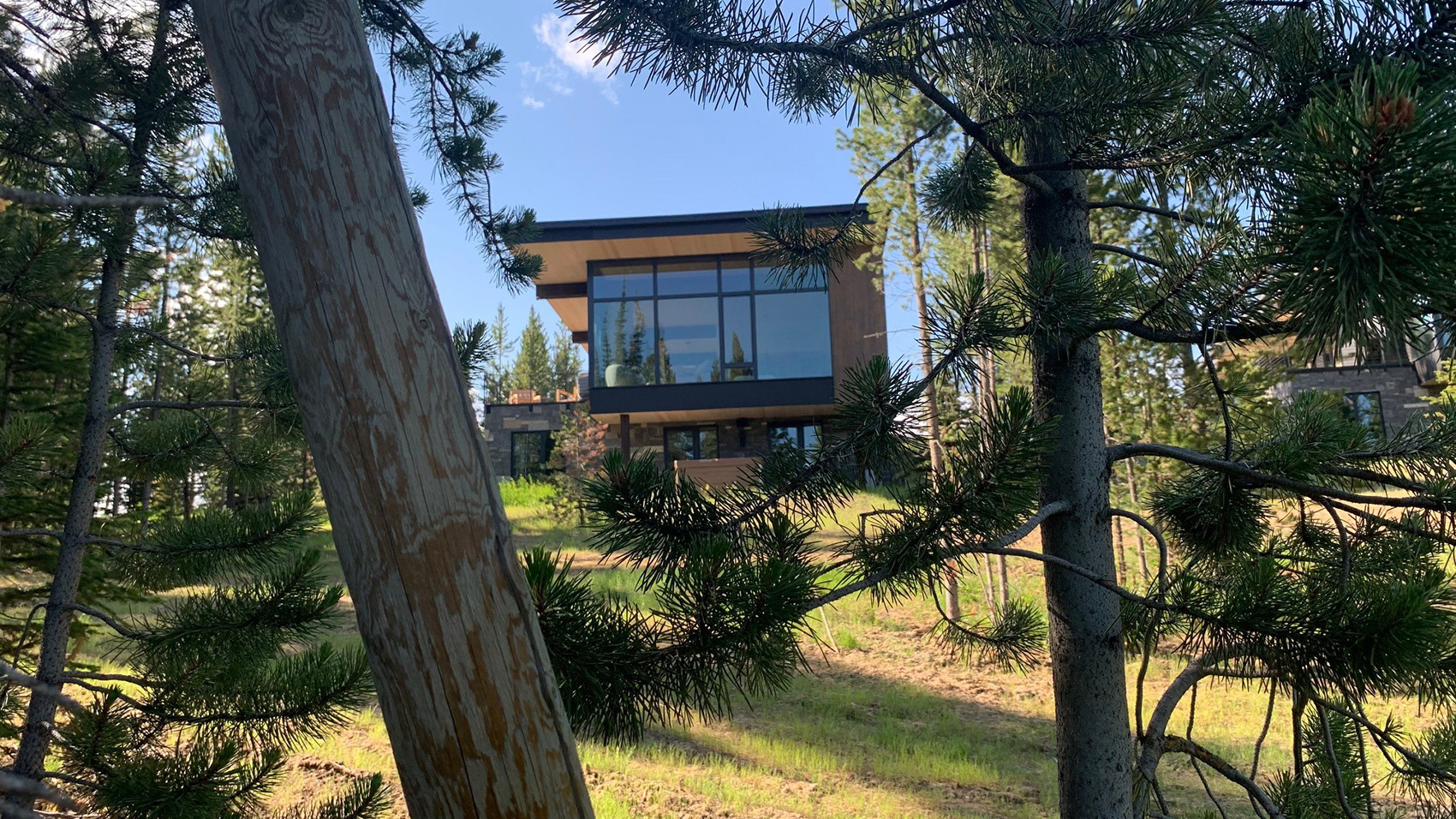 San Miguel County, Colorado
DNA Alpine