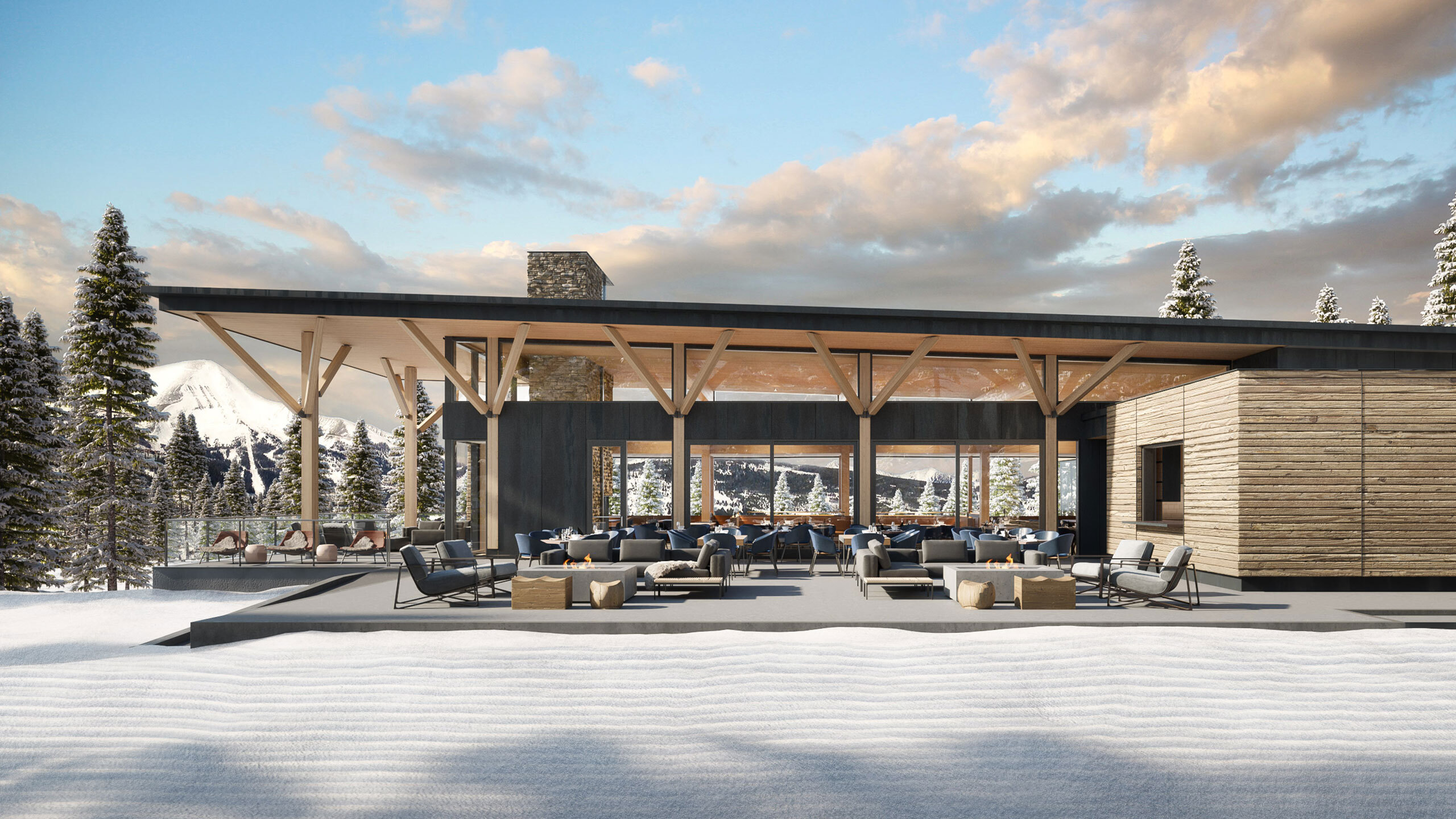 Currently under construction, Yellowstone Club's new on-mountain restaurant, the Eglise Lodge, will serve as the base camp for a 1000-acre ski and summer recreation expansion. Located atop the club's first gondola, the mid-mountain location boasts panoramic views of Montana's Gallatin Mountain Range.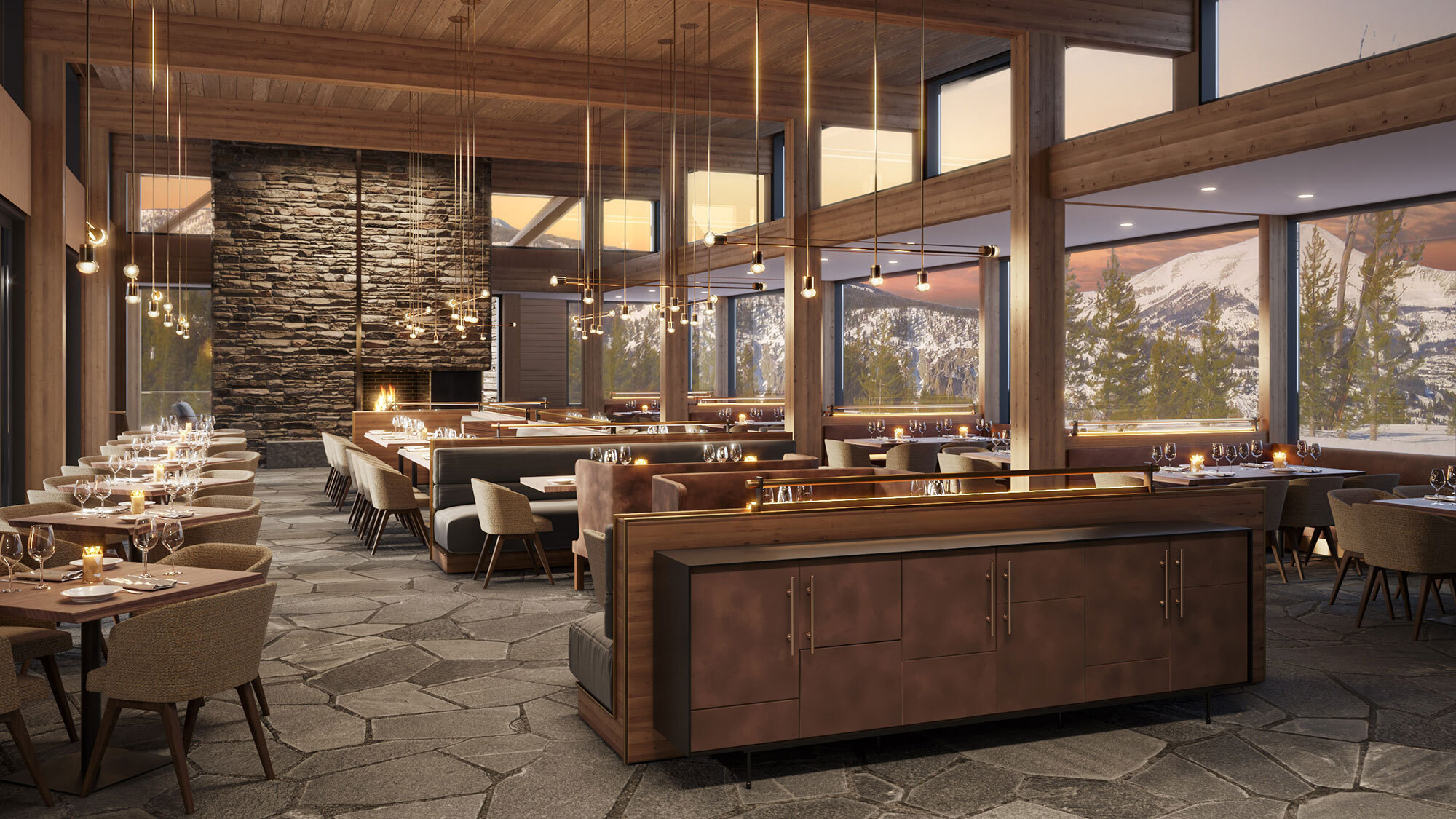 For the architecture, CCY designed a building that would create an environment suitable for the fine dining needs of a sophisticated clientele while responding to its rugged Montana setting. Designed as a low-slung volume, the restaurant carefully nestles into the landscape. Clad in stone, split timbers, and a sheet steel, the design engages in a contemporary interpretation of materials rooted in the regional vernacular.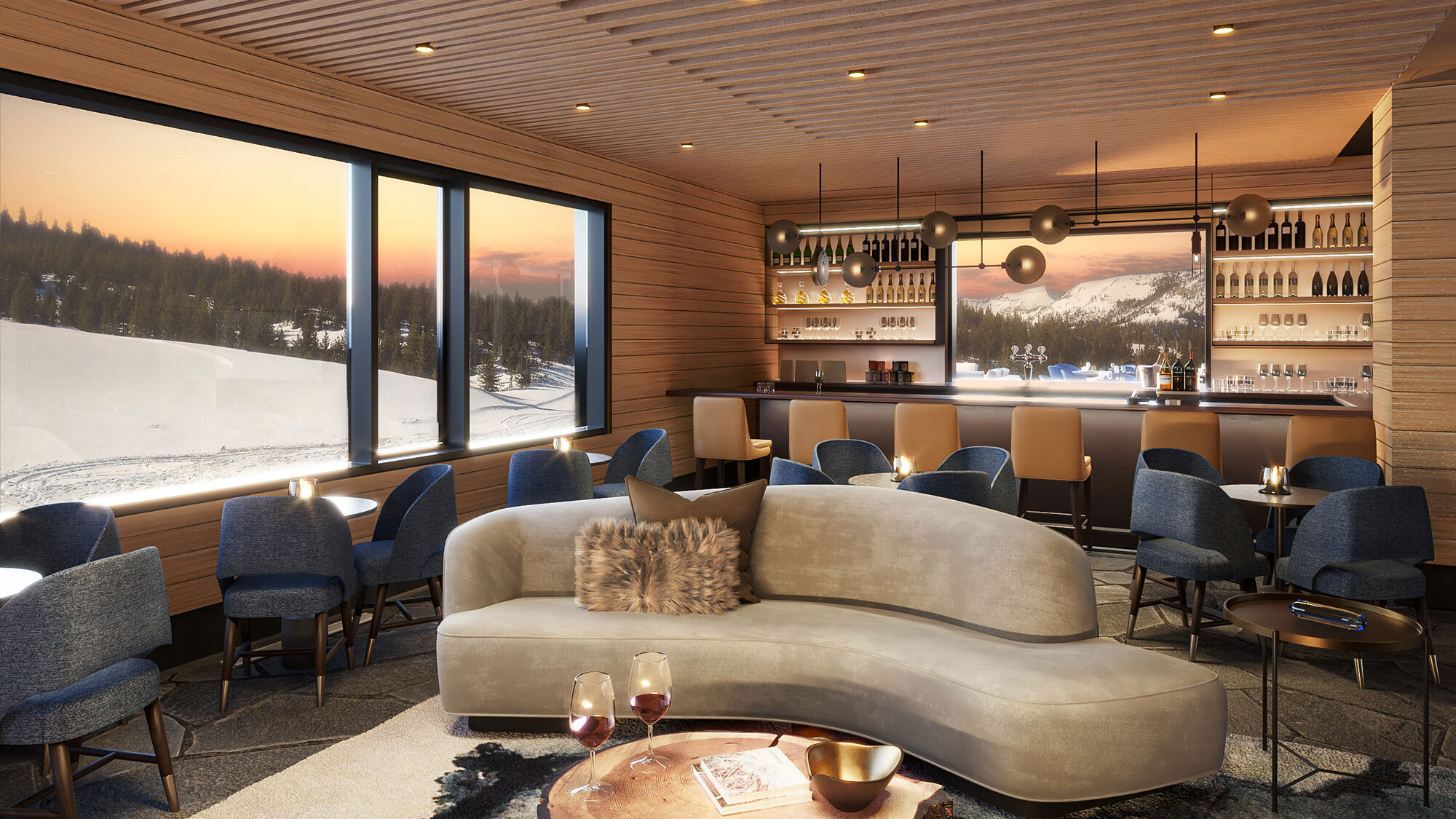 The restaurant's interiors were also designed by CCY. As a high-altitude fine-dining environment, the program came with a specific set of challenges, creating a refined experience that would also be resilient to ski equipment and high traffic. CCY expressed the structural frame on the interior, creating an authenticity to the space, and resulting in a cohesive environment, inside and out.
To create a variety of views and opportunities for different types of experiences at different scales, the design configures the layout to include a large main space with dining booths tucked along the north wall, a more intimate lounge facing the ski hill to the south, and a private dining room with distant mountain range views.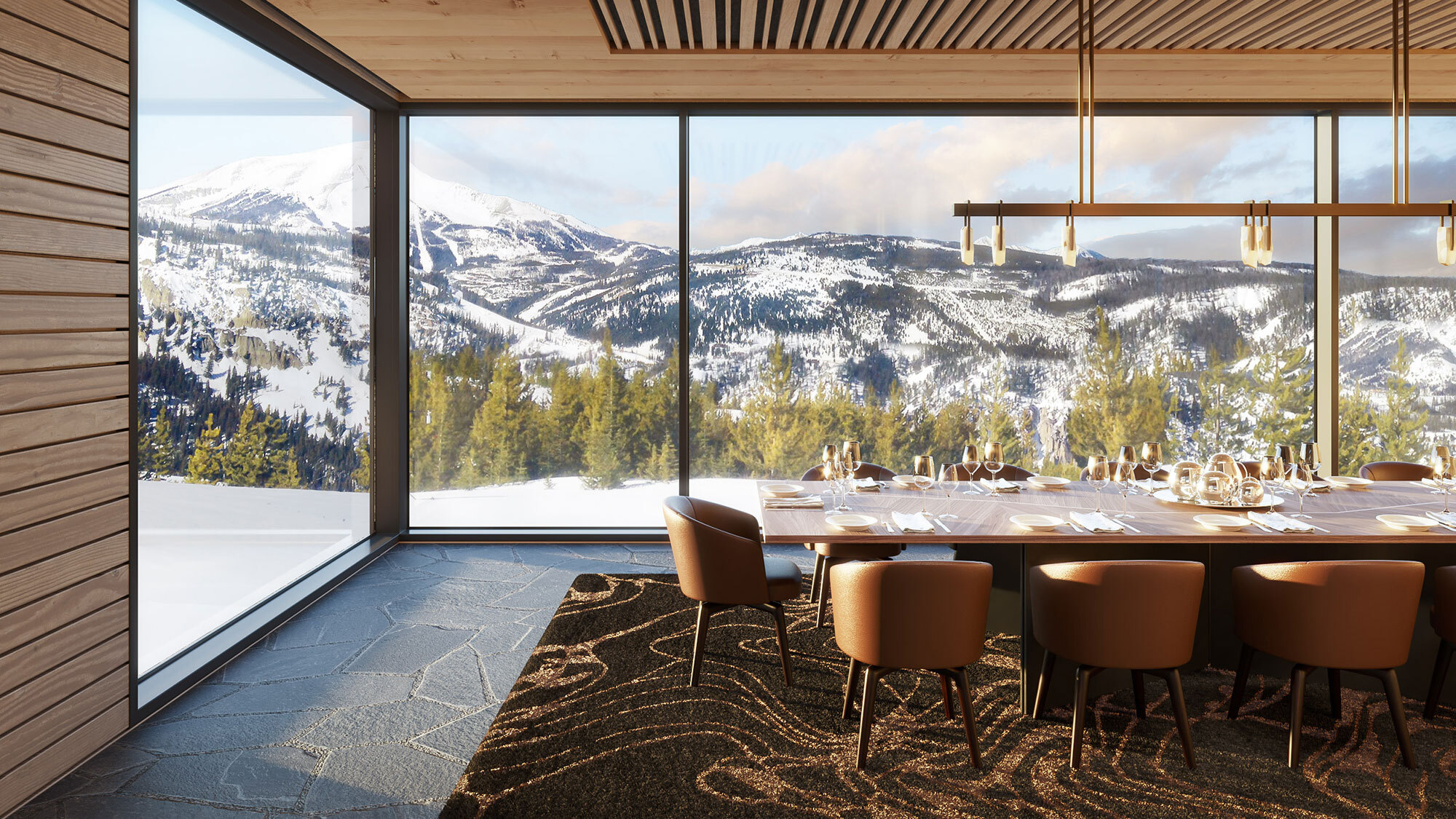 To minimize the project's carbon footprint and to facilitate a challenging high-altitude construction at 9,573 feet above sea level, CCY designed the roof structure with Cross Laminated Timbers, or CLT, supported with Glulam columns. This approach enabled the entire structure to be prefabricated, saving significant construction time. In this way, the building further draws from vernacular traditions—in this case, timber-frame structures—but in a 21st century method.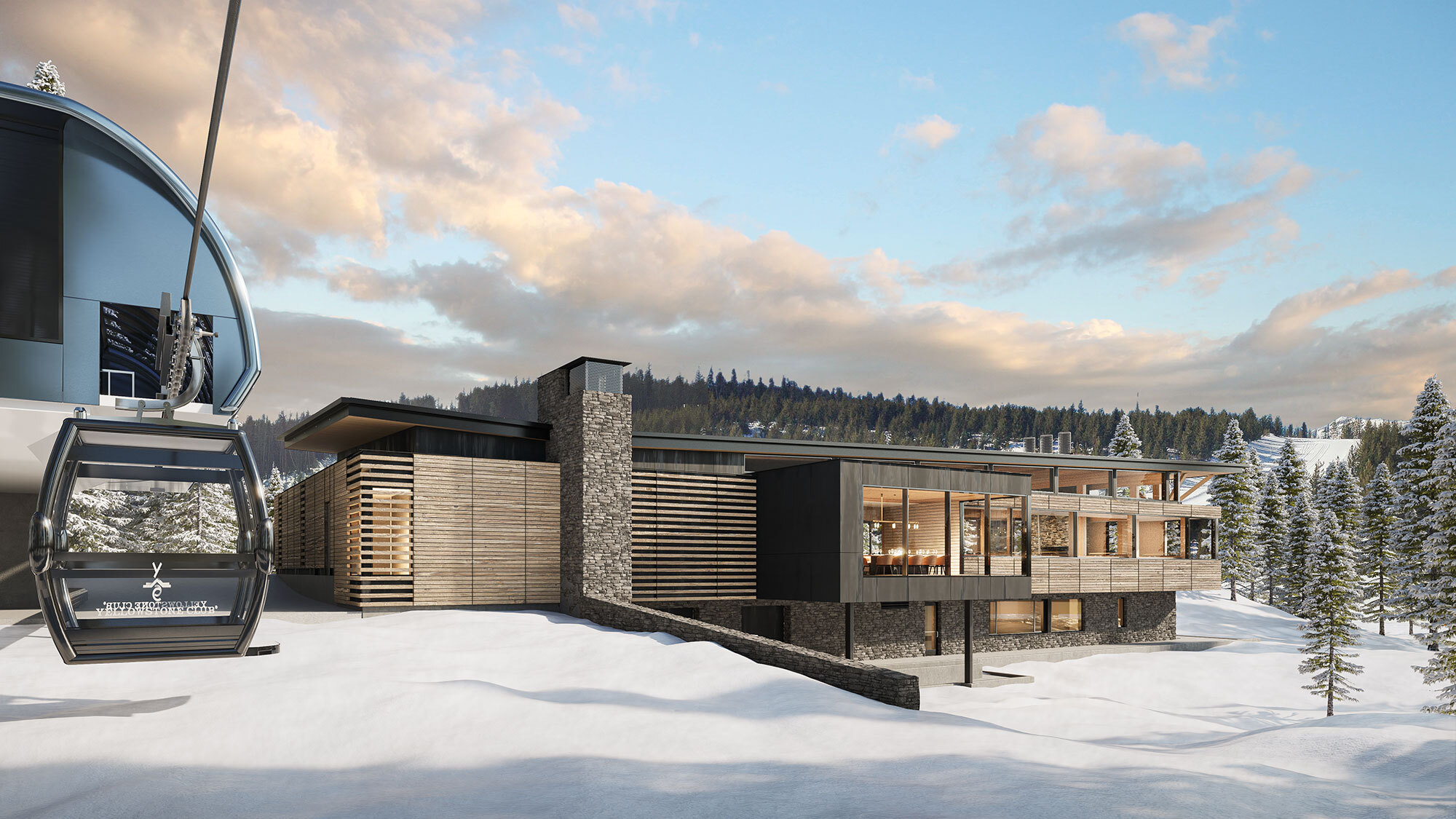 Location
Yellowstone Club, Montana
Project Size
14,000 SF
Mid-Mountain Restaurant
2,600 SF Grip Maintenance Facility
Primary Scope
Architecture, Interior Architecture and Interior Design
Primary Materials
Blackened Steel Paneling, Rough Sawn Cedar Siding, and Board Formed Concrete
Related Projects
Aspen, Colorado
Elk Range Overlook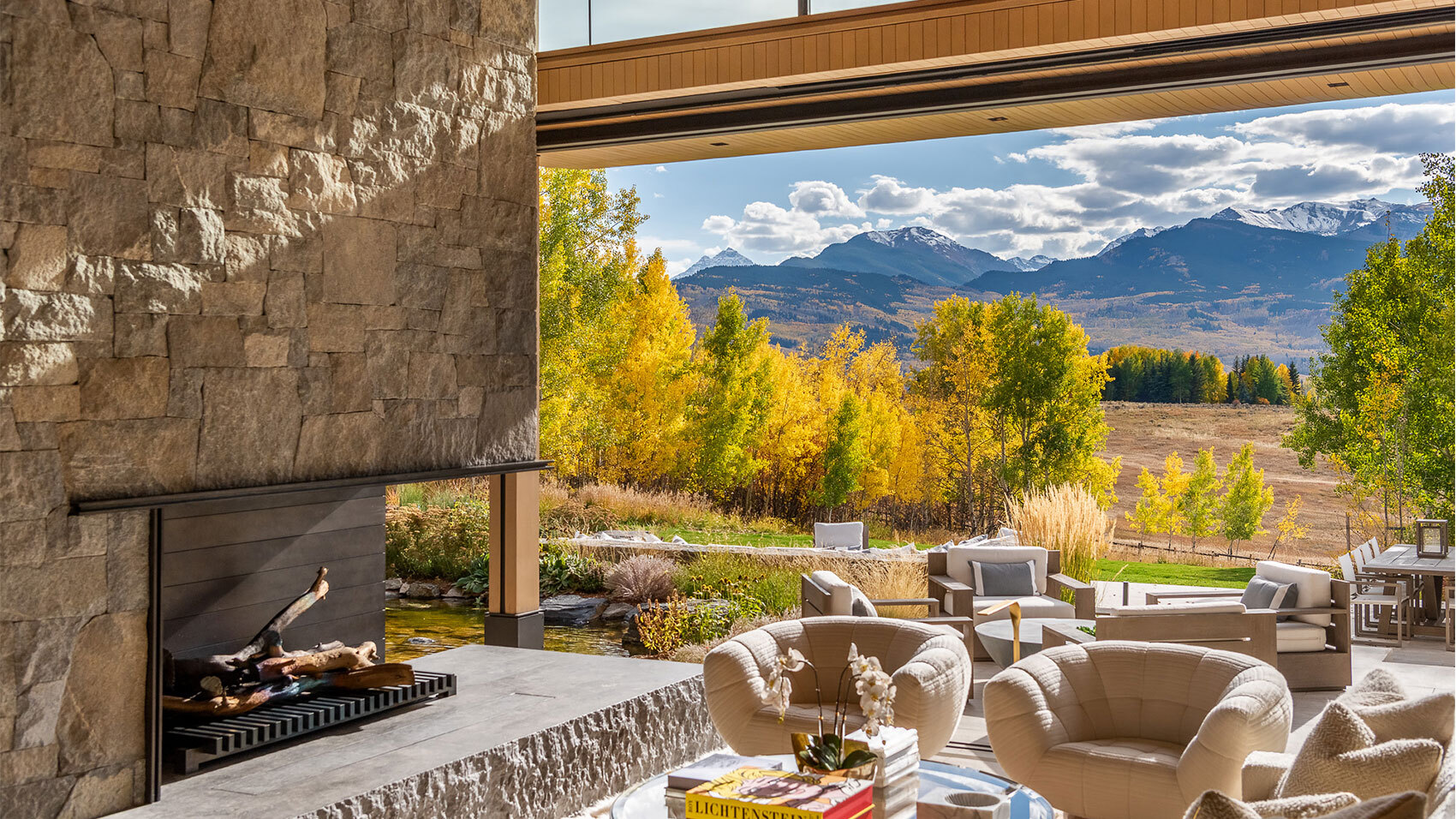 Big Sky, Montana
Ulery's Lake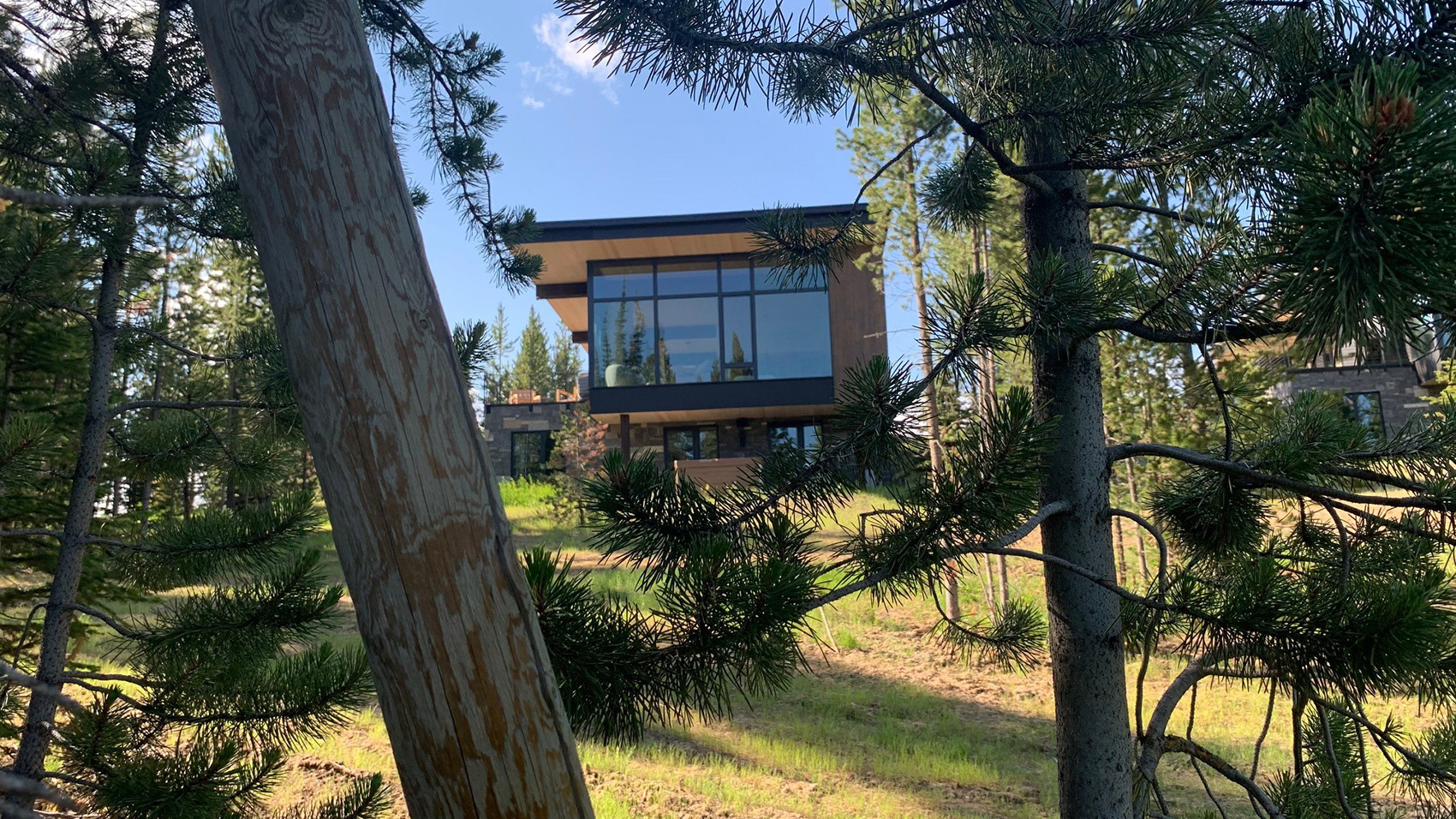 Aspen, Colorado
Meadow House