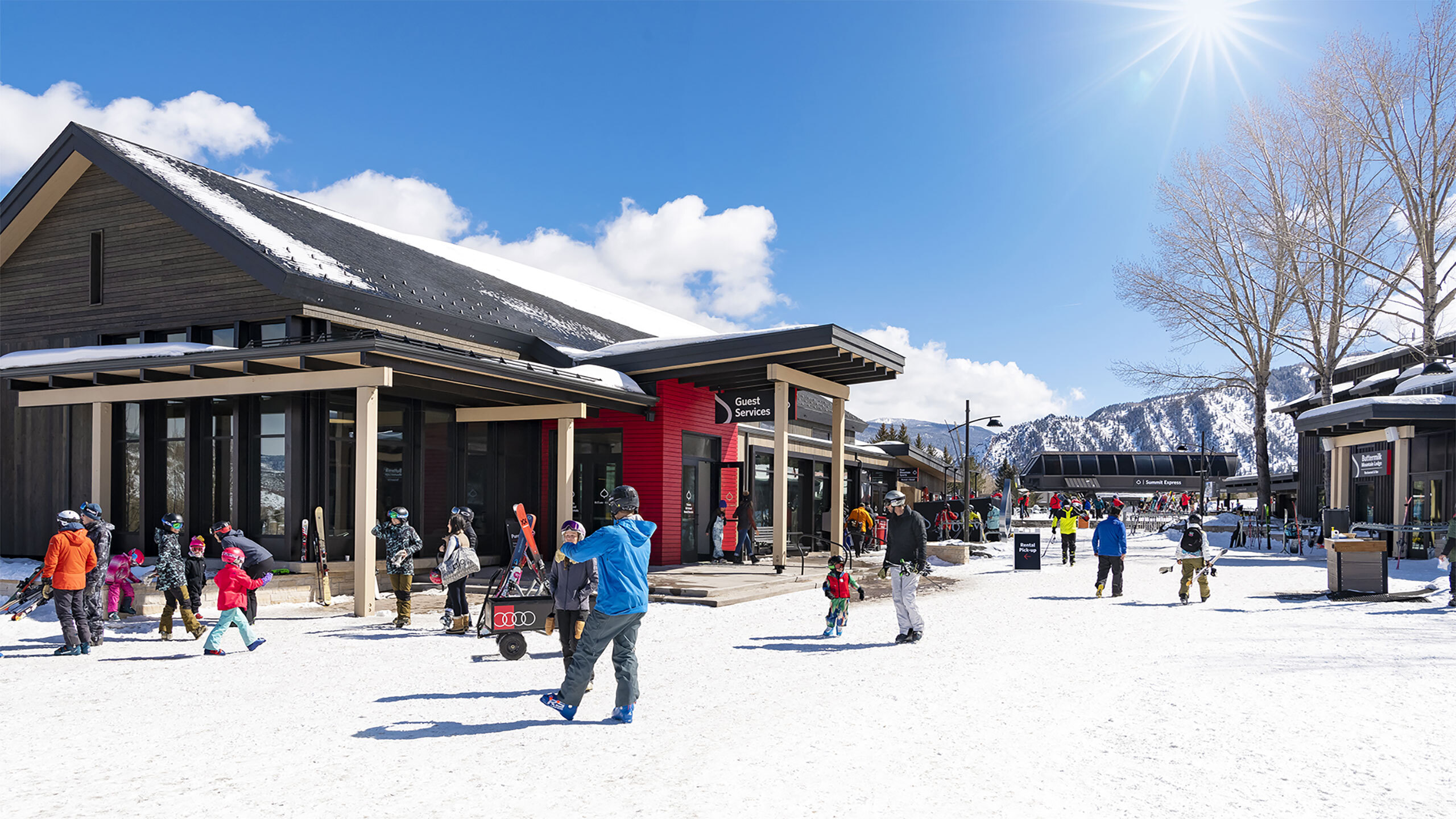 Buttermilk is one of four ski resorts operated by Aspen Snowmass. While each resort has its own identity, Buttermilk stands out as the perfect playground for kids and adults. Home to both family-friendly ski runs and the Winter X-Games, the Buttermilk Base overall intent was to create a sustainable campus that is welcoming to beginner skiers, serves as a launchpad for outdoor activity, and provides opportunities for All Day Recess!

In collaboration with DesignWorkshop, the overall project's masterplan included three buildings that were designed to create a campus and to support and enhance the guest experience from arrival to departure. They include: Buttermilk Mountain Lodge (formerly called Bumps), Guest Services, and The Hideout.


Collectively, these buildings frame an outdoor pedestrian plaza and direct views towards the Summit Express Chairlift - providing a clear sense of wayfinding onto the mountain.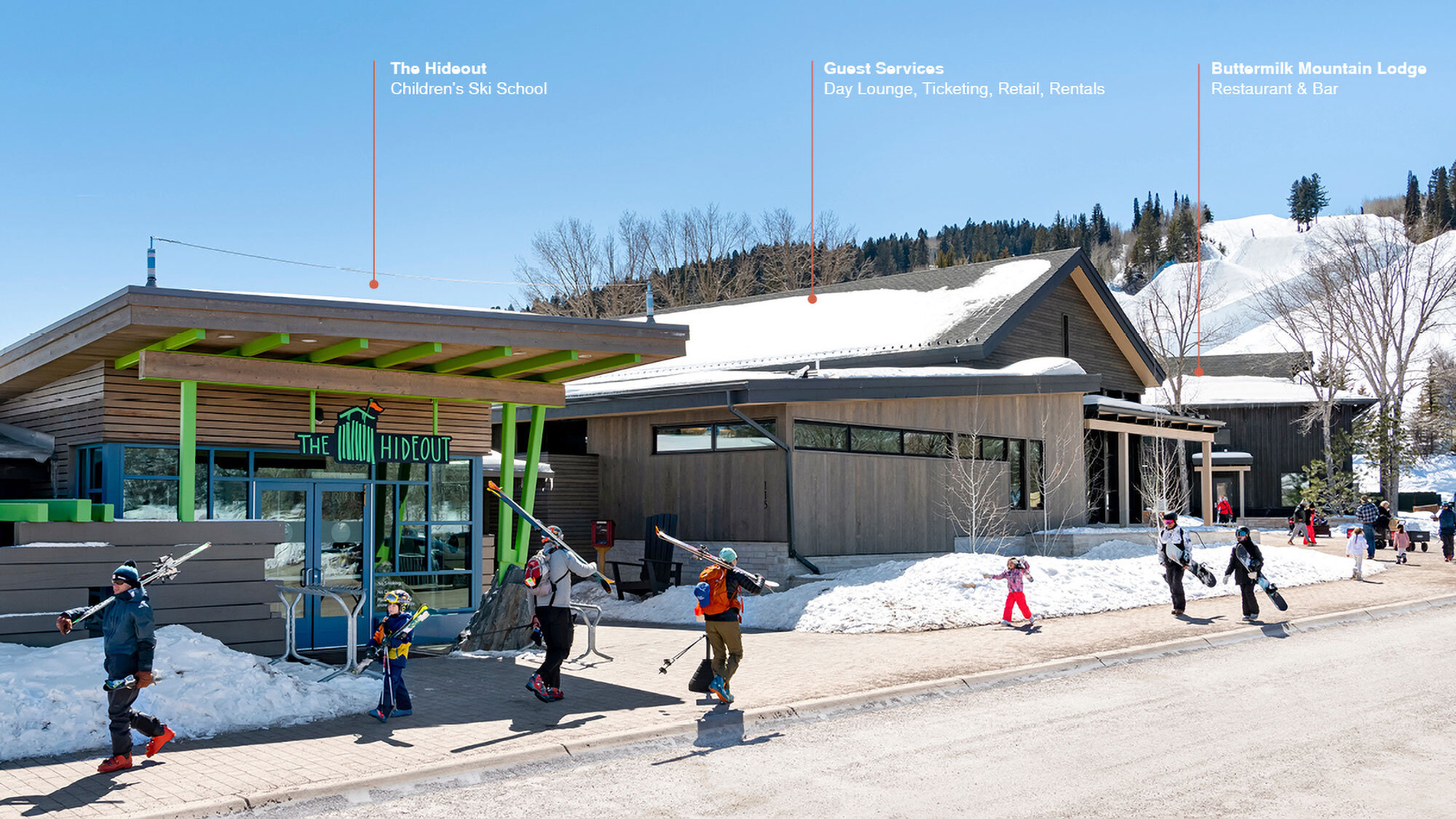 Each building was designed to open up to Buttermilk Mountain and define public space while relating to one another. A ramped roof at Guest Services signifies entry from the pedestrian plaza. The plaza directs both foot traffic and views to the ski lift. This relationship between each building and the mountains, the surrounding natural environment, and the snow creates a strong, cohesive campus environment.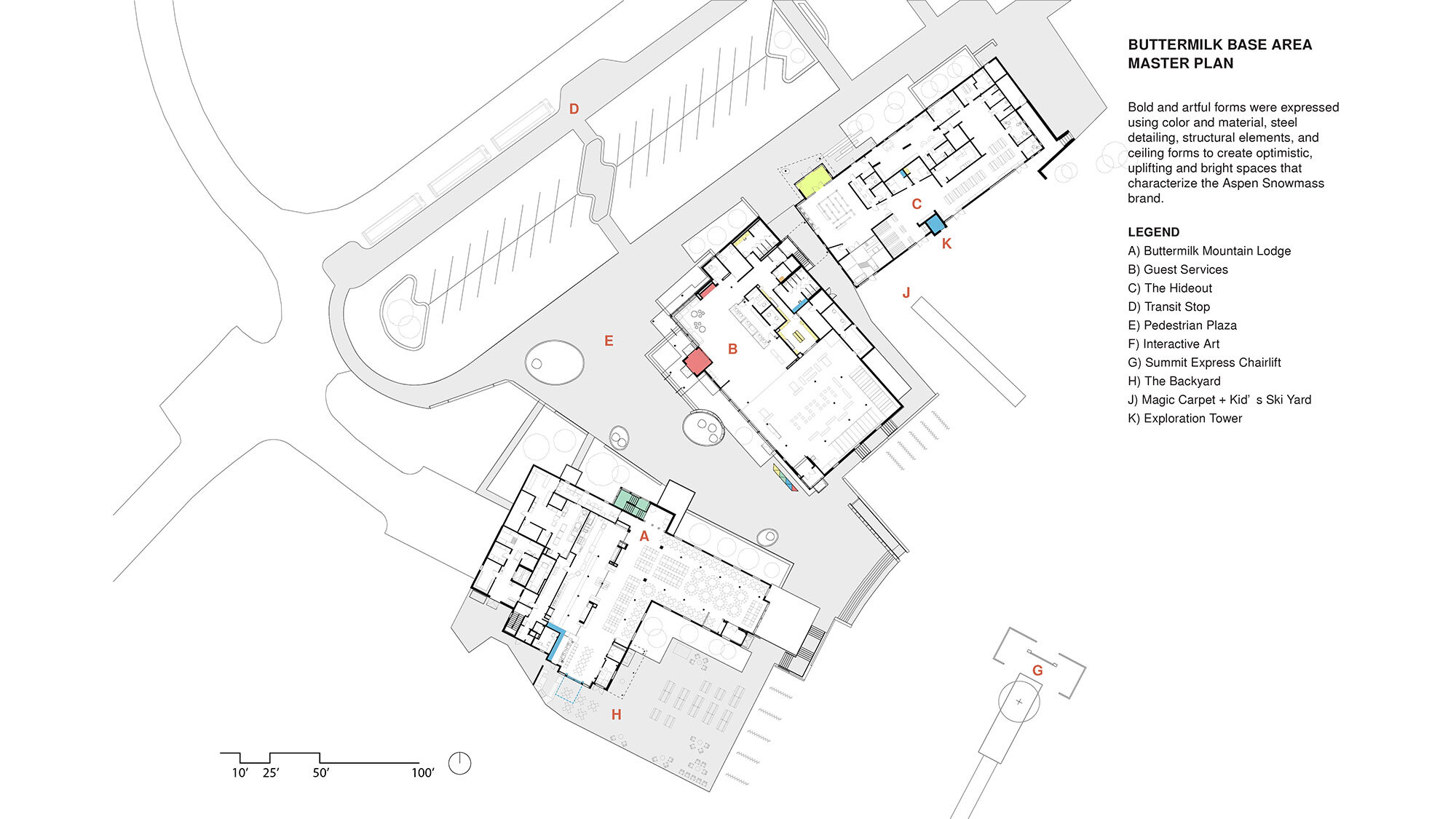 Originally constructed in 1993, Buttermilk Mountain Lodge was extensively renovated to serve as a slope-side restaurant and bar with a dynamic interior to accommodate special events and weddings. This multi-functional building also includes an administrative level with offices for staff and management, as well as back-of-house functions for staff lockers, storage, and maintenance.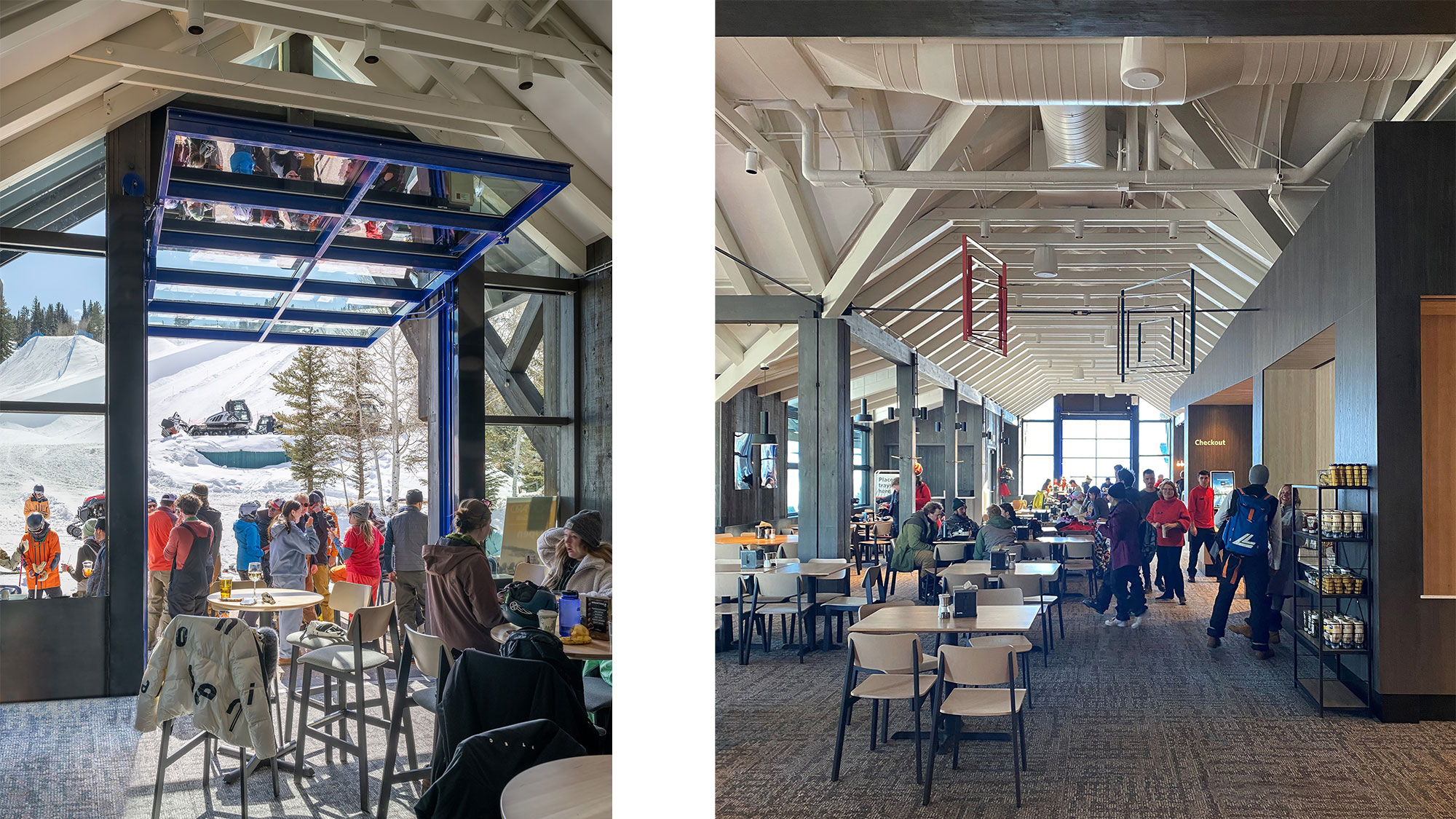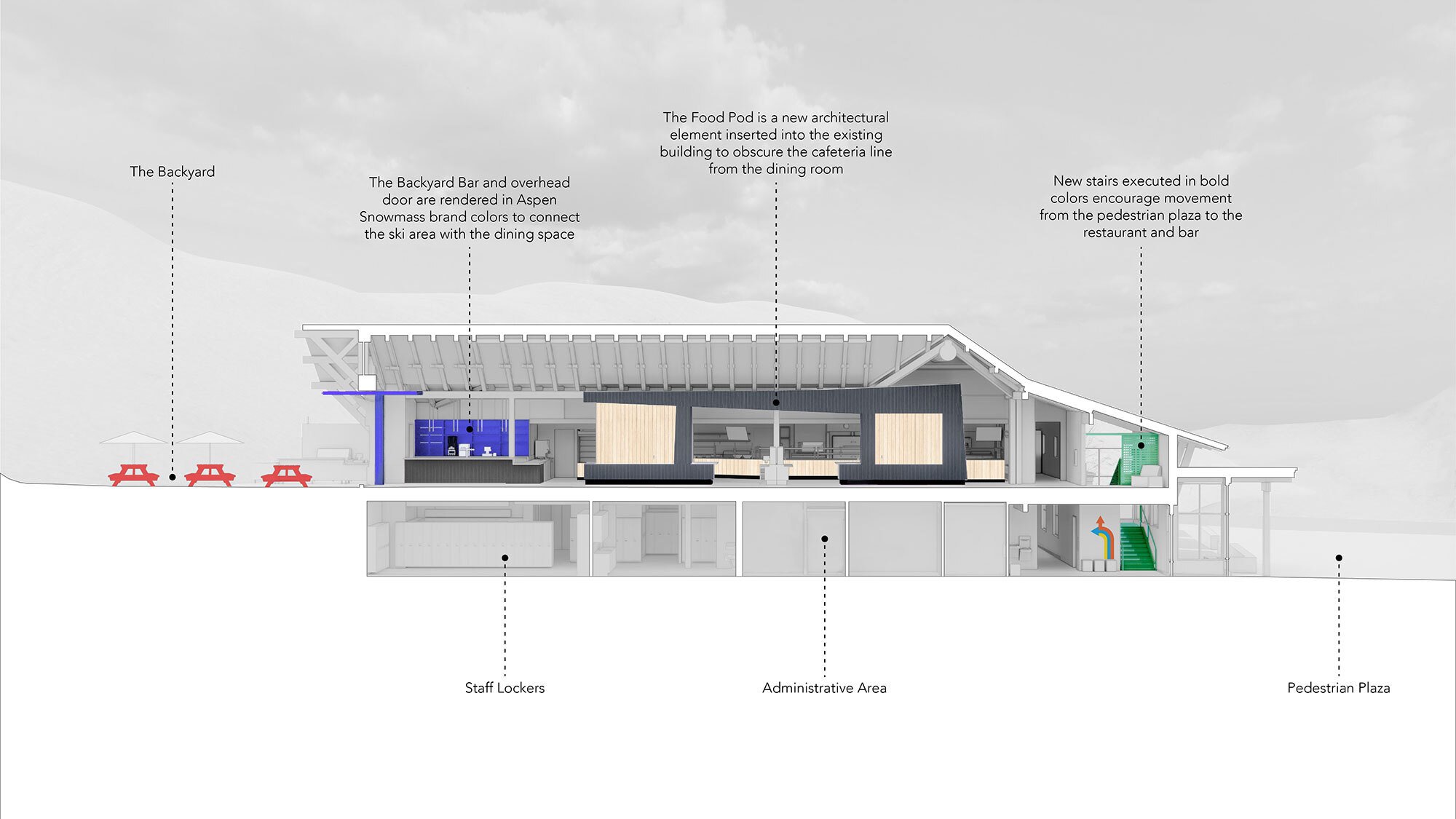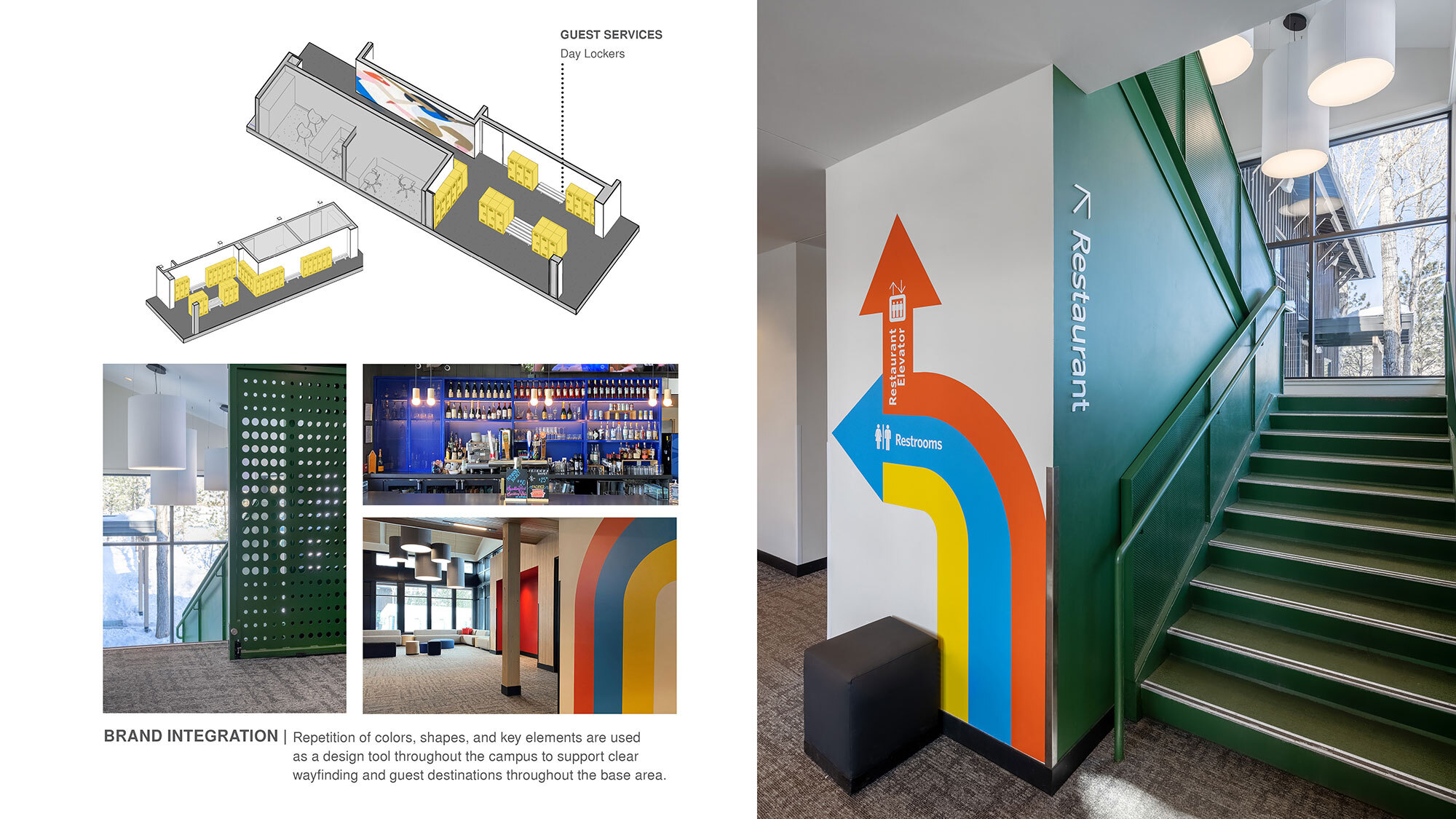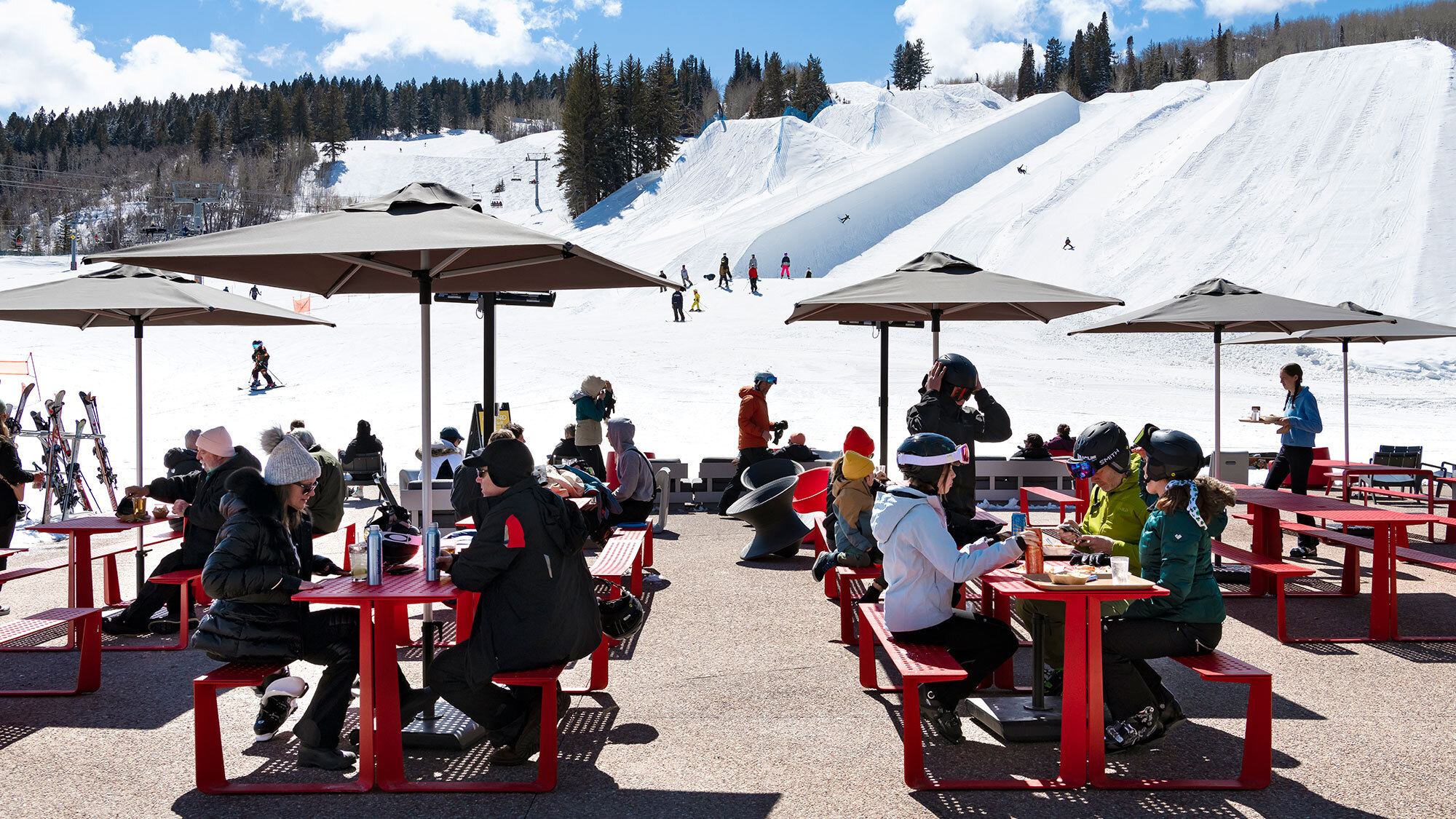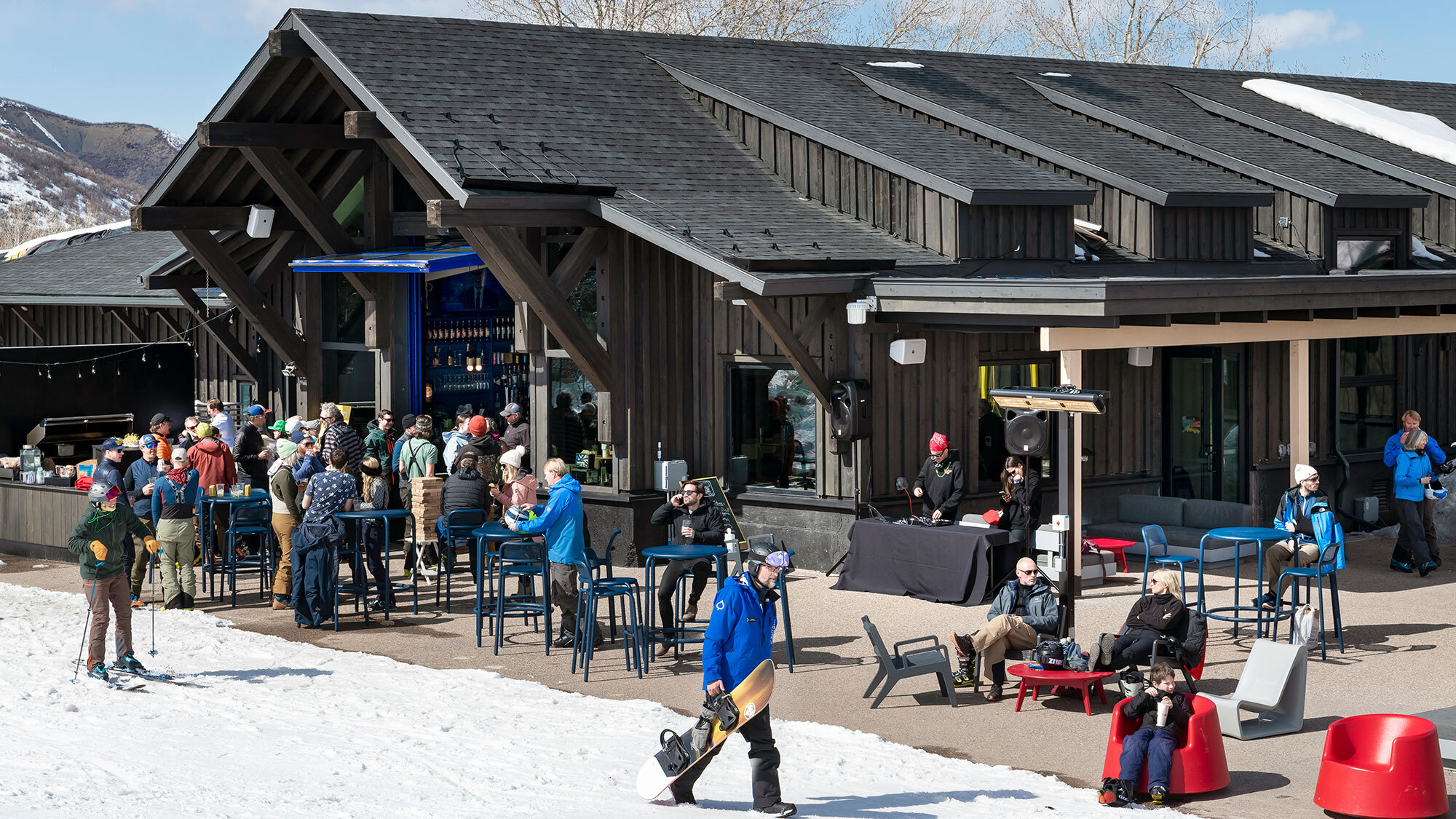 Guest Services is a new building that includes one-stop amenities to provide a welcoming environment for the Buttermilk Mountain guest. These functions include a day lounge area, ticket sales, equipment rental, retail, day lockers, and adult ski school registration.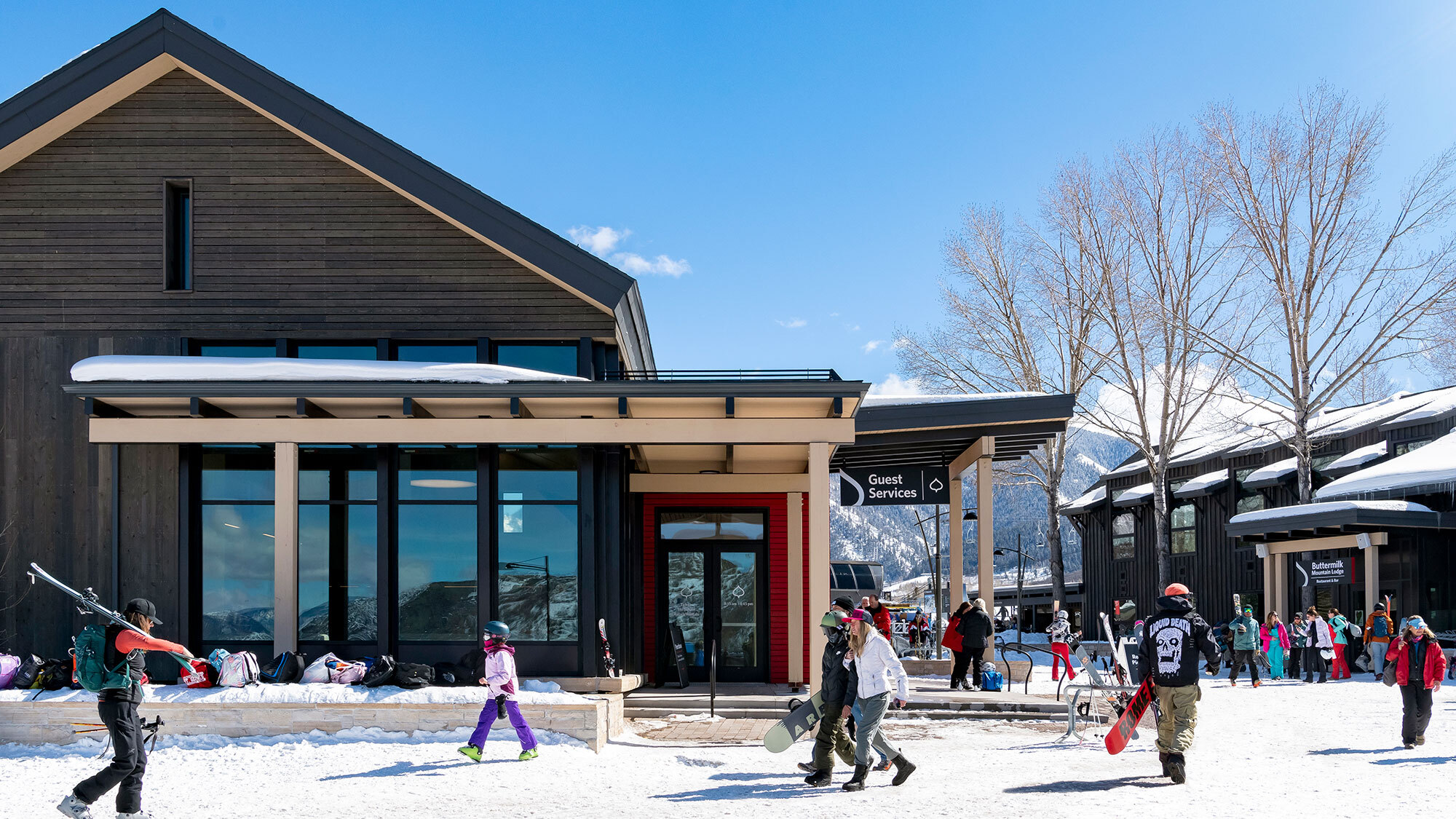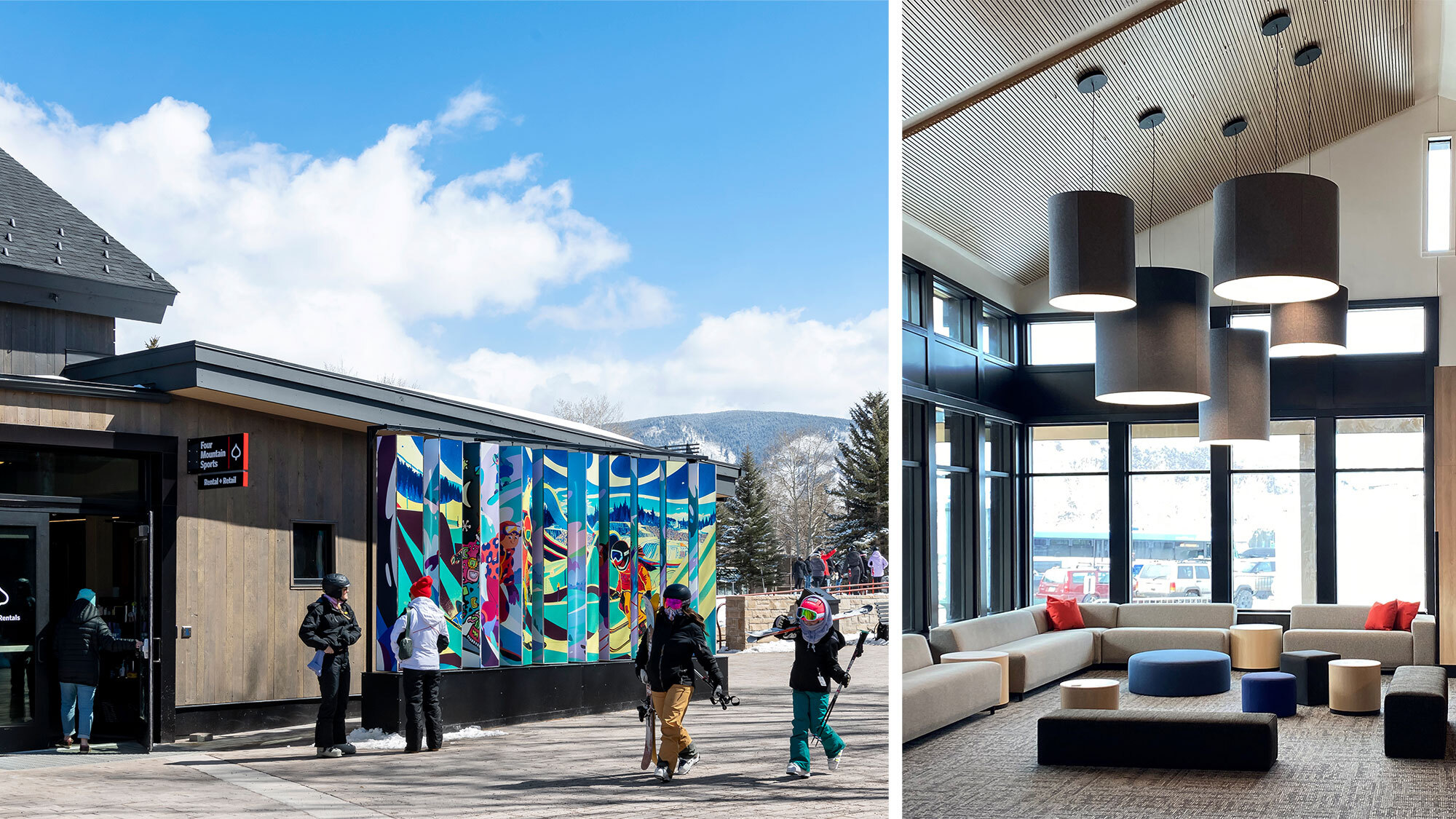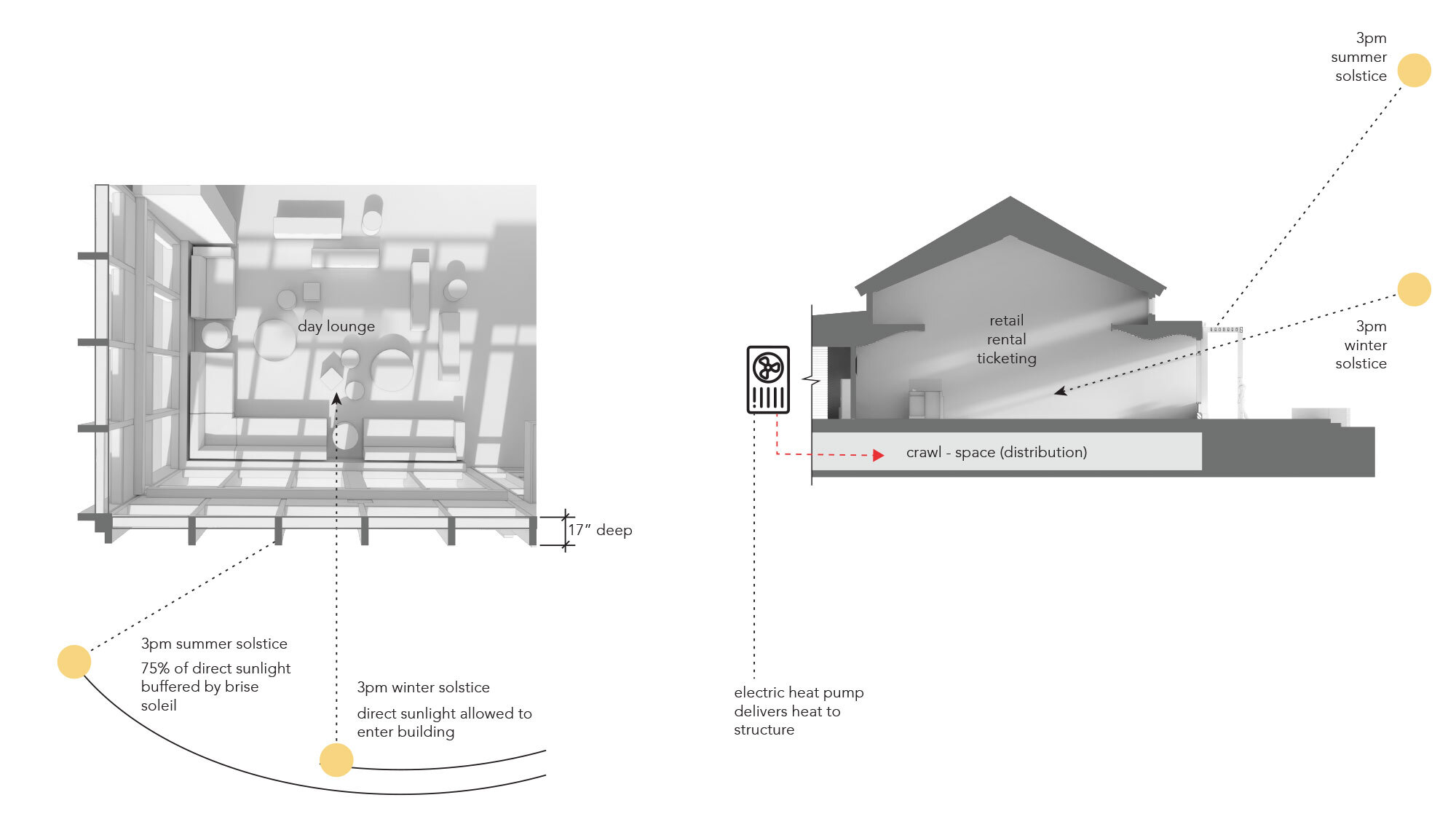 Phase I of the overall project and completed in 2014, The Hideout, is a new facility purpose-built for kids and their parents. The Hideout serves as the hub and registration center for children's programming including the Learn-to-Ski program and houses a dedicated day care facility. This building creates a fully immersive, interactive architectural experience catered to kids.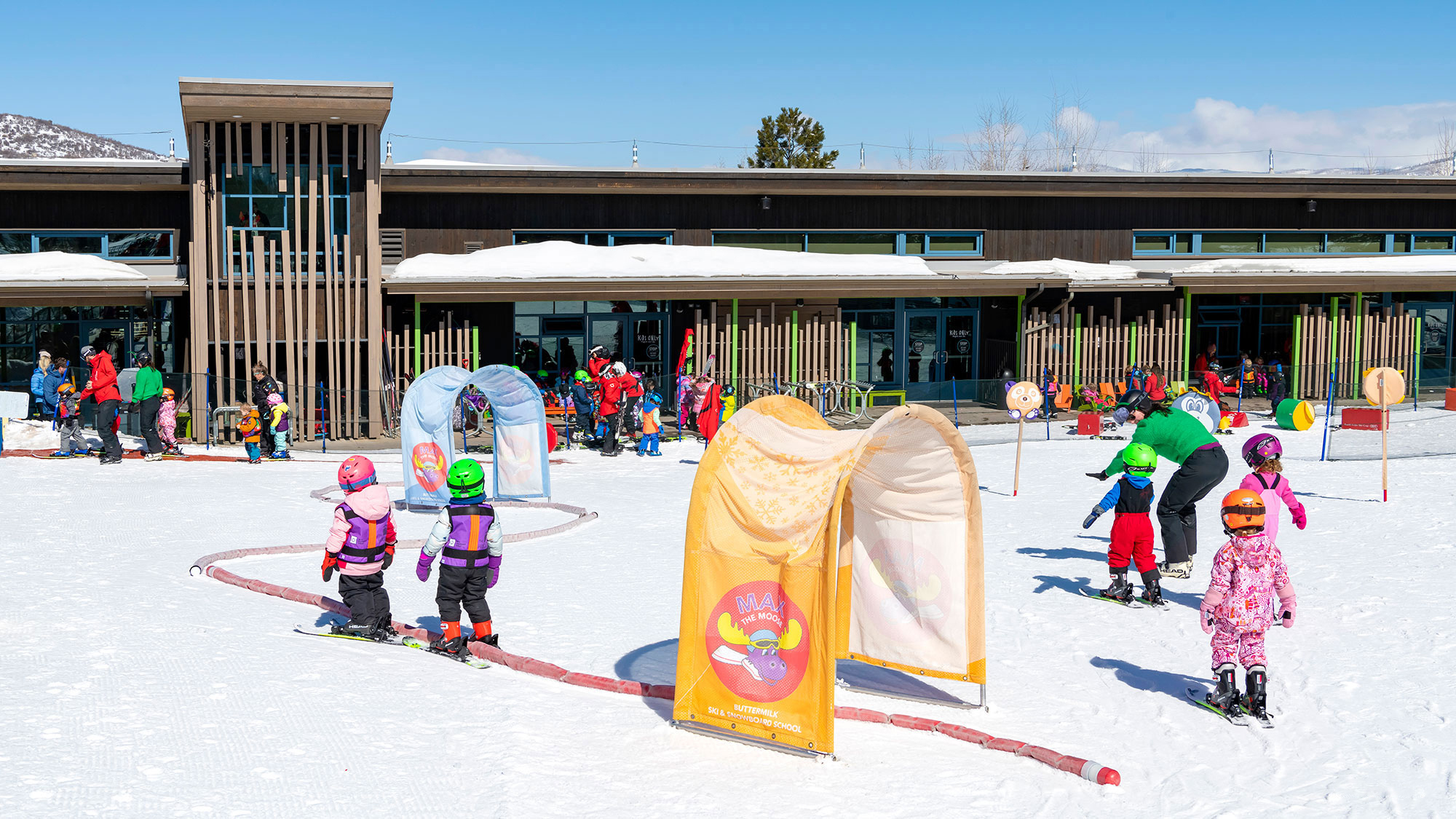 With an eye toward optimizing energy performance, sustainable design strategies generate efficient and high-performance buildings at Buttermilk.
Overall Project
Construction achieved greater than 76% total waste recovery through re-use or recycling. Less than 24% of the project's total construction material was disposed of at the local land fill—including an aging structure removed to make way for the campus plan.
Indoor air quality is maintained with low VOC finishes, frequent outdoor air changes, operable windows, air-locked entry vestibules, and walk-off grates that reduce dust by 85%.
Connected to Mass Transit & Intercept Lot for Aspen Highlands
Buttermilk Mountain Lodge
The Buttermilk Lodge remodel converted commercial kitchen equipment to electric where possible, with a phased plan to replace all natural gas equipment over time.
Complete window replacement with U-.24 glazing and solar shades at Buttermilk Mountain Lodge reduces heat gain and summer cooling loads.
Guest Services

Guest Services is an all electric building. It will function as net-zero once the local utility completes their targeted transition to renewable source power.
Guest Services uses passive solar design and performs 26% better than code based on ASHRAE 90.1-1.
Guest Services and The Hideout have a super-insulated envelope with R-60 roof and R-28 Walls as well as a rain-screen skin.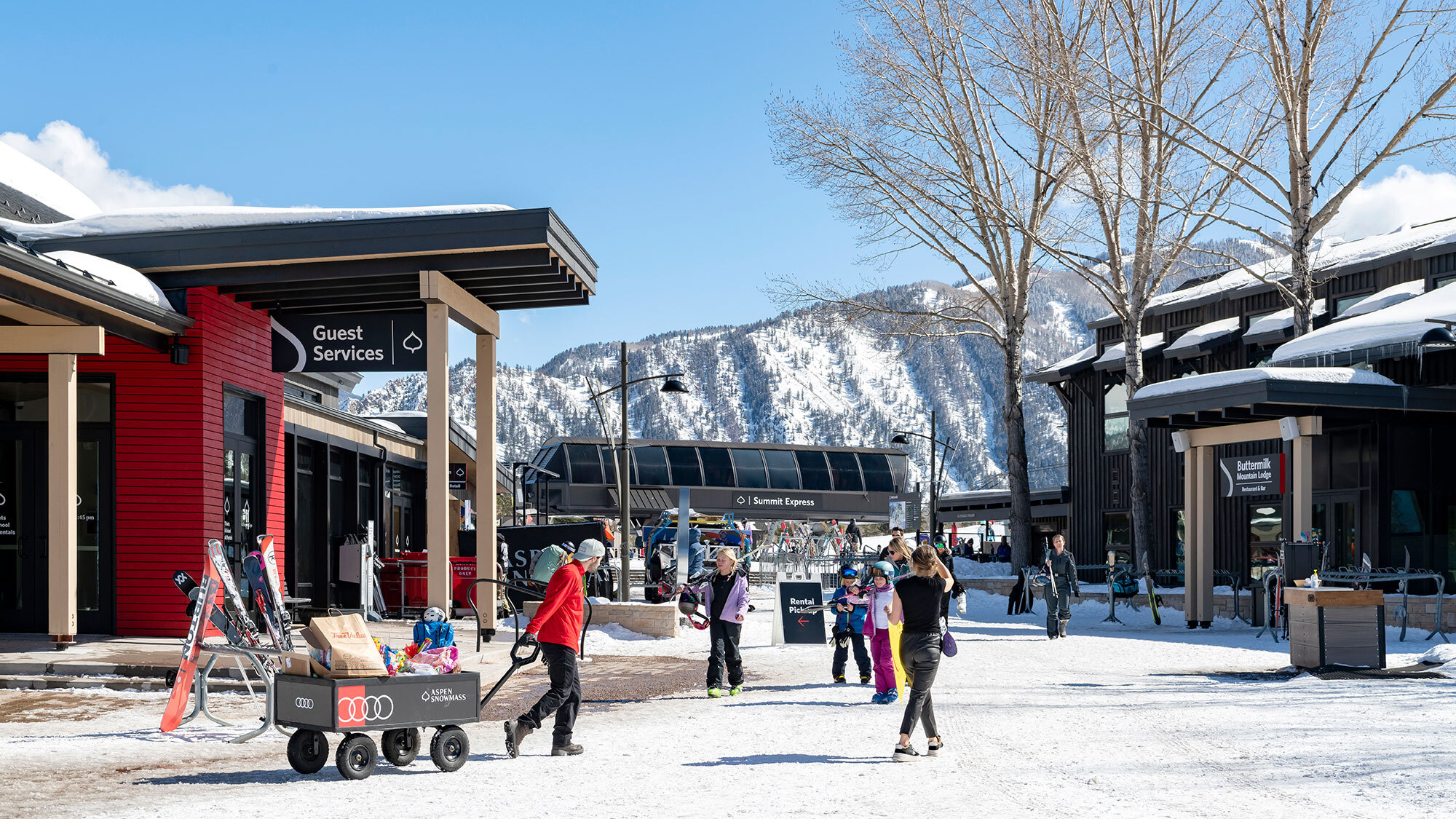 Project Size
38,600 Total SF
Buttermilk Mountain Lodge: 21,500 SF
Guest Services: 9,700 SF
The Hideout: 7,400 SF
Primary Scope
Architecture, Interior Architecture, Interiors FF&E
Master Planning in collaboration with DesignWorkshop
Primary Materials
Wood Siding, Heavy Timber, Triple Pane Windows, Exposed Concrete, and Stone Masonry
Related Projects
Buttermilk Mountain, Colorado
Buttermilk Hideout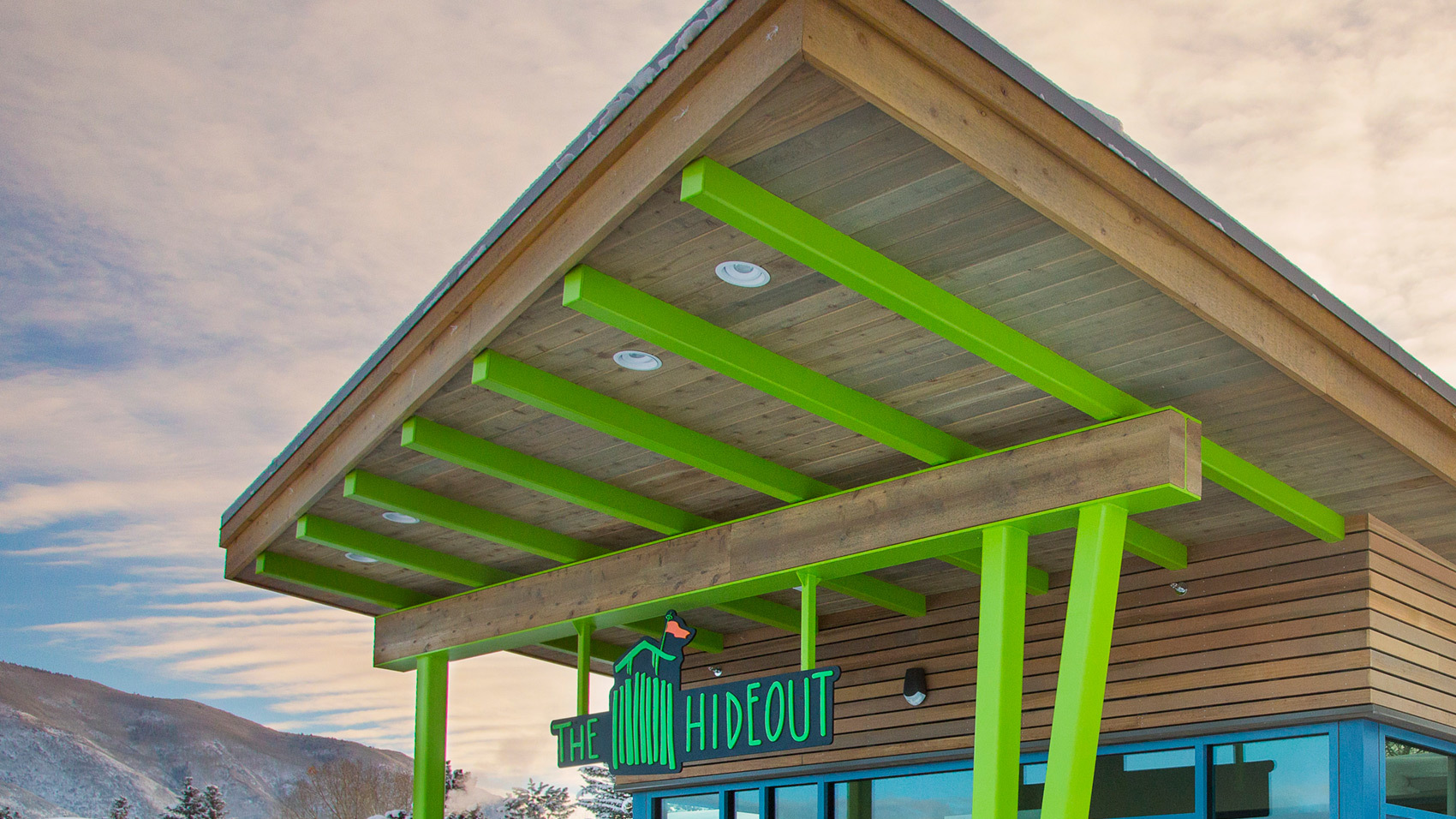 Snowmass Base Village, Colorado
The Treehouse: Kids Adventure Center