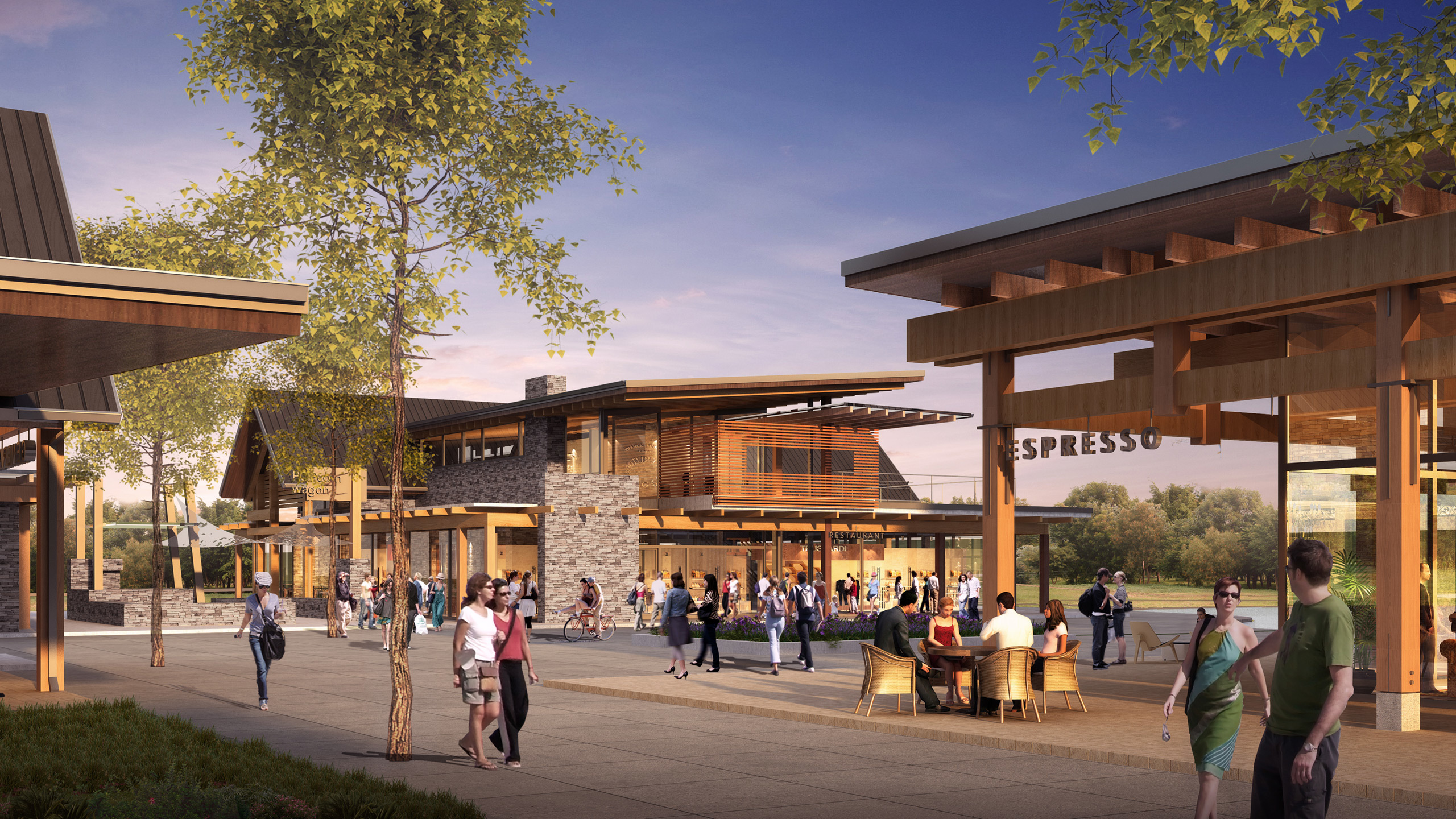 A recreation center, clubhouse and fourteen mixed-use buildings create a community centerpiece. The design uses topography to wrap around sub-grade parking and create a hill town with pedestrian streets linking activity anchors.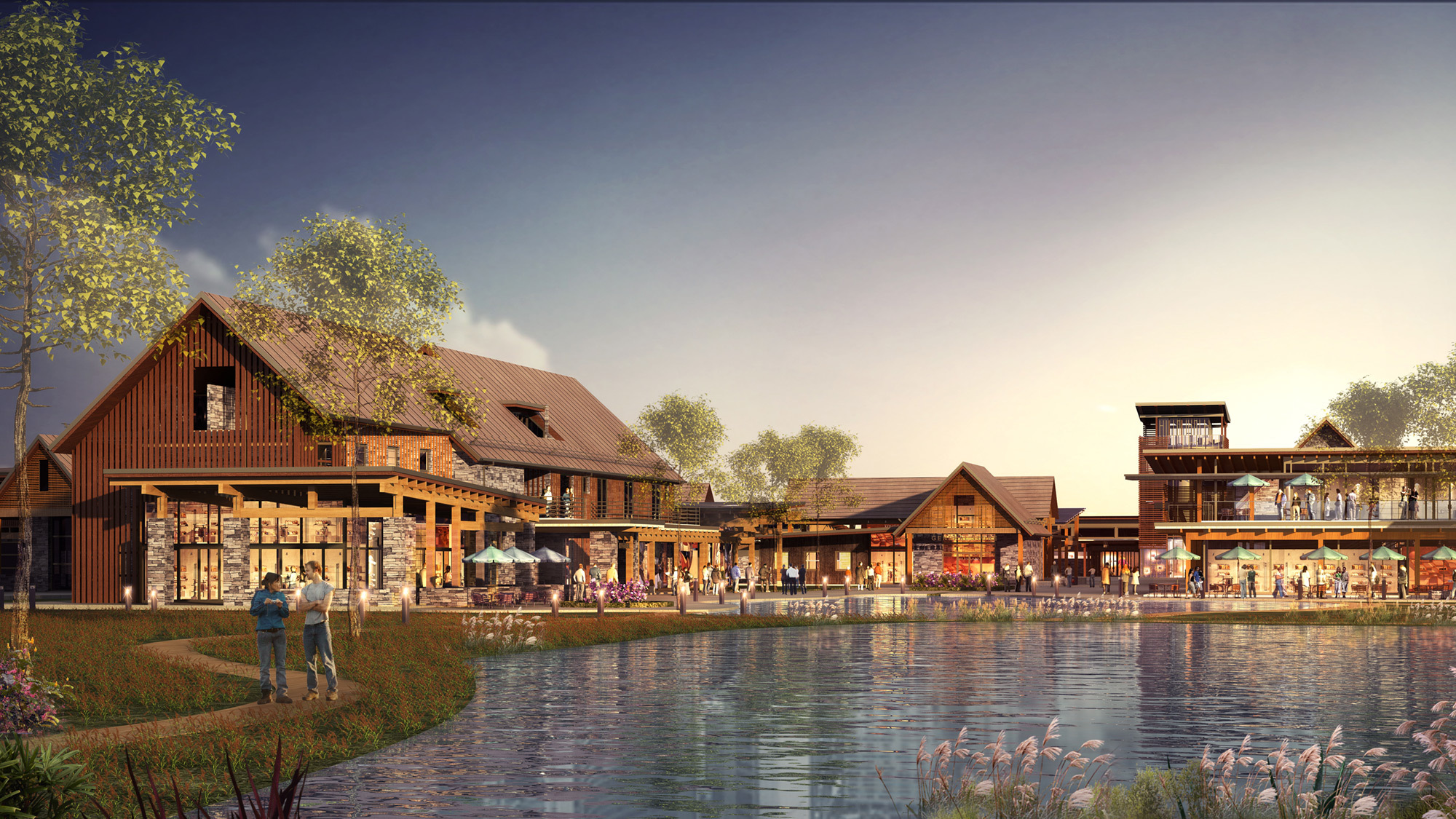 The site is a 25-acre knoll at the center of an 1800 unit residential community with beautiful summers and cold, dry winters. Protection from the elements was a design directive. The goal is to accommodate a golf clubhouse, recreation center, and mixed use retail street in a forward-looking community centerpiece that worked year-round to create a gathering place and varied activities for the community. The concept uses topography to create a hill town. The clubhouse, recreation center, and retail street wrap around the hill, using the elevated topography to provide hilltop views, easy access to sub-grade parking, and create a recognizable landmark.
The architects programmed the facilities and amenities to create multiple levels of activities and experiences. Trails, lake edges with hardscape and natural edges, fire-pits, restaurant/bars, nightclubs, family restaurants, a great lawn for music and wedding tents, demonstration retail for outdoor apparel and the climbing and observation tower are some of the attractions.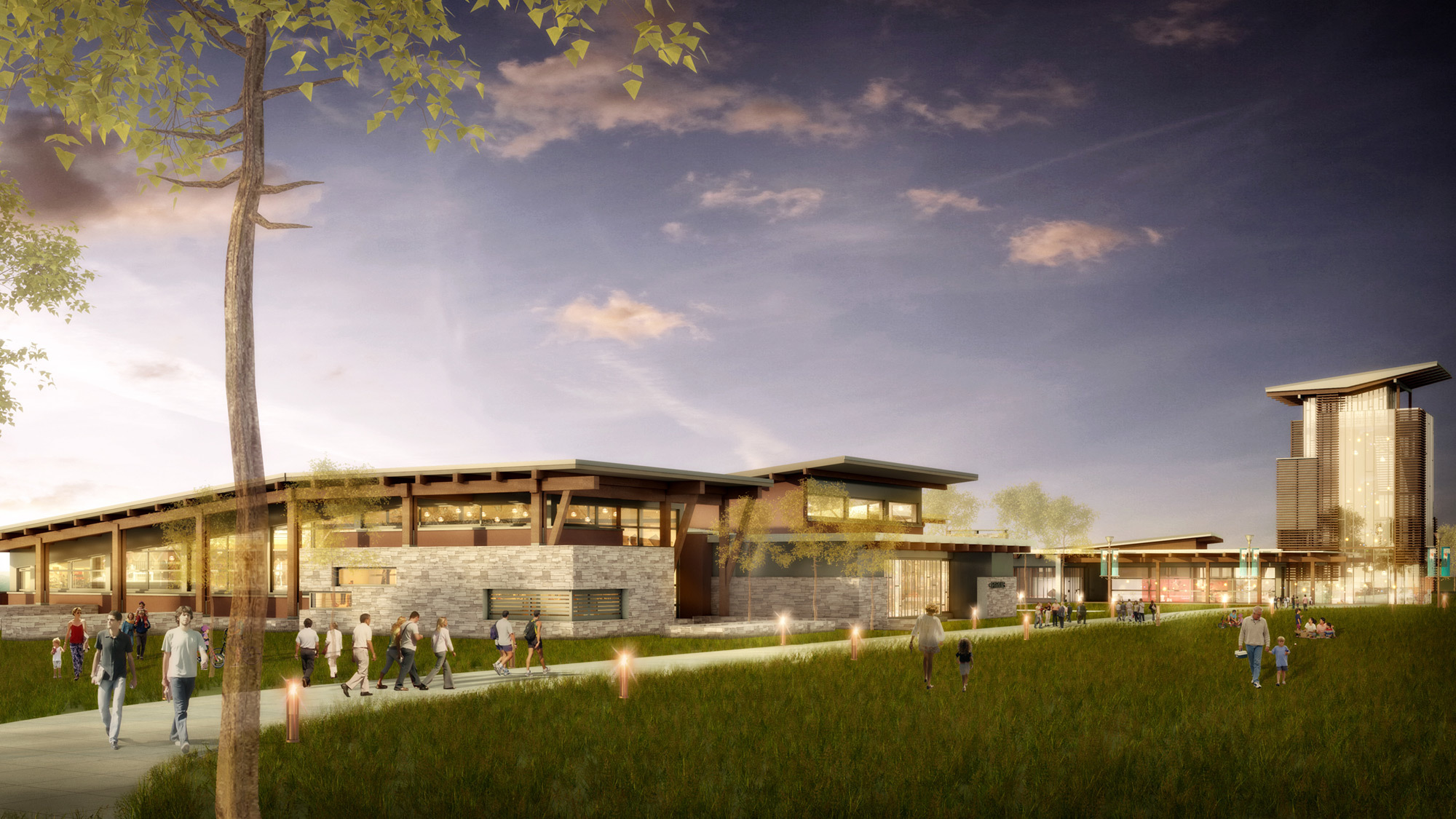 Location
Changbaishan, Jilin Province, China
Project Size
25 Acres
Recreation Center
Observation and Climbing Tower
Mixed-Use Retail Street
Primary Scope
Master Planning and Architecture
Related Projects
Big Sky, Montana
Ulery's Lake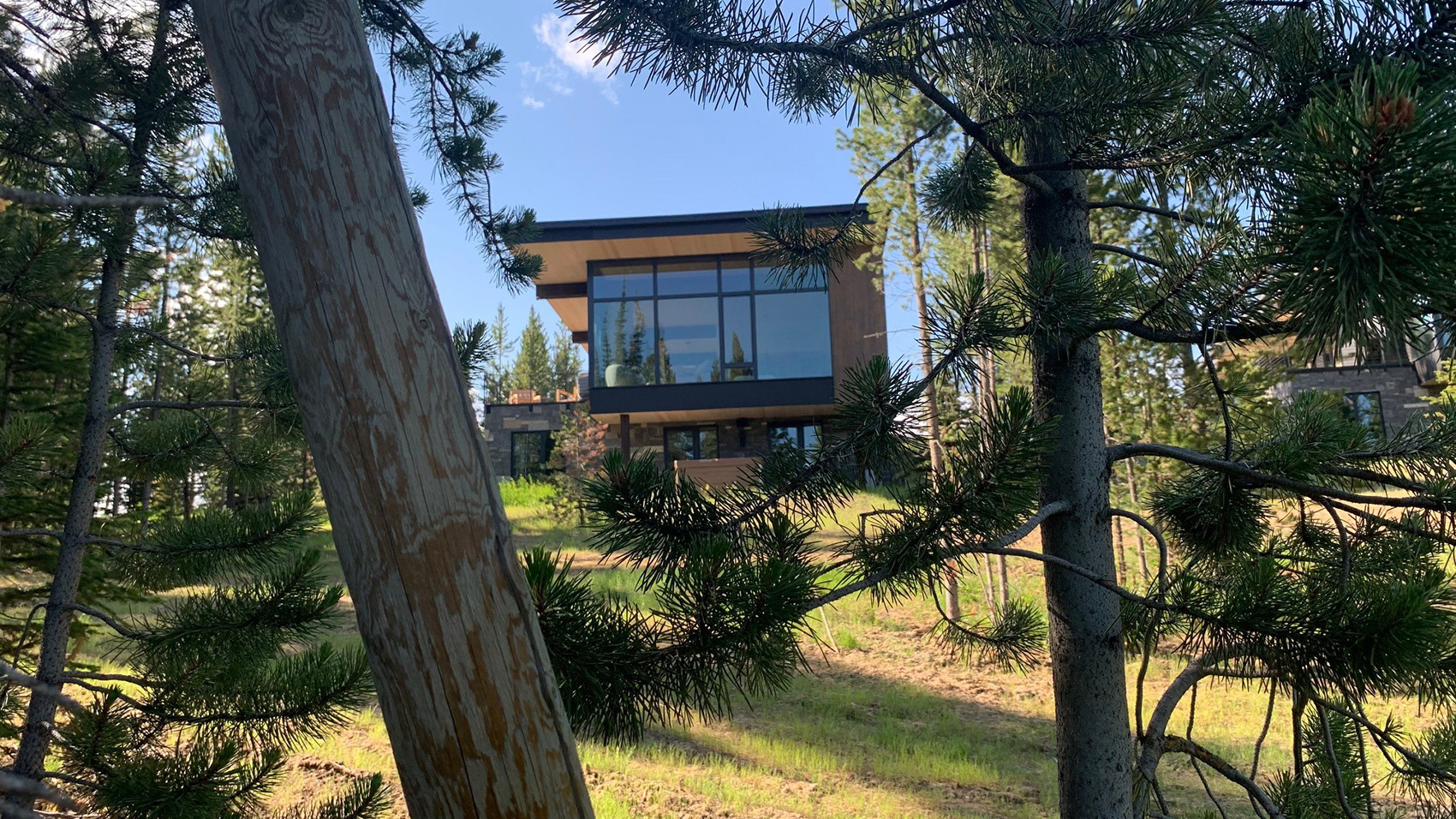 Aspen, Colorado
Obermeyer Place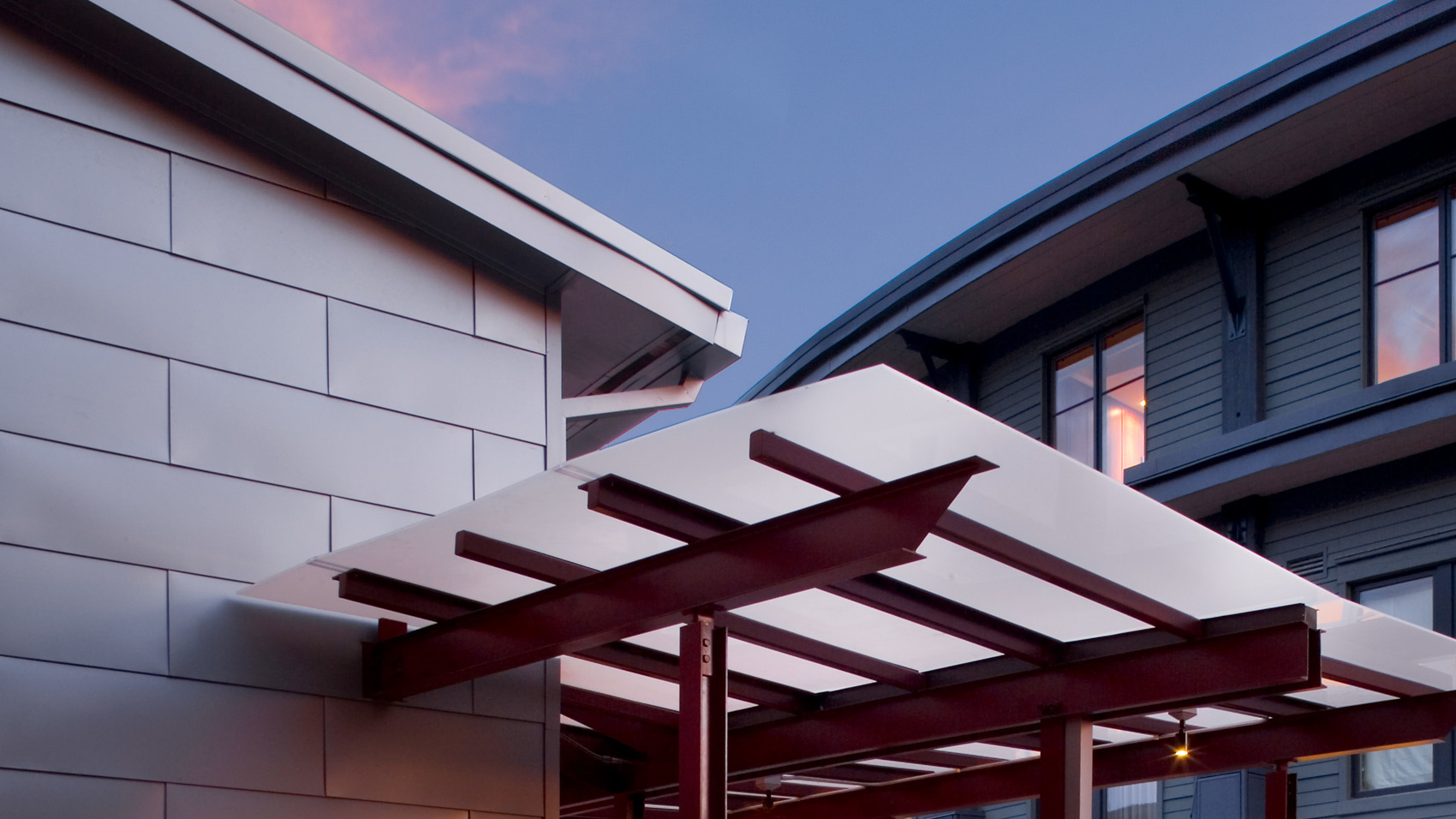 Snowmass Village, Colorado
Snowmass Center