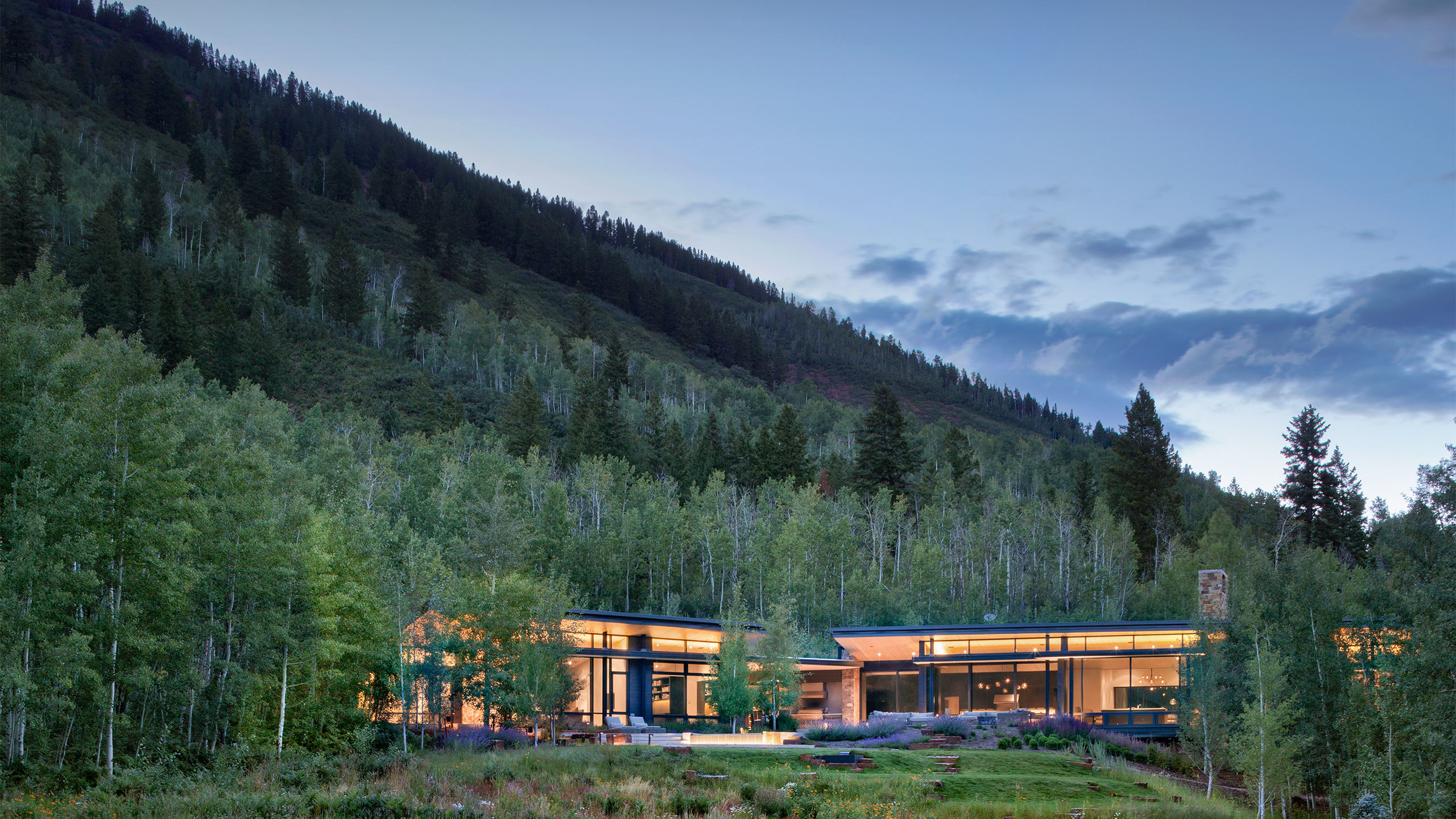 Nestled into a high alpine meadow surrounded by aspen trees, the site has sweeping views to the south while inhabiting an avalanche path from the north. The design strives to merge the owners' high regard for the natural environment and their taste for modern forms.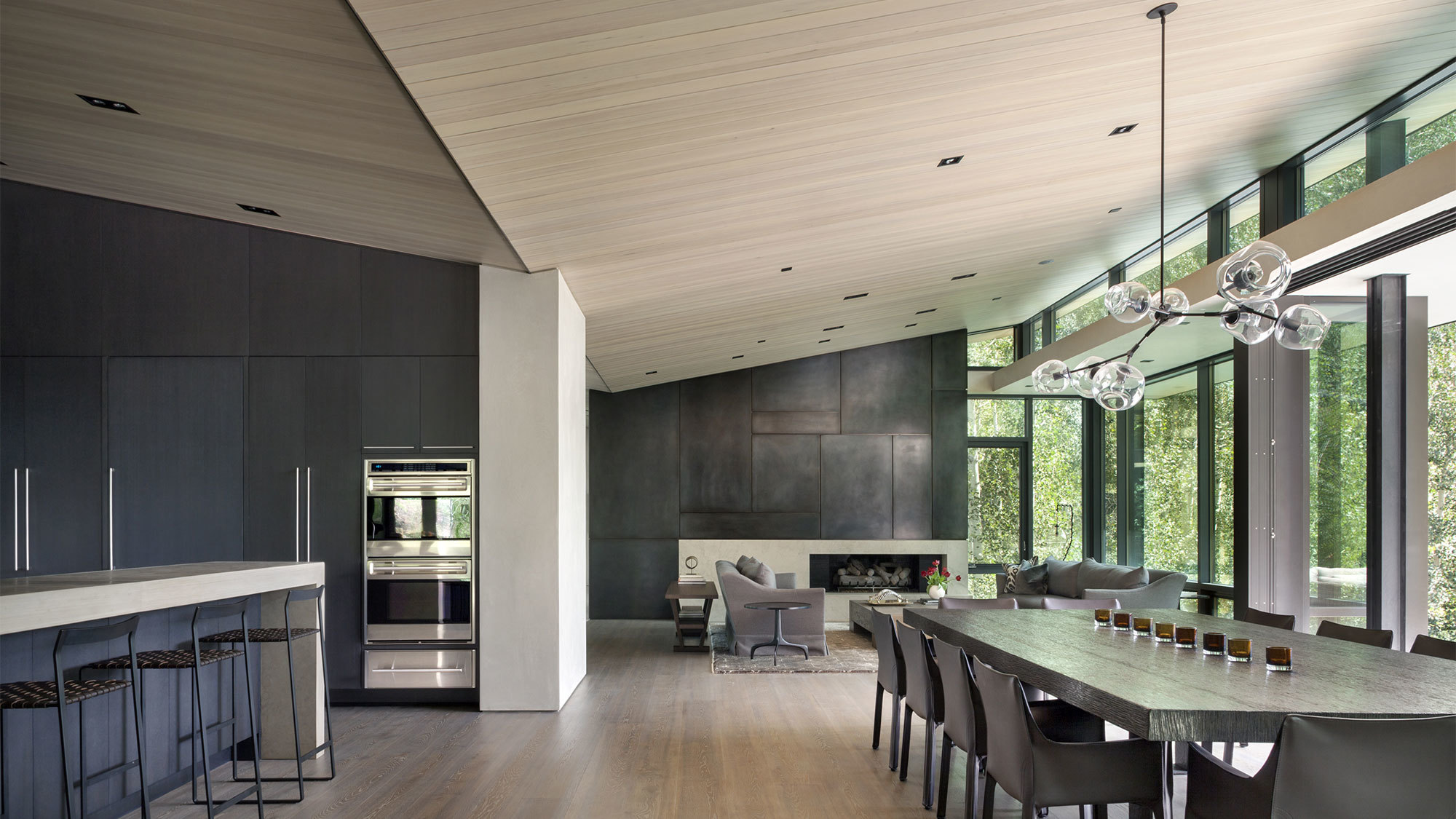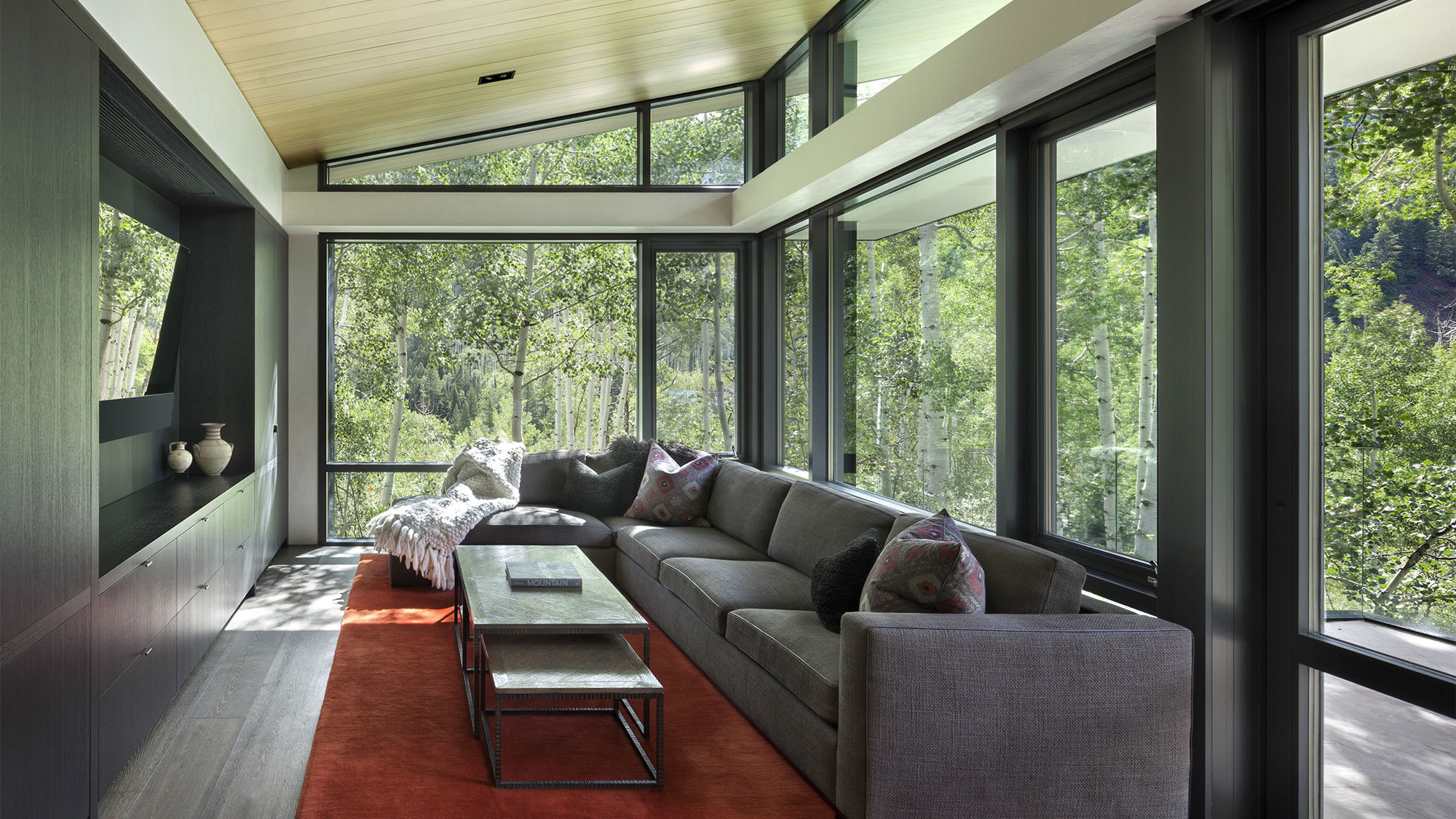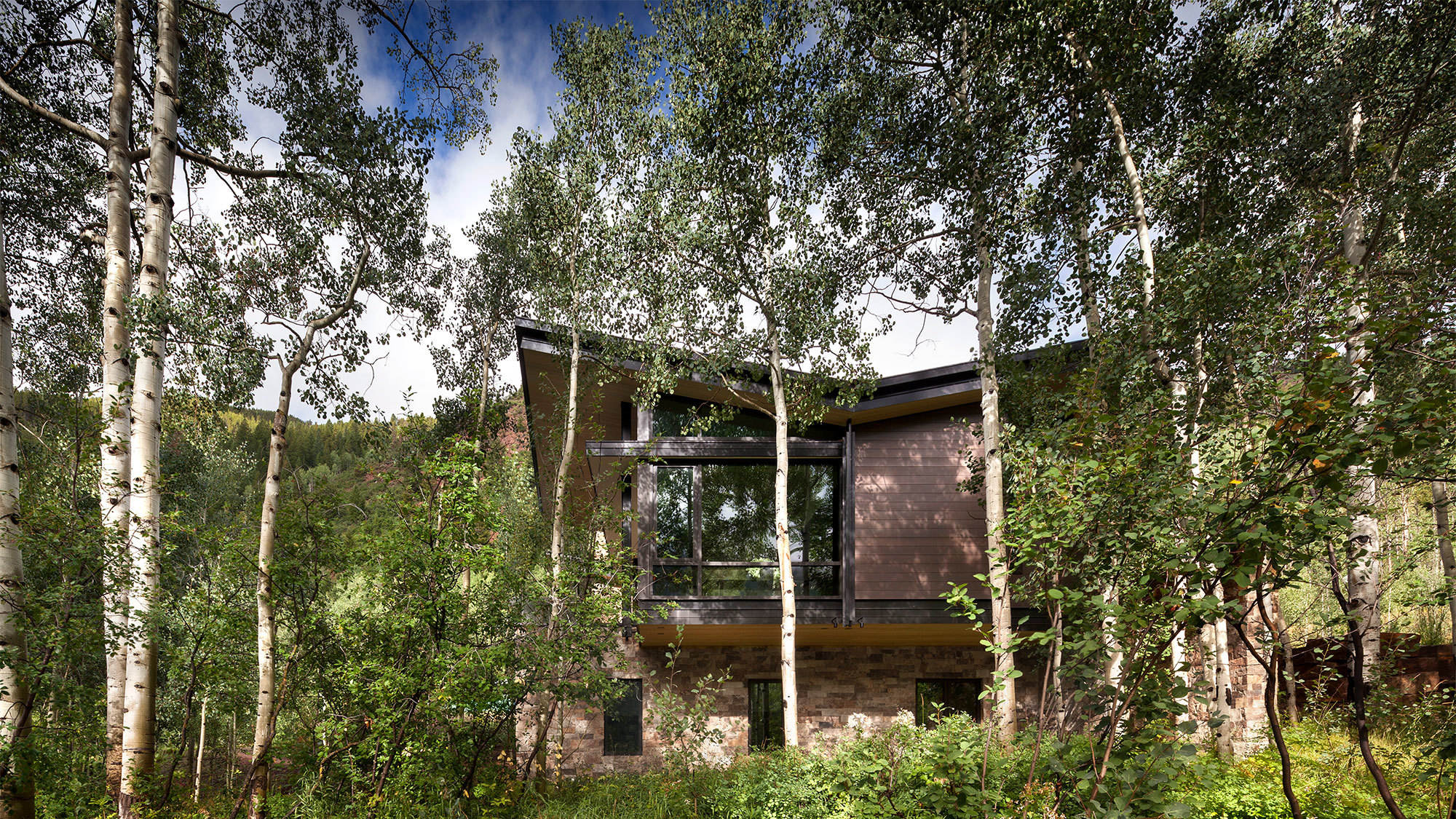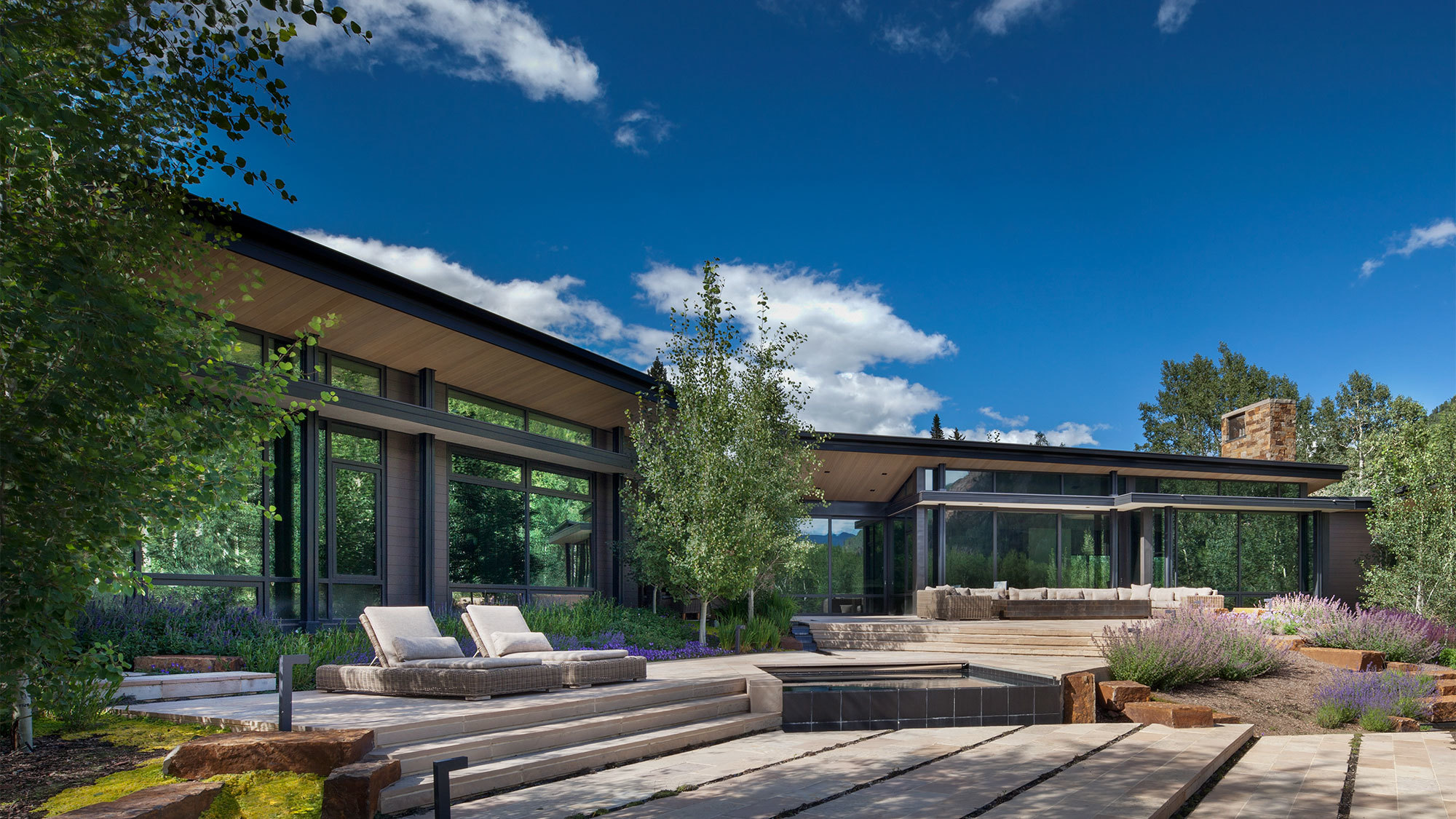 The sectional diagram of the house is born from the site constraints and opportunities. The butterfly roof simultaneously captures views while turning its back on the avalanche path.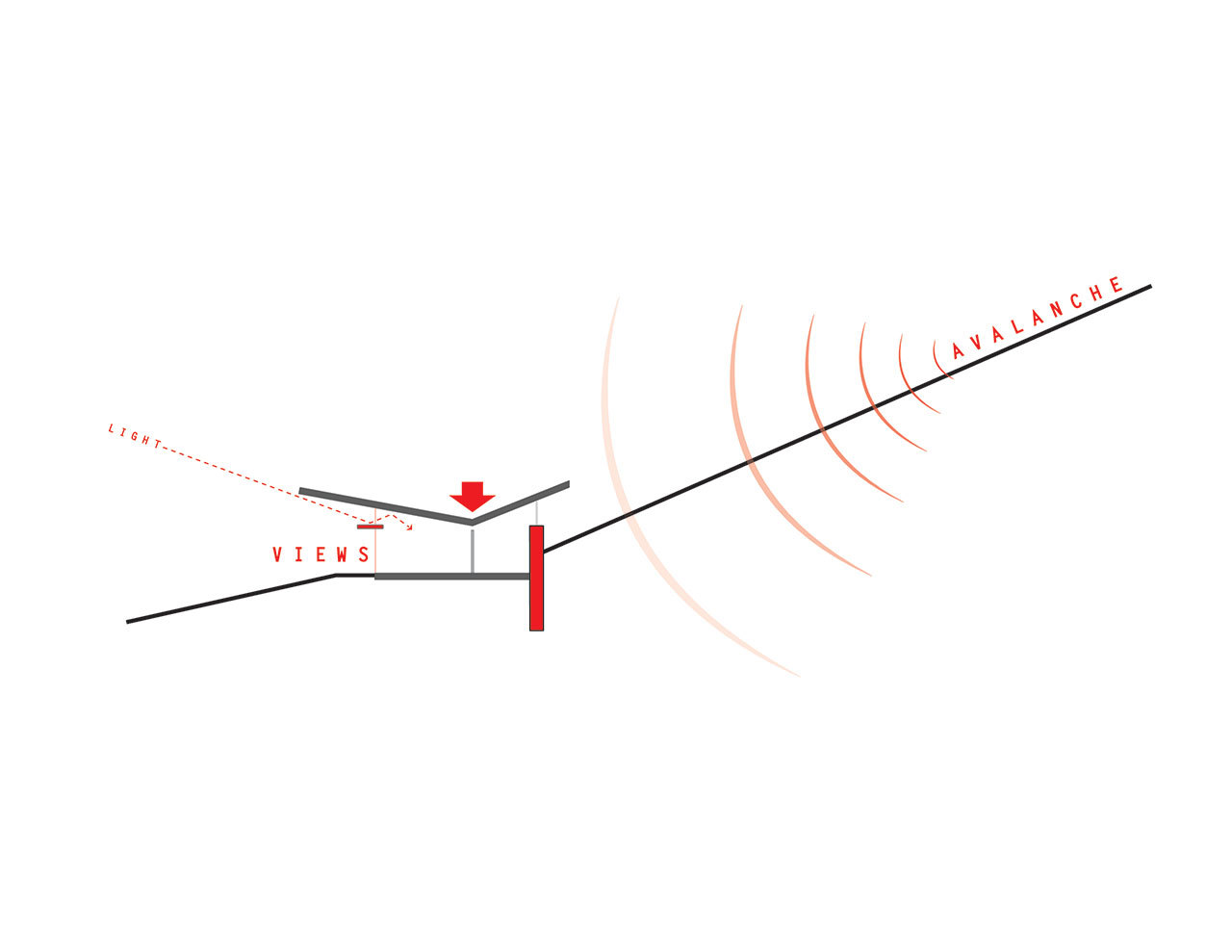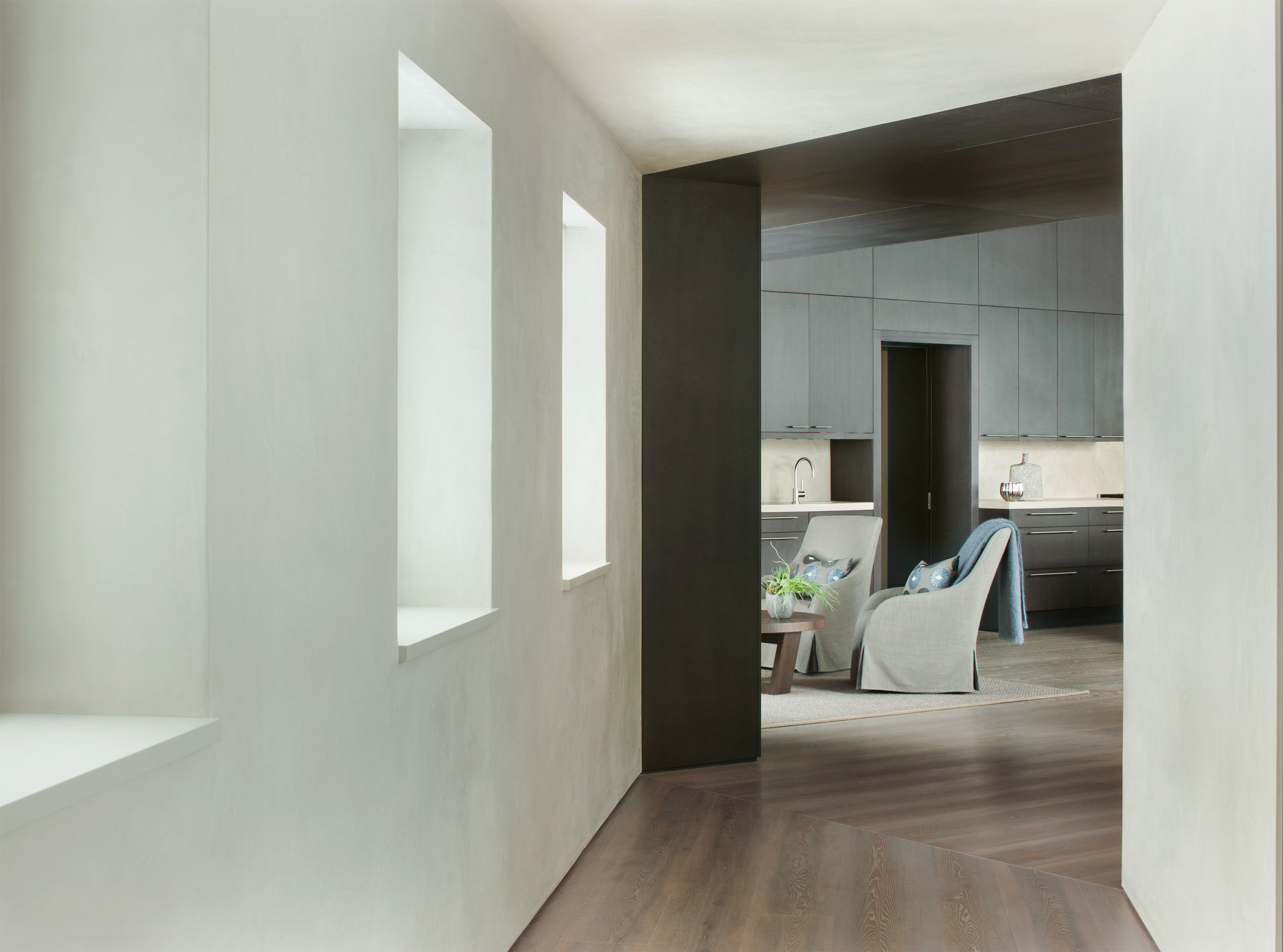 The resulting design articulates three pods along the topography and creates opportunities for spatial interplay between them. At each pod, heavy stone walls anchor the northern edge, while glass walls and soaring ceilings visually extend the space from the interior to the exterior. The butterfly roof balances atop columns between the planes of stone and glass, allowing an open plan below.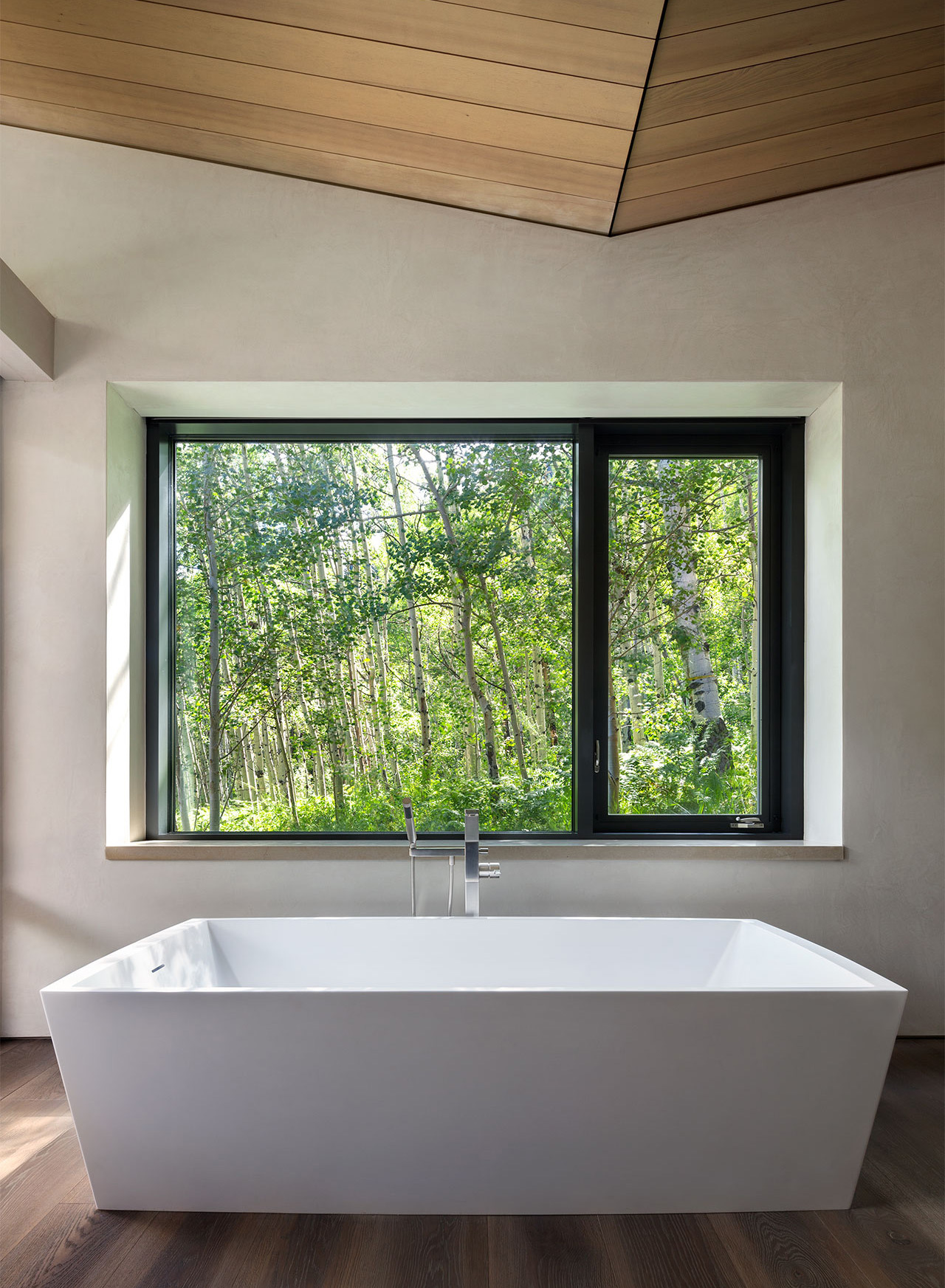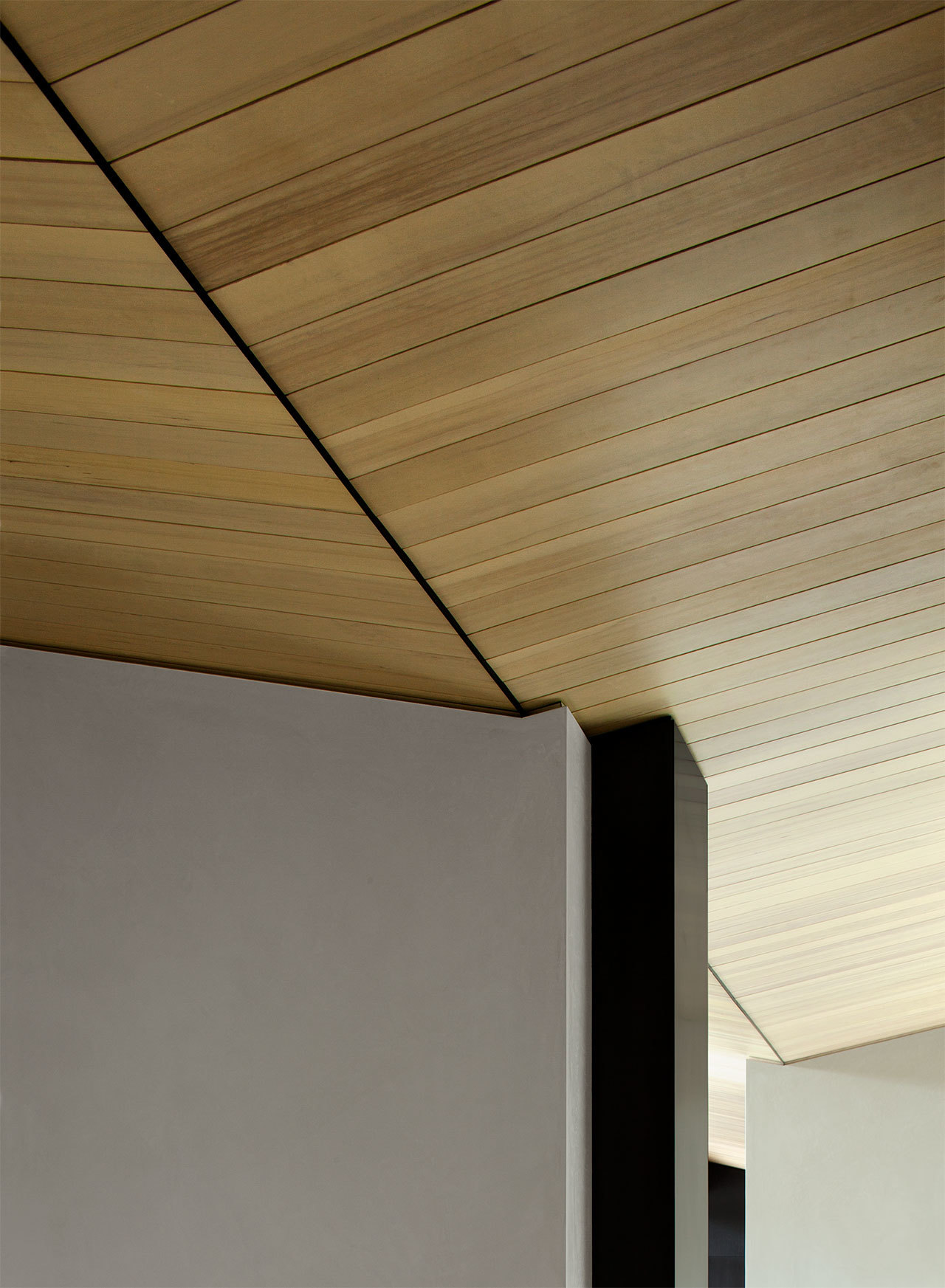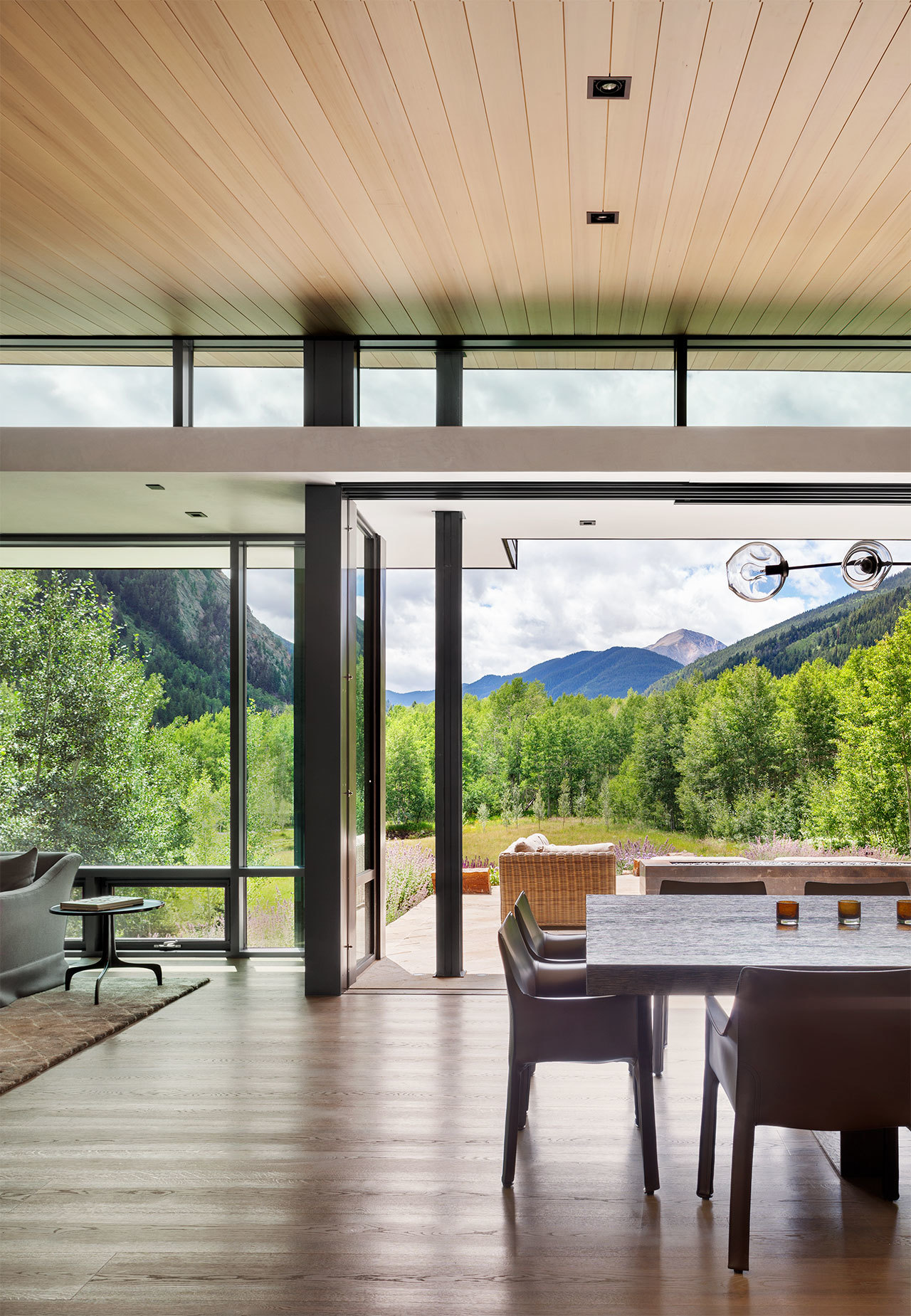 The home is quiet and grounded in its response to the pastoral meadow, while being open and expansive to the spectacular high peaks surrounding it.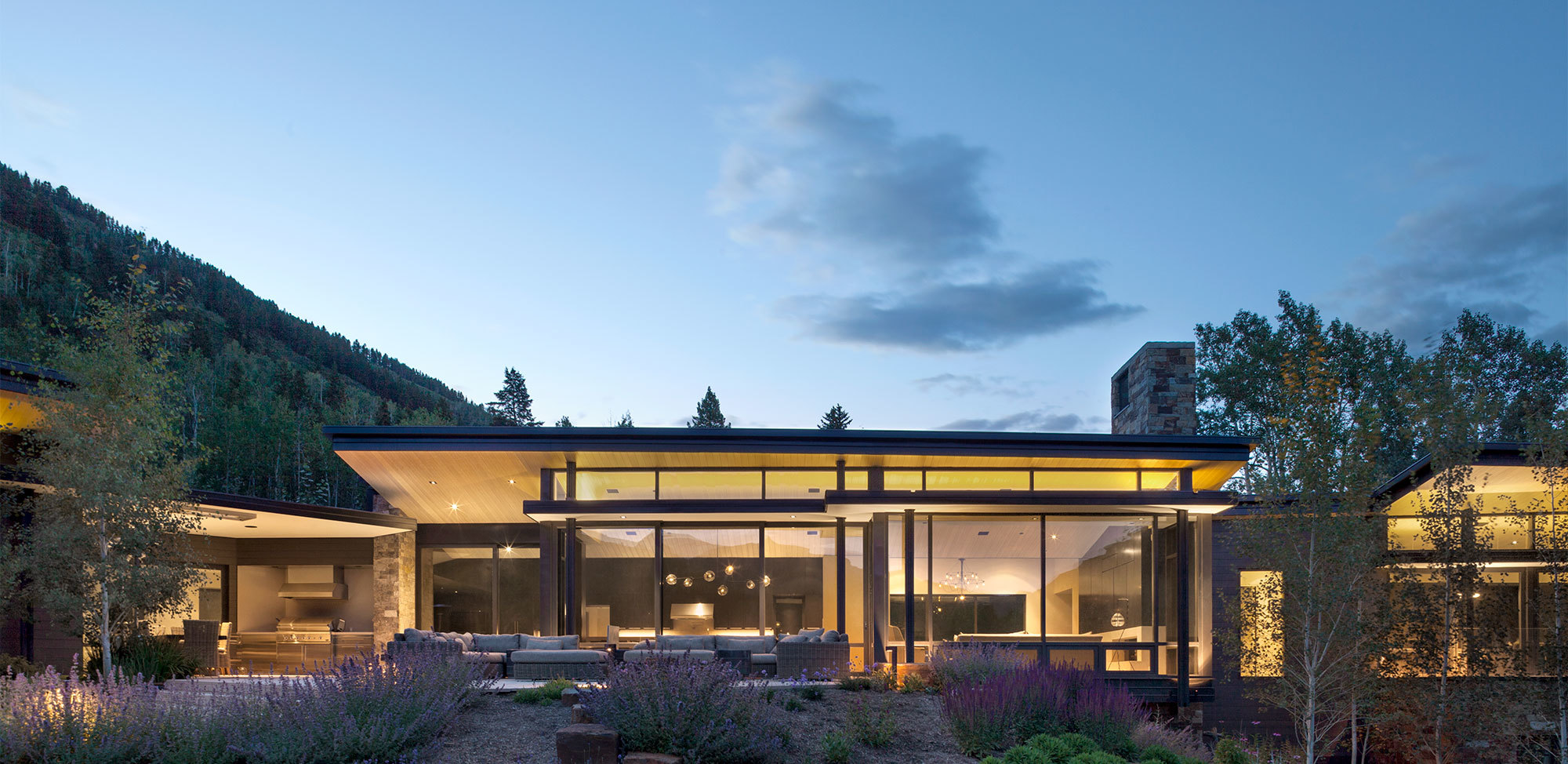 Location
Pitkin County, Colorado
Project Size
9,728 SF

19 Acres
Primary Scope
Architecture, Interior Architecture, and Interior Finishes
Interior Finishes and Furnishings by Gary Lee Partners
Primary Materials
Cedar Siding, Colorado Sandstone Veneer
Awards
AIA Colorado West | Award of Merit
Related Projects
Pitkin County, Colorado
Wall House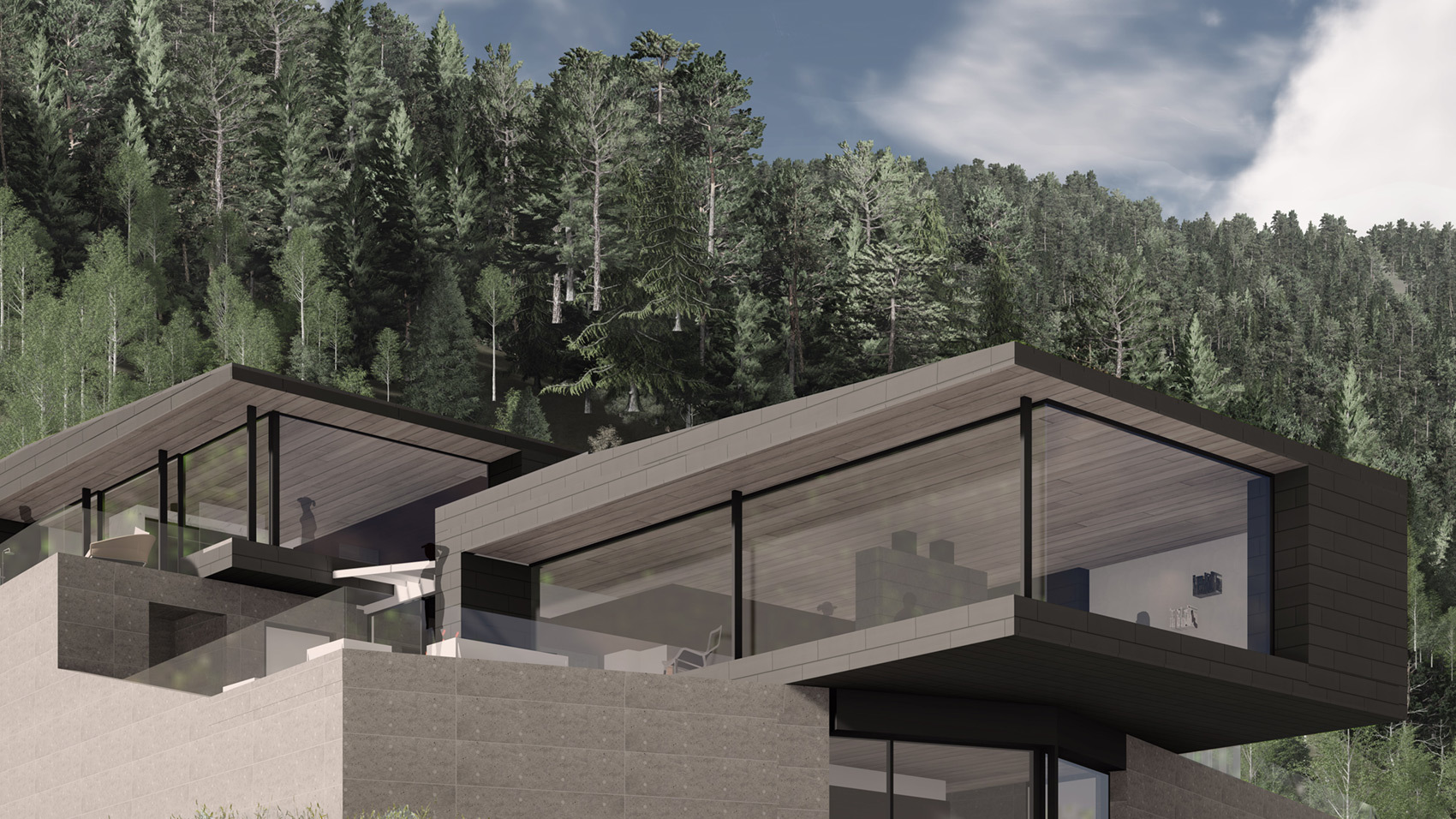 Eagle County, Colorado
Gambel Oaks Ranch