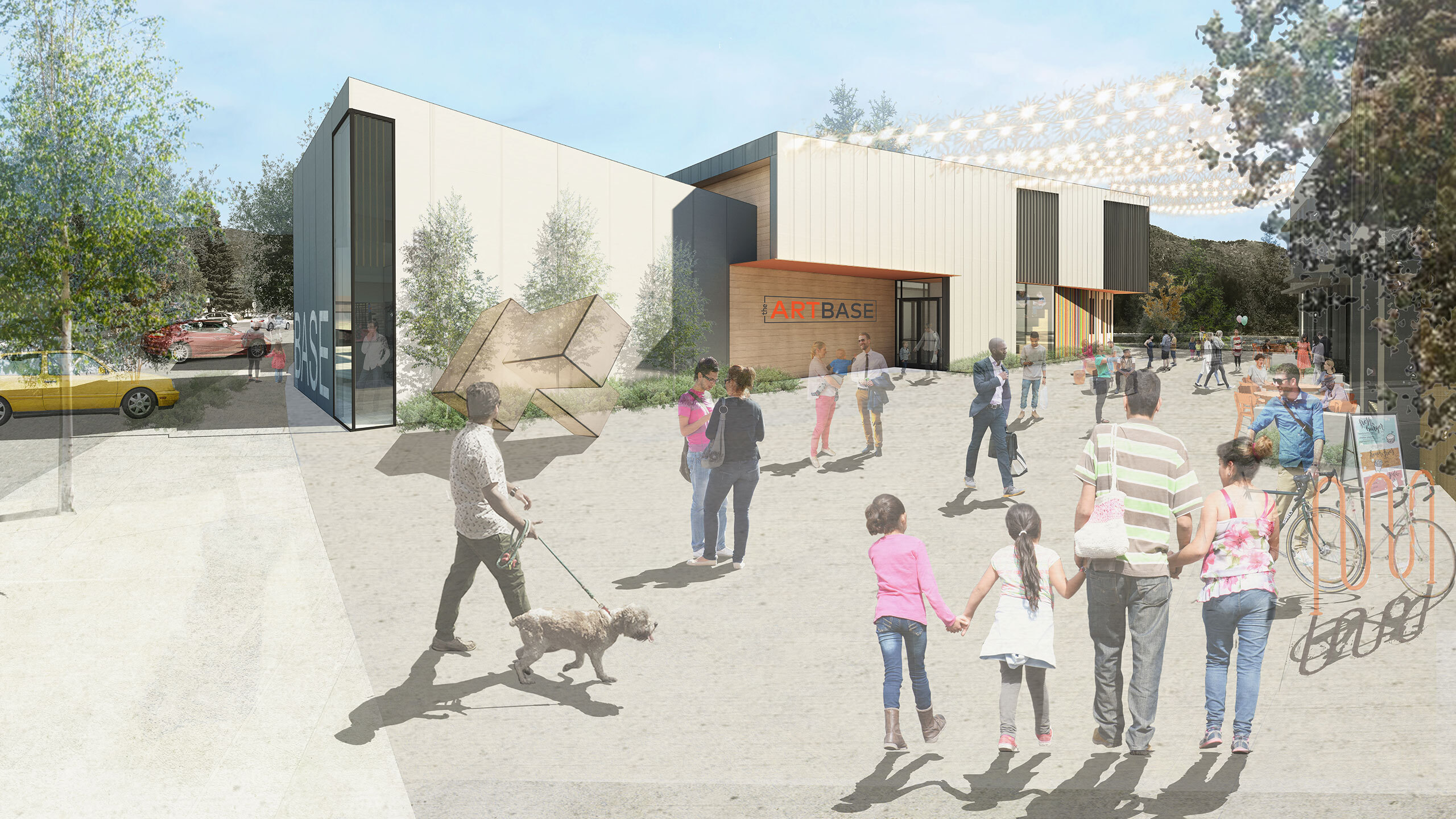 The Art Base is a community and cultural anchor in downtown Basalt, Colorado, offering programs to attract both artists and art enthusiasts. The new building was proposed to reside within the future Basalt River Park mixed-use development along the banks of the Roaring Fork River. CCY Architects, in collaboration with The Art Base board of directors, developed a vibrant concept that will provide increased gallery space, flexible gathering spaces, and enhanced classrooms for first-class visual arts exhibitions, education, and events.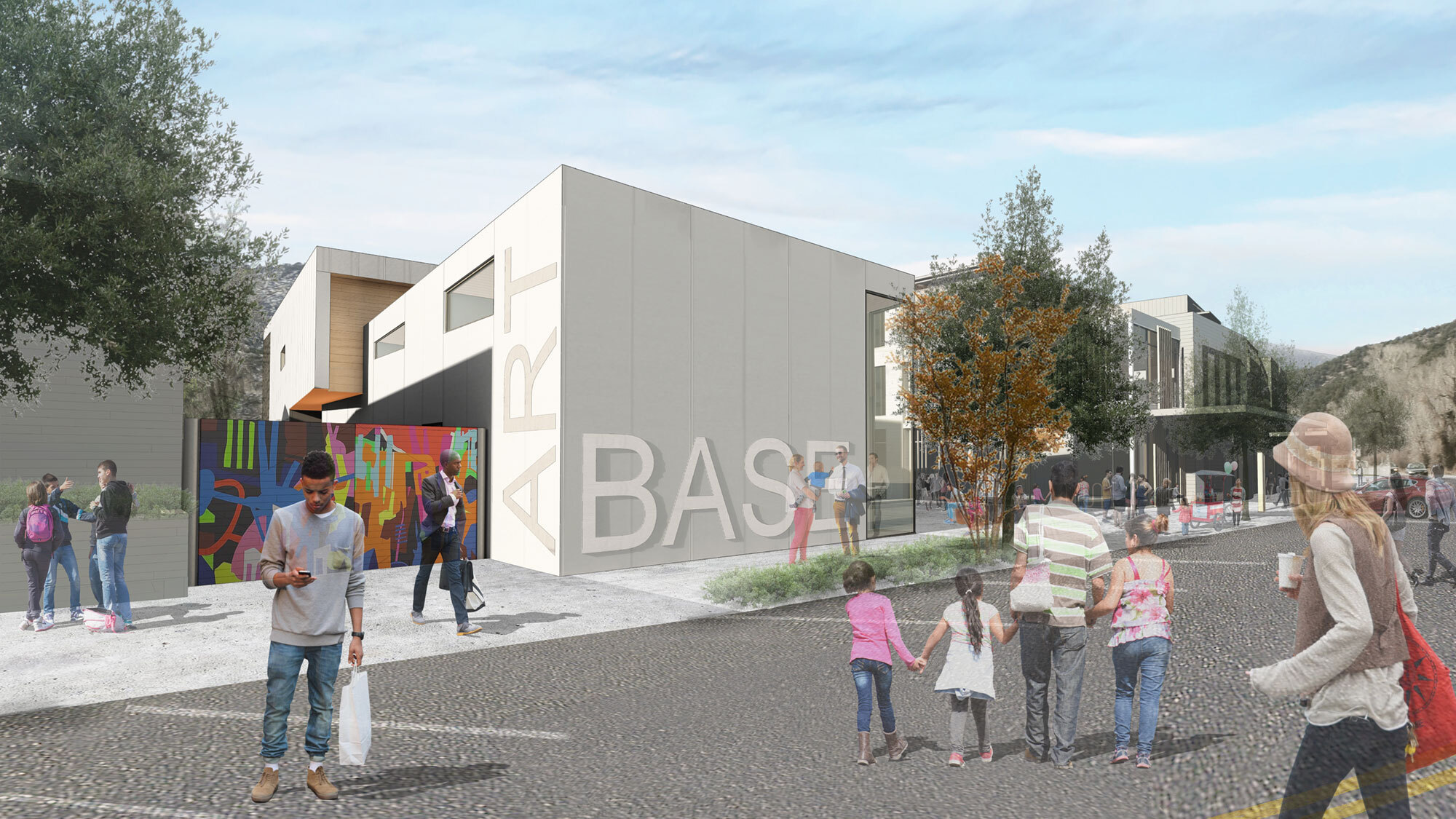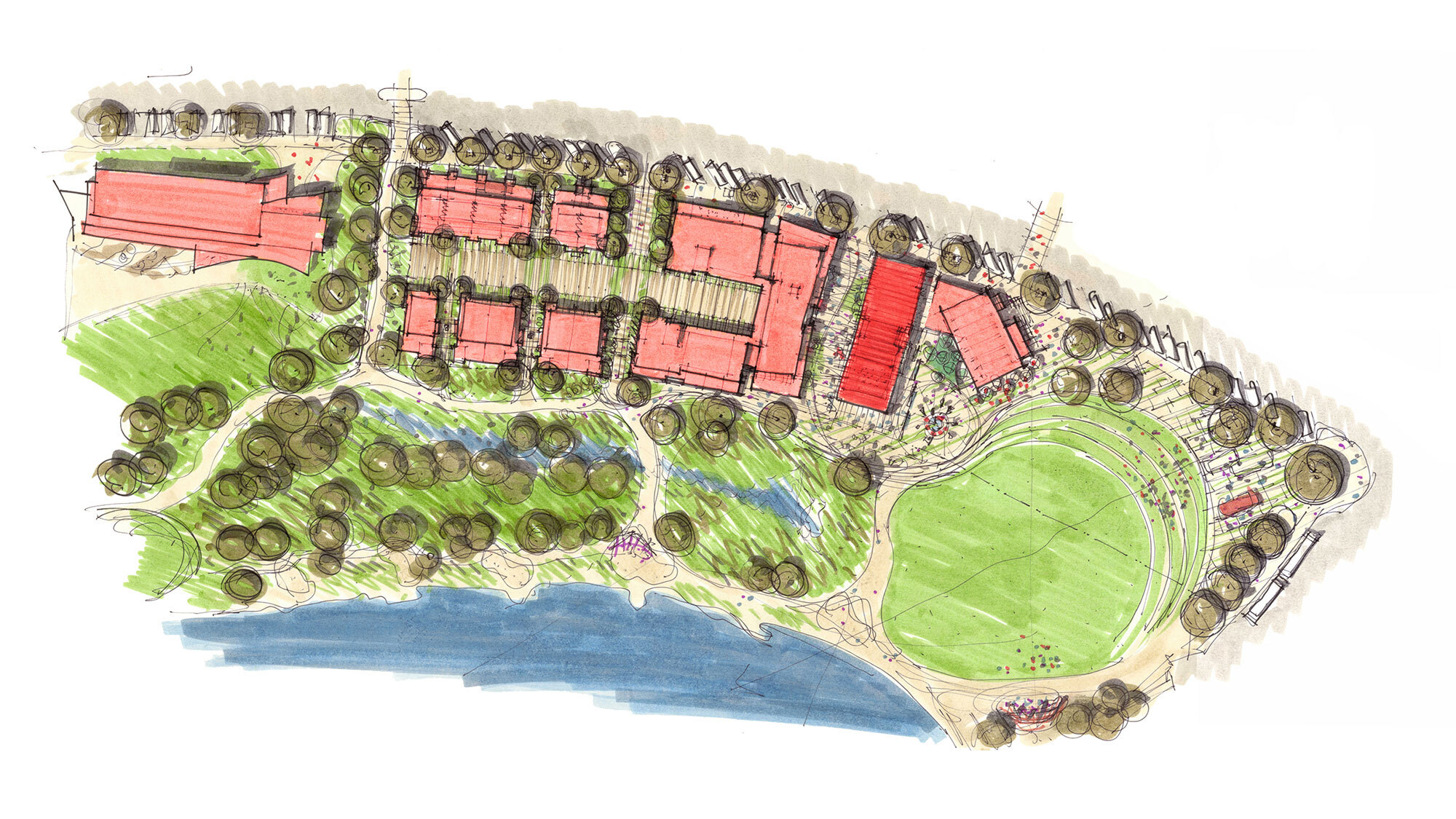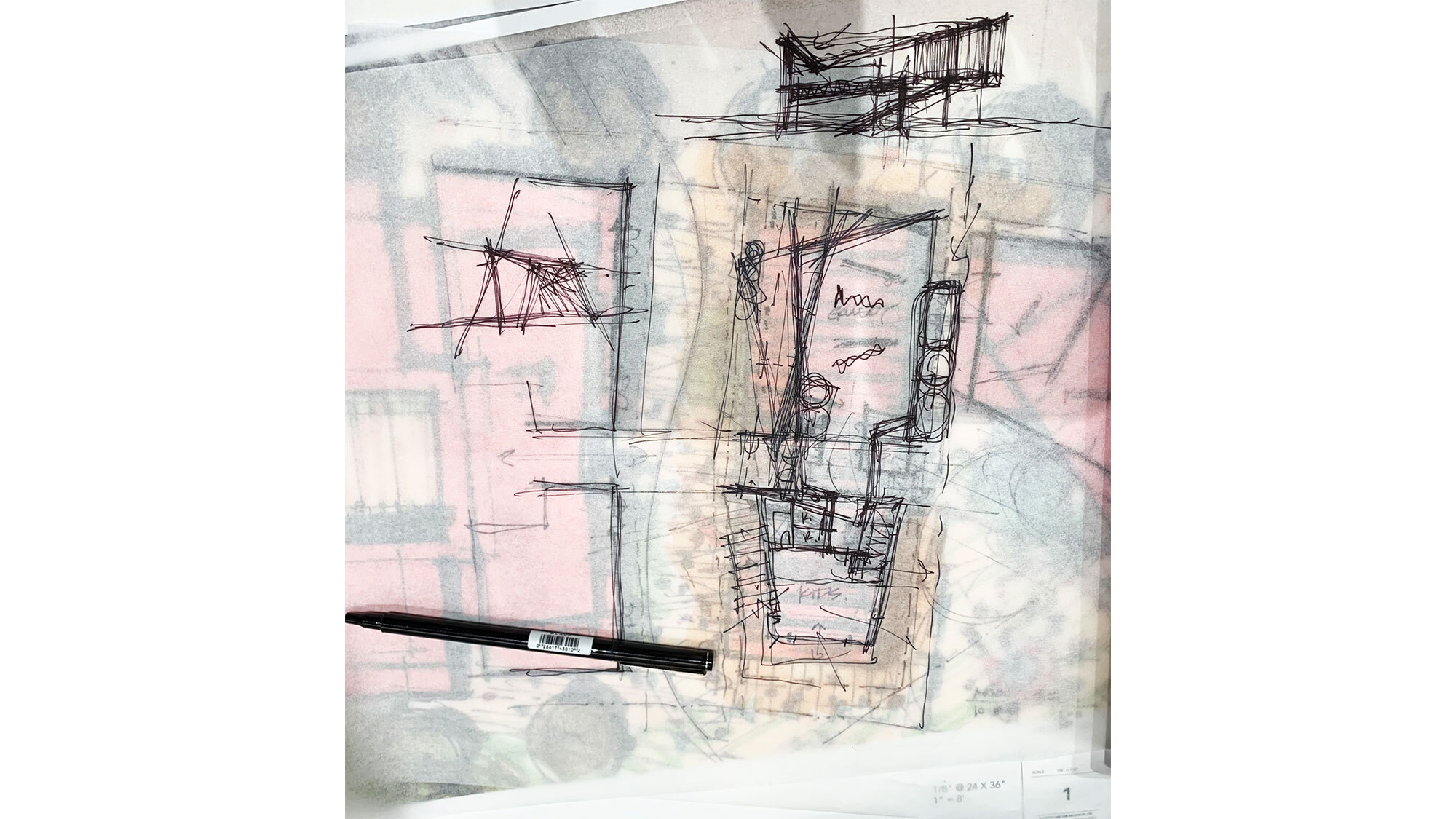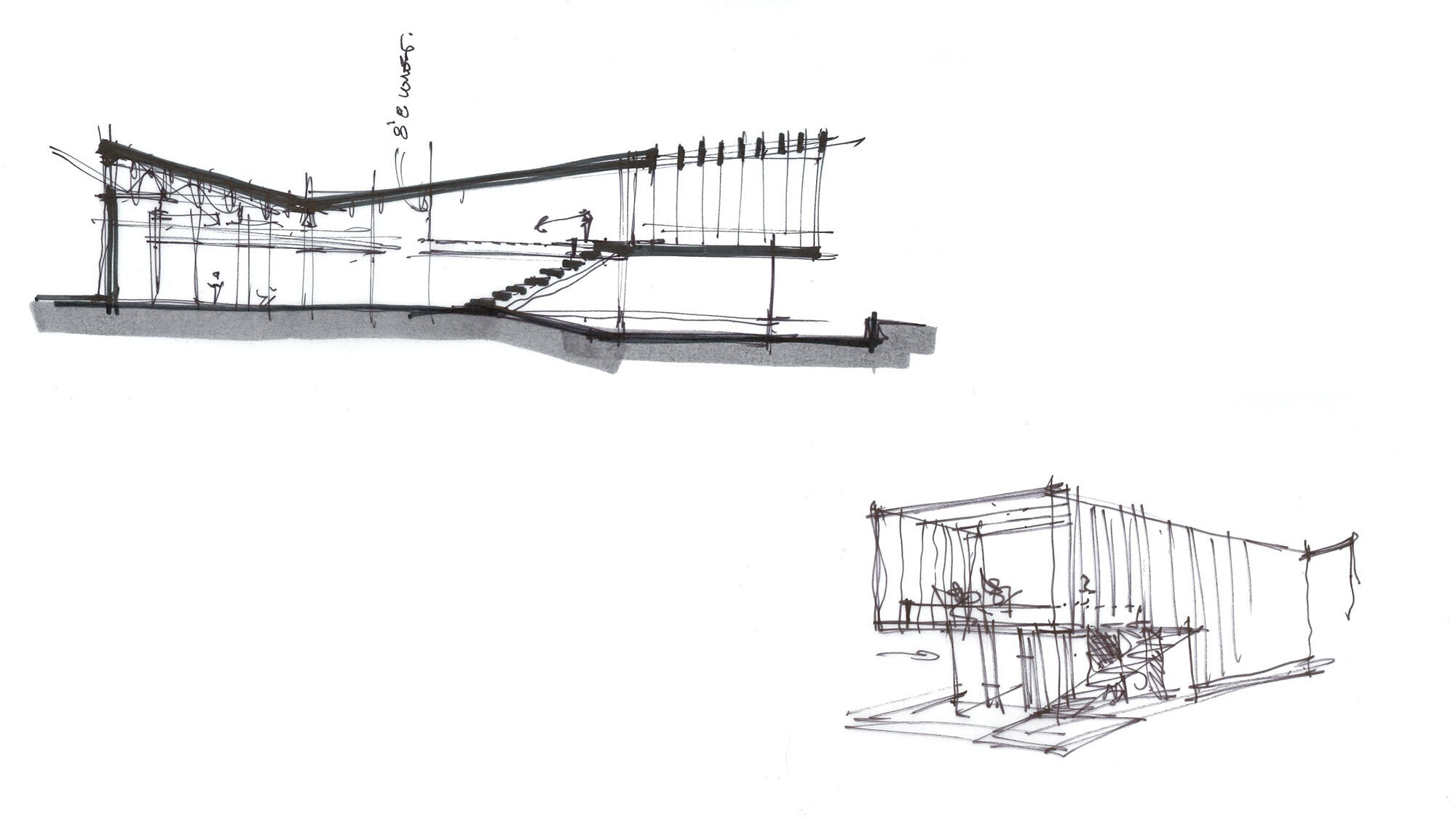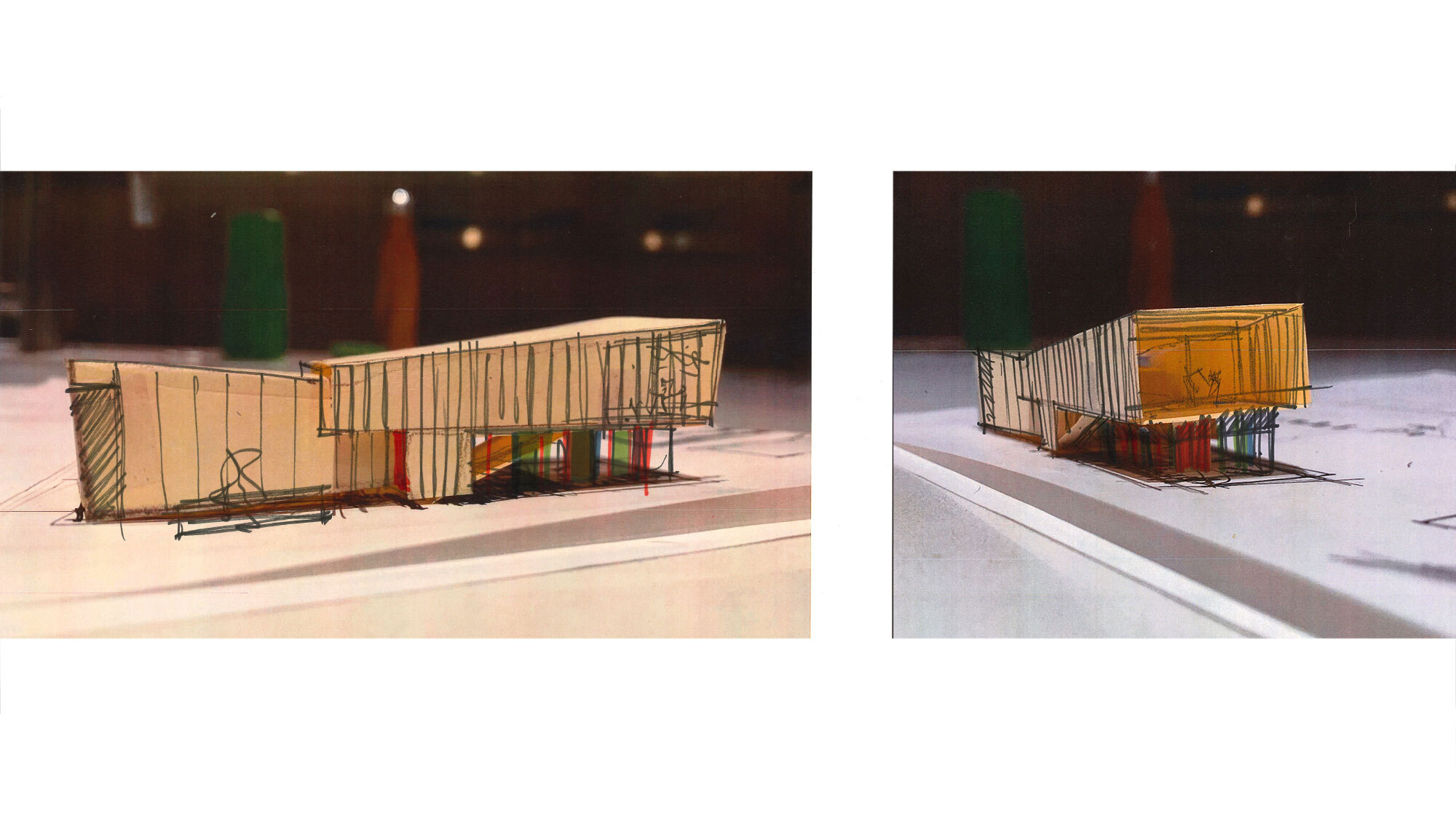 The Art Base and its relationship to adjacent buildings creates a connection to Old Town Basalt, the park, and the Roaring Fork River. The main entrance is located on public space termed "'Art Alley," which provides a direct link to the public right-of-way and creates opportunities for outdoor exhibitions, community events, and educational programs.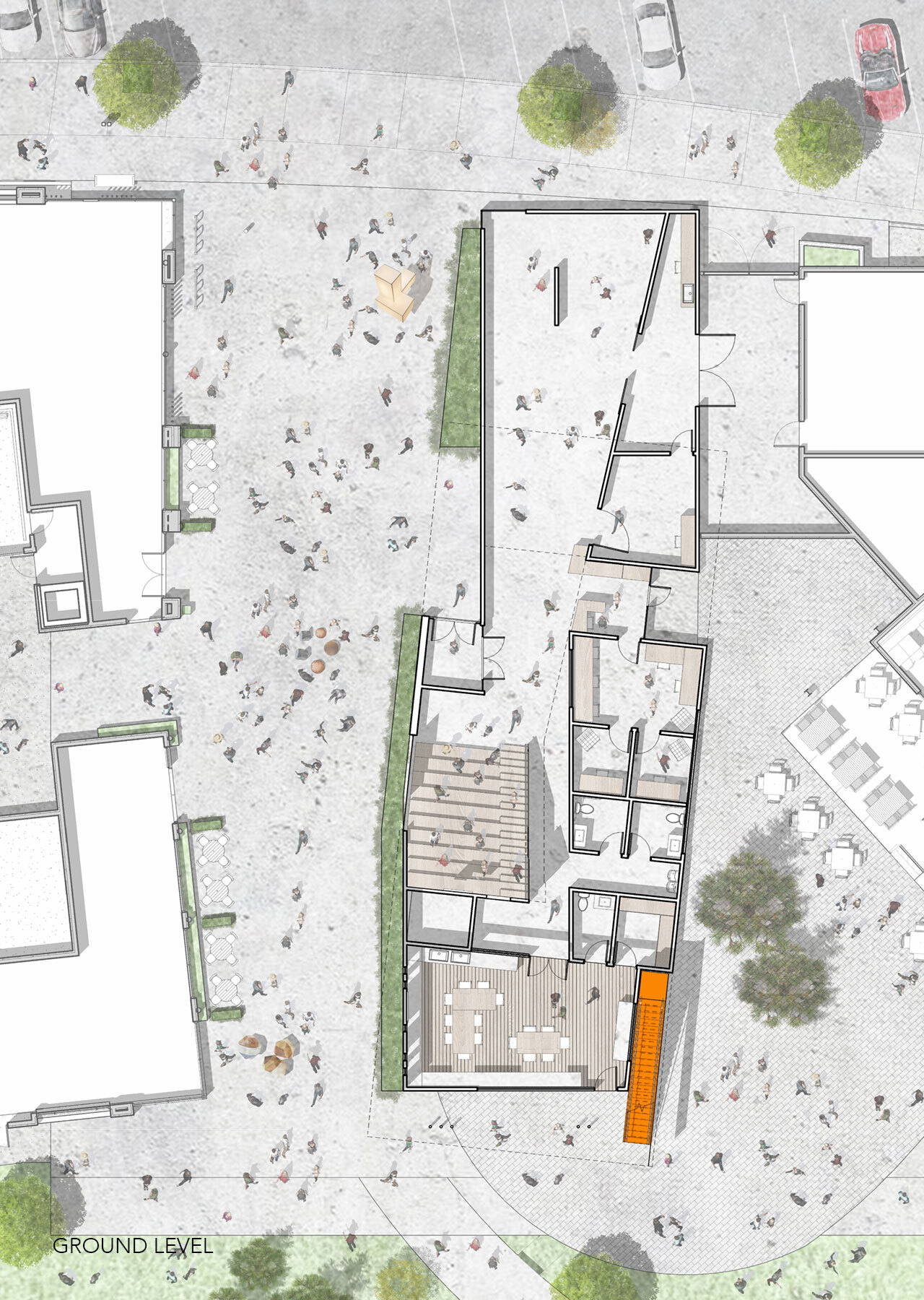 The Art Base exhibition spaces include a large gallery for displaying a wide variety of art media and installations. A grand lobby includes a public bleacher stair that doubles as a lecture hall for art talks, community presentations, and impromptu gatherings. An open roof terrace connected to this lecture space further expands opportunities to host exhibitions and display art. New programming also includes an in-house studio for visiting artists to create and display their work and processes. Playful materials on the exterior of The Art Base provide additional surfaces for murals and public art.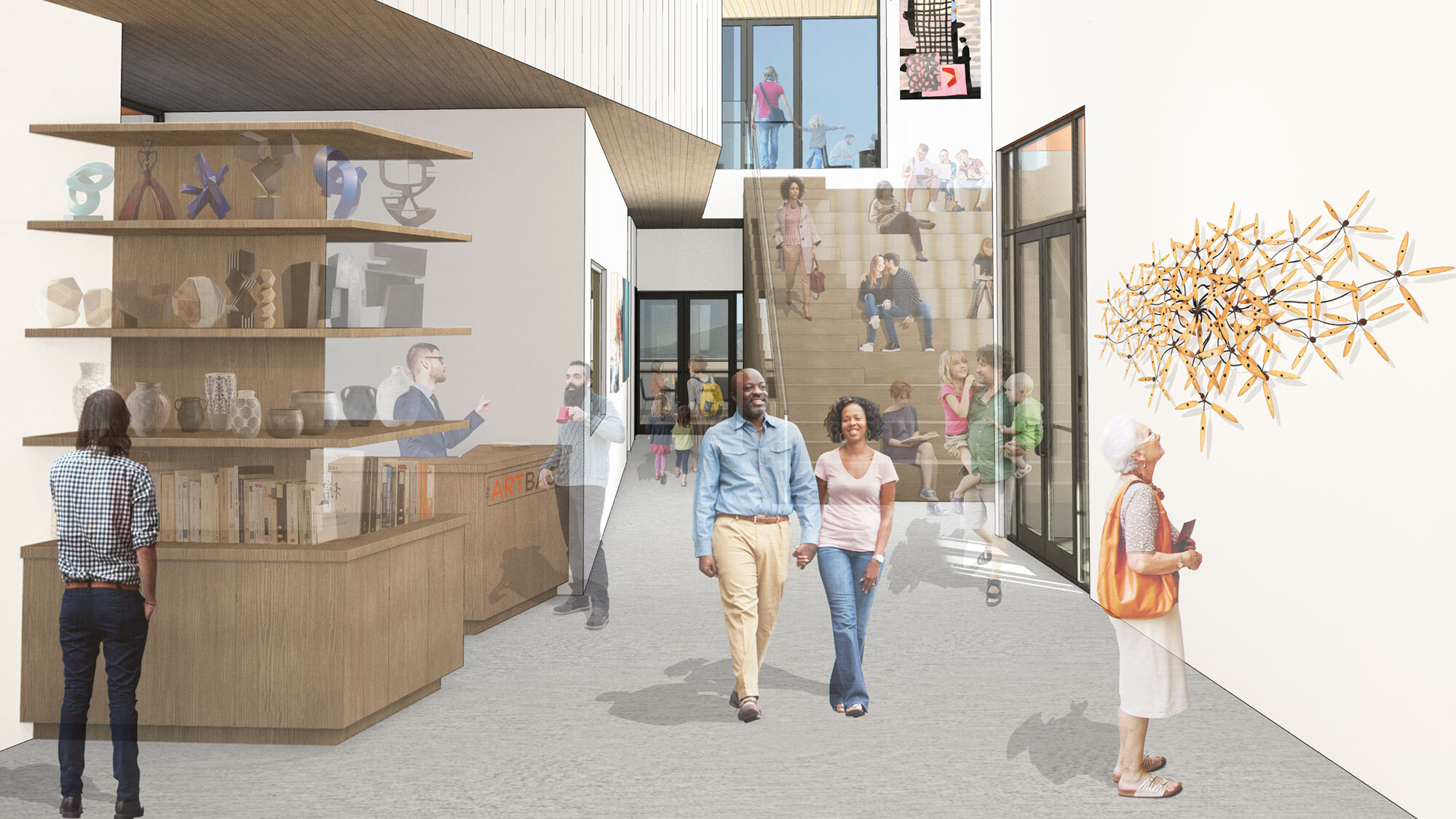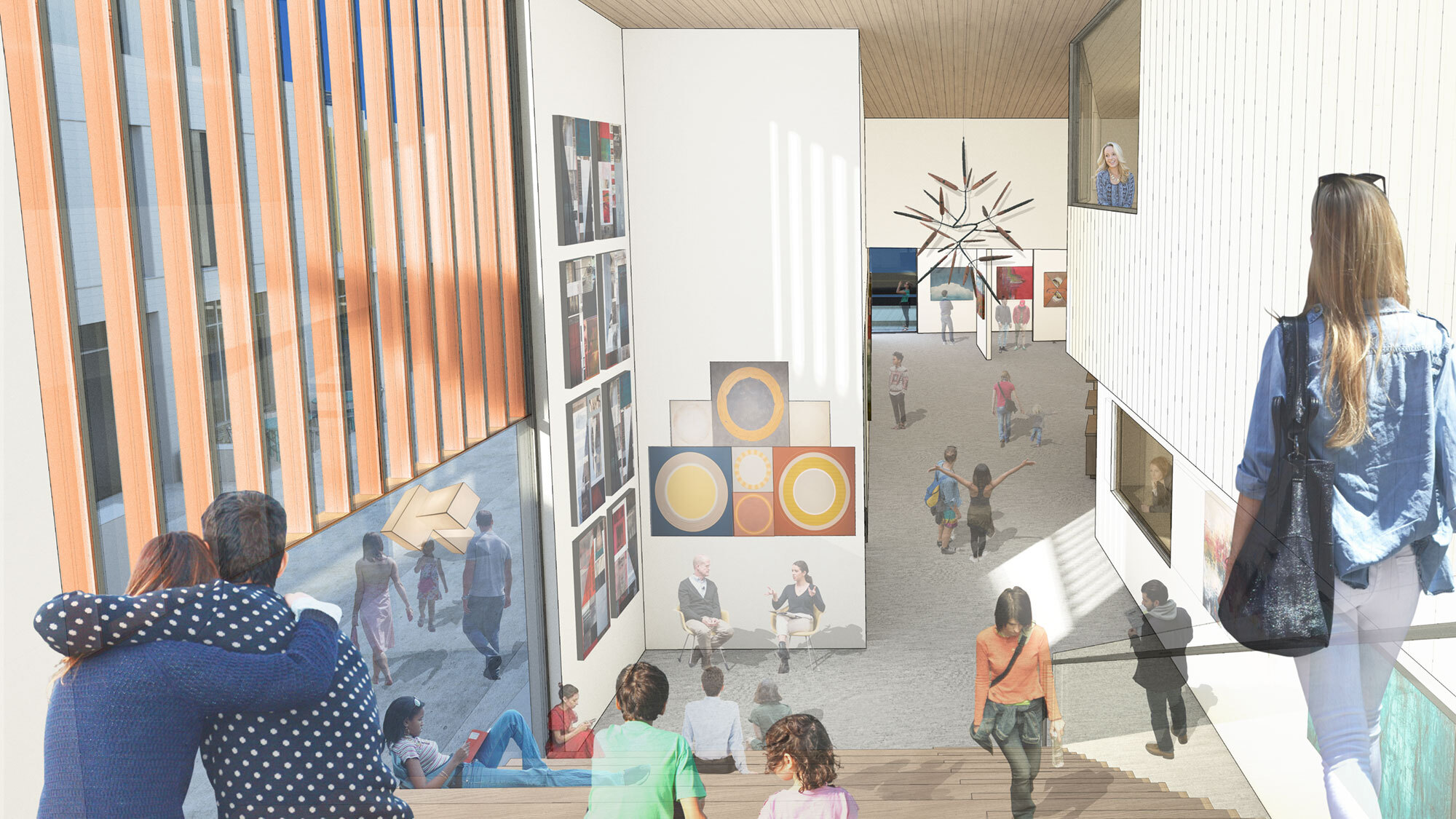 As a grassroots community organization, The Art Base provides diverse hands-on educational programs for all ages and ability levels. Dedicated youth and adult classrooms accommodate a wide variety of art instruction. The youth classroom on the main level connects to the park and outdoor art opportunities, while the adult classroom on the second level has access to the outdoor terrace.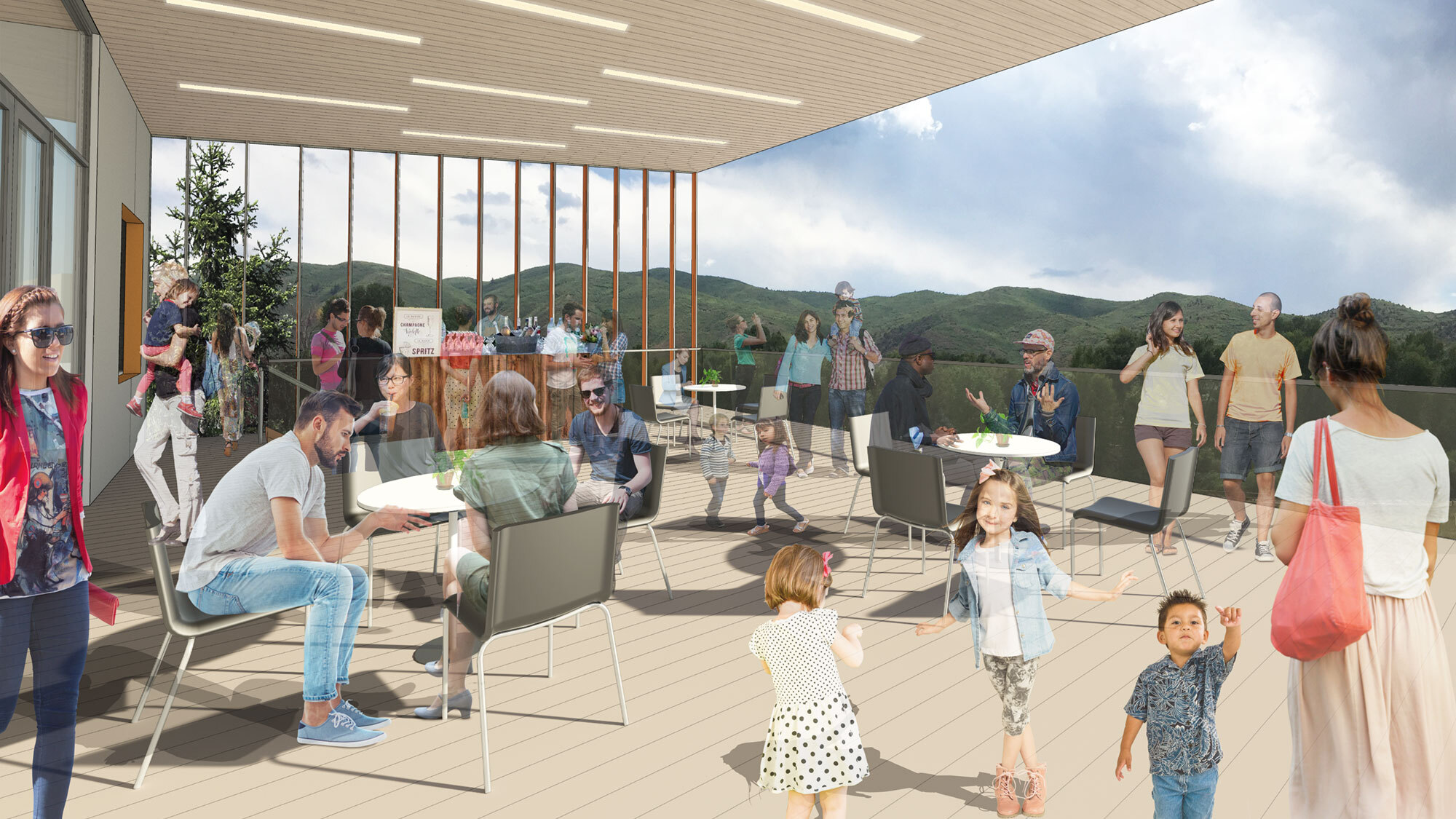 Overlooking the park, the second level public roof terrace provides flexible space for additional events while filling a need for banquet space in the downtown core.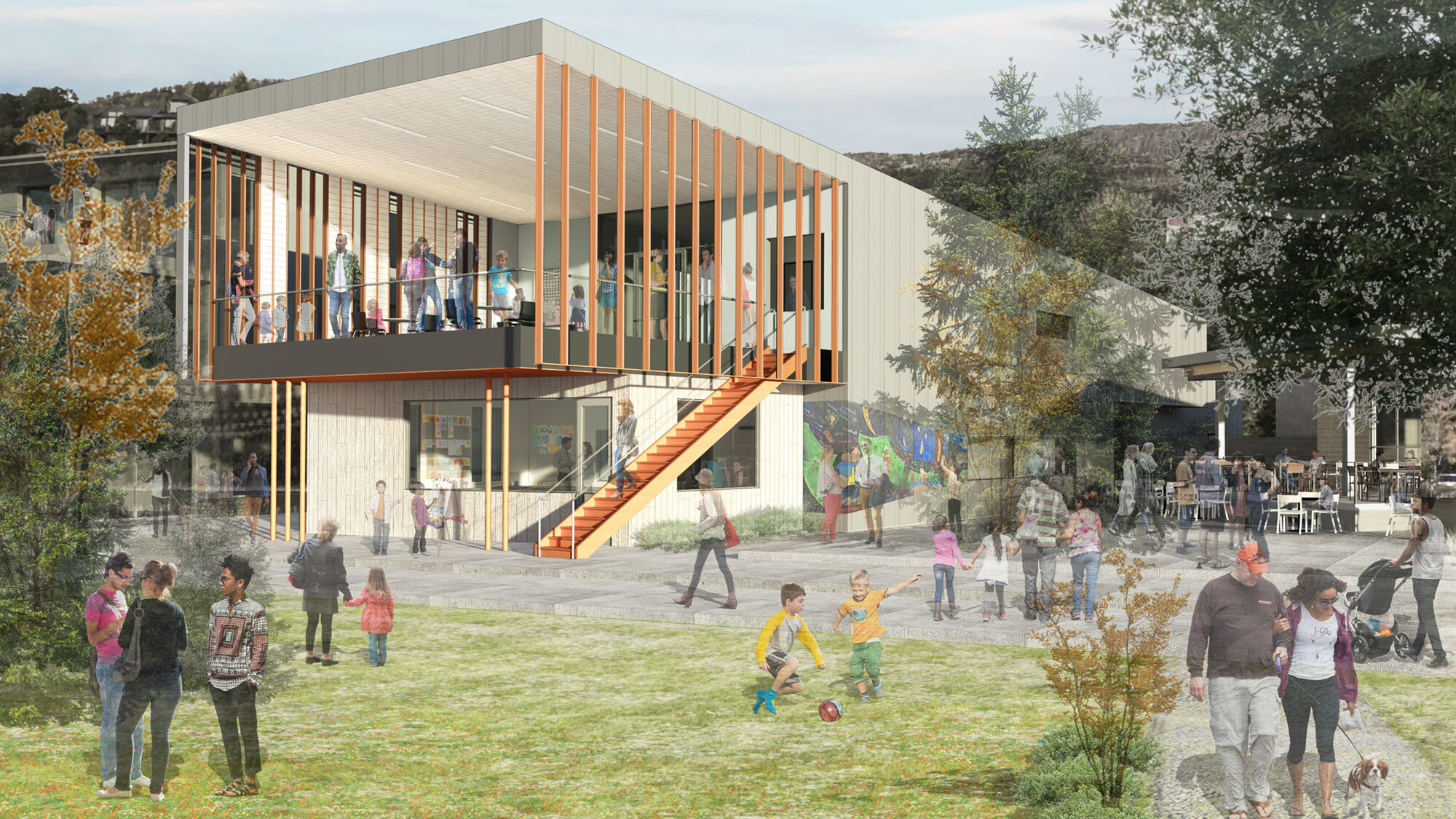 Completed
Conceptual Design - Unbuilt
Location
Basalt, Colorado
Primary Scope
Architecture
Primary Materials
Metal Siding, Wood, Concrete
Related Projects
Aspen, Colorado
Aspen Art Museum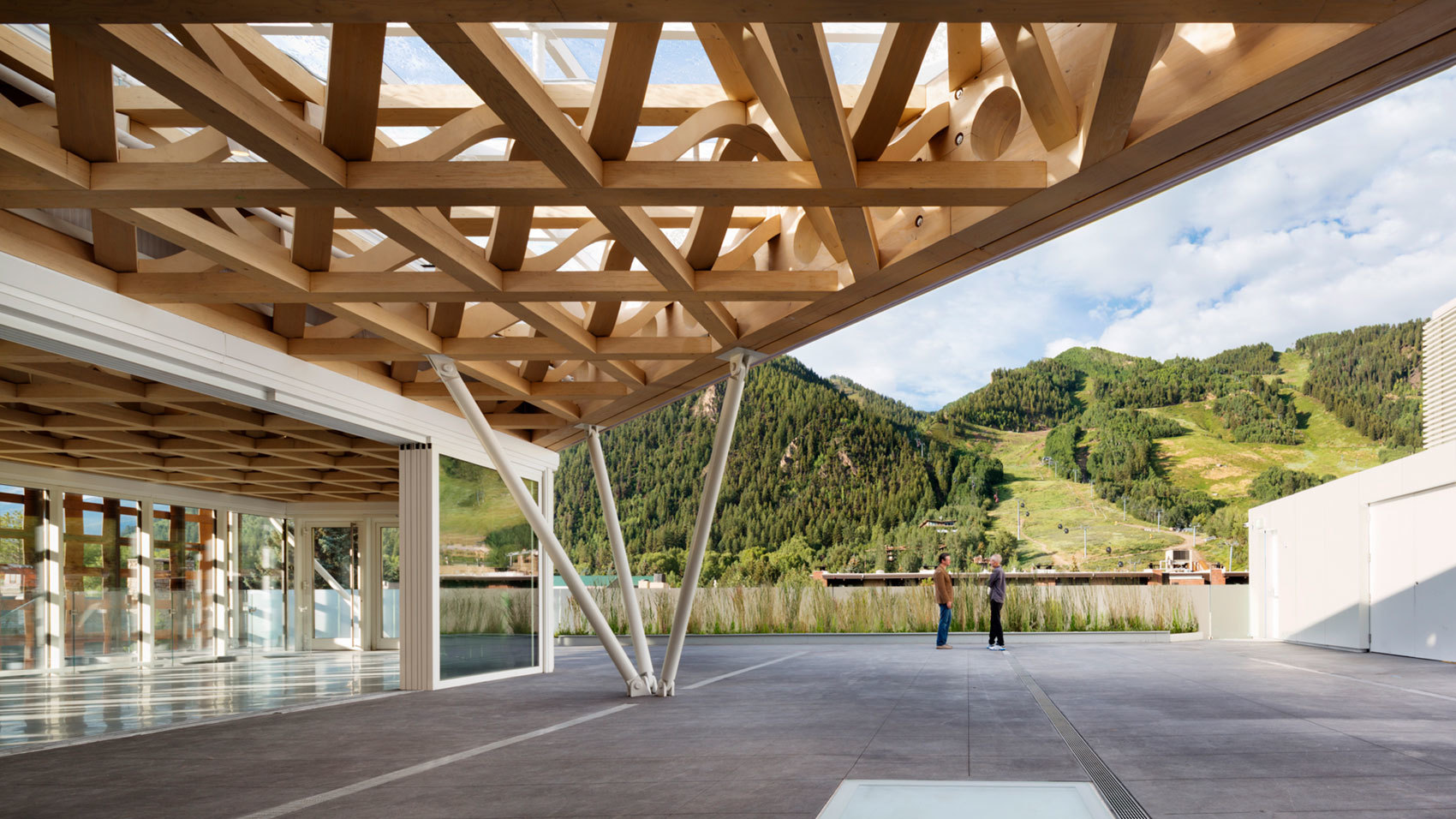 Telluride, Colorado
Telluride Transfer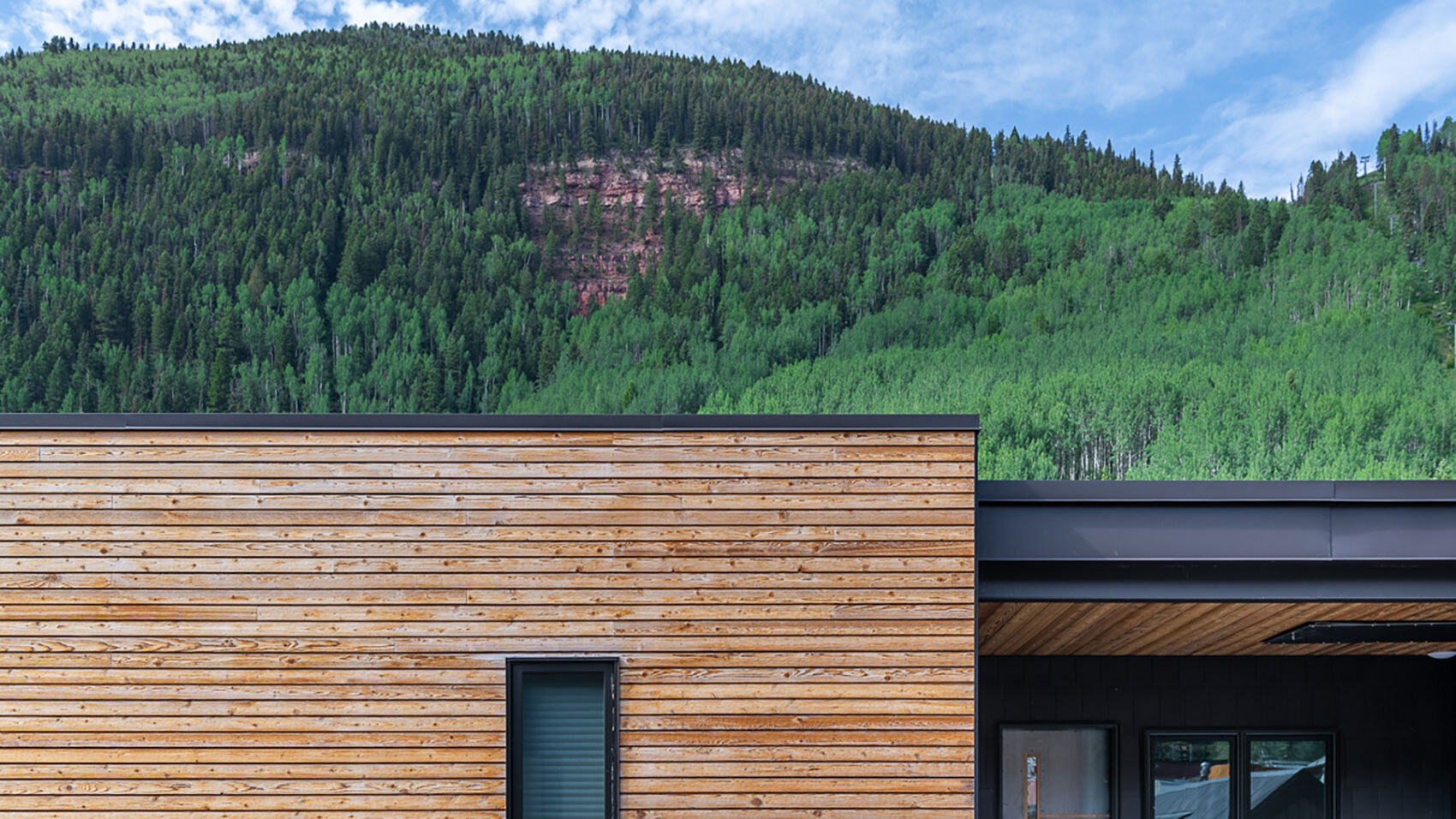 Mammoth Lakes, California
Mammoth View