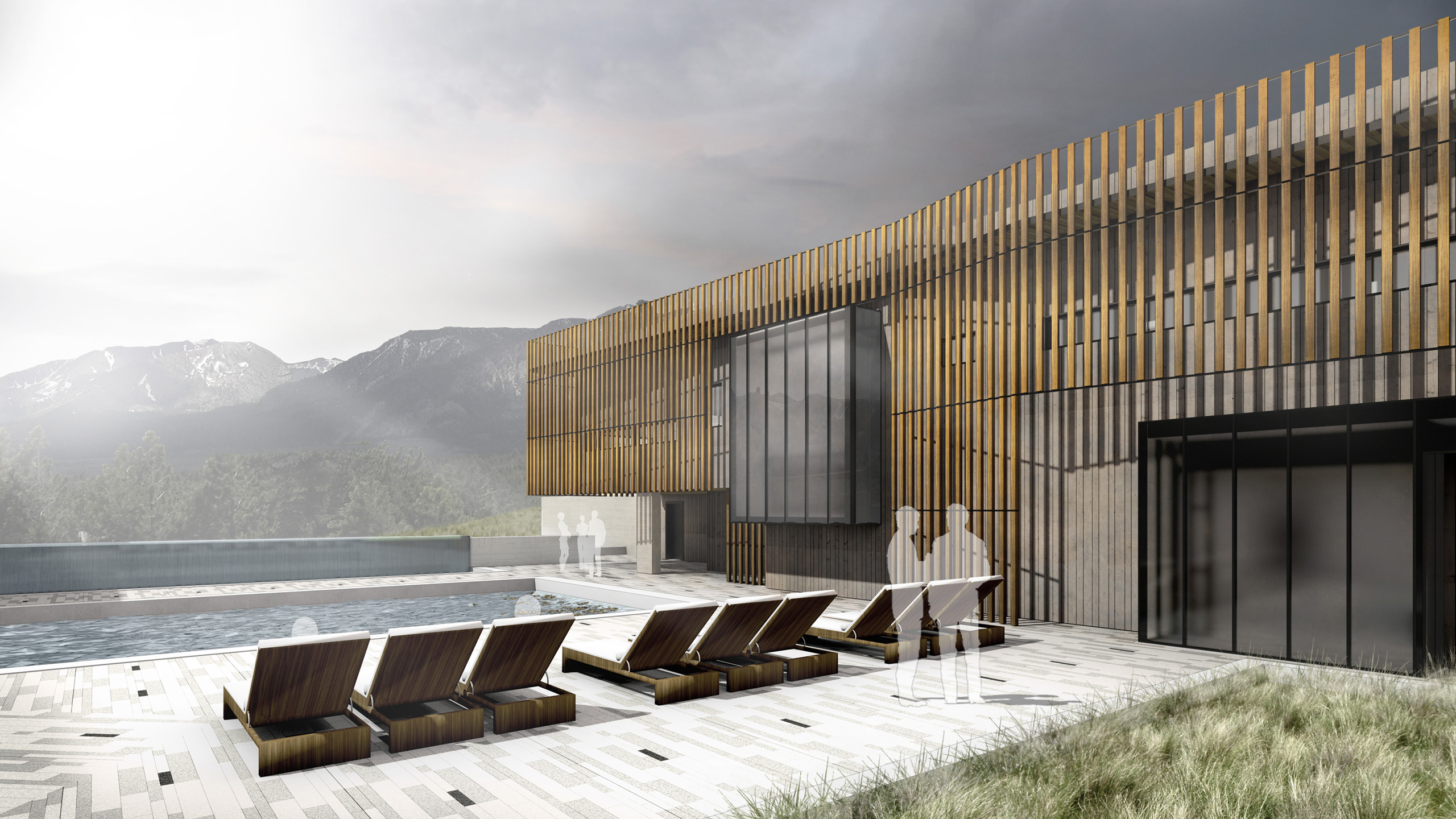 A 54-room boutique hotel designed as the flagship of a new brand of hip, active resort hotels in Mammoth, California.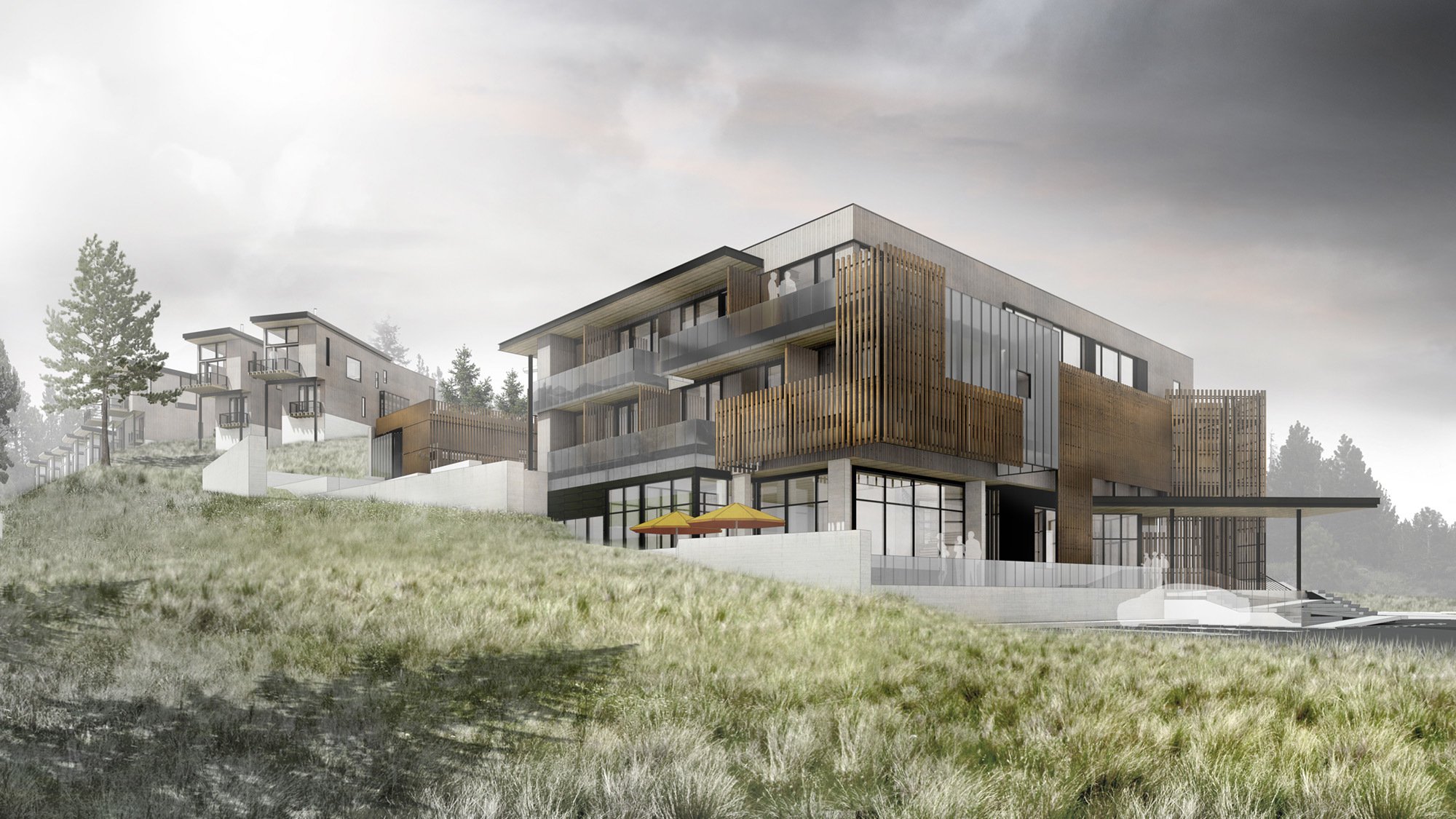 Mammoth View Resort takes advantage of the areas active lifestyle and opportunities for rugged adventure by putting an emphasis on public amenities while keeping private rooms comfortably efficient. This is the core of The Mammoth Hotel's attitude towards sustainability, encouraging each guest to tighten their ecological footprint by taking part in an active community that shares resources.
Other resort offerings include townhomes with lock-off rooms, guest cabins, and a spa.
The efficient use of program and enclosed space allows for a permeable site coverage strategy that encourages interaction between nature and the built environment. The buildings engage site textures, colors, and open up to spectacular iconic views.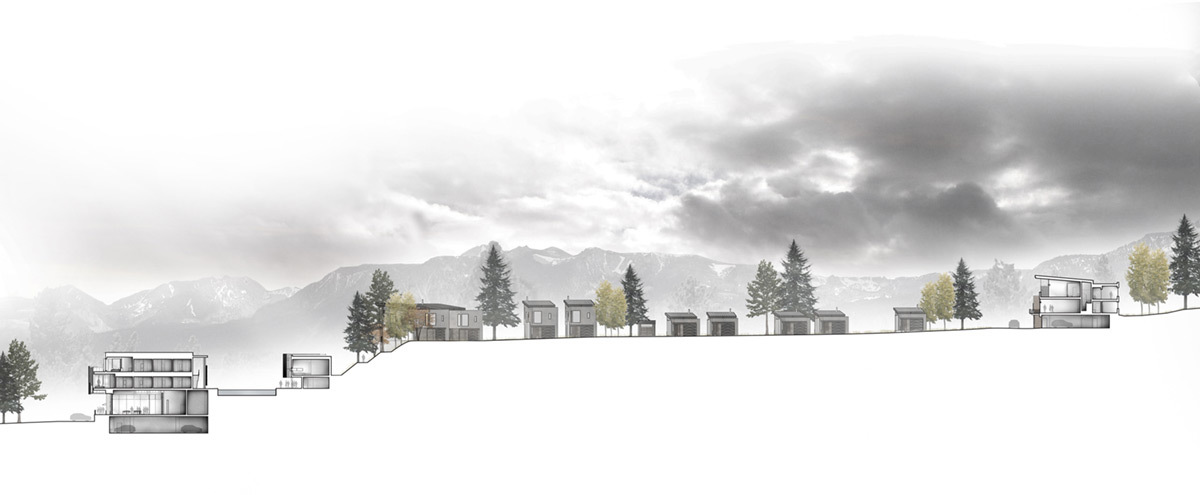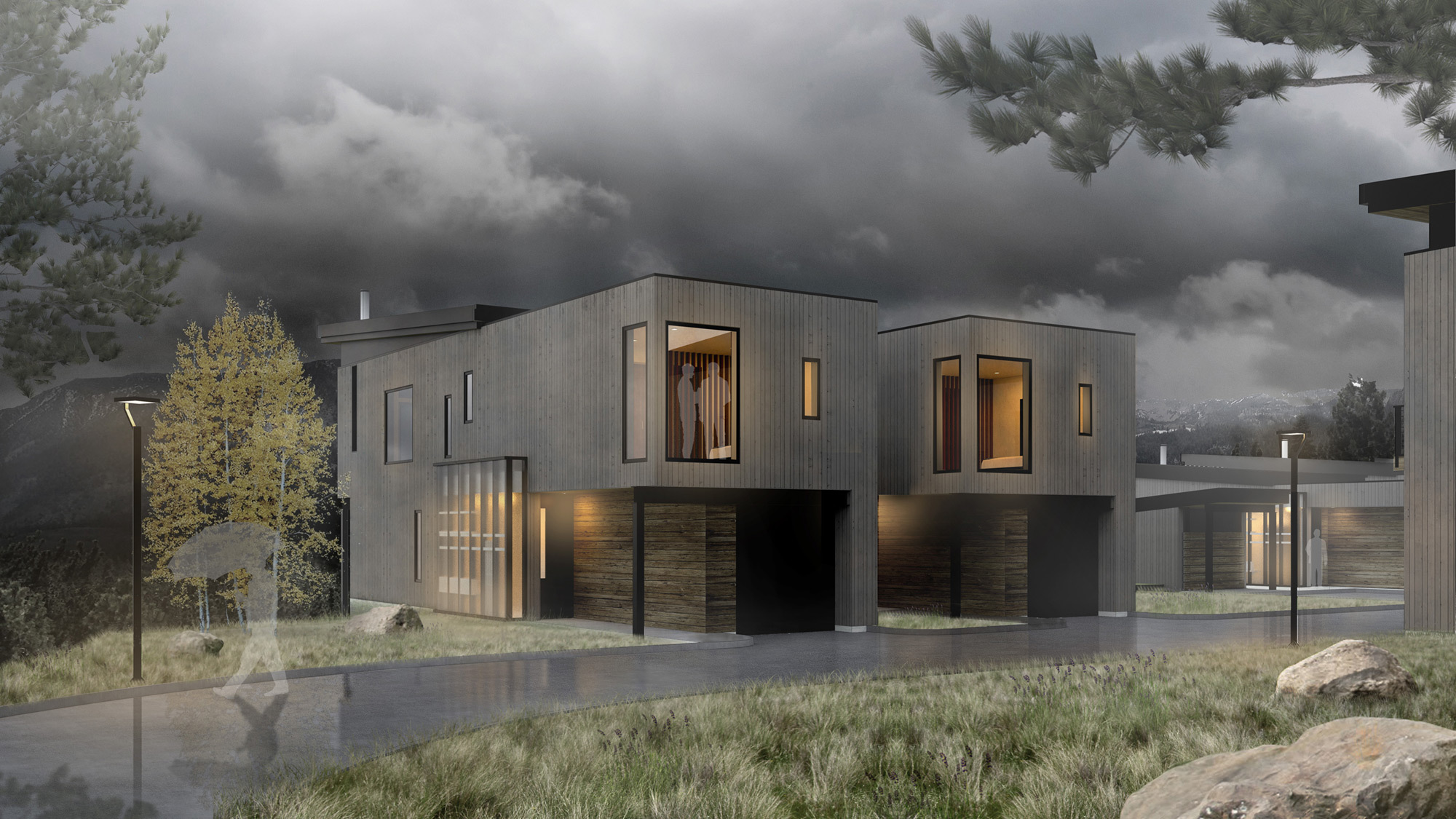 Location
Mammoth Lakes, California
Project Size
126,000 SF
5.51 Acres
33,000 SF | 54 Room Hotel
1,500 SF | Spa
29,000 SF | 28 Cabins
41,400 SF | 24 Townhomes
16,000 SF | Below-grade Garage
Primary Scope
Architecture
Architecture Finishes and Furnishings by Modern Arc Inc.
Primary Materials
Corten, Board Formed Concrete, and Wood

Related Projects
Olympic Valley, California
PlumpJack Squaw Valley Inn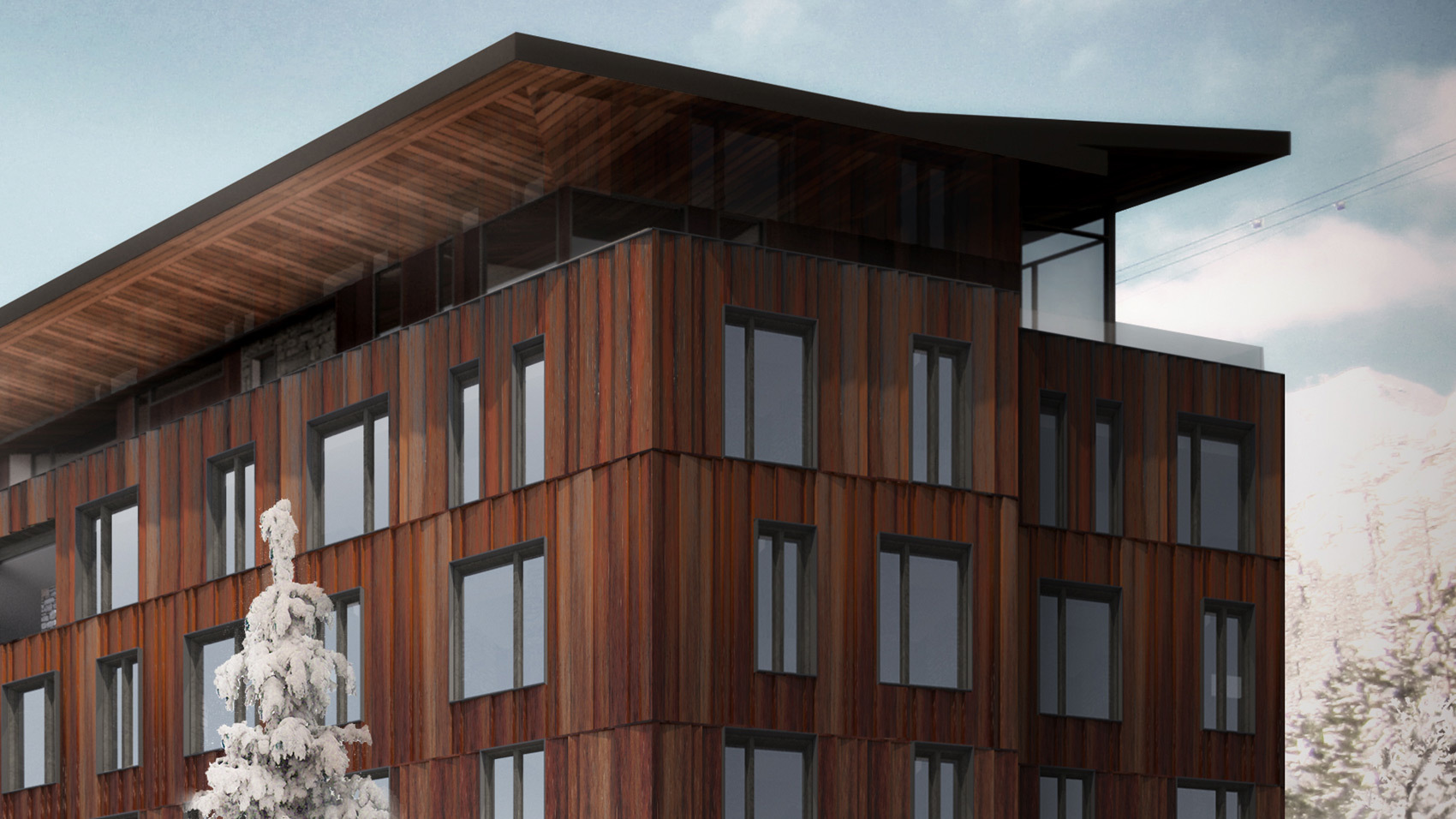 Aspen, Colorado
Limelight Hotel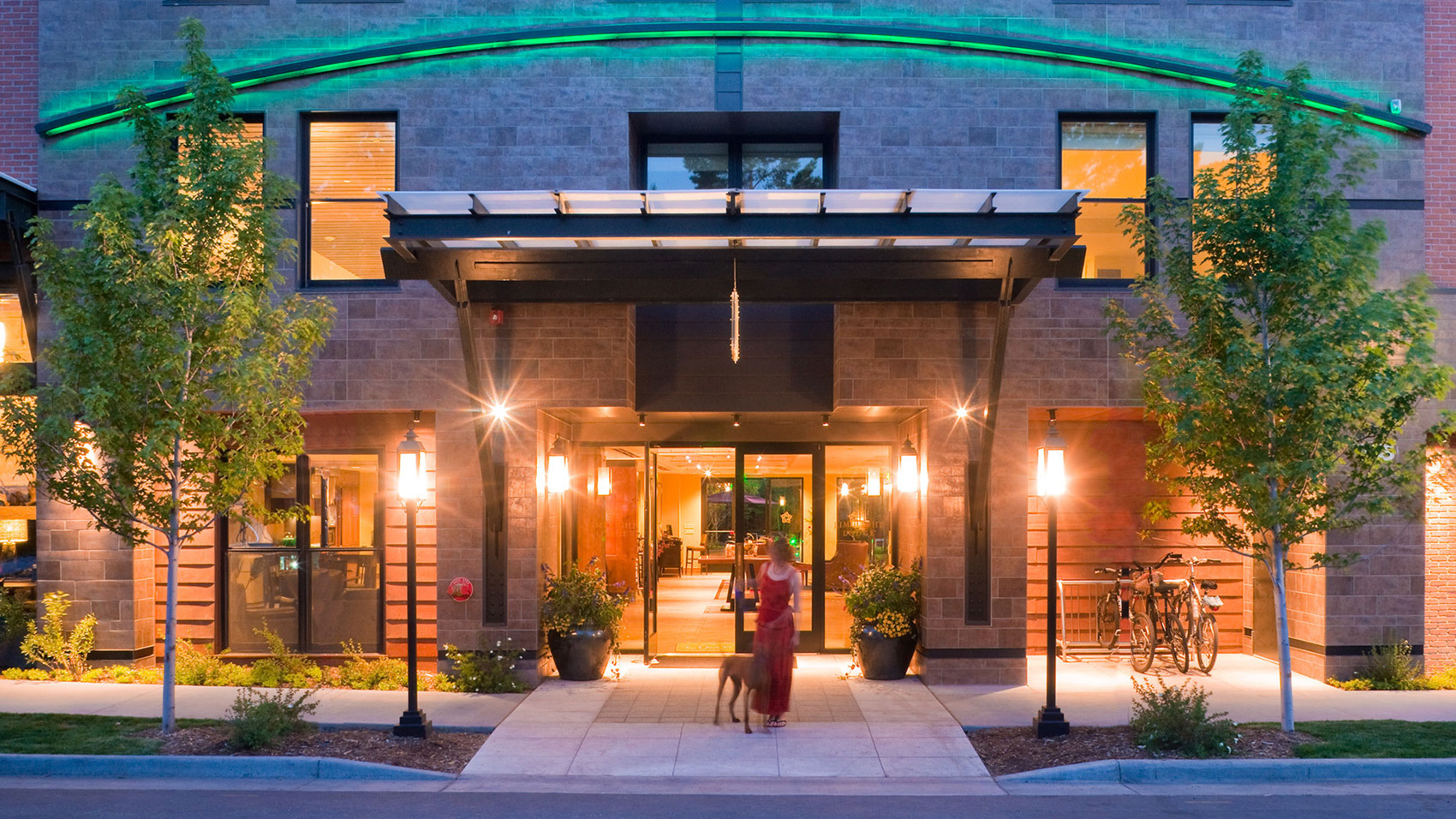 Snowmass Mountain, Colorado
Lost Forest Follies