Four Seasons Chongli - Hotel & Residences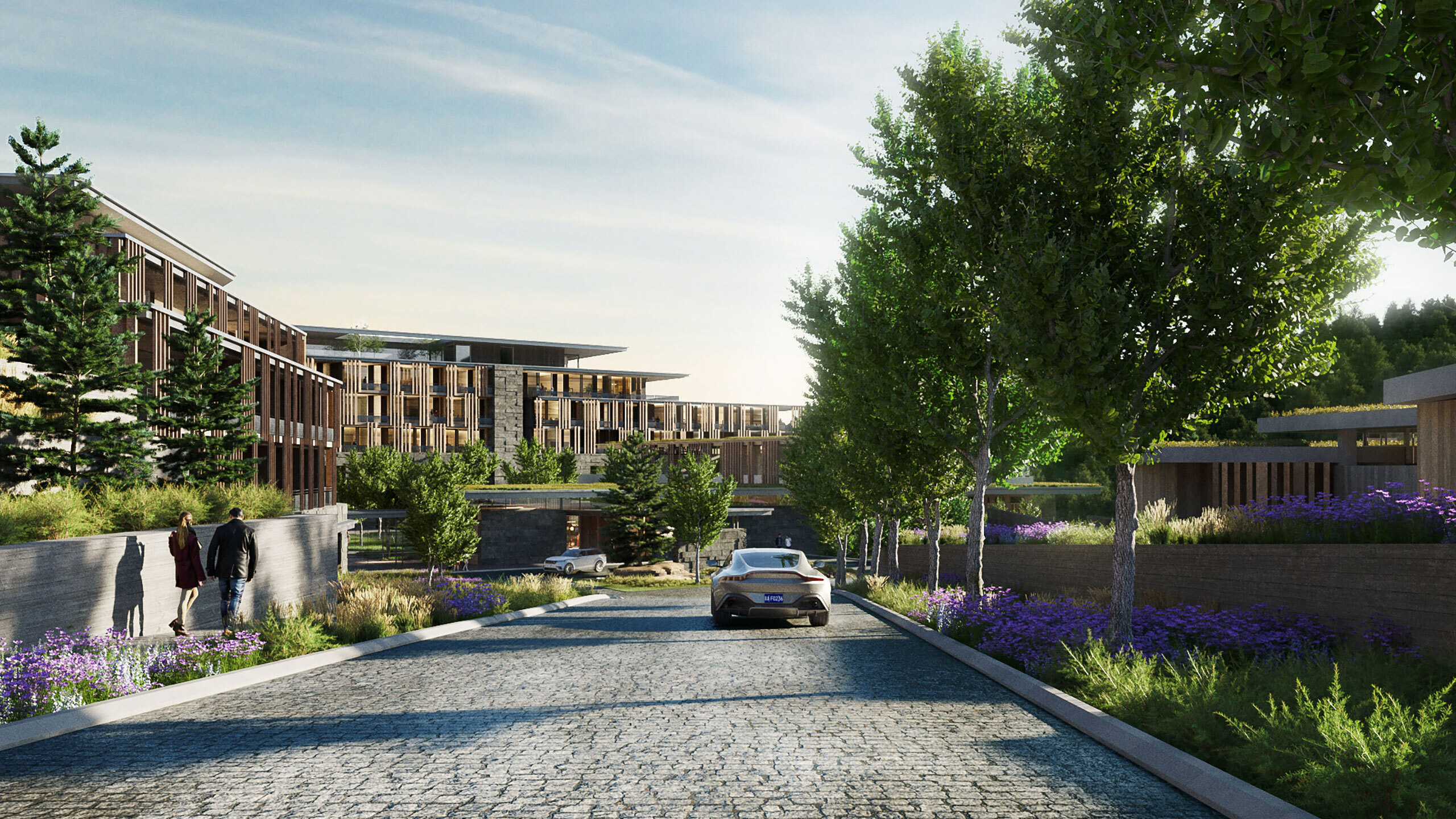 CCY was commissioned to design a world-class hospitality flagship on a site with serious constraints. The result is a design that addresses geological challenges, and that draws from the local vernacular while establishing a progressive and forward-looking benchmark for contemporary architecture appropriate to that region.

Though the site includes the kind of landscape features that appeal to skiers steep topography and rugged terrain—those features presented considerable challenges to the design and building process. The property is not on the base of a ski hill as much as it is perched on the slope of it. As such, the design team needed to resolve a complex set of civil engineering challenges, but without doing that in a way that detracted from the guest and resident experience.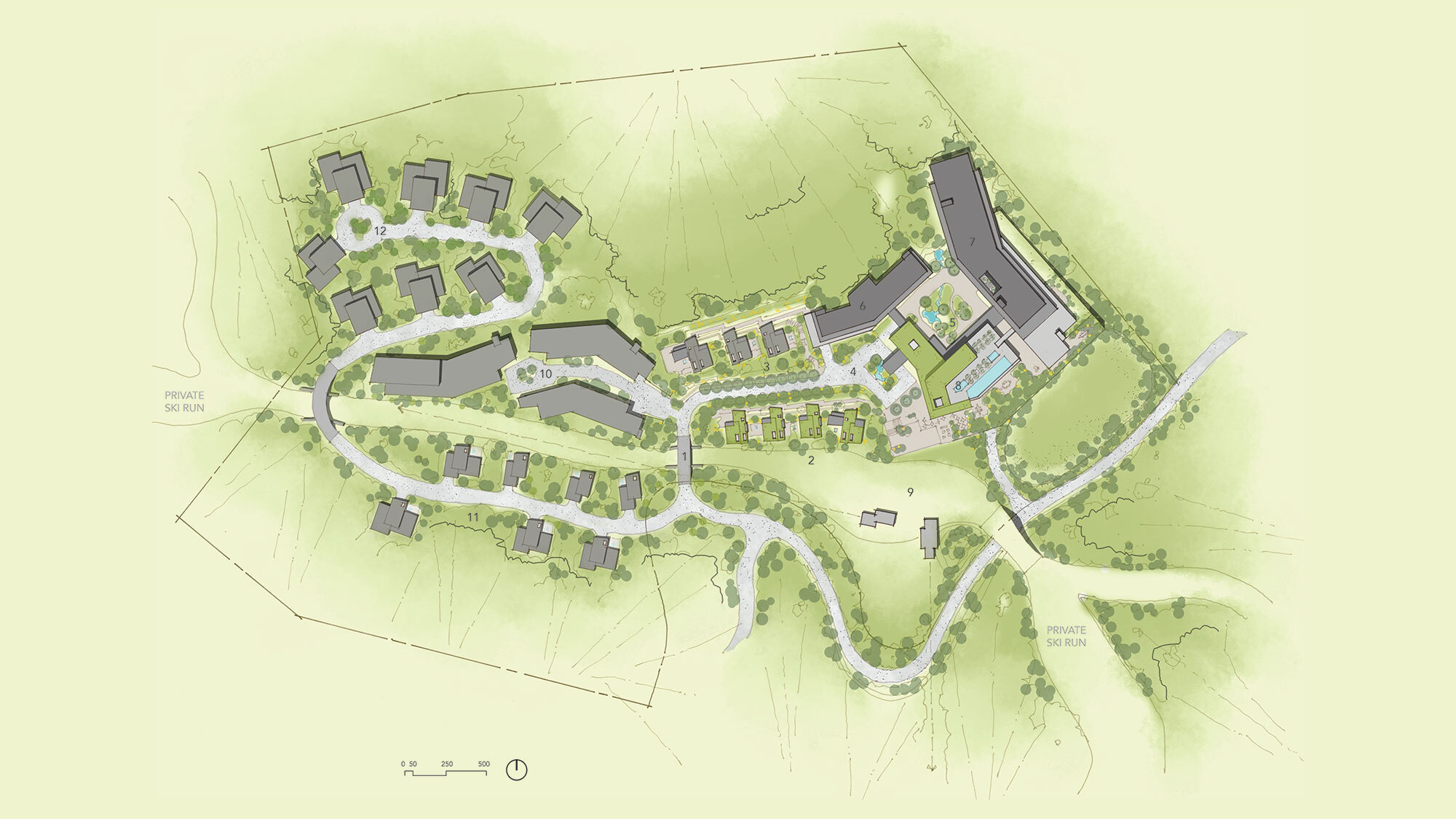 By embedding the architecture into the mountainous slope, we not only addressed the site's geological challenges, but also created a terraced effect, which is a precedent found in that region's agrarian vernacular, opening up rooftops for outdoor program.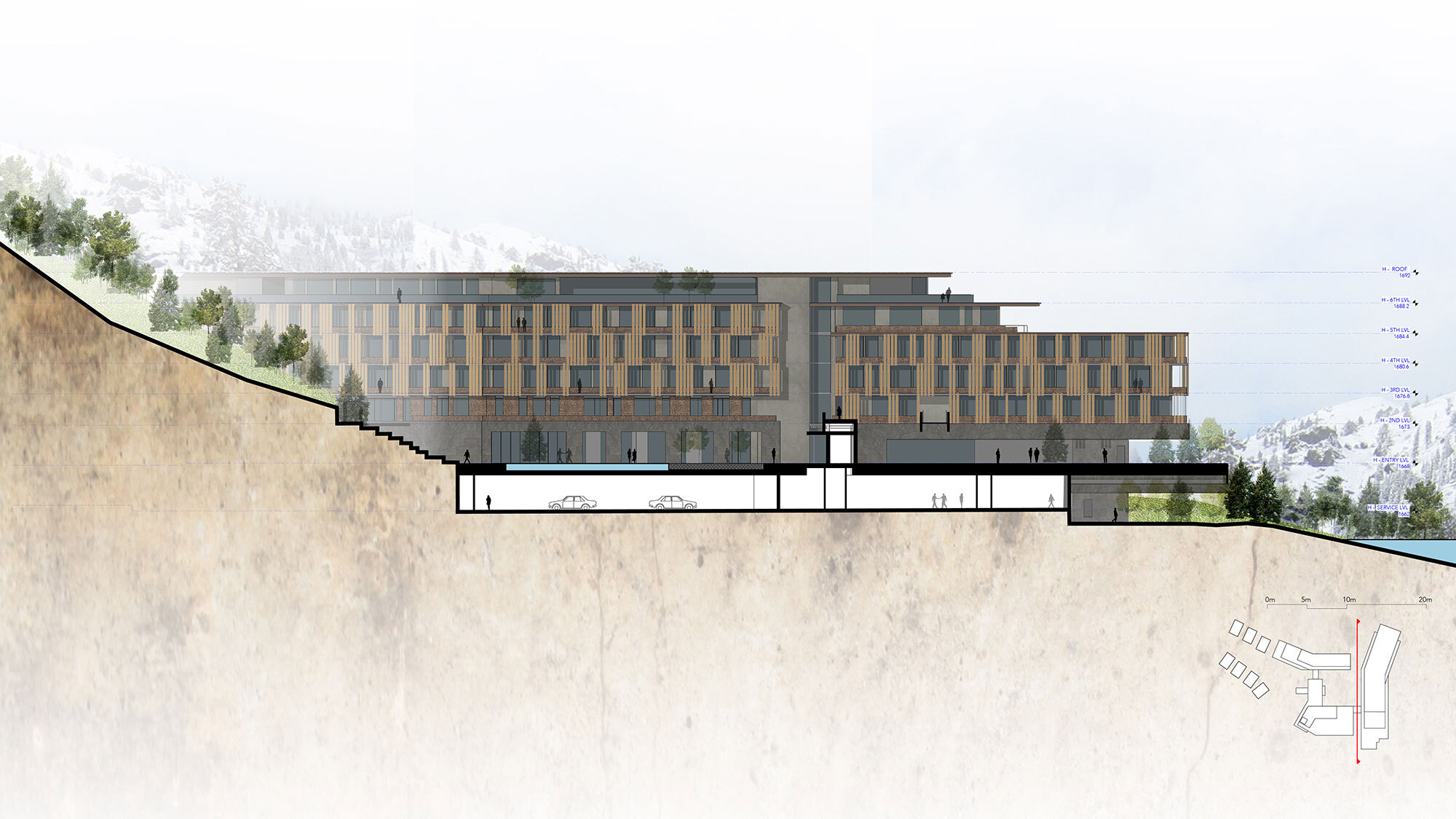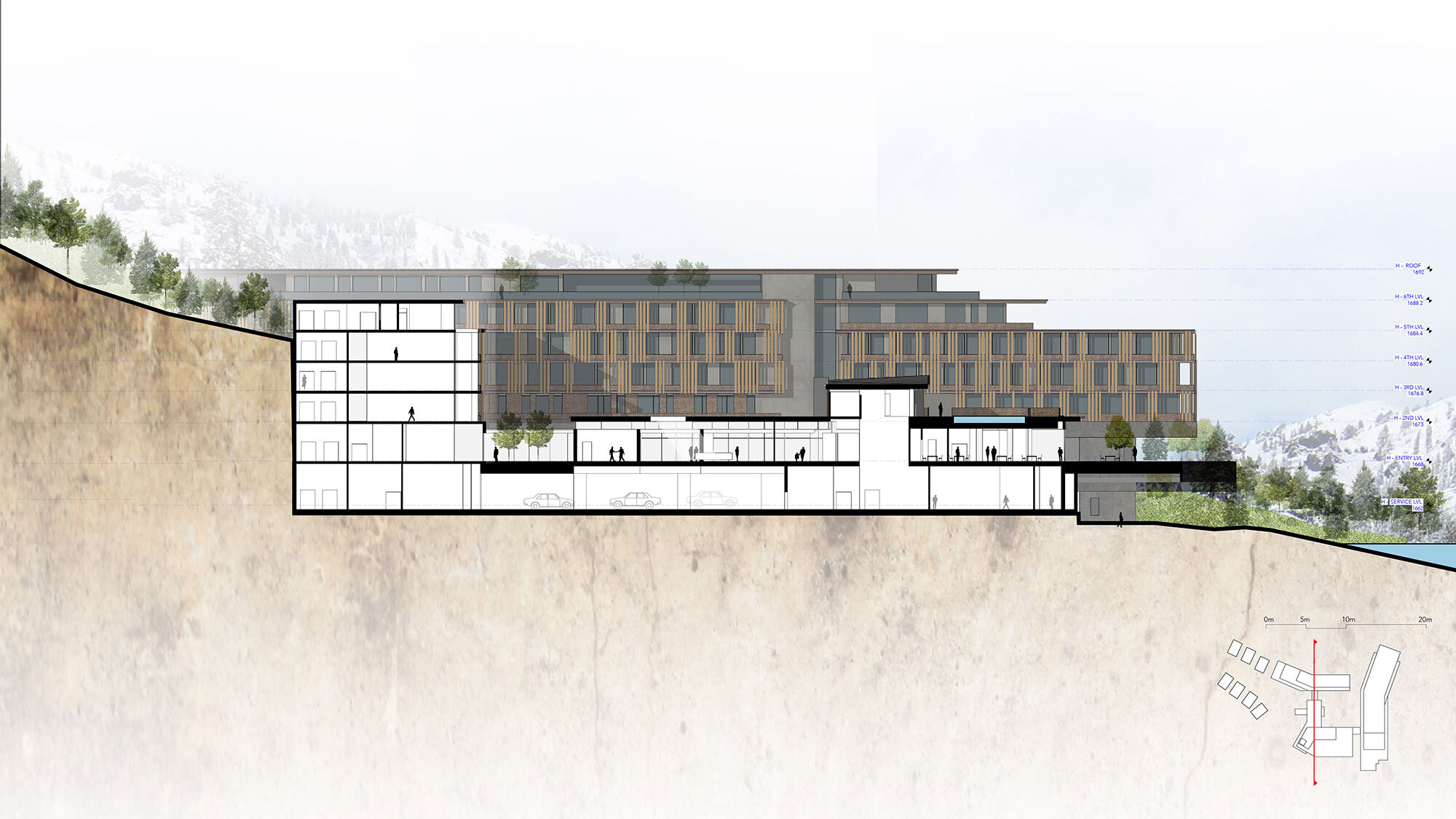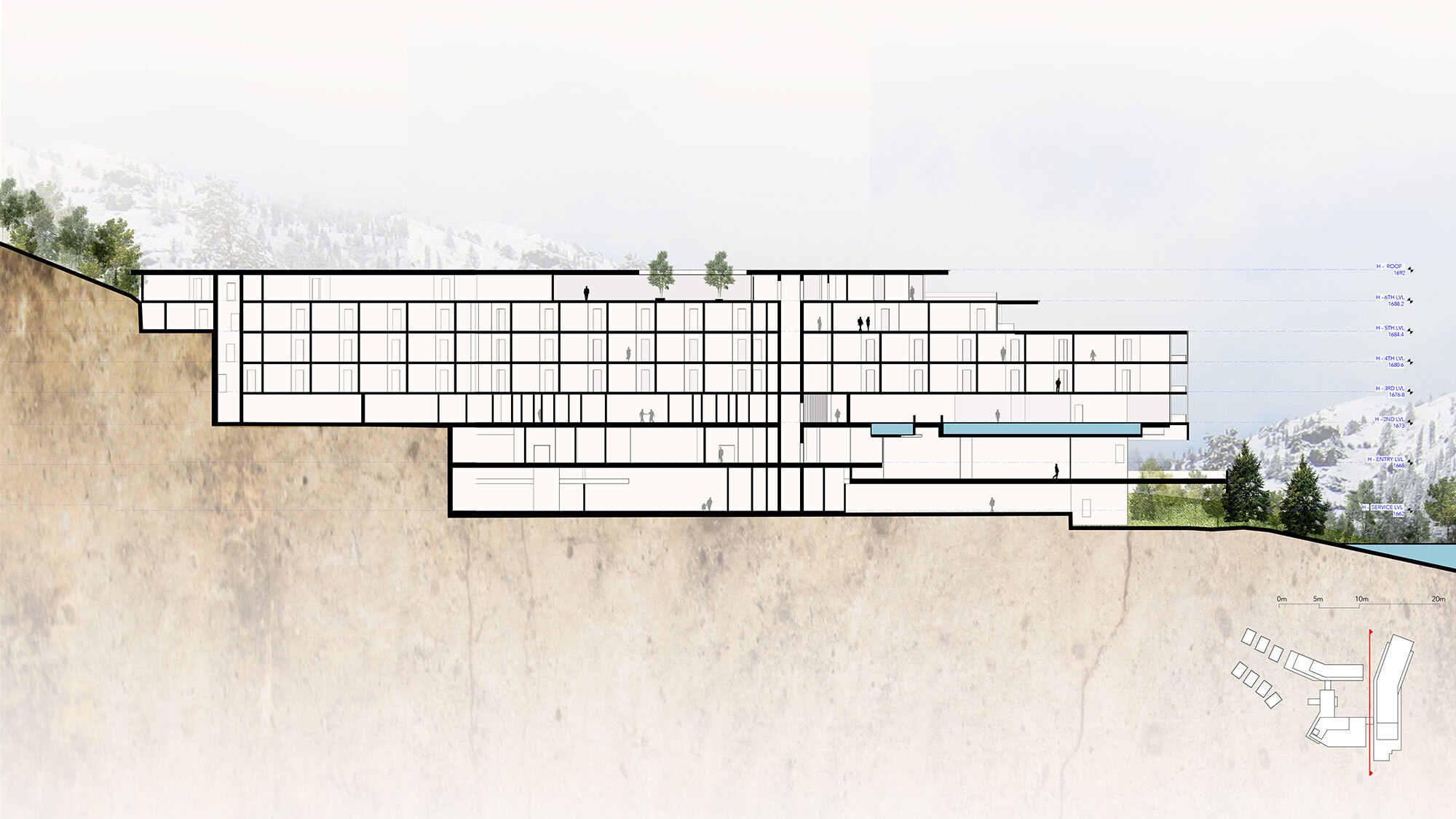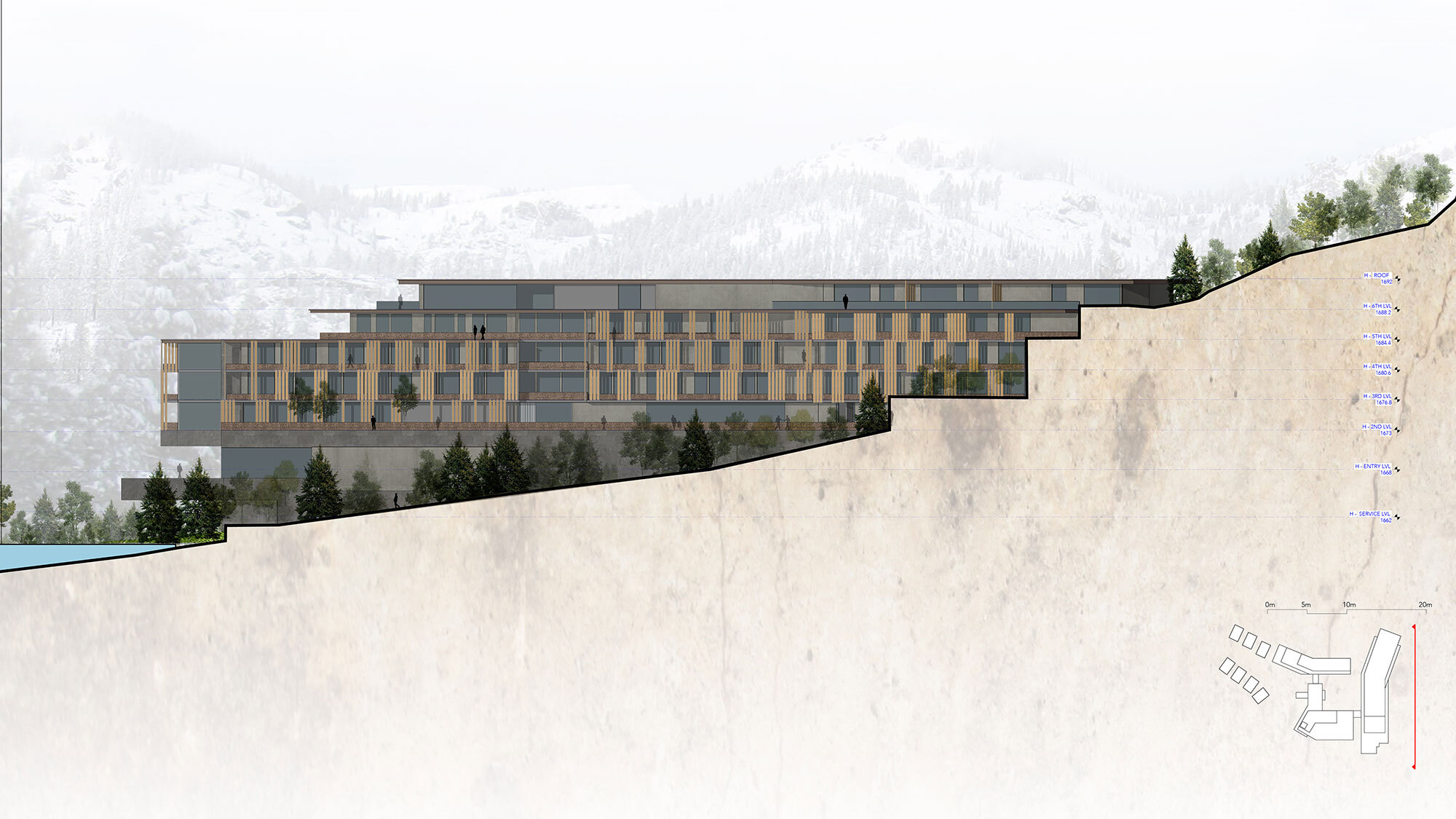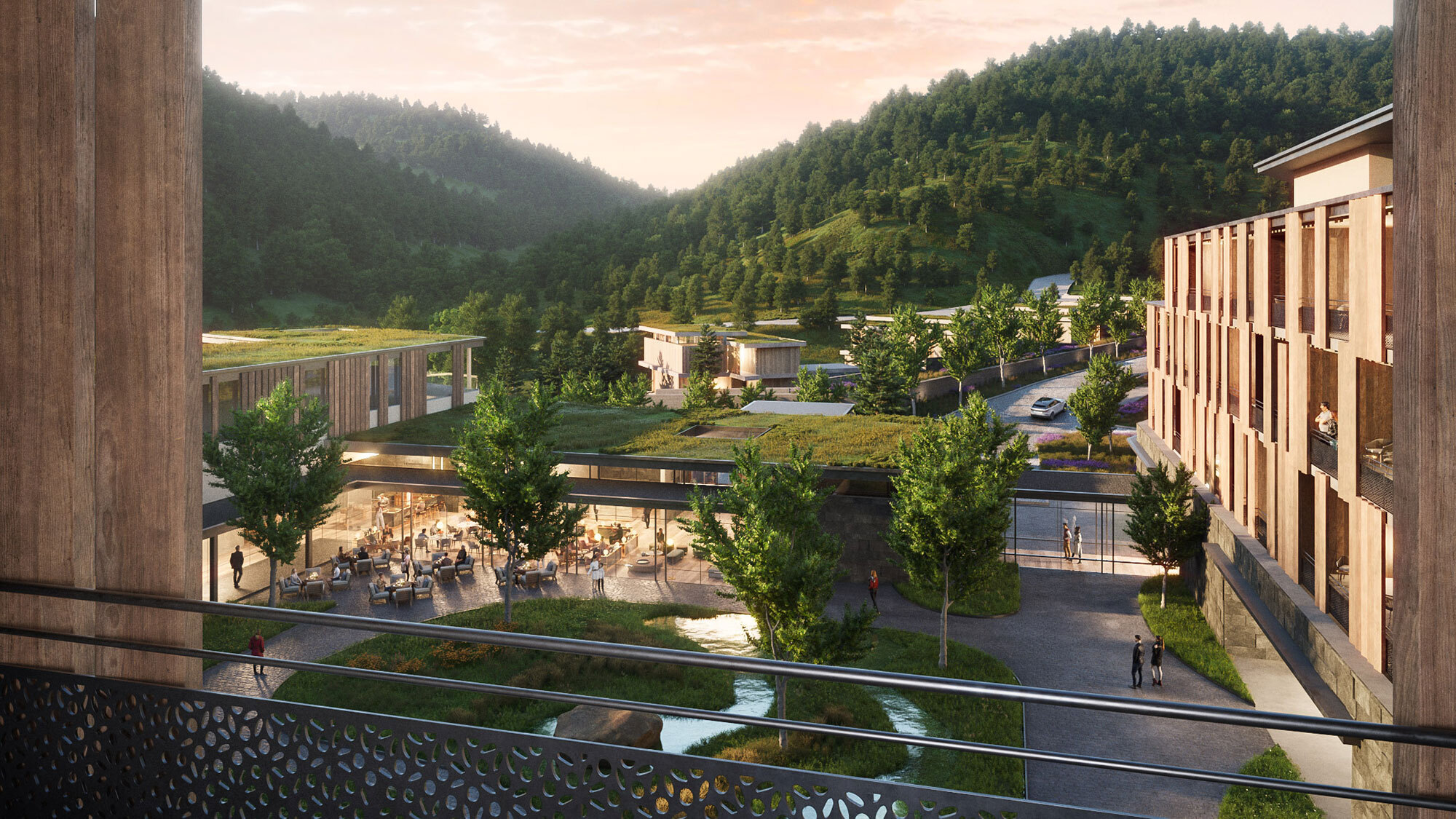 For the client, privacy was a top priority, so here, too, the design team drew from local precedent. Turning to the local tradition of open-air courtyards, we created a series of public and private courtyard spaces, providing areas at a range of scales that provide a sense of tranquility. To reinforce that sense of privacy, the team also designed custom screens. Placed on balconies and other outdoor areas, these screens create privacy while allowing for views out to the natural landscape.
Though the project's architectural effect is decidedly contemporary in nature, the architecture incorporates materials drawn from thousands of years of Chinese architectural history, including timber and stone, used in contemporary ways. Inspired by the Olympic tradition of progressive, forward-thinking design, this project establishes a new approach to contemporary architecture in a region where historicist reproductions predominate.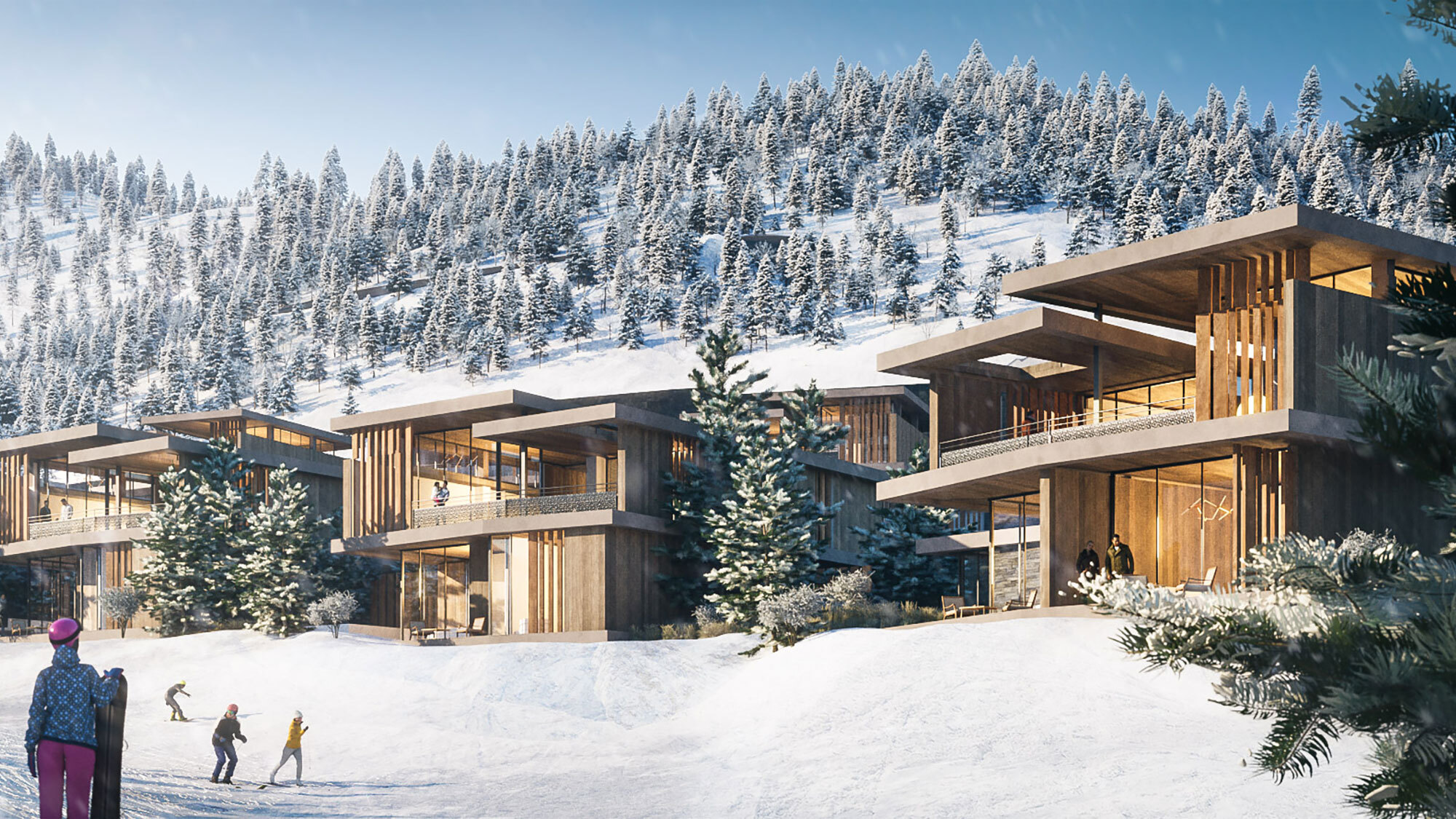 Project Size
PHASE 1
Hotel 260,000 SF
Ski Camp 26,6000 SF

PHASE 2
Hotel 129,000 SF
8 Duplexes 49,500 SF
7 Single Family 36,600 SF
Residential Suites 183,000 SF
Primary Scope
Architecture, Interior Architecture
Primary Materials
Wood, Metal, and Stone
Related Projects
Big Sky, Montana
Ulery's Lake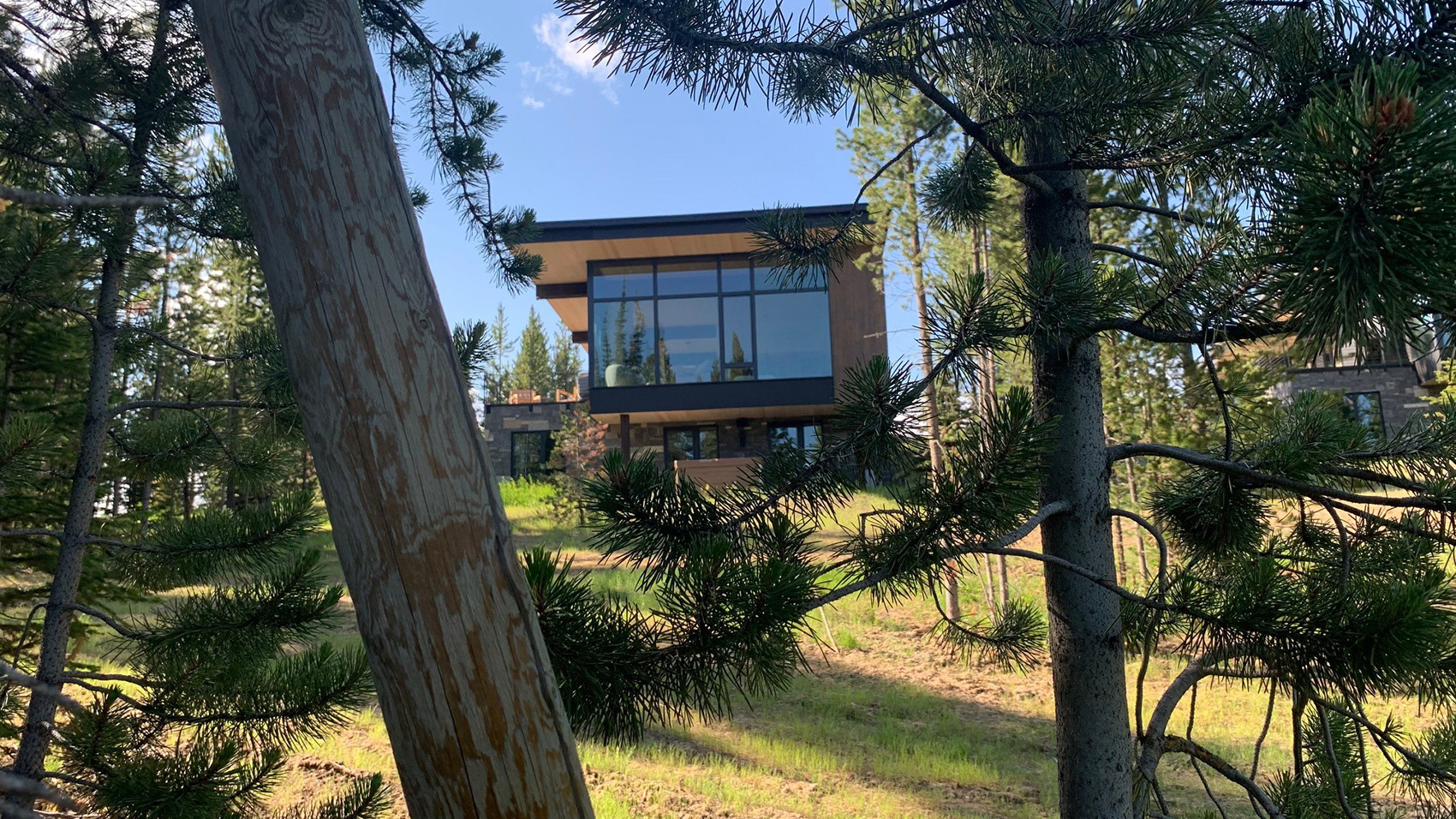 Stateline, Nevada
Edgewood Lodge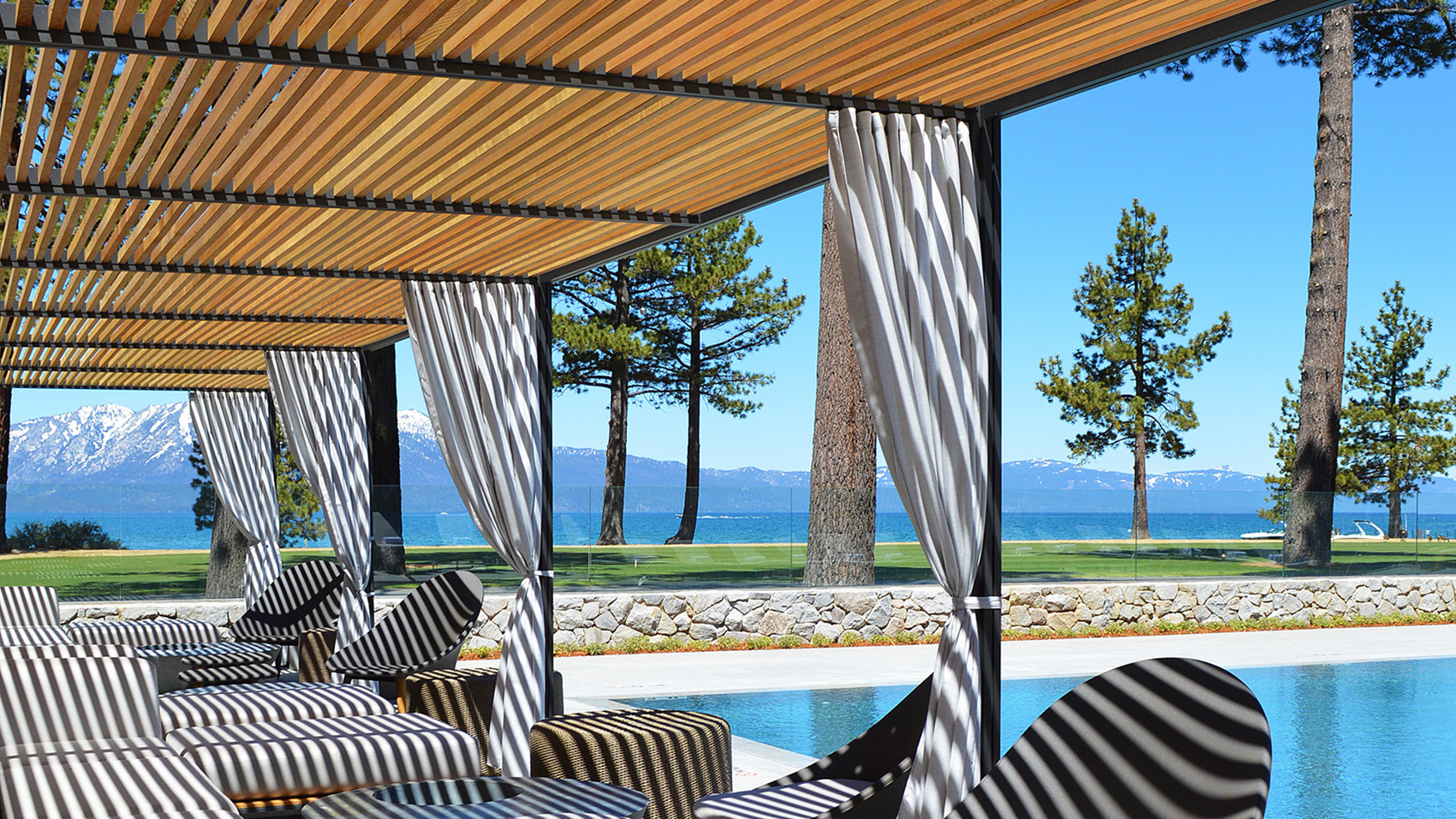 Aspen, Colorado
Buttermilk Base