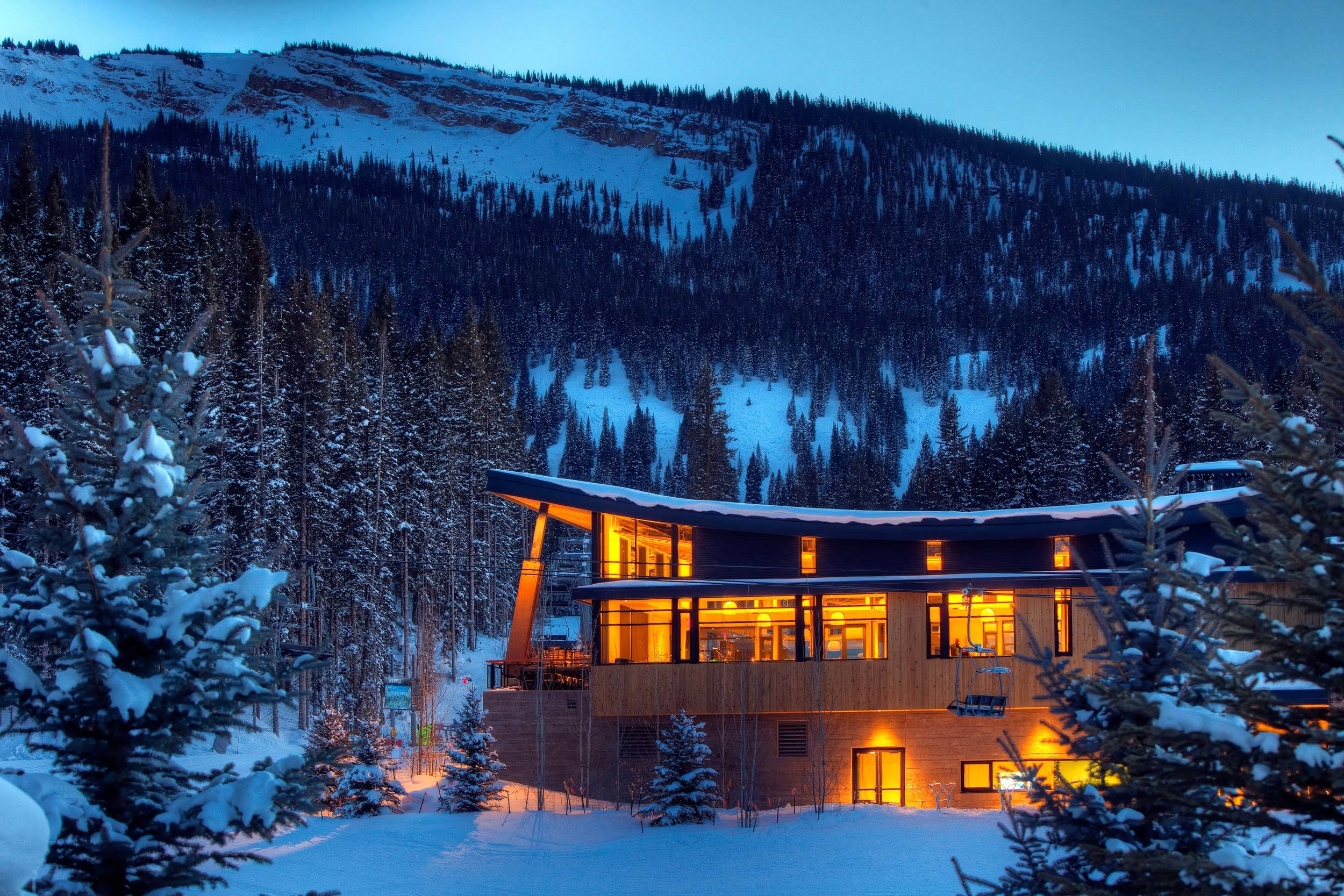 Accessed by a scenic 9-minute gondola ride originating from Snowmass Base Village, Elk Camp was named by Skiing magazine as "Best On-Mountain Restaurant" in North America. The Lodge received LEED Silver for its sustainable merits.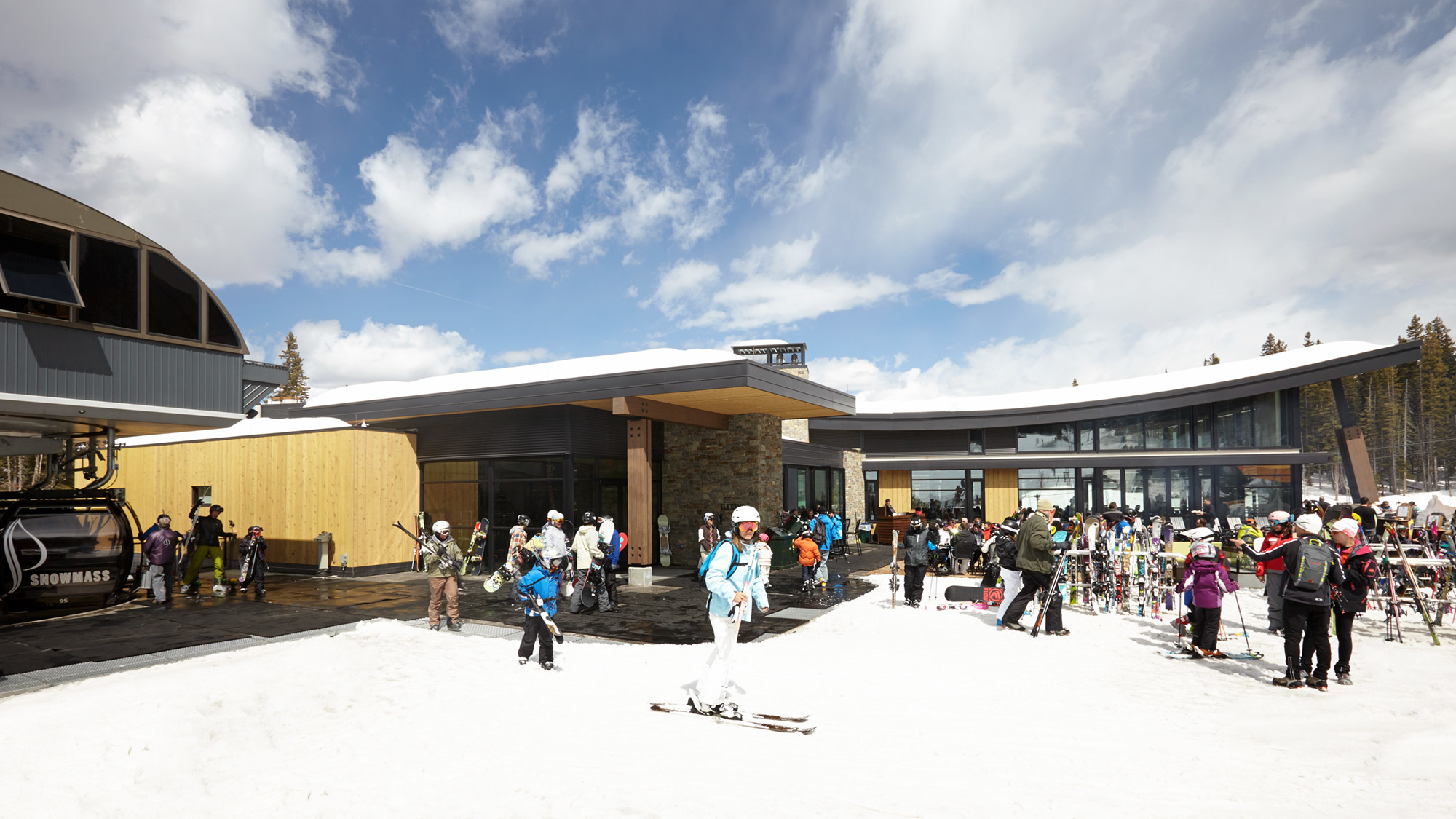 The Elk Camp Restaurant, a winter dining venue and summer base camp at the top of Elk Camp Gondola, is a signature building for Snowmass that exemplifies the Aspen Skiing Company brand. A trademark curved roof is its defining element inspired by its surrounding landscape and activities.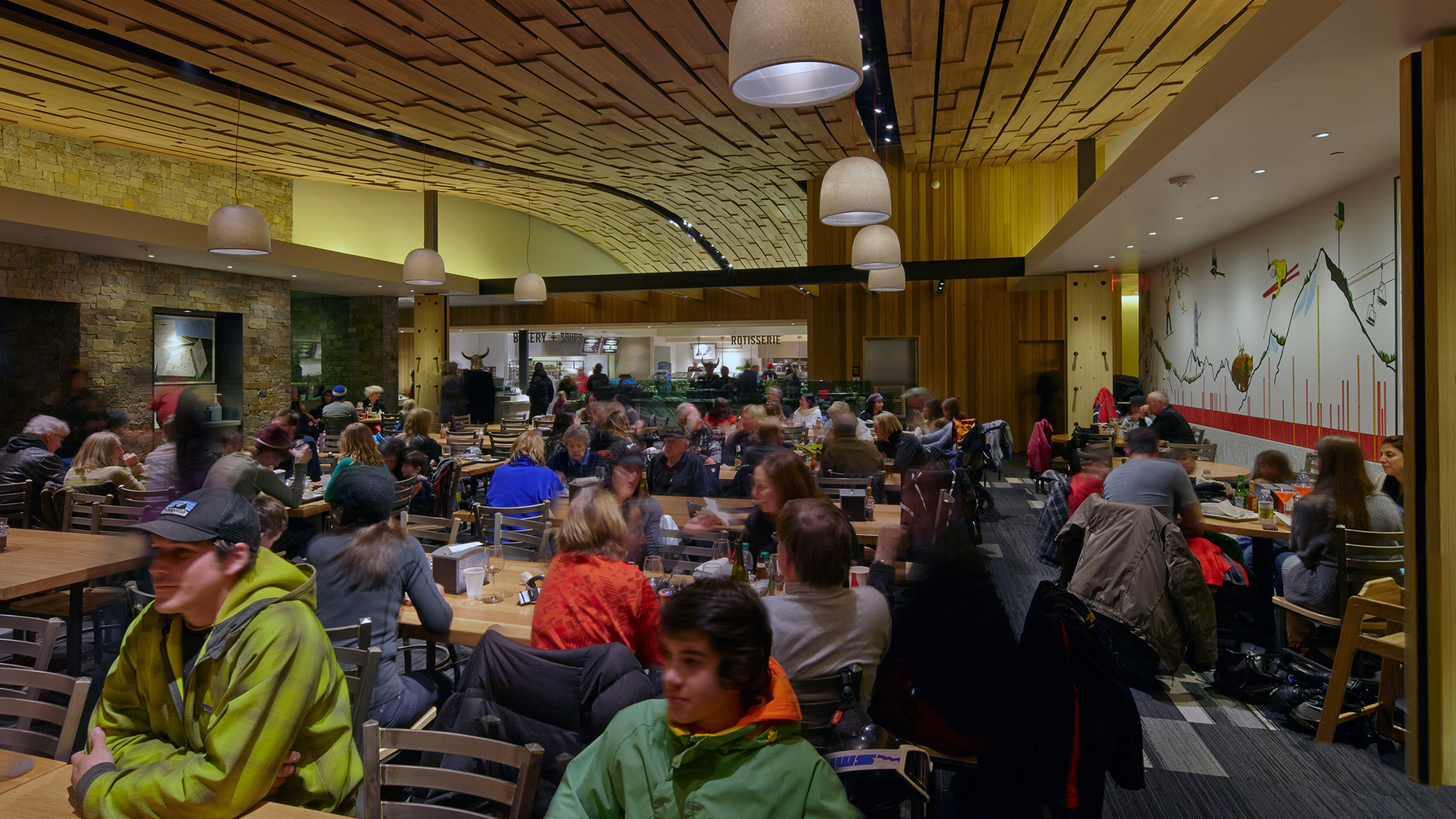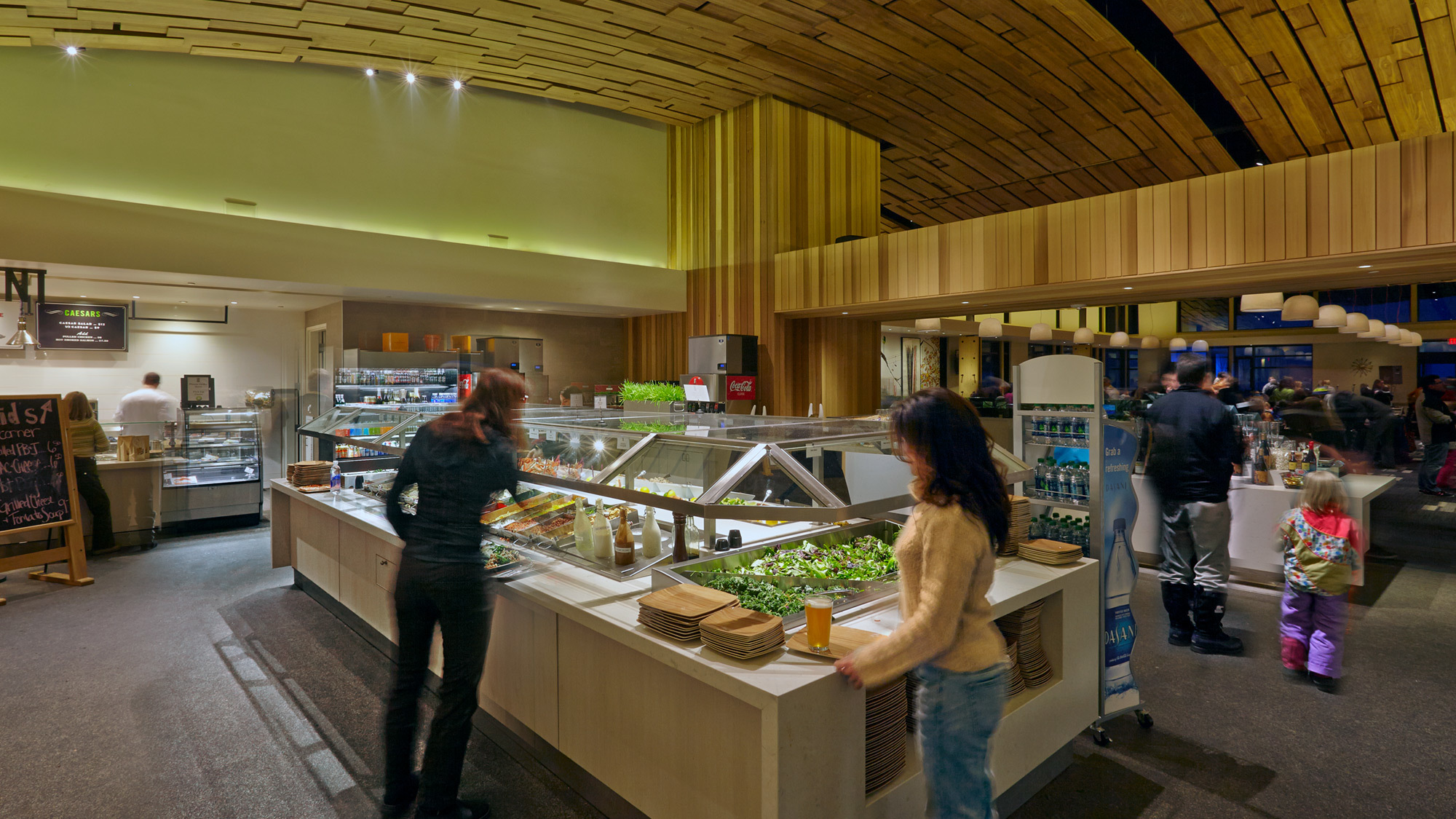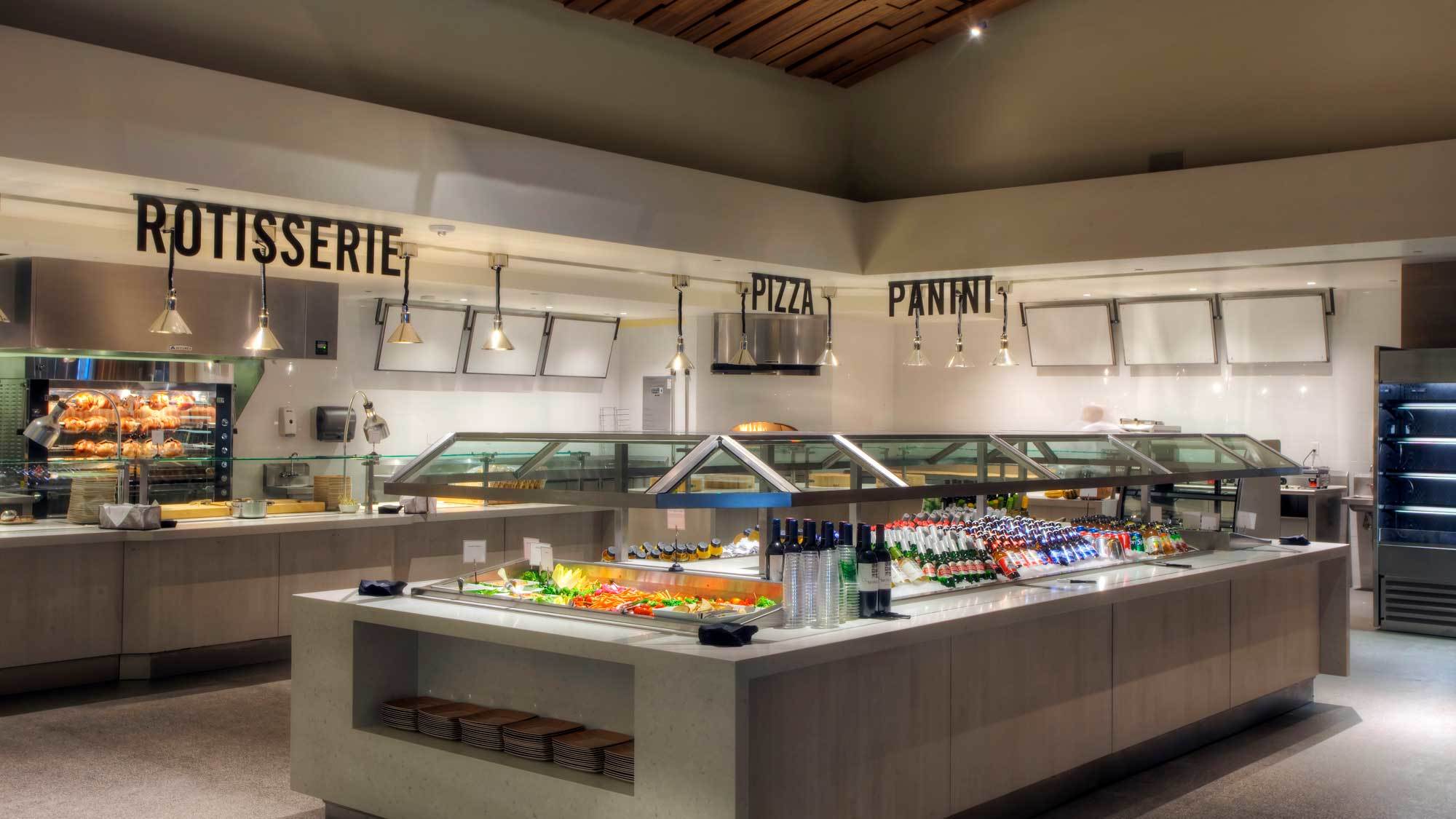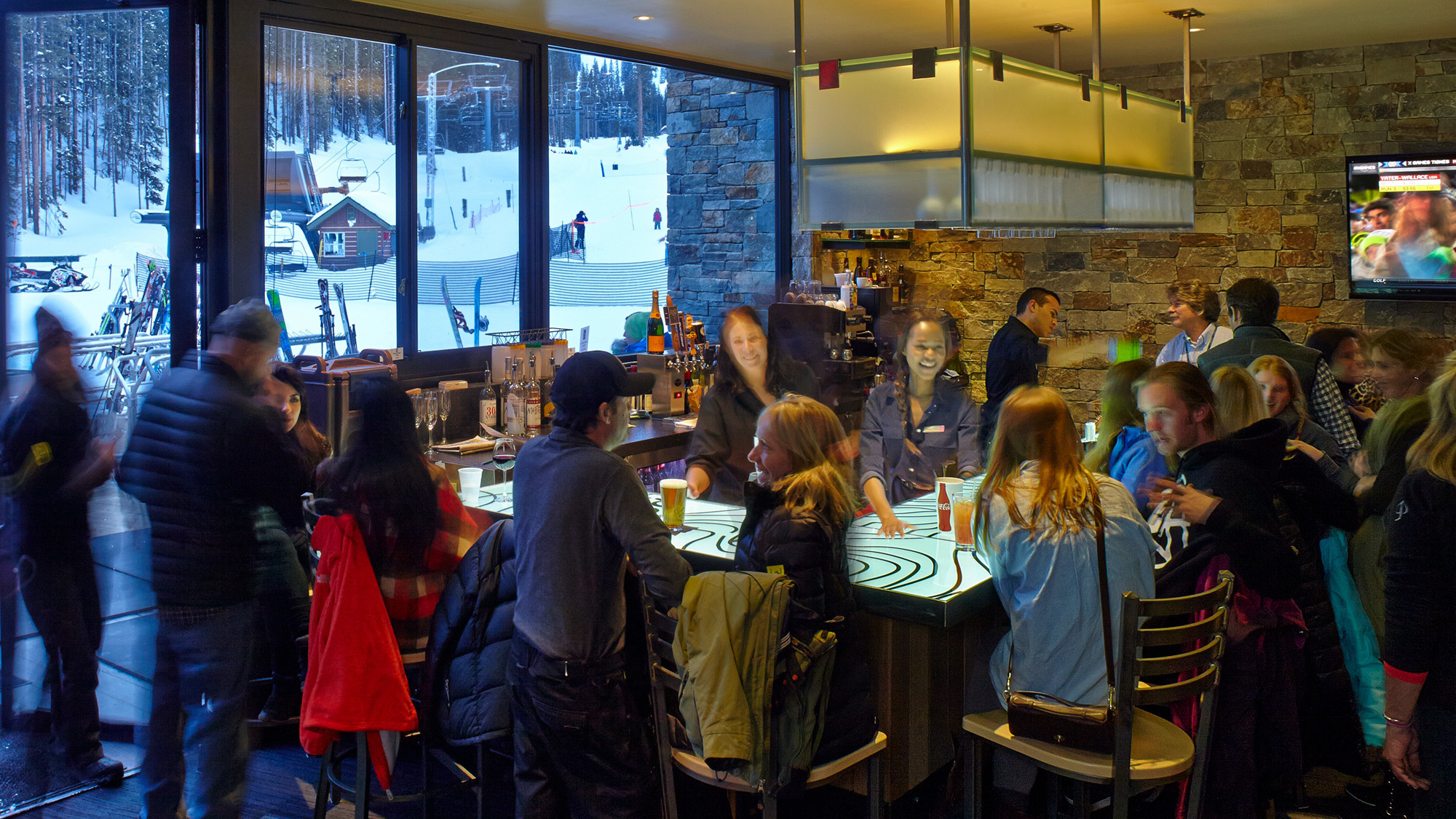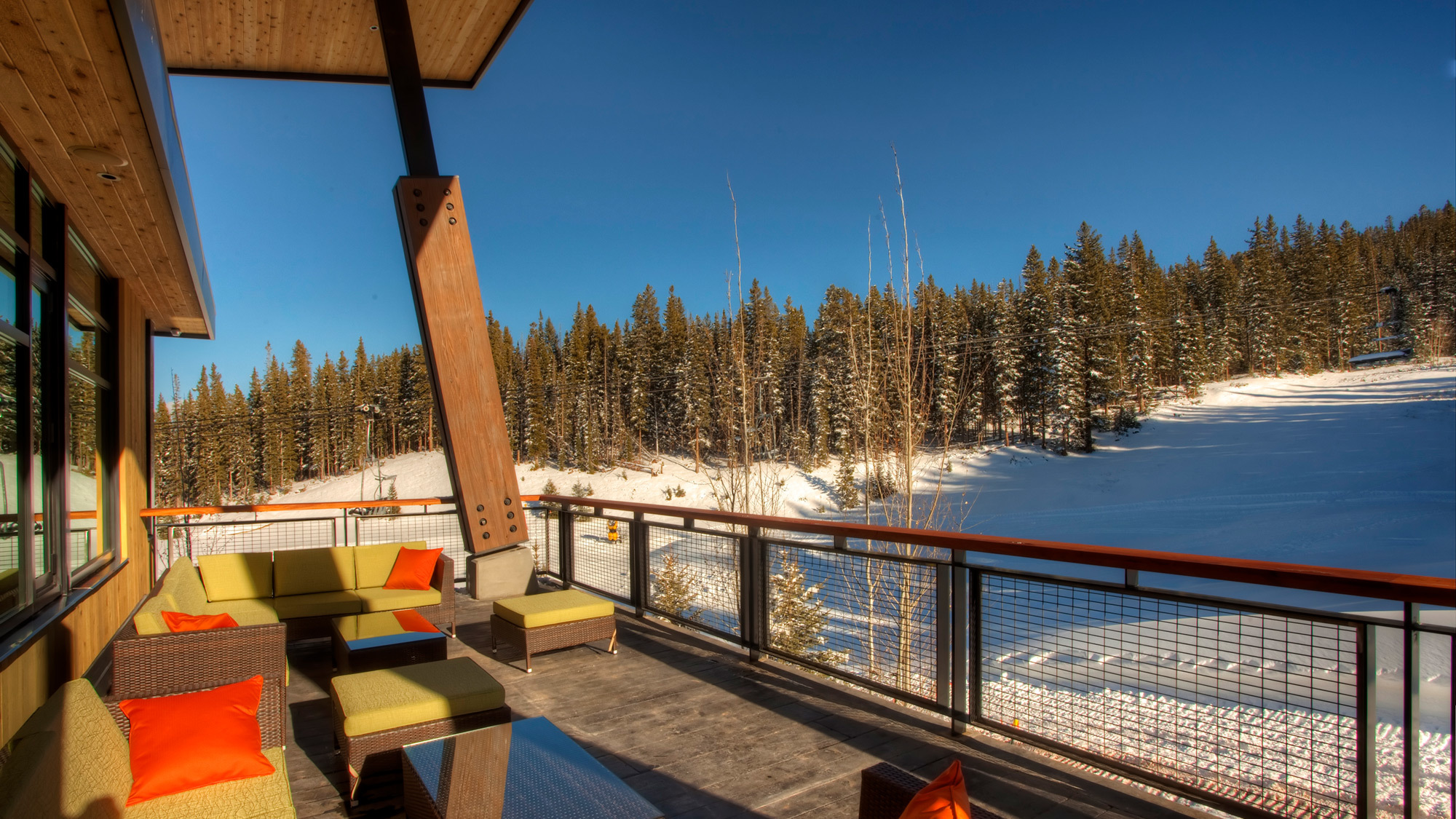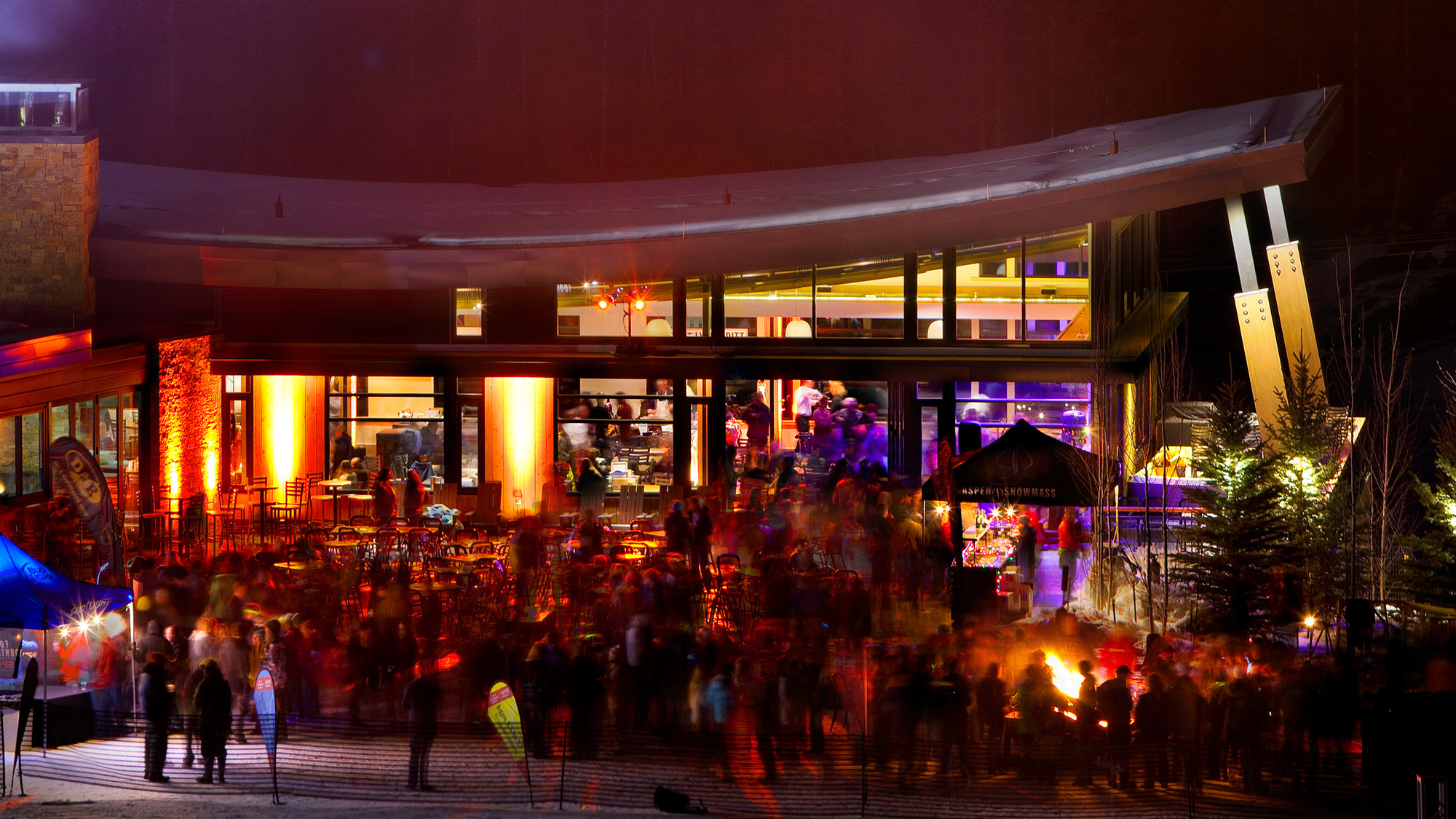 The Great Room accommodates up to 250 guests as a special event venue, and is served from an open scramble servery. An adjoining lounge warms guests and provides an intimate gathering space that also opens up onto a large south-facing terrace that overlooks Snowmass Mountain slopes.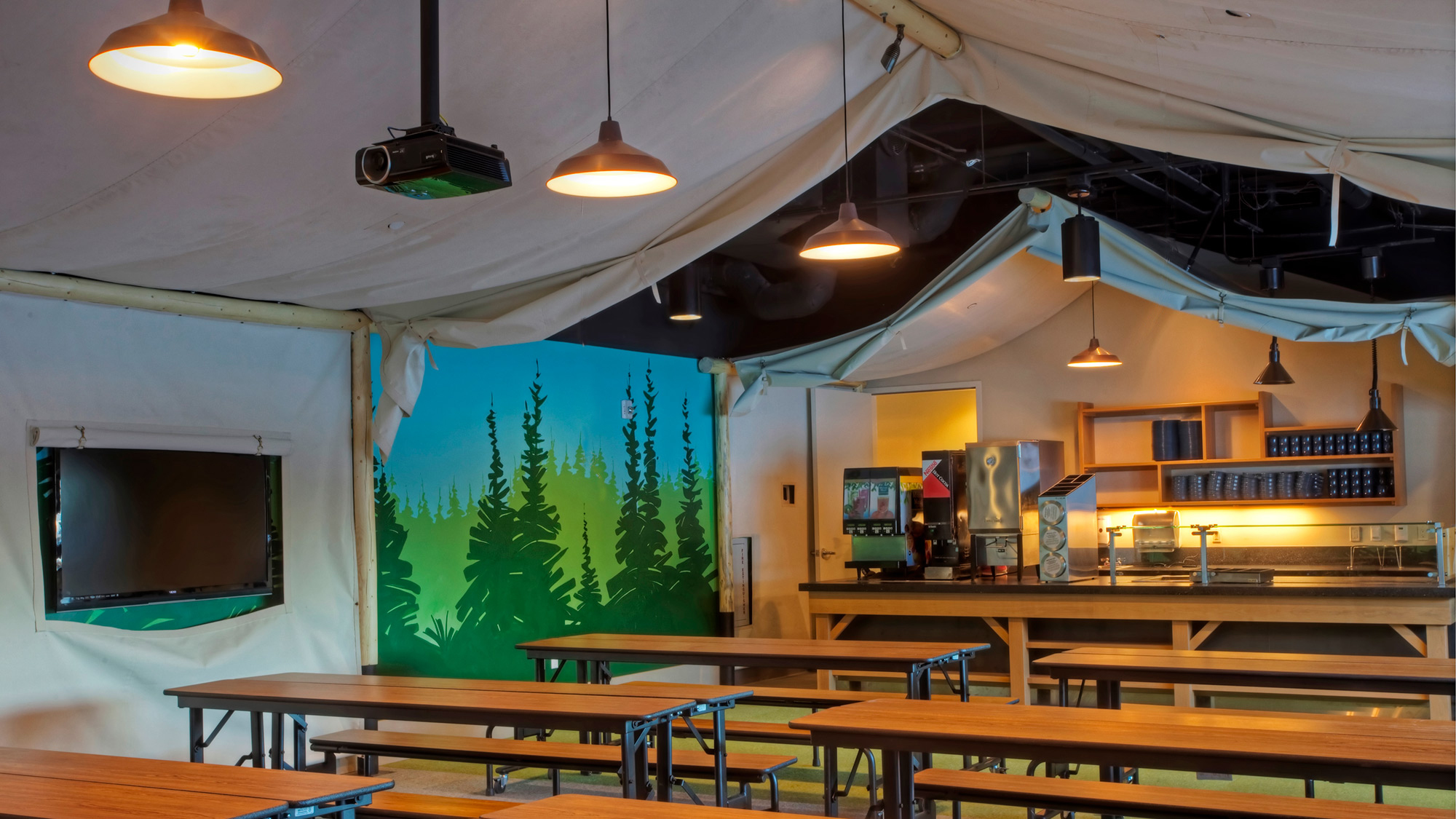 The lower level is dedicated to the children's ski school lunch "tent" which creates a sense of adventure inside and out.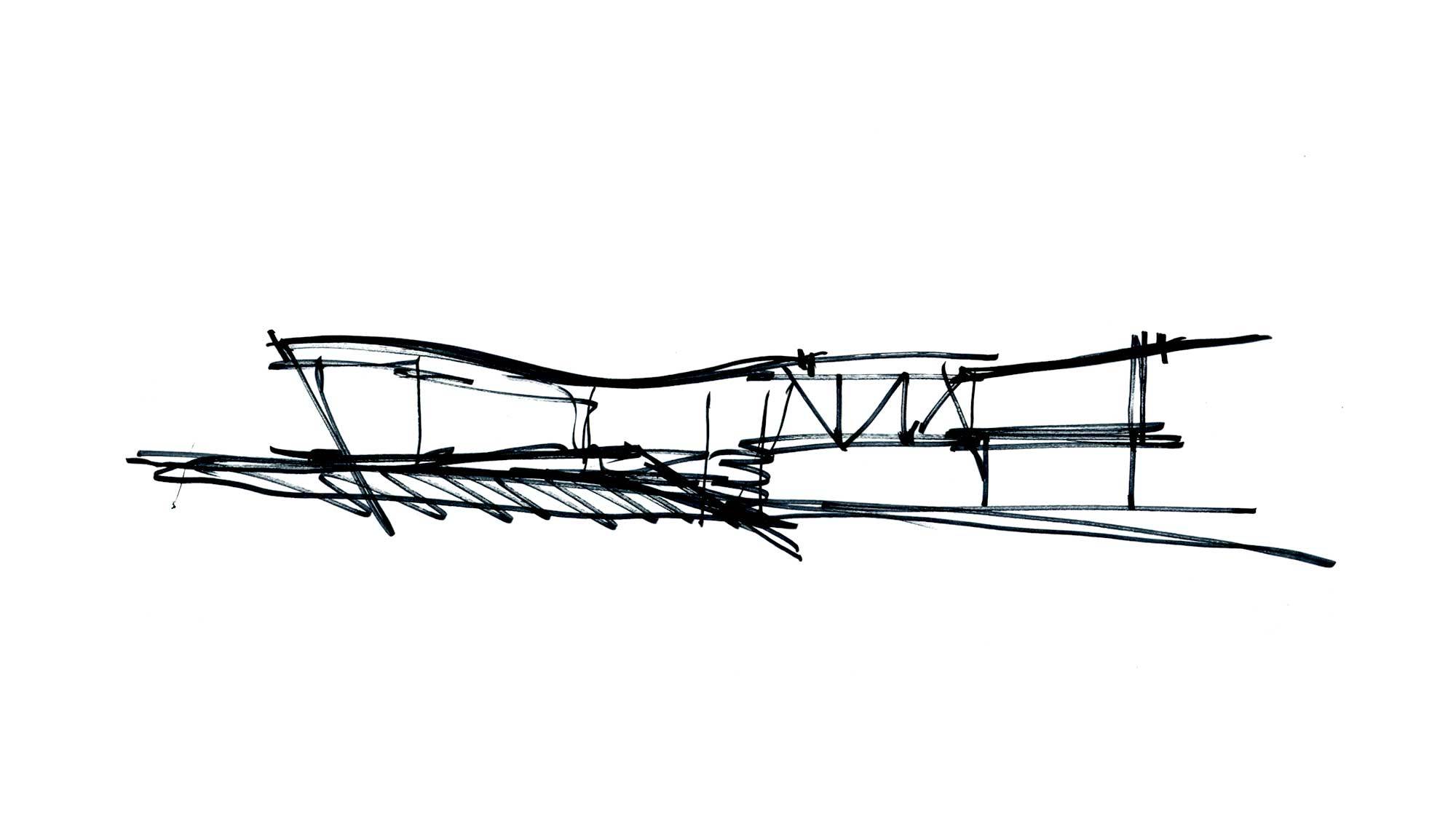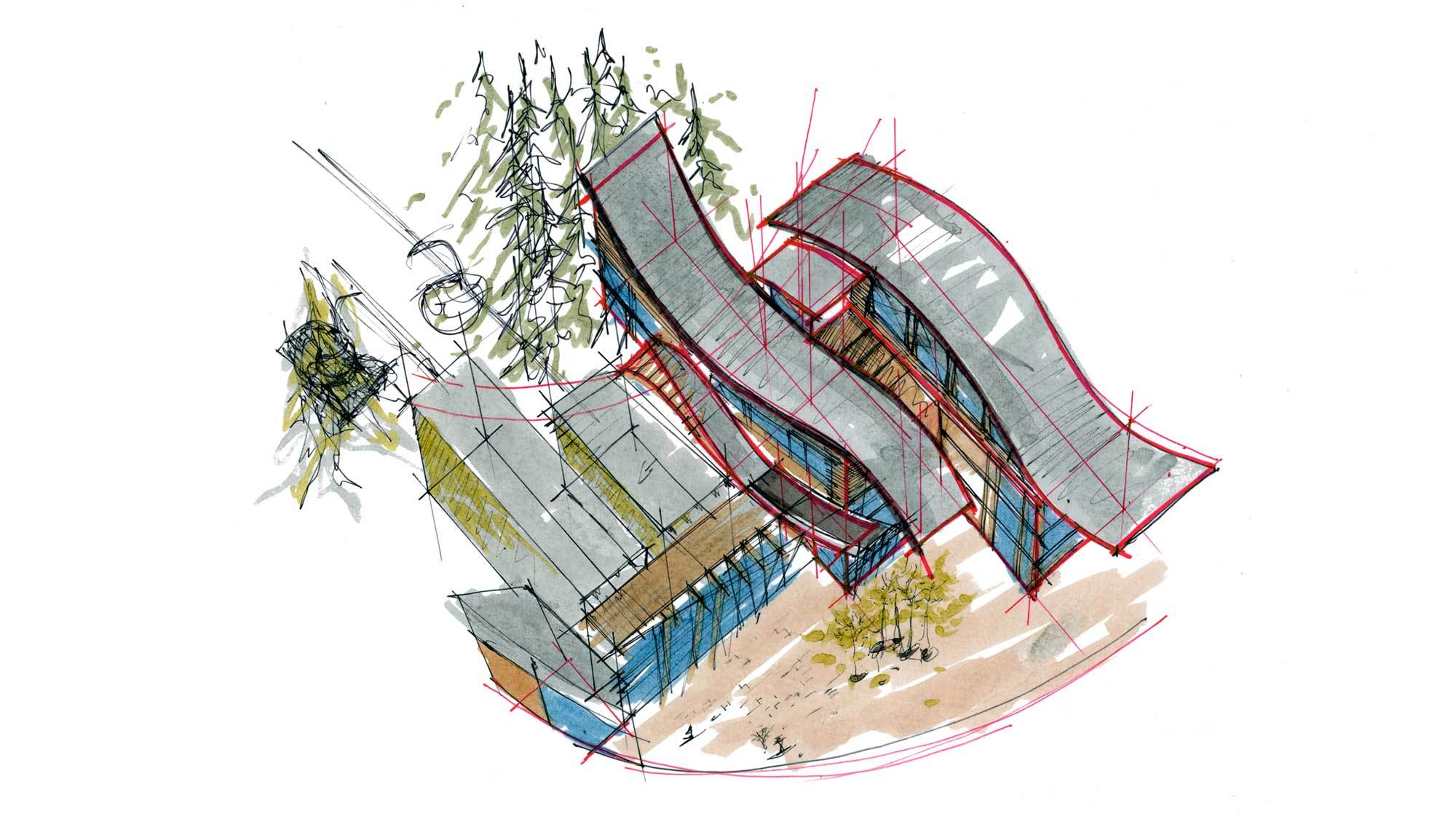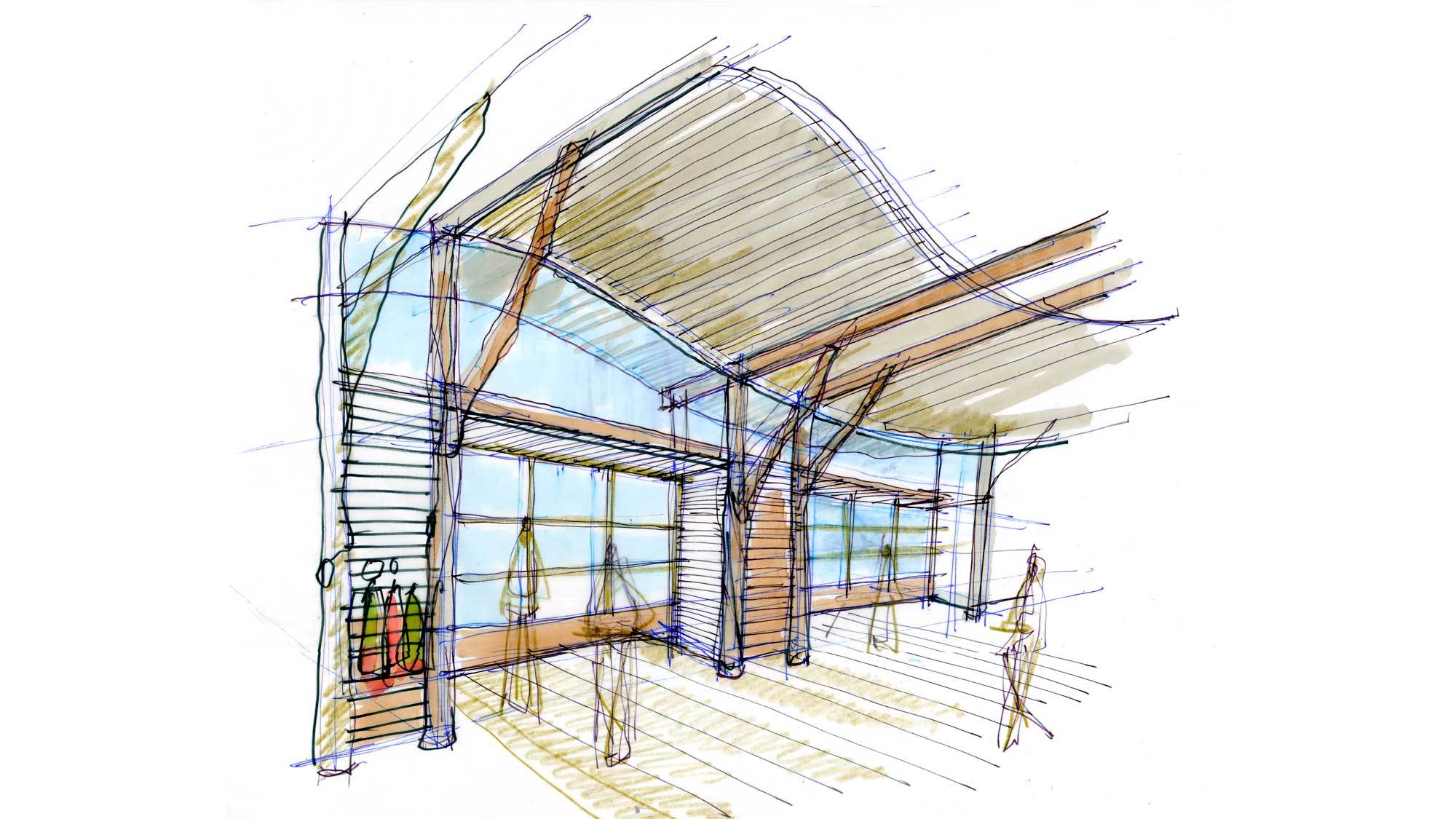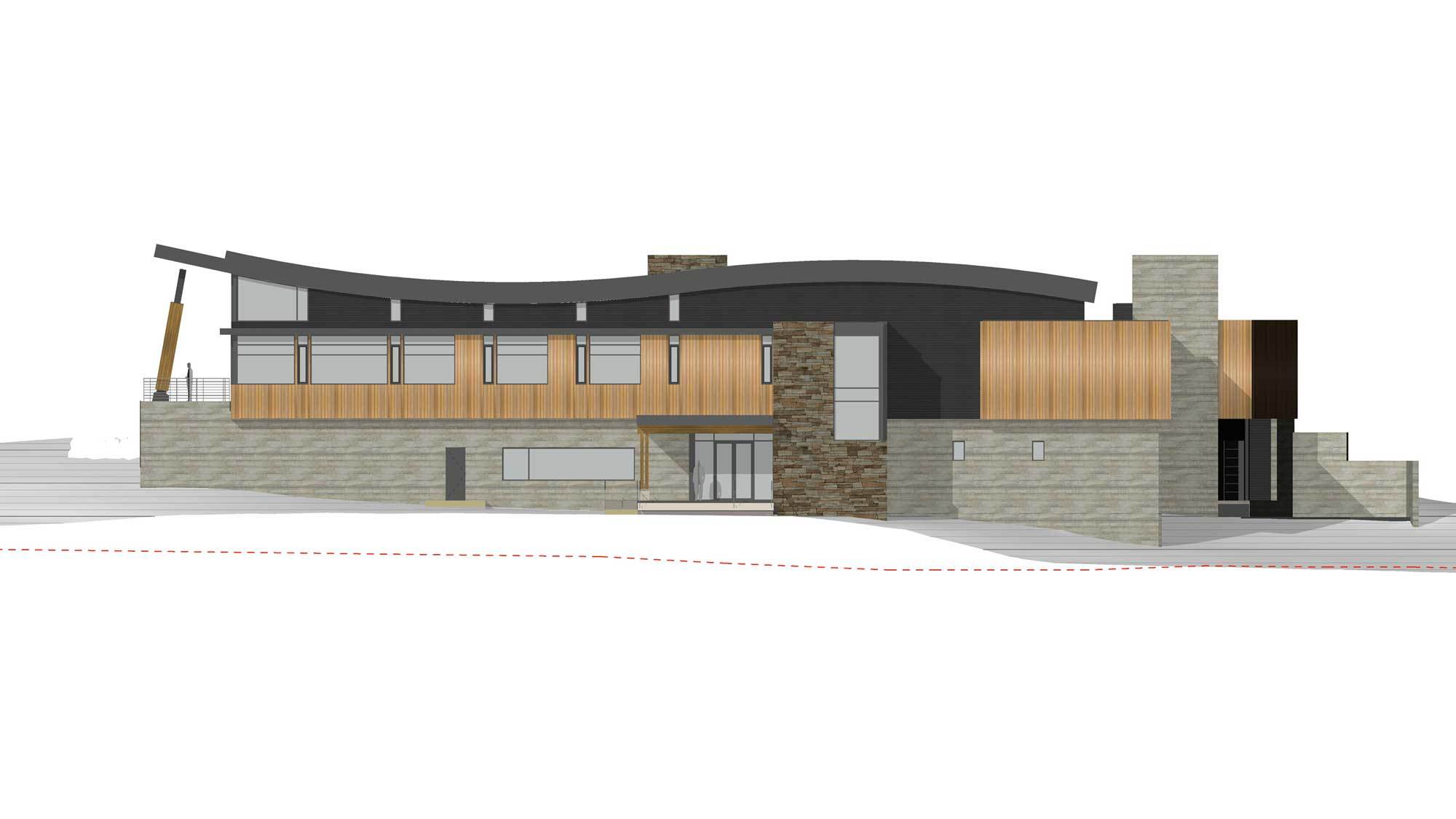 The curved design is rooted in several key principles: it establishes a launching point to nature and adventure, integrates form-making that exudes energy, and creates a memorable experience, central to the values of the Aspen Skiing Company.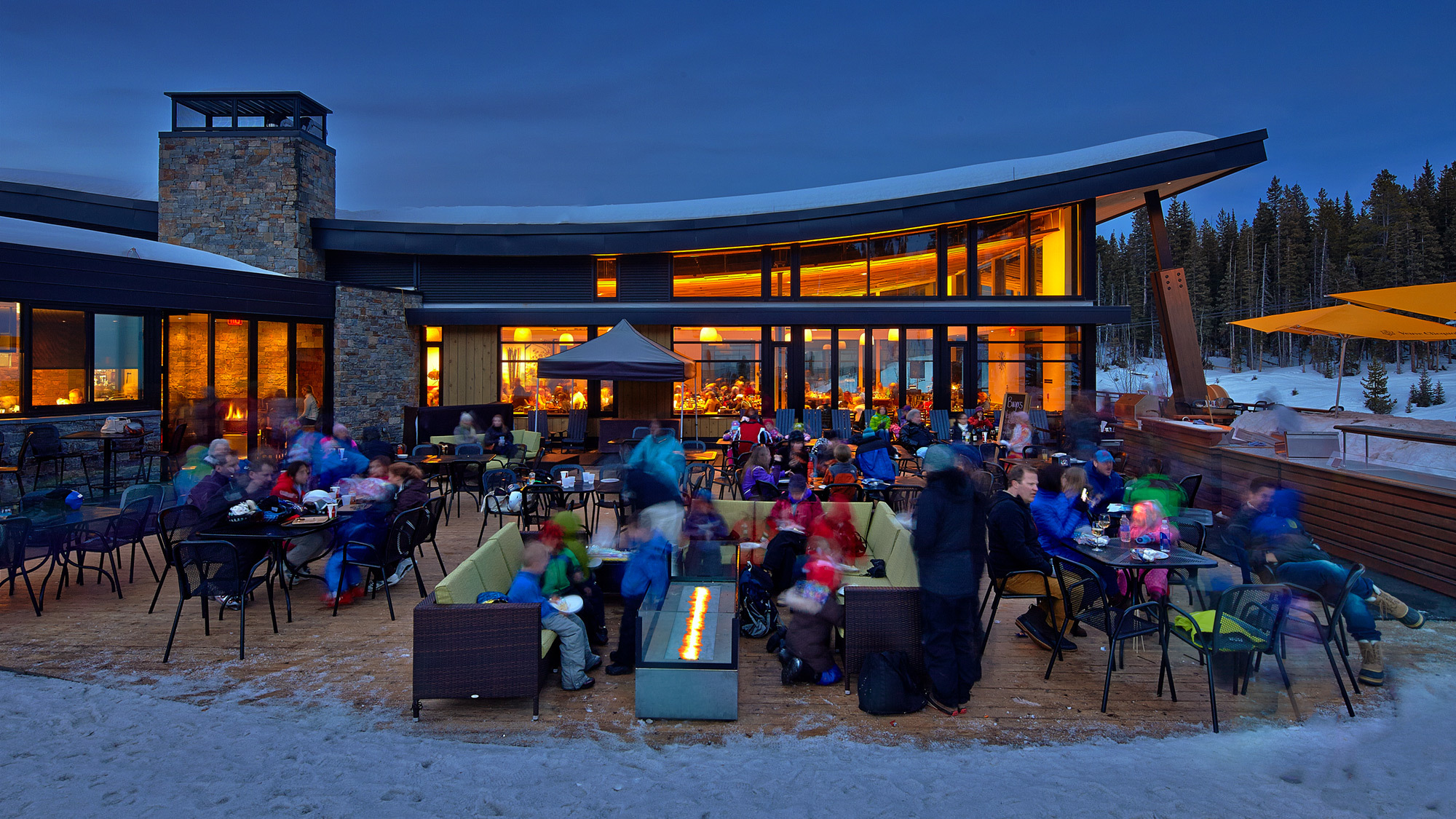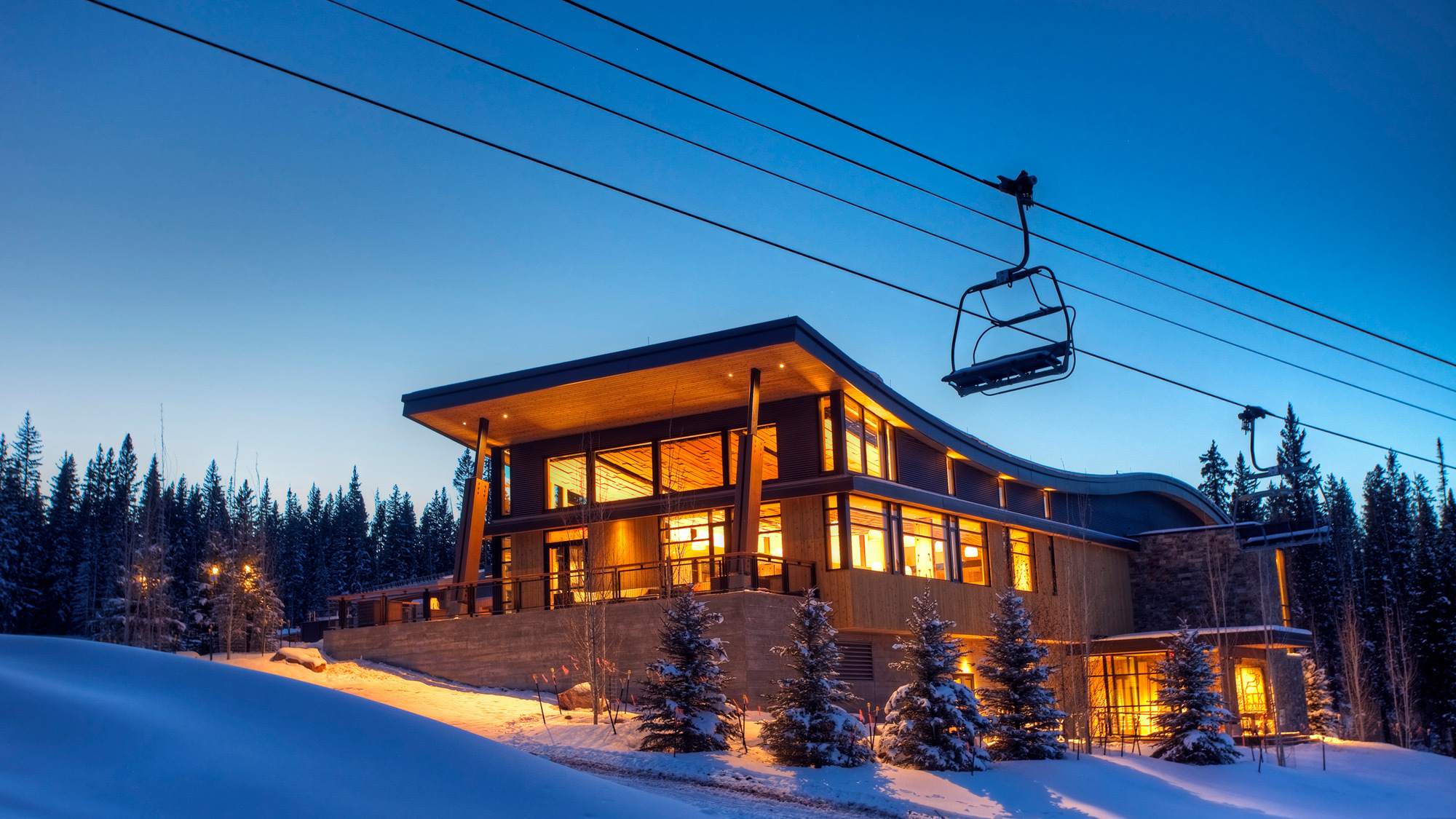 Location
Snowmass Mountain, Colorado
Project Size
20,500 SF
250-seat dining room with a 75-seat children's dining area
150 Exterior Seats
4 Acres
Primary Scope
Architecture, Interior Architecture, and Interior Finishes
Primary Materials
Cedar Rainscreen Siding, Corrugated Metal, Board Formed Concrete, and Stone Veneer
Related Projects
Snowmass Mountain, Colorado
Lost Forest Follies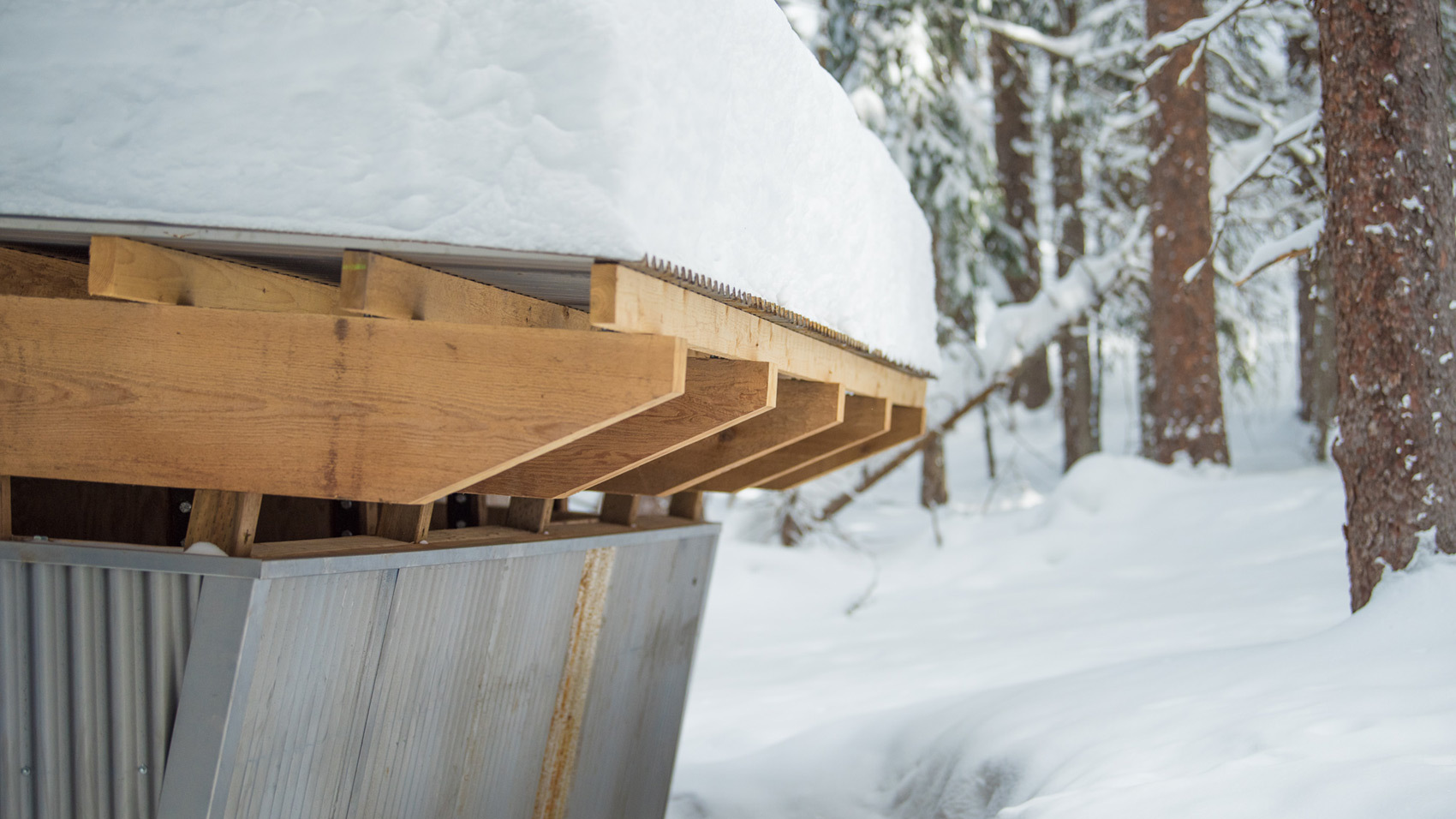 Yellowstone Club, Montana
Eglise Lodge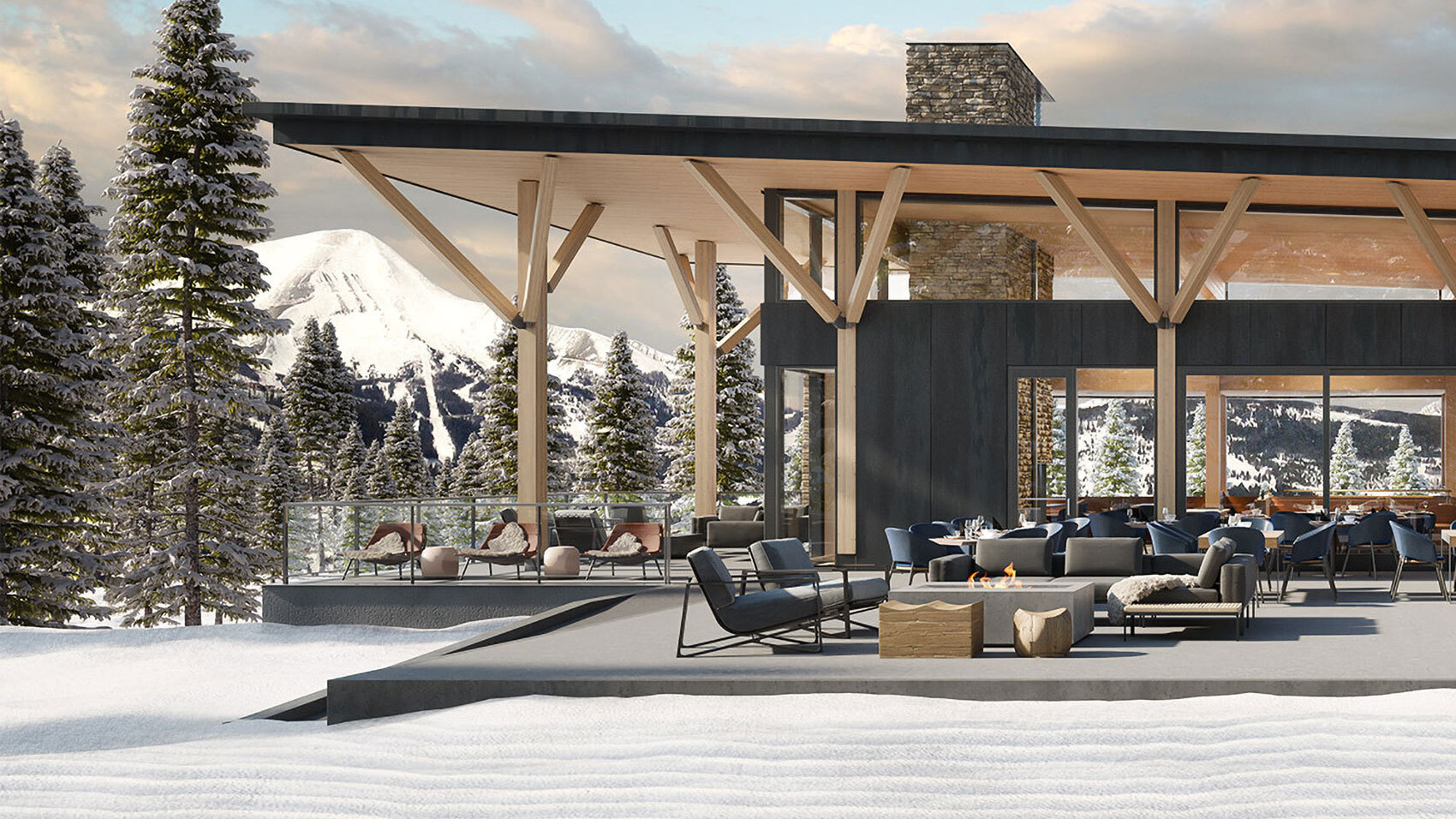 Aspen Mountain, Colorado
Sundeck Restaurant