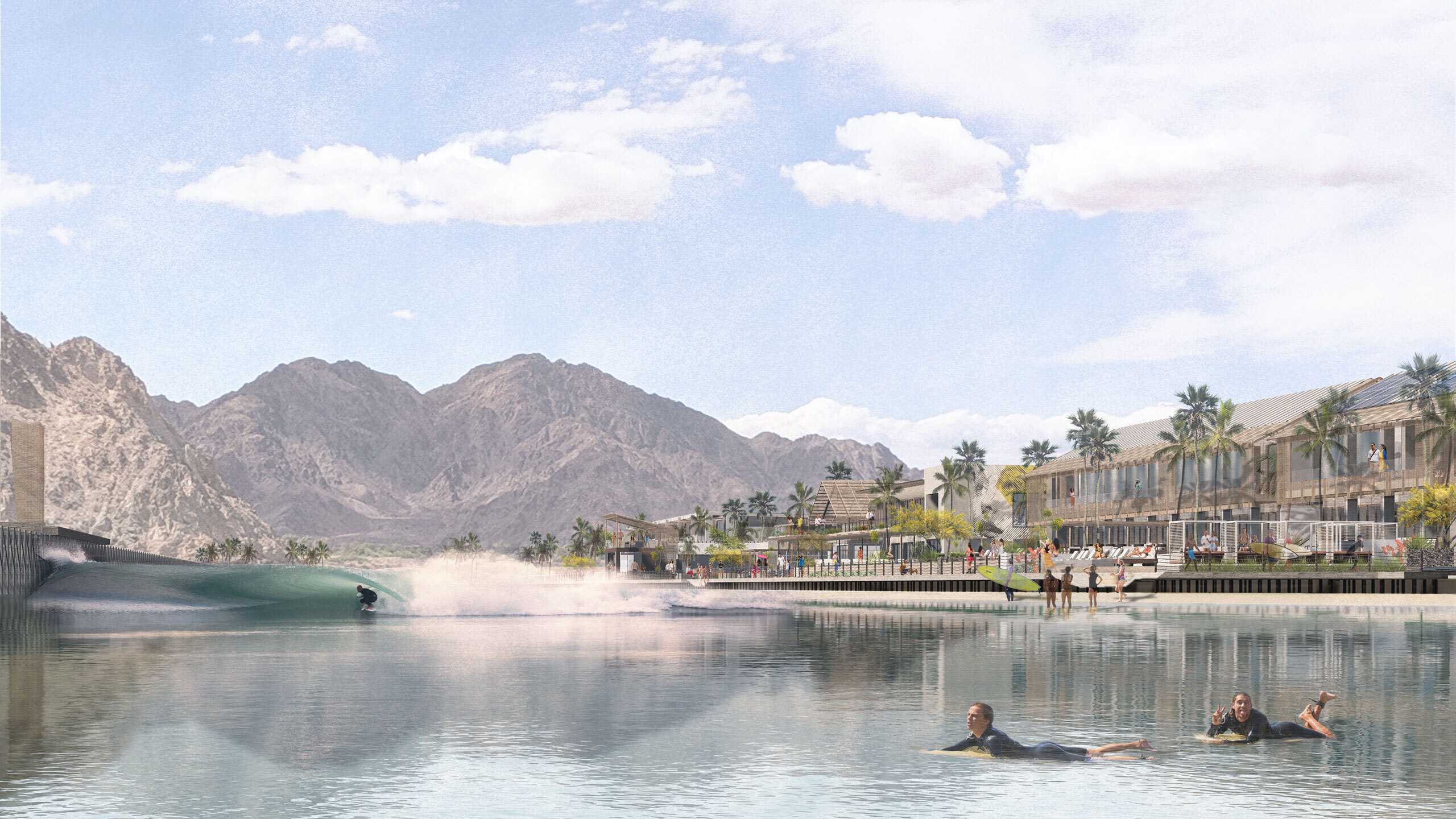 Coral Mountain, a first-of-its-kind resort and next-generation recreational experience is built around a surfing basin created by Kelly Slater Wave Company in California's Coachella Valley. The Wave is capable of producing a perfect wave that can be sized for everyone, from beginners to professionals, creating an inland surf experience like no other.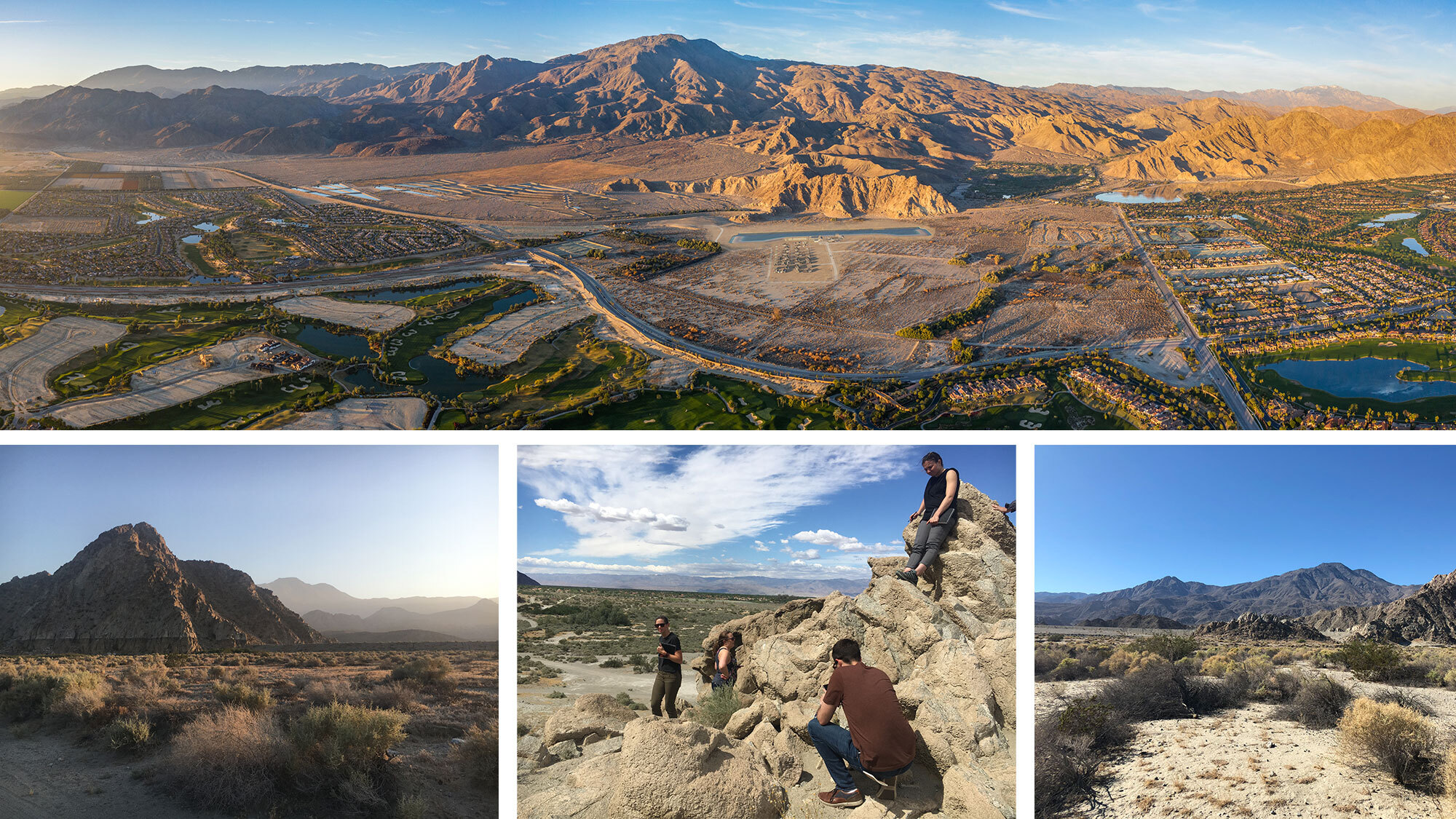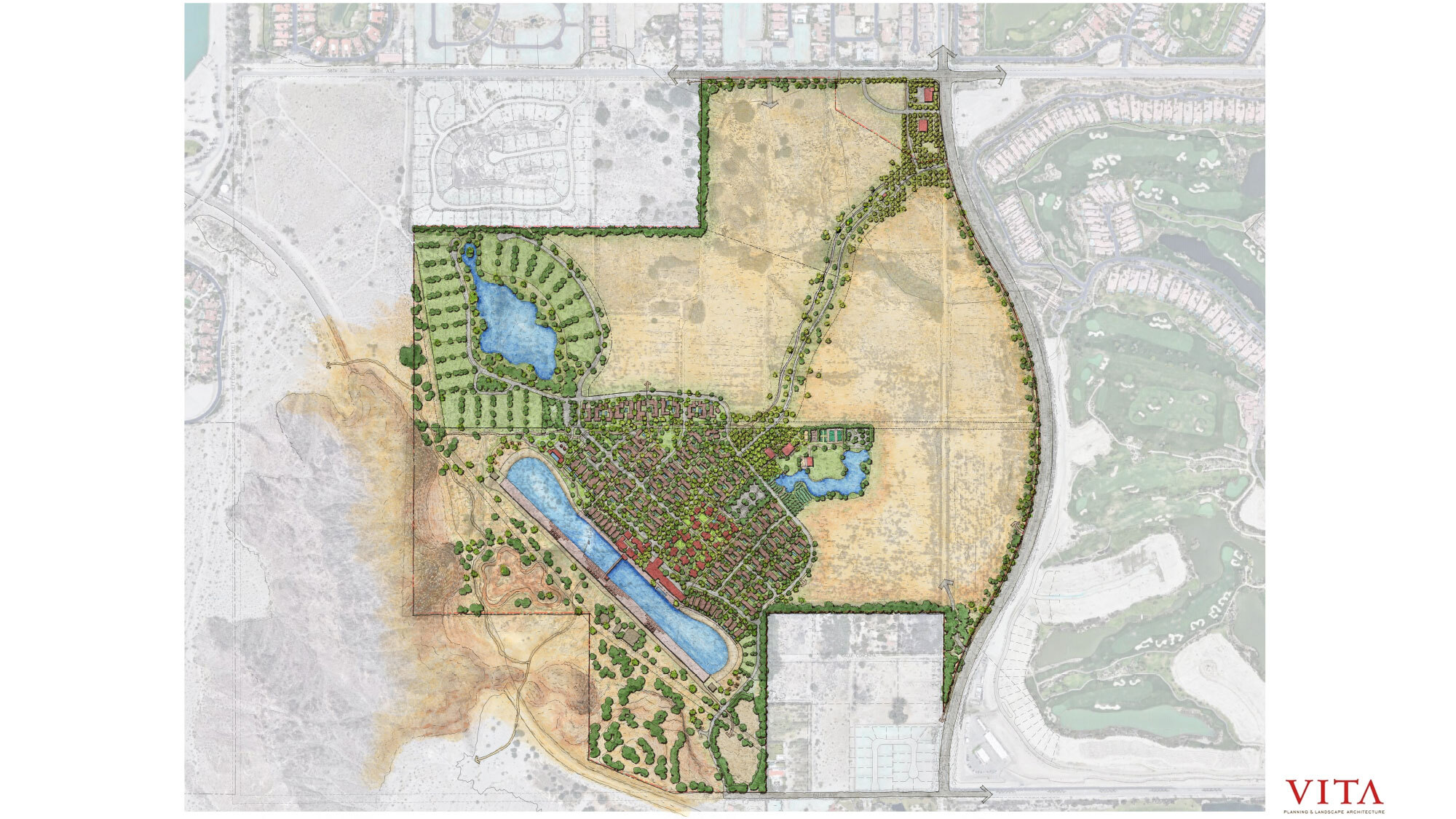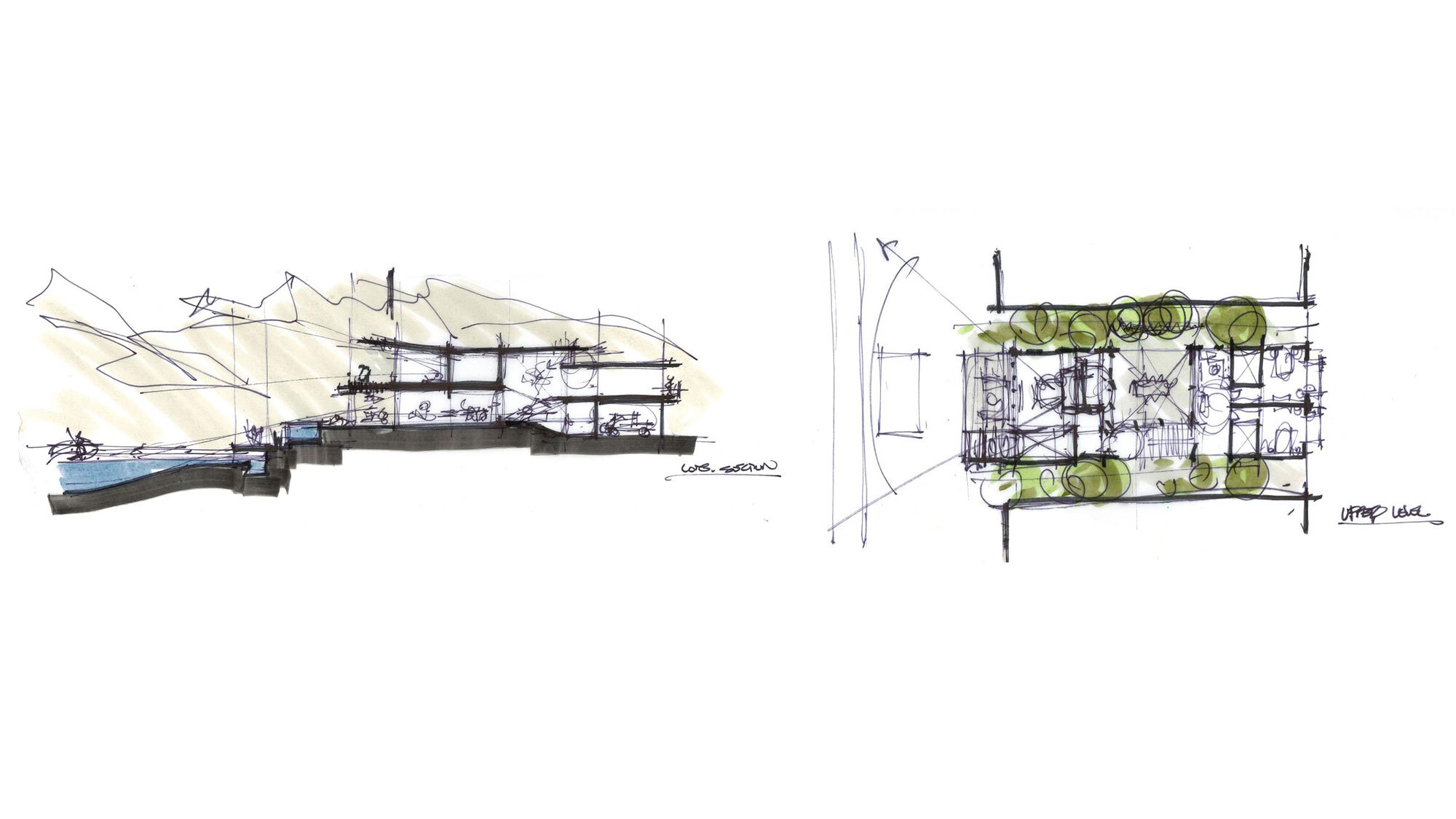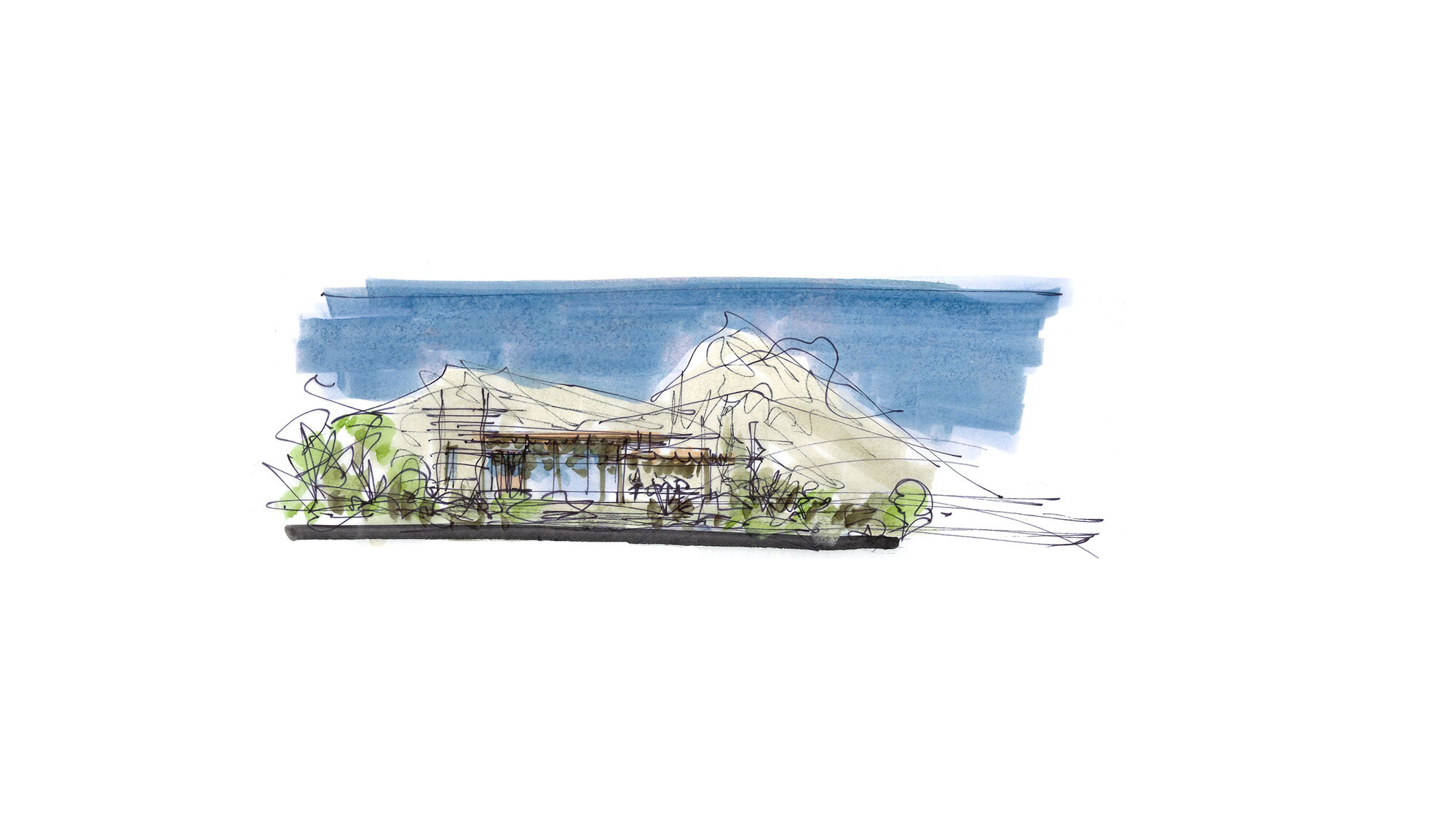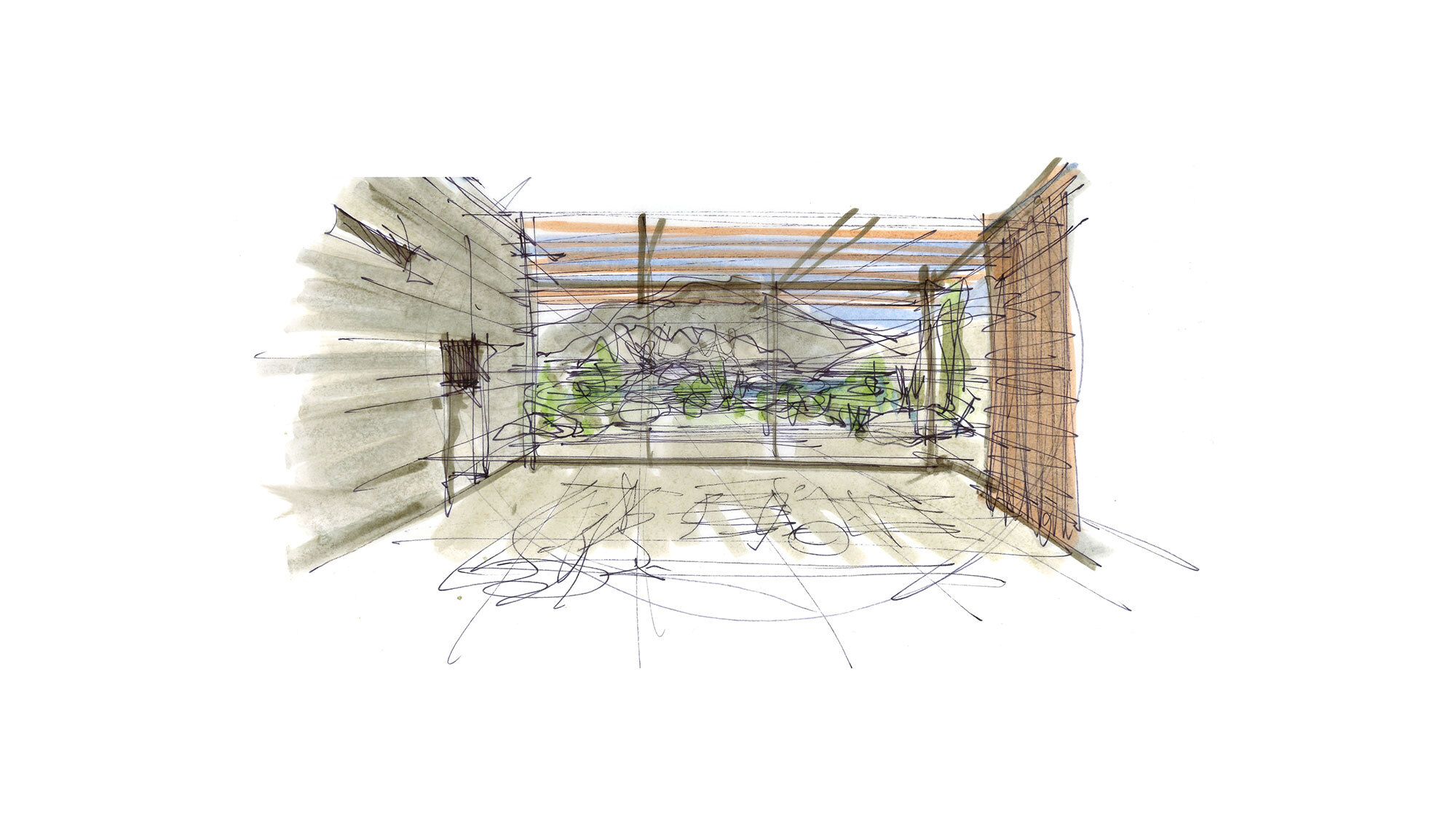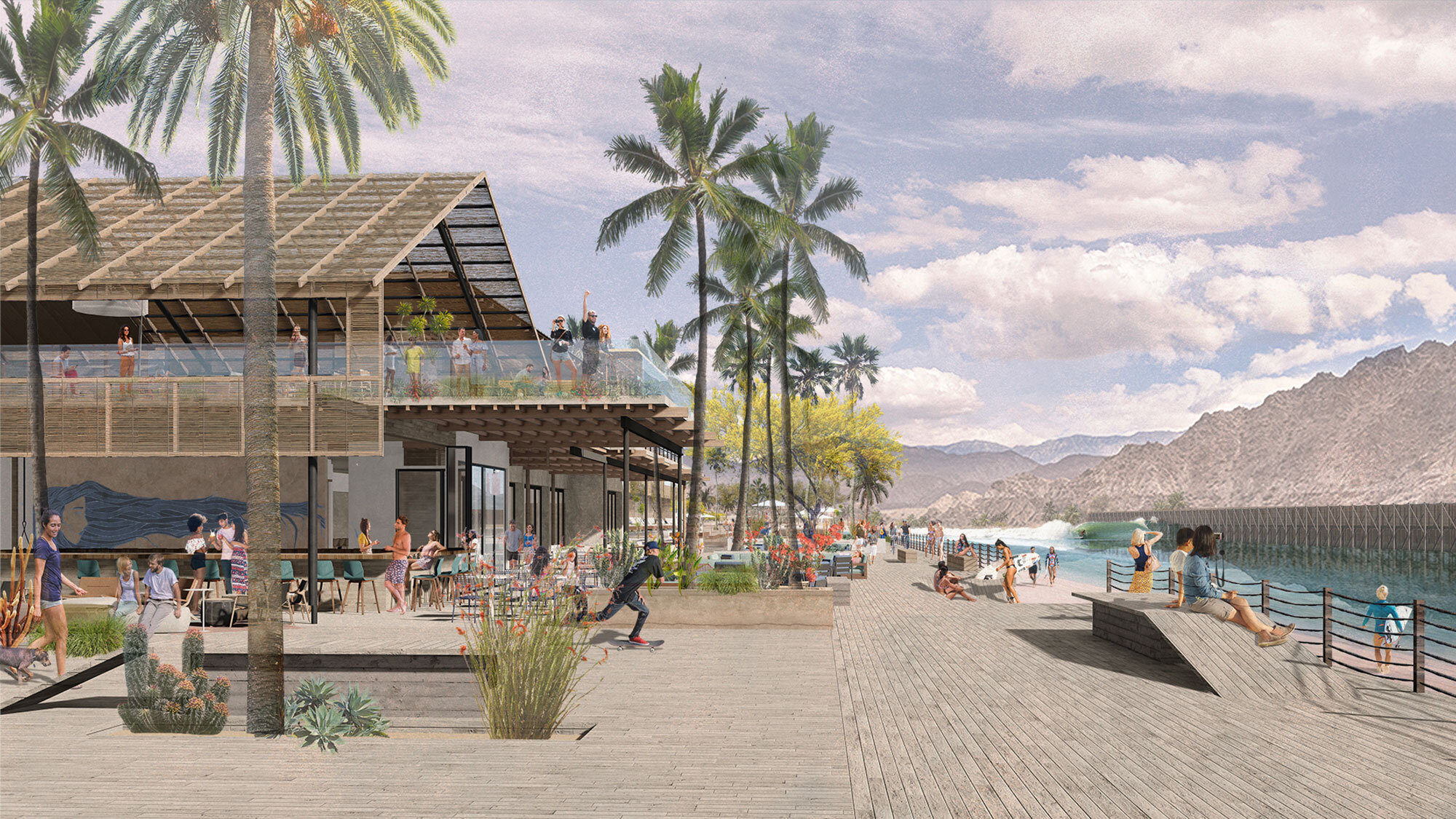 The low-key resort will feature a quintessential California surf vibe. The intent is to deliver simple accommodations with casual service, surf and related sport progression programming, as well as brand supported retail offerings.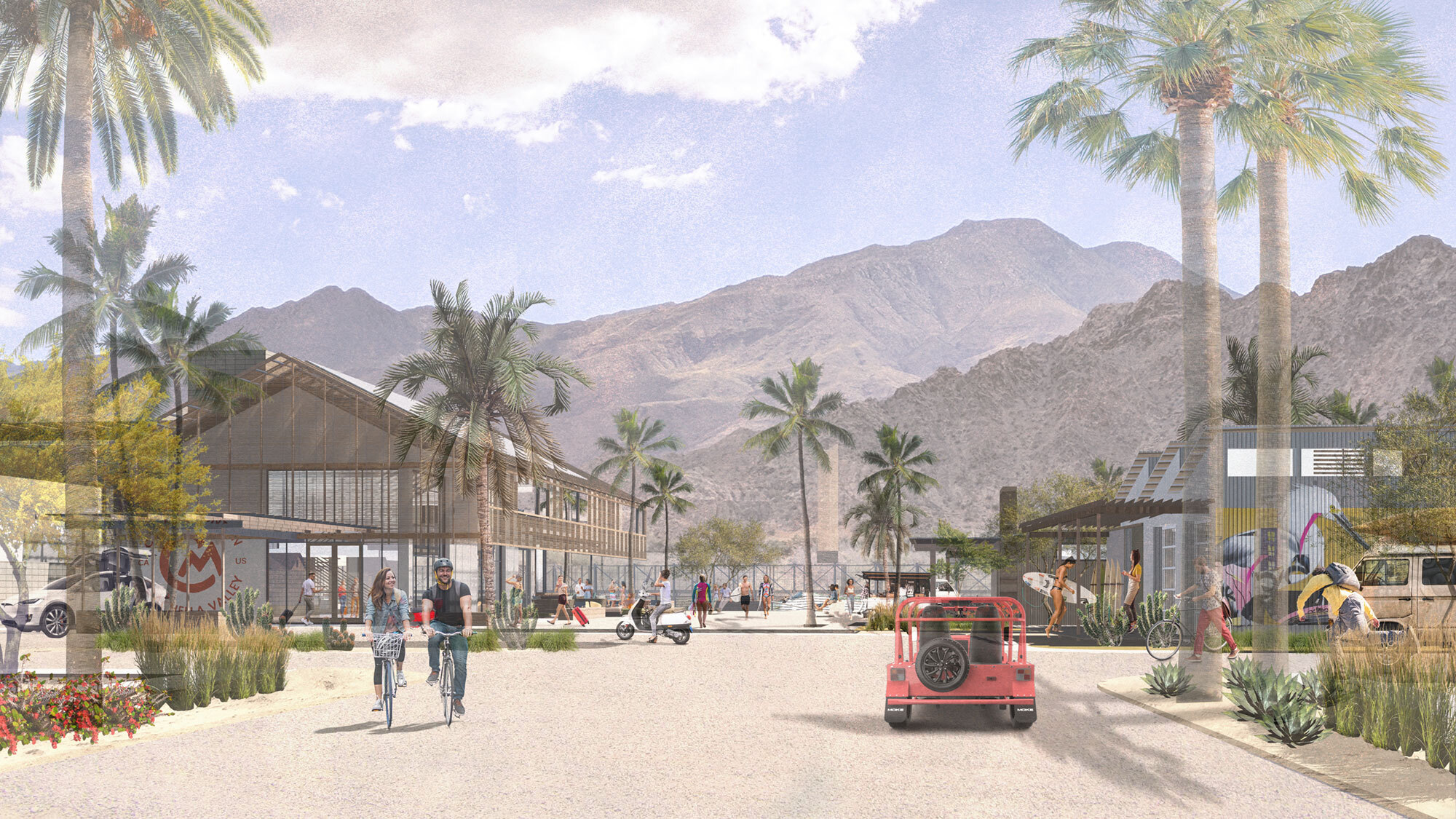 Designed to accommodate individuals, groups, families, and corporate gatherings, the hospitality program will operate as a full-service, lifestyle resort. It is envisioned to include a mix of traditional hotel rooms and adjacent detached casita units.
A strong connection to the desert and sustainable ethos pervades the resort design. This sketch is looking at different responses to sun shading techniques depending on the solar orientation of individual casitas.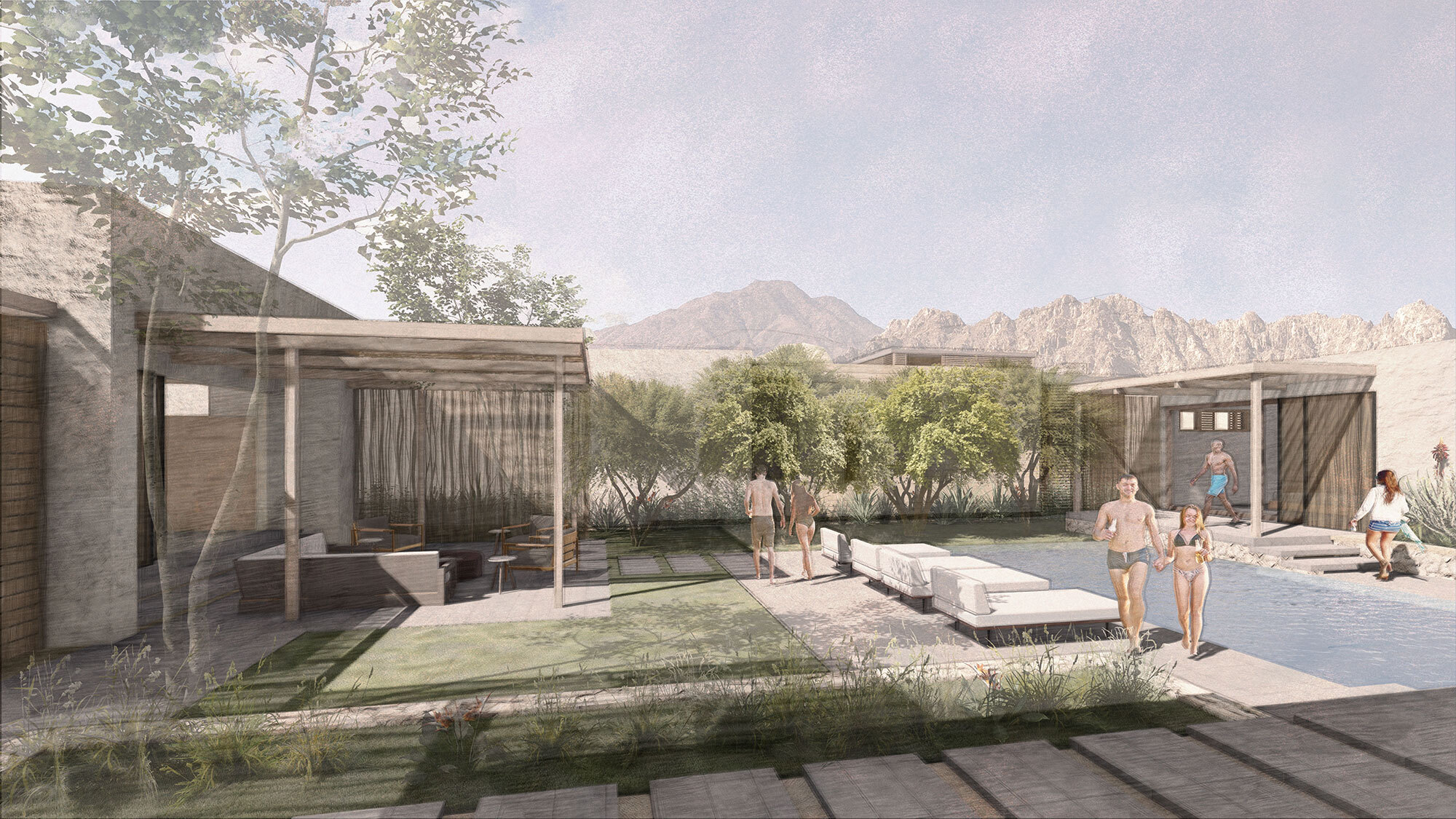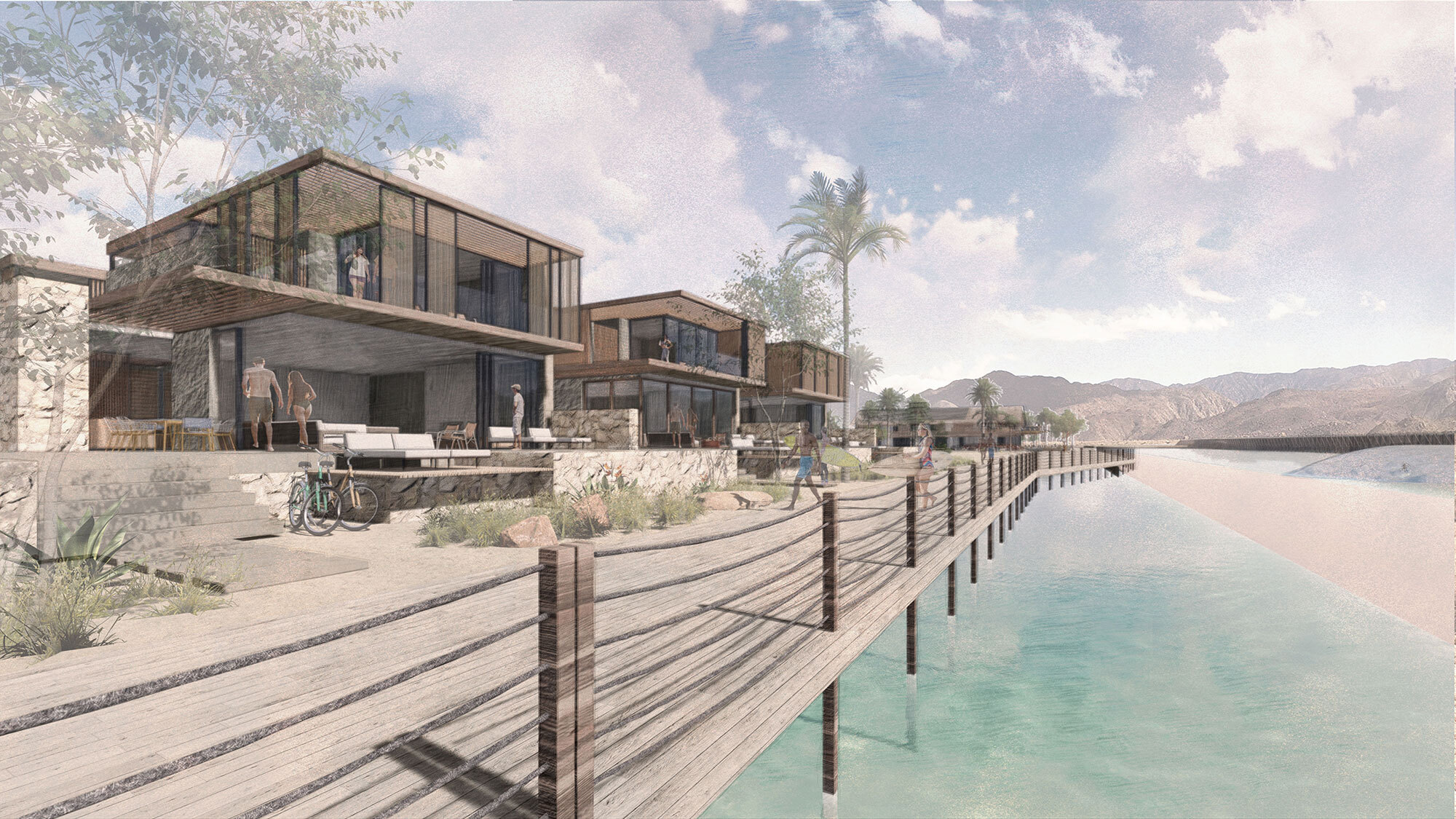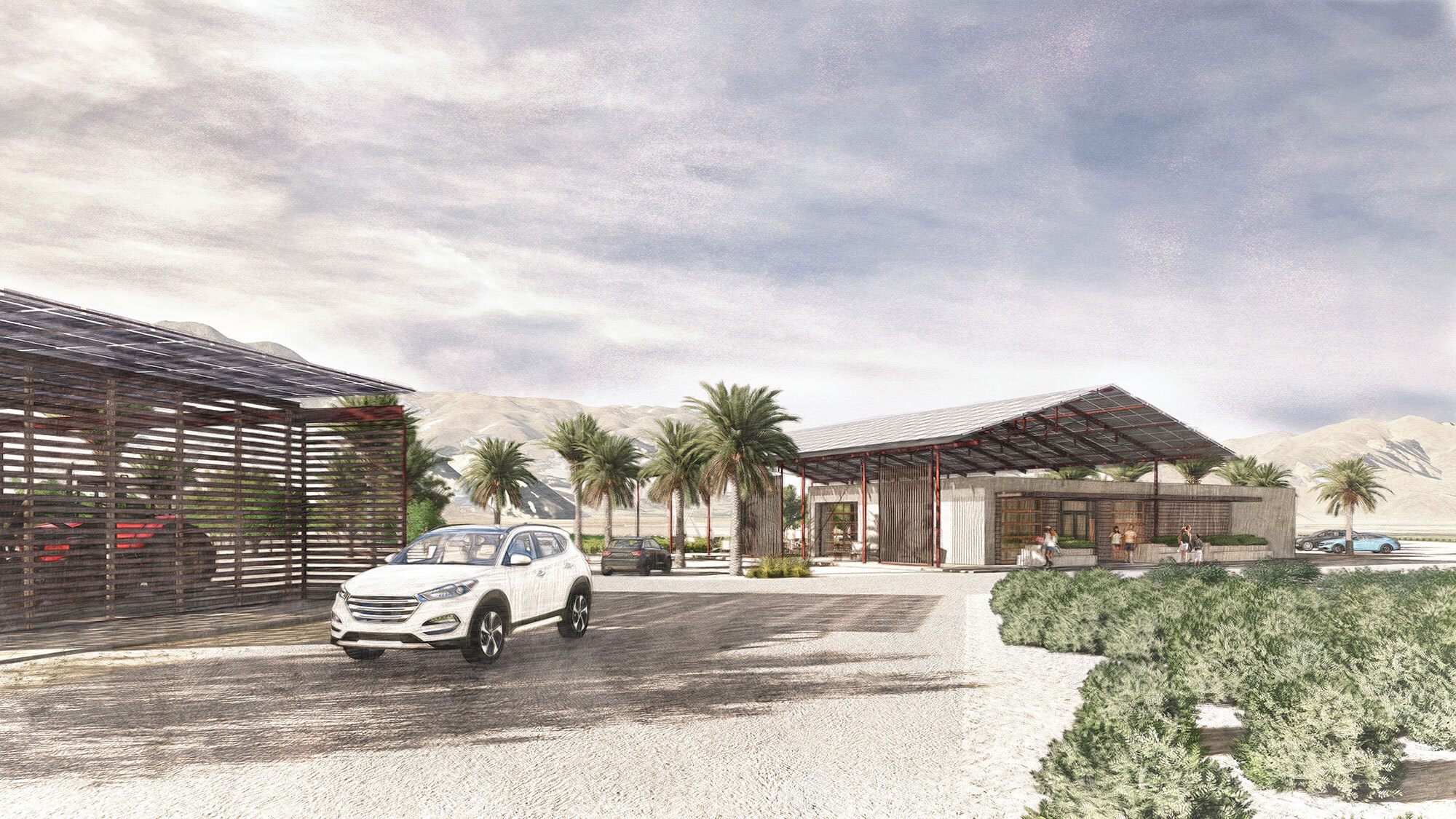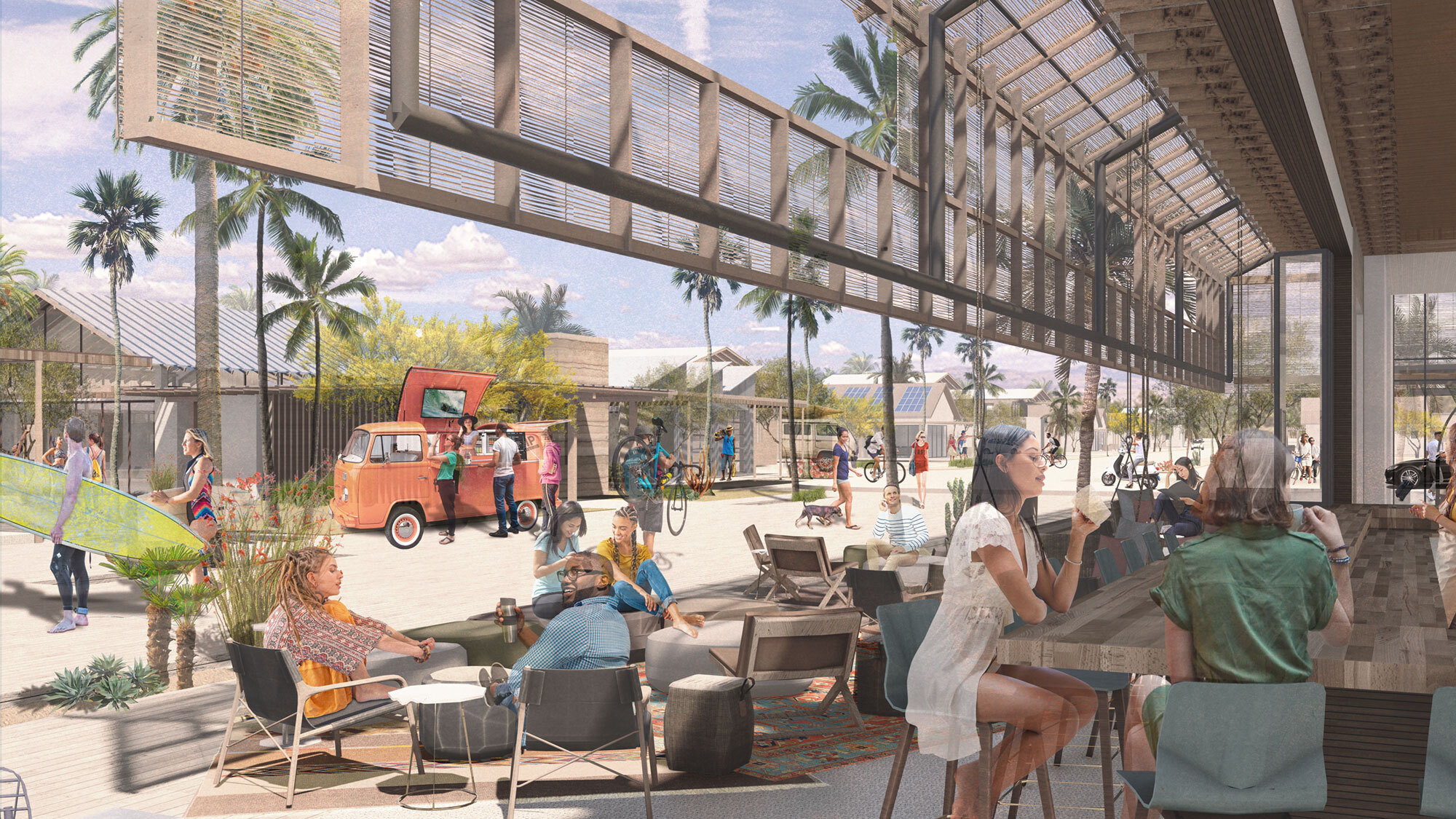 Primary Scope
Architecture, Interior Architecture
Planning and Landscape Architecture by VITA
Entitlements and Civil Engineering by MSA Consulting
Primary Materials
Thermally Modified Wood, Breeze Block, Heavy Timber and Steel, Glass, Concrete, Portland Cement Stucco, Rammed Earth and Straw Bale, PV
Related Projects
Powell Butte, Oregon
Brasada Ranch Resort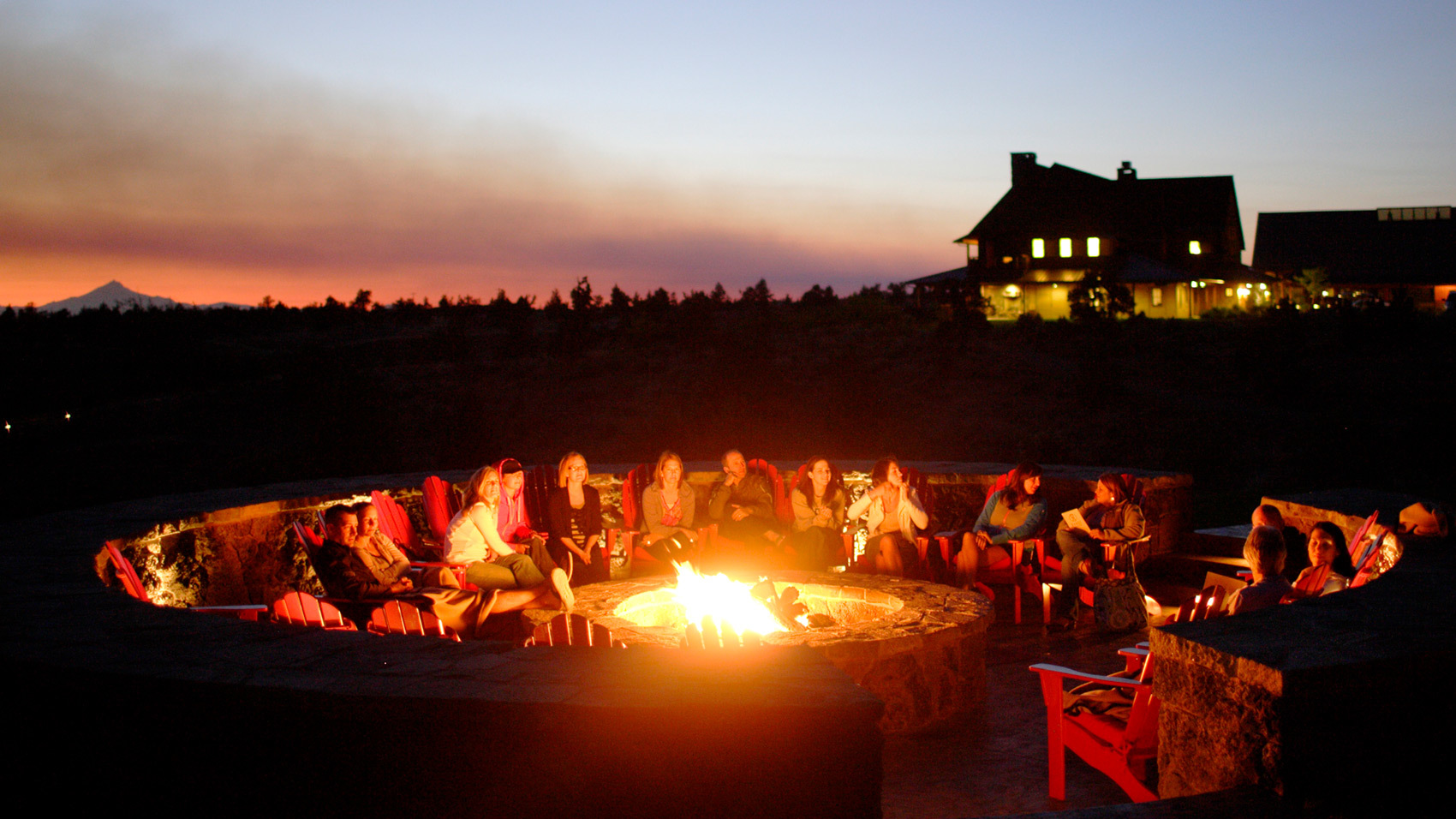 Big Sky, Montana
Ulery's Lake