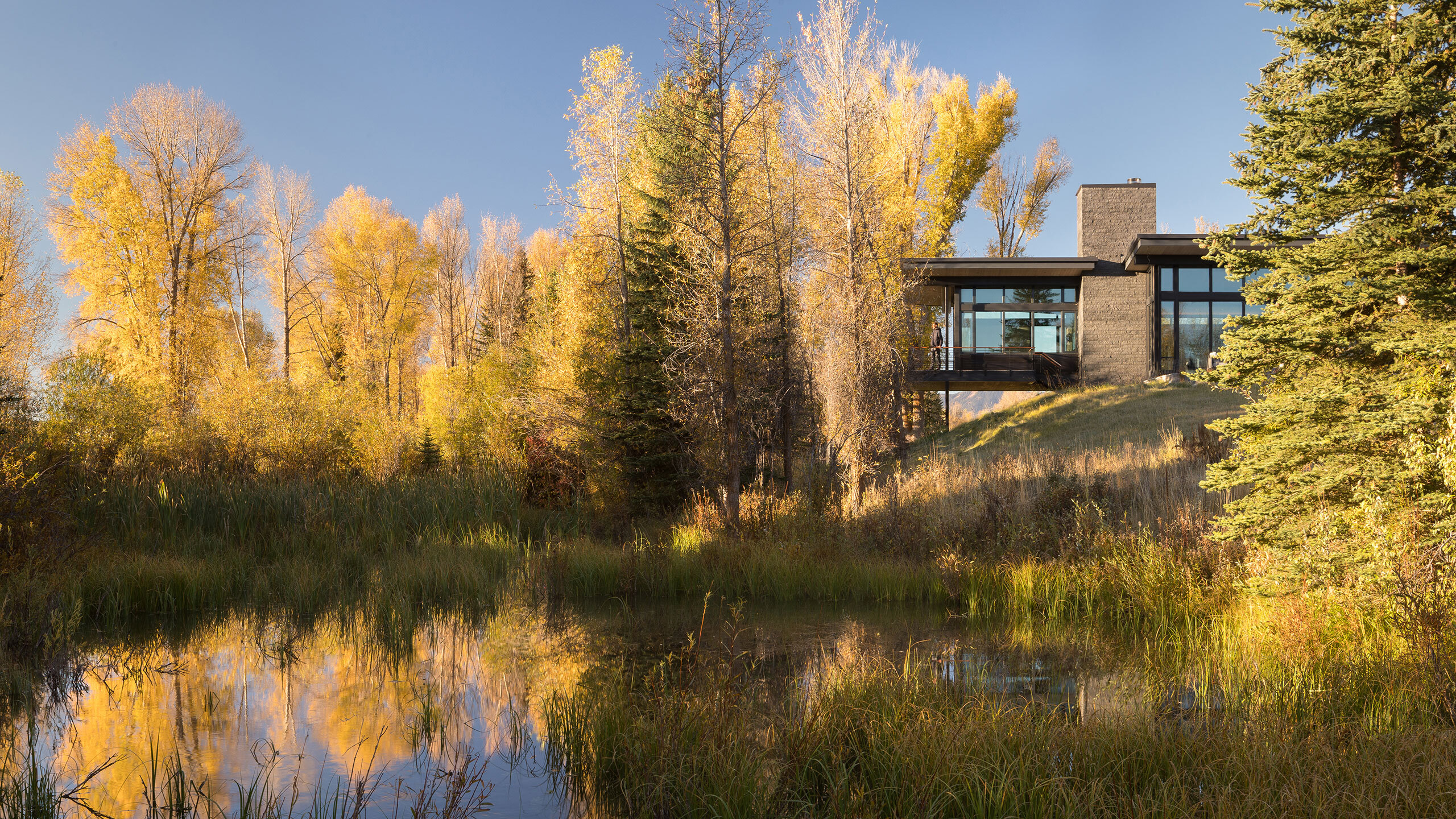 Set on the banks of the Snake River, in Wyoming, this estate provides a year-round residence for a local family, supporting their active and outdoors-oriented lifestyle.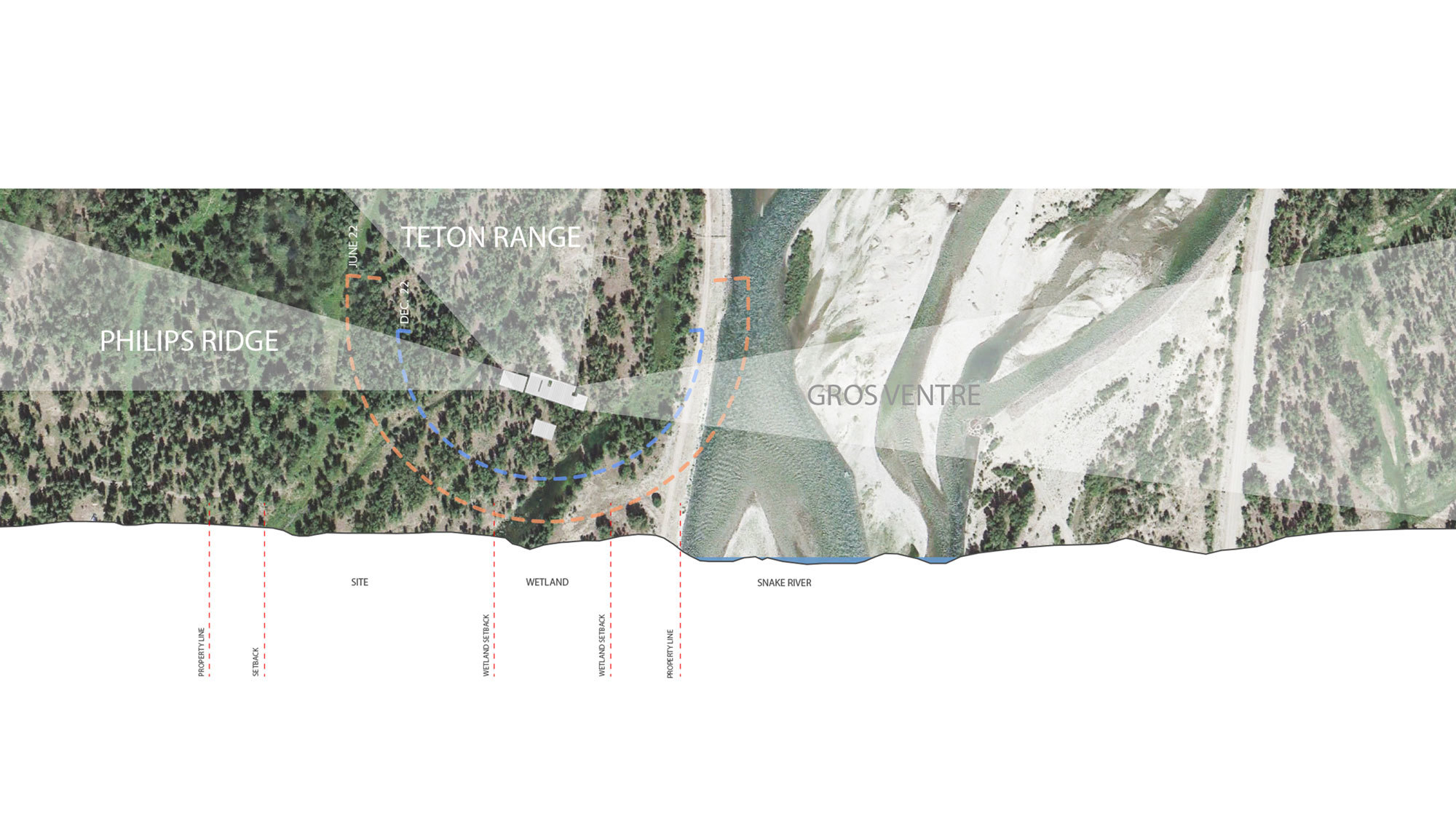 Our clients set out to create a place that would become a multi-generational family estate. They were drawn to the river, choosing a six-acre site bordered by the banks of the braided waterway and federally protected land. This parcel is directly adjacent to the river and in a flood-prone landscape. A series of dikes had been built up over time creating a visual and special barrier between the site and the river.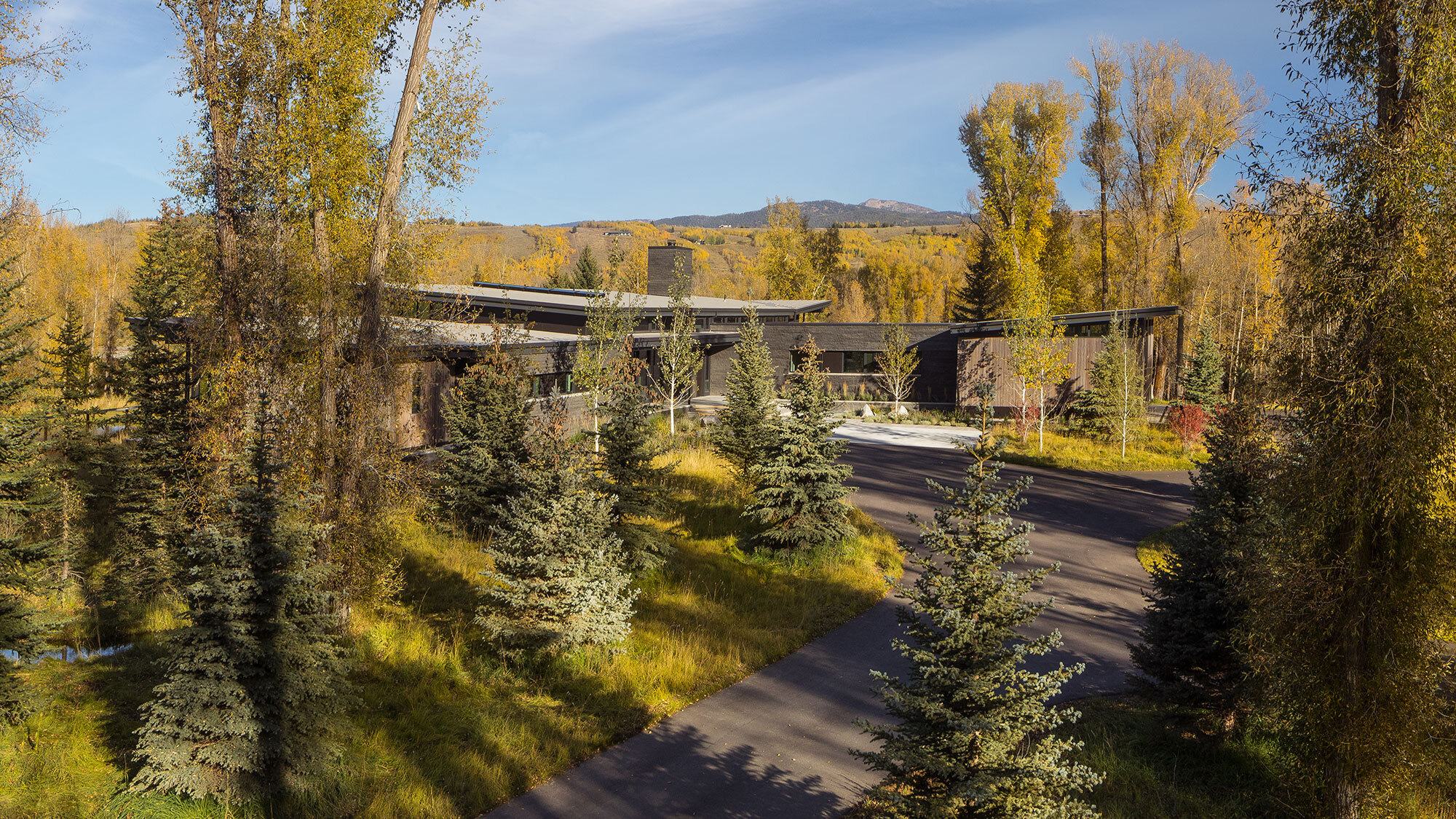 This four-bedroom estate needed to effortlessly fit into the undulating land and be a culmination of the overall site. To provide the river views our clients wanted, we conceived a landscape strategy that regraded the site, subtly creating a gentle topographic lift using soil from the excavation of nearby ponds, while enhancing the area's drainage.
Nestled on this new, carefully built grade, the design program is configured in a series of distinct clusters, each linked by a corridor. At the center of the house is a primary bedroom suite, radiating from which is an array of three additional bedrooms and a shared area for living and dining. A home office and a garage connect to the living/dining area. Several indoor/outdoor spaces allow the family and guests to connect directly with nature.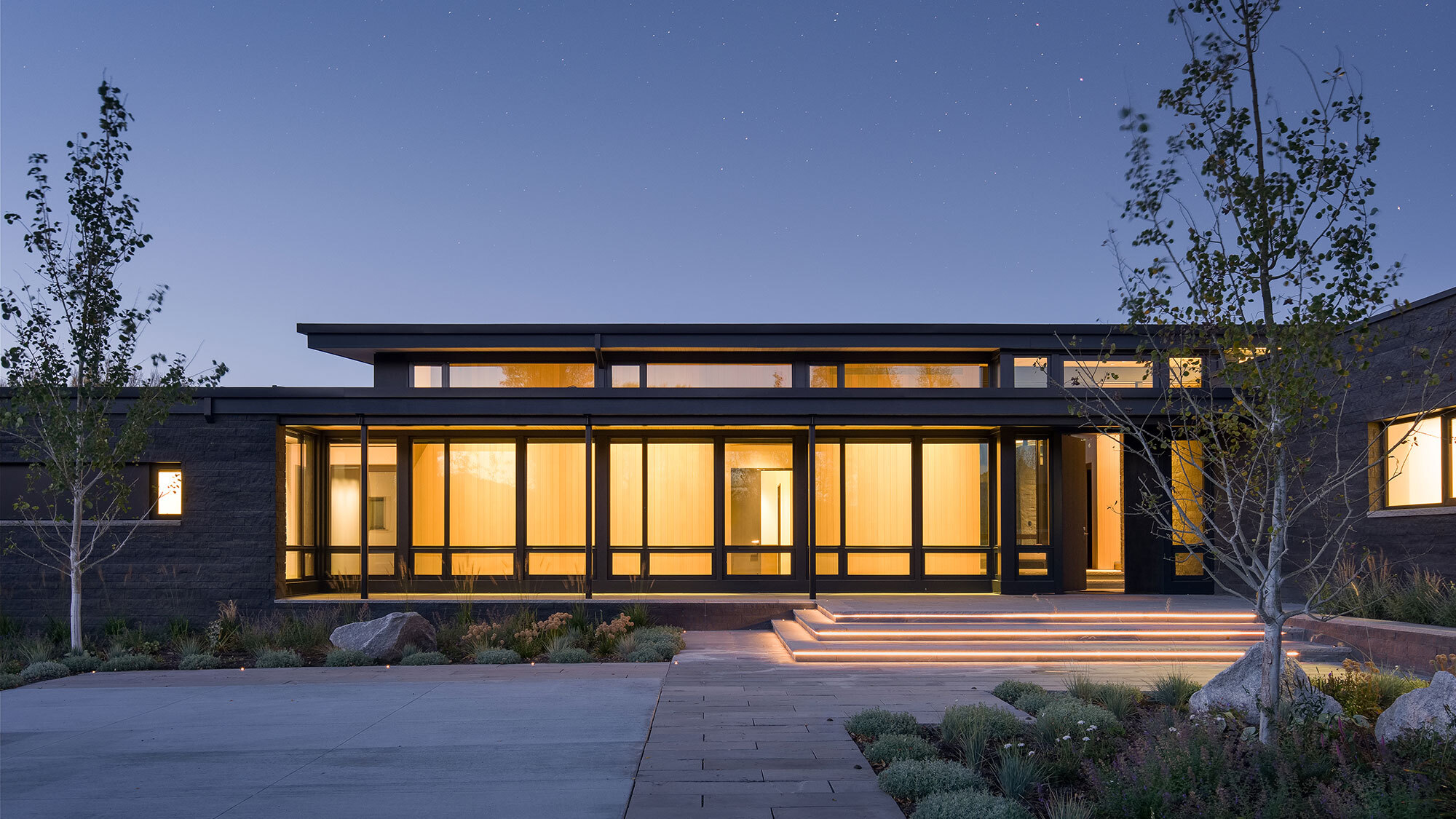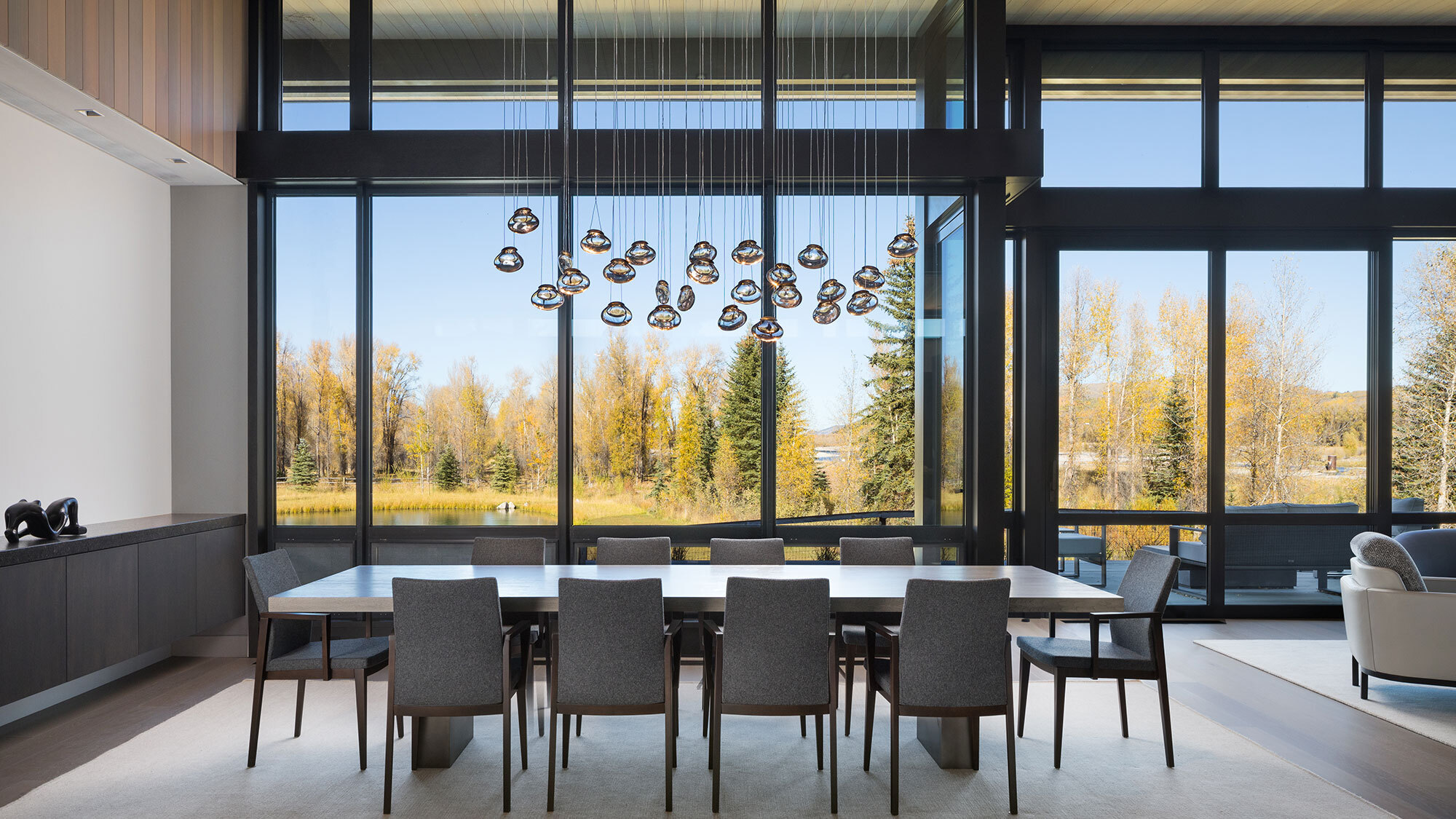 We designed the home's interior architecture in a way that corresponds with the exterior while creating a sense of elegant refinement. Materials, for example, connect from outside to inside, but different finishes speak to surrounding context.
Locally sourced limestone provides a base to the structure while floor-to-ceiling glass provides a sense of contrasting lightness. Designed for Climate Zone 7 the house includes high-performance triple-pane glass, super-insulated envelope, photovoltaic arrays, and an open-loop heat pump exchange that conditions the home using the river's hydrology. Strategically sited, the property preserves and enhances wildlife habitats, wetlands, and existing vegetation.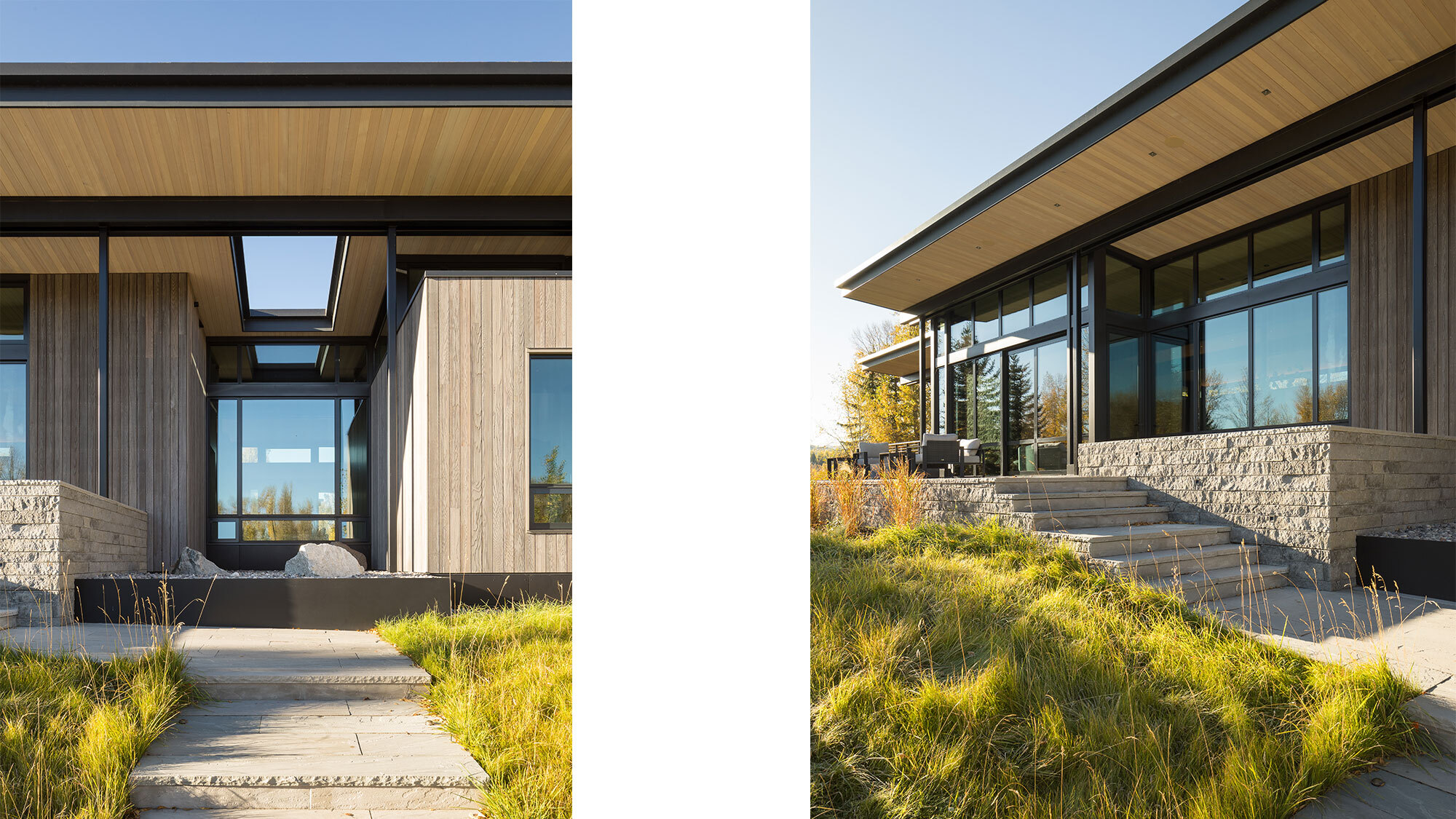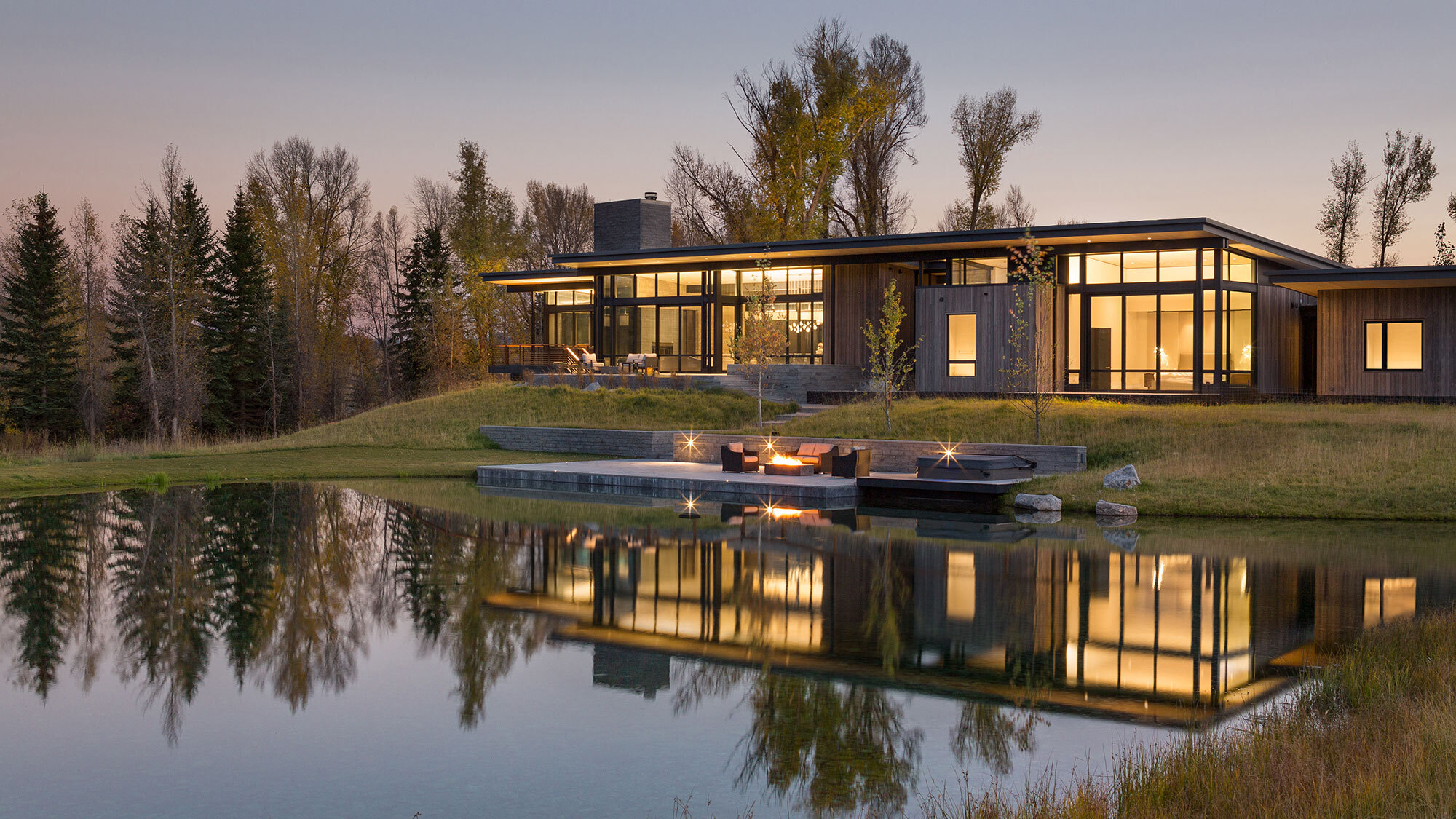 Primary Scope
Architecture, Interior Architecture, and Interior Finishes
Furnishings by Matter Interiors

Primary Materials
Glass, Stone, Wood, and Steel
Related Projects
Eagle County, Colorado
Gambel Oaks Ranch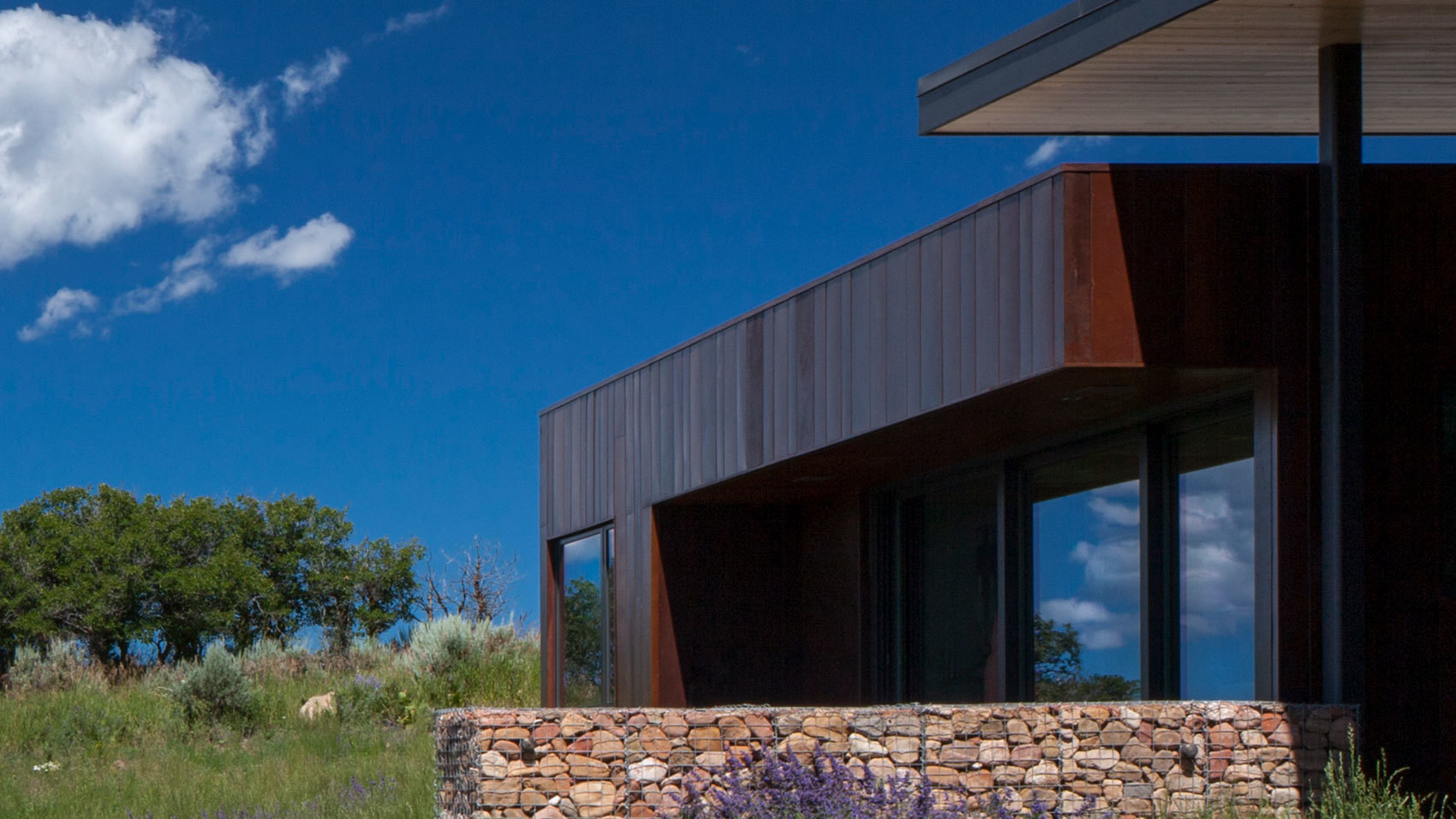 Pitkin County, Colorado
Gammel Damm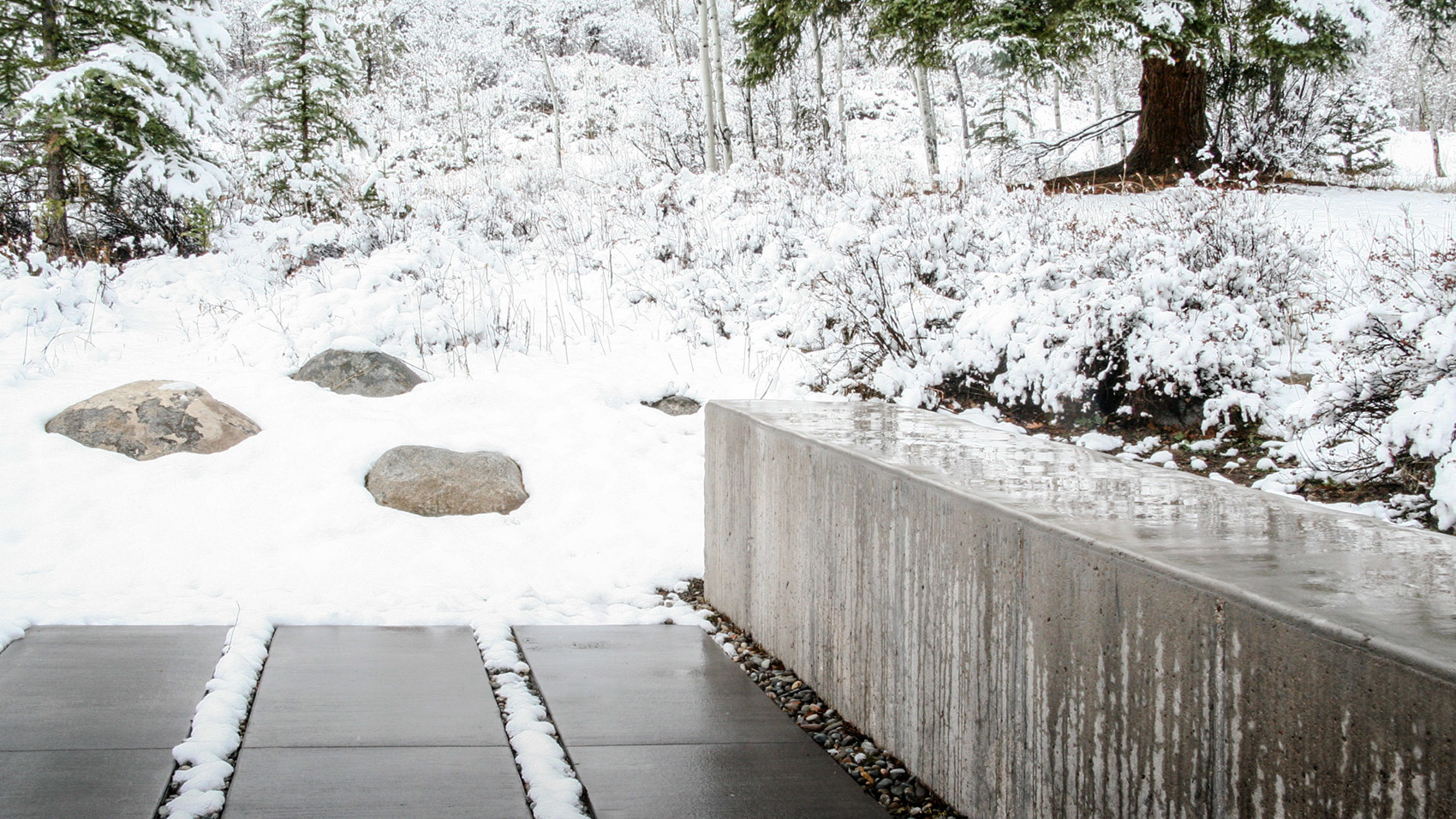 Aspen, Colorado
Double Bar X