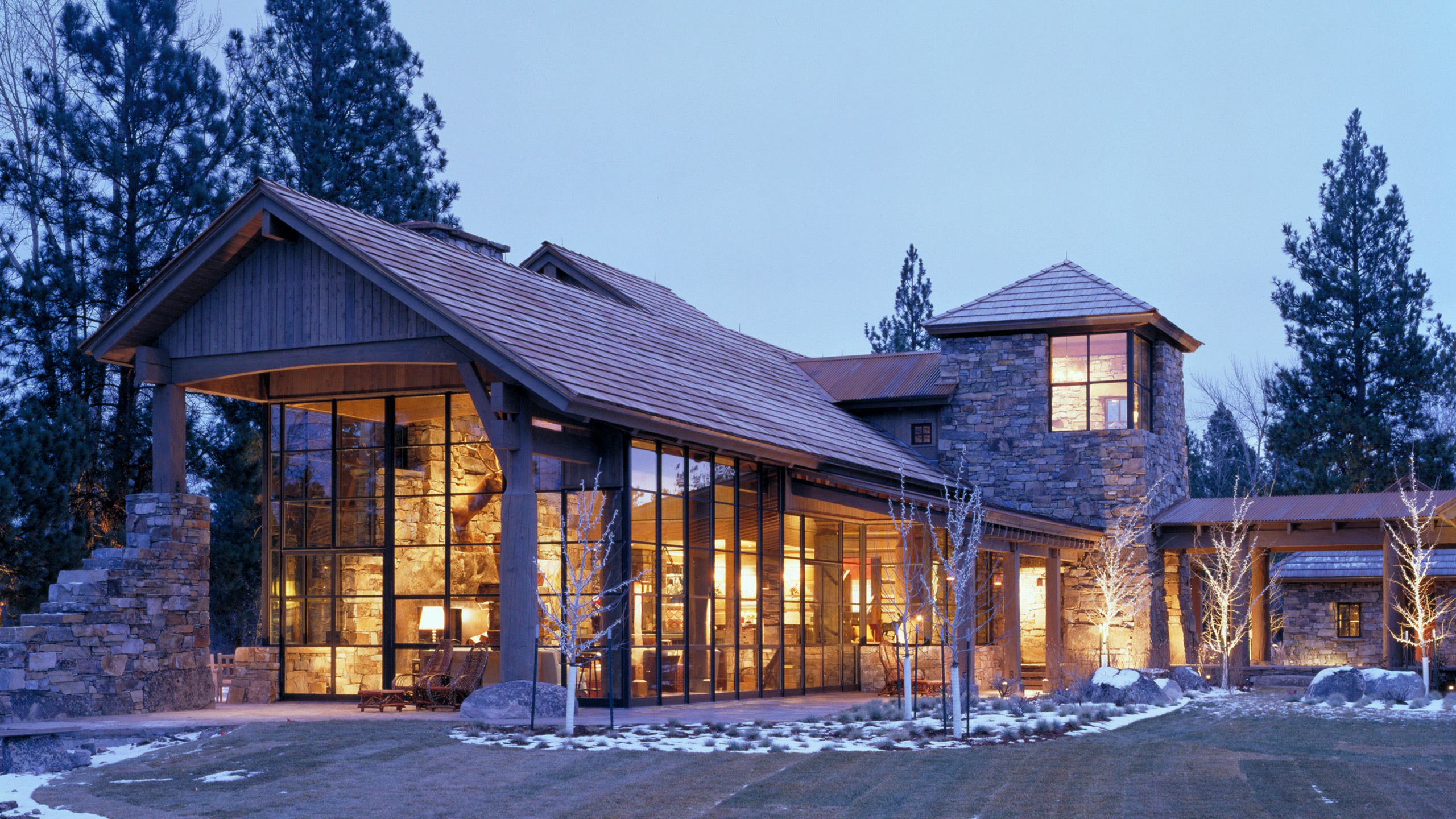 Emphasizing environmental stewardship, this family compound captures expansive views across a 1,200-acre ranch in the Bitterroot River Valley of Montana. It is not used for profiting from the land in terms of agriculture or livestock but as a place to be at one with the landscape.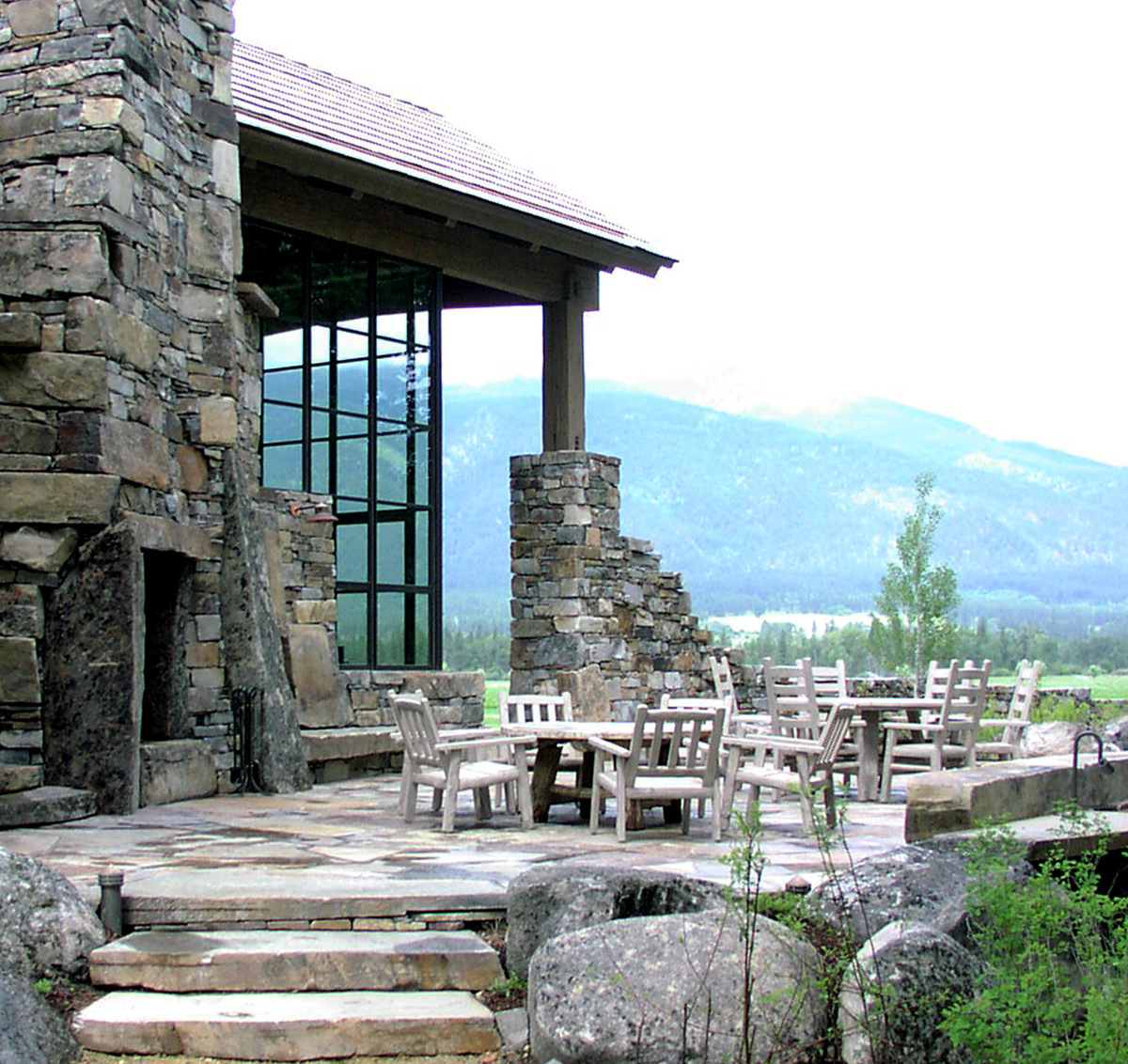 The home is a progressive ensemble of vernacular forms and textures that blend seamlessly with the lowlands along the Bitteroot River. Inspired by western pole barns as well as rustic cabins, layers of local stone and timber comfortably balance large fields of glass that engage the landscape.
The organization of the compound derives from western ranching traditions, such as working proximities and protection from the elements. Placed around an informal courtyard, each building is designed to engage a different natural aspect of the site.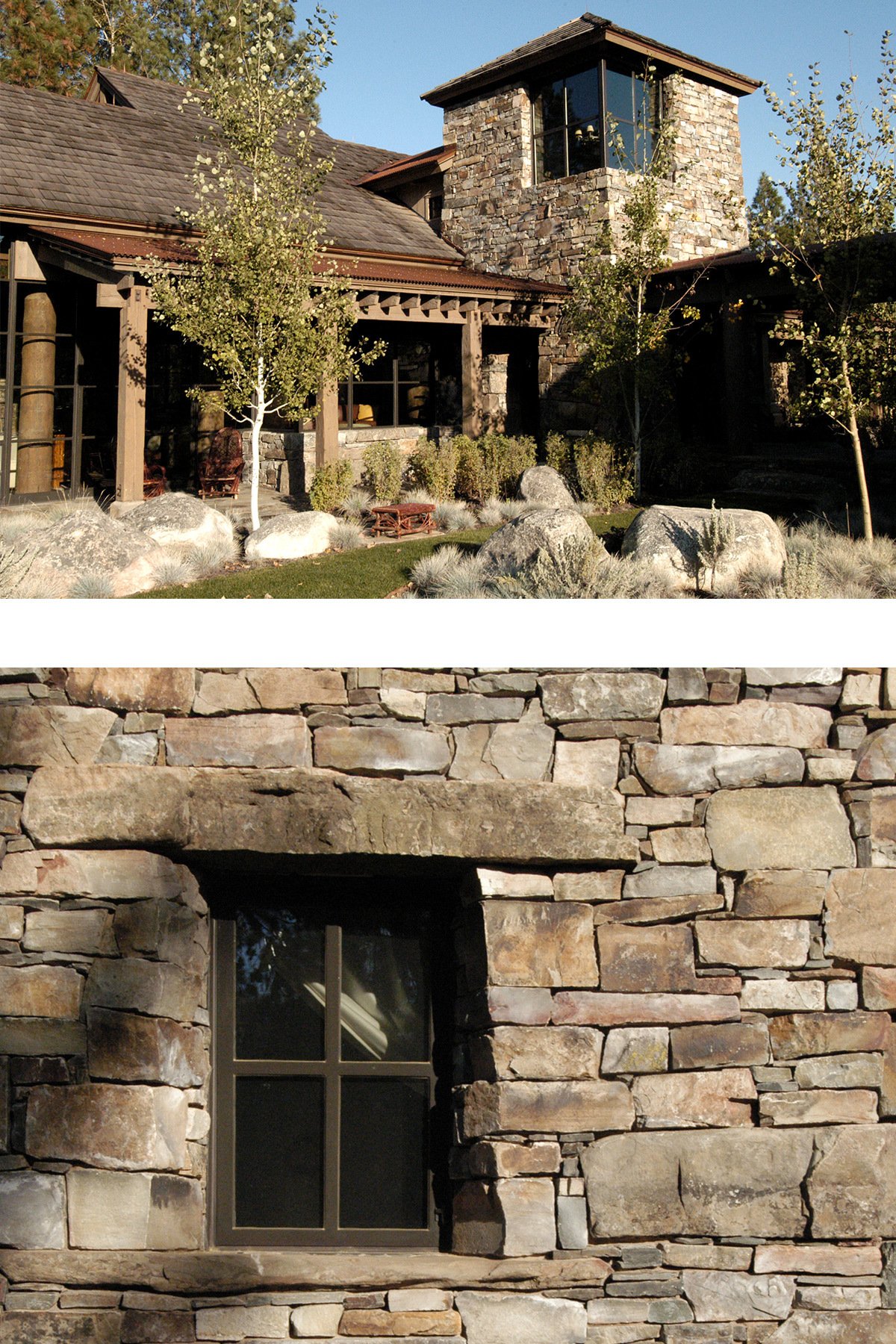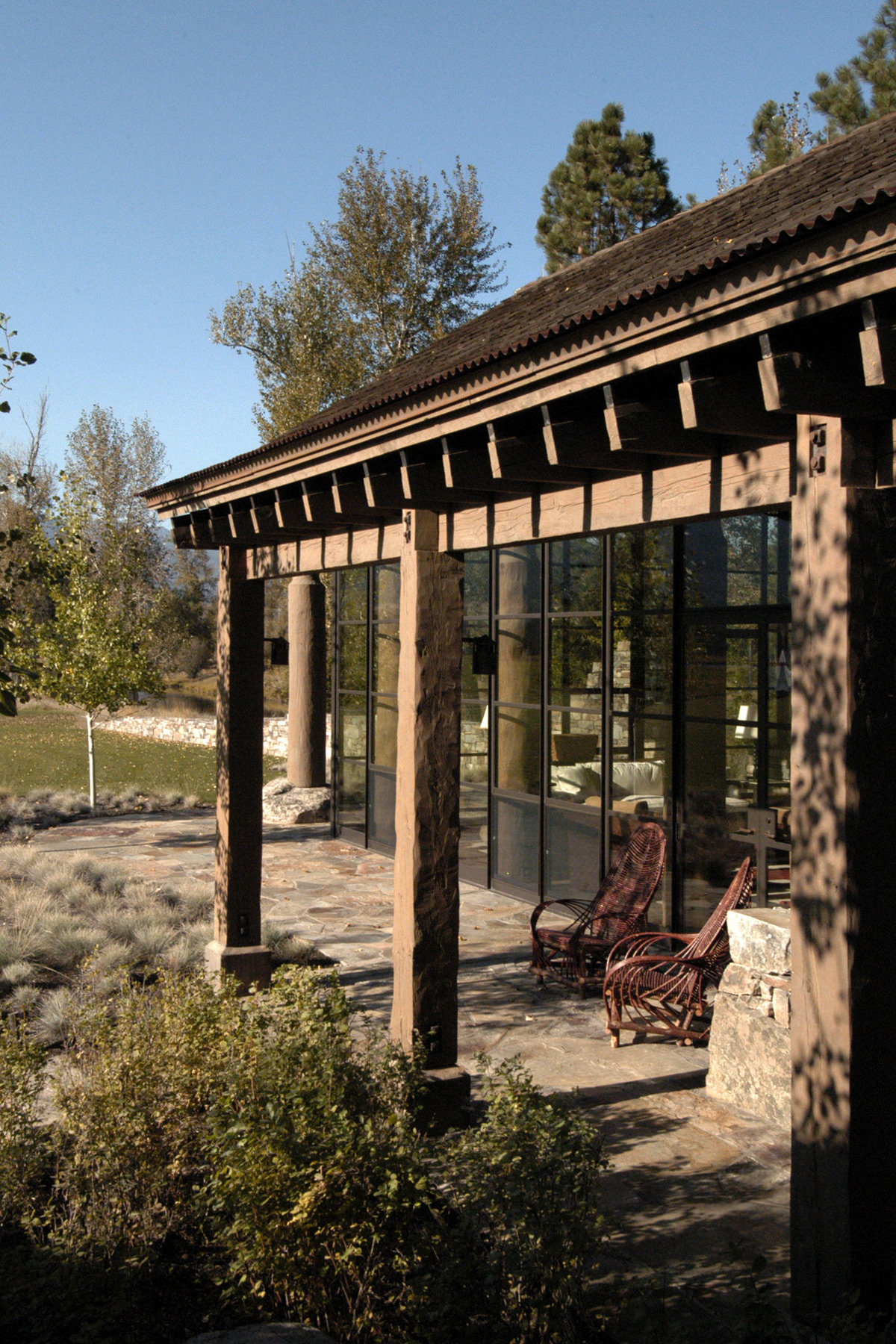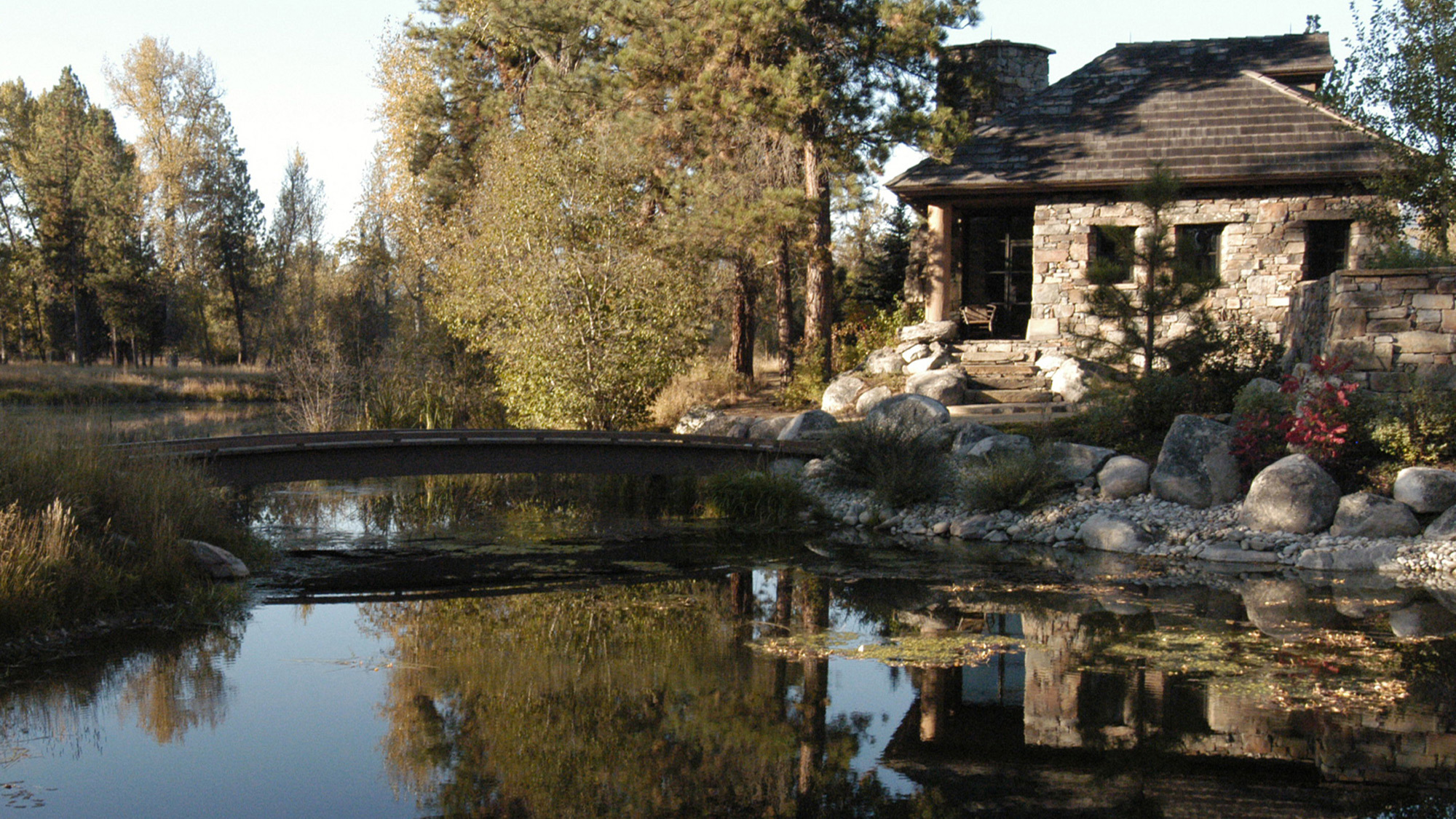 Location
Stevensville, Montana
Project Size
9,985 SF
1,200 Acres
Primary Scope
Architecture and Interior Architecture
Interior Finishes and Furnishings by Luis Ortega Design Studio

Primary Materials
Stone, Corten, and Log Timbers
Related Projects
Eagle County, Colorado
Gambel Oaks Ranch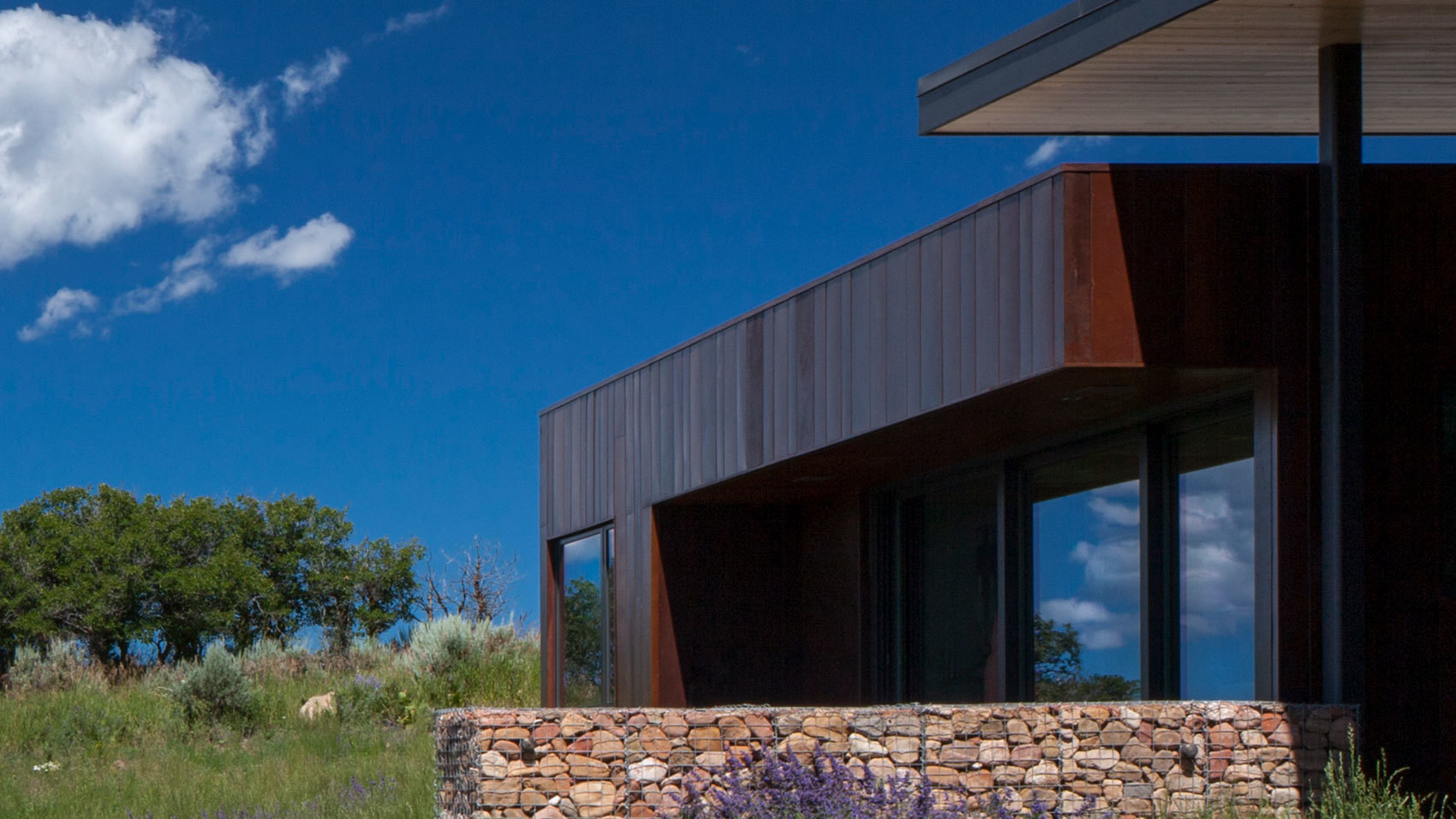 Eagle County, Colorado
Peace Ranch