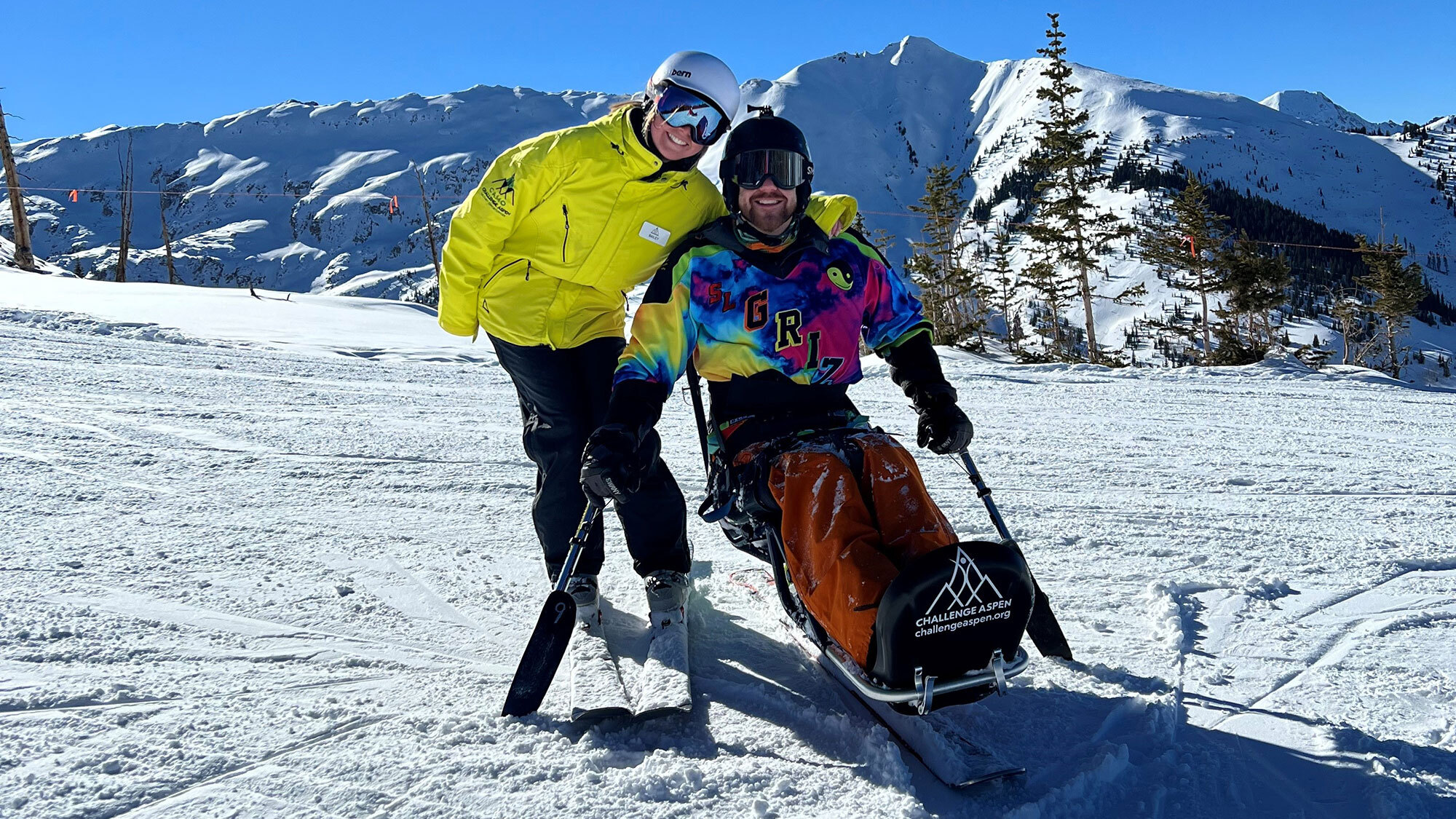 Throughout our history, a core belief shared by our team is that the primary purpose of what we do as architects and designers is to positively contribute to the communities and environments where we work.

Many of our team members pursue their own volunteering opportunities, which we are proud to celebrate and highlight. One such designer, Bailey Colella, Associate AIA, who joined CCY in 2021, has been an active supporter of Challenge Aspen, an organization that is dedicated to impacting lives through year-round adaptive experiences for individuals faced with cognitive and/or physical disabilities. Since its founding in 1995, Challenge Aspen creates life-changing opportunities by encouraging participation in activities designed to redefine limits, recognize abilities, and transfer newfound courage to everyday life.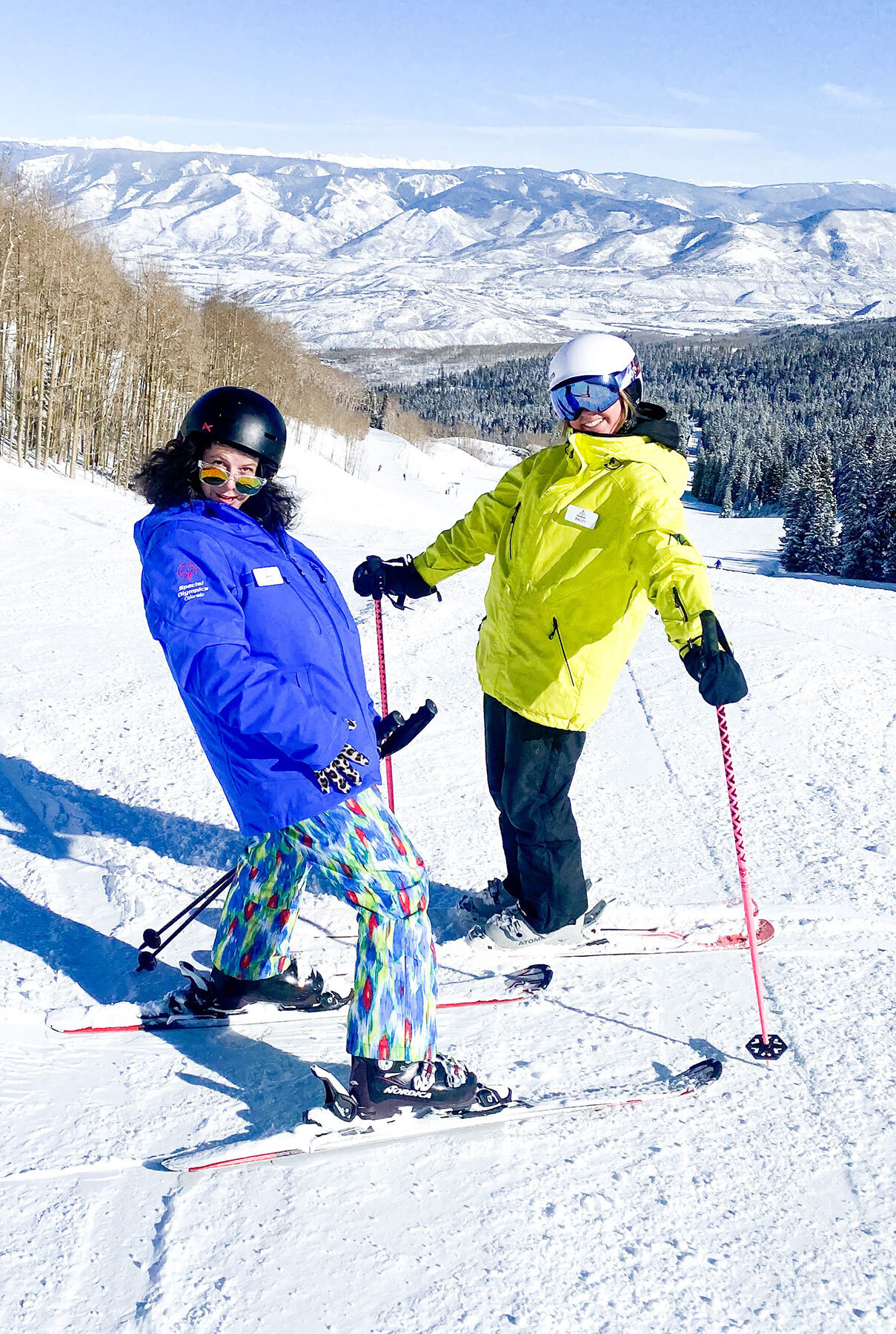 We sat down with Bailey to discuss her involvement in this important organization, her own history with skiing, and what it means to give back to the community.
How long have you been volunteering with Challenge Aspen?
I have been volunteering for Challenge Aspen for 2 years now.
What sort of volunteer work have you done with Challenge Aspen?
My volunteer efforts include both summer and winter activities. In the summer I participate and help in a Cornhole Tournament and paddle boarding with local participants. In the Winter I am an assistant ski instructor and buddy for participants with either cognitive or physical disabilities. The winter sessions will include; skiing with and supporting blind or deaf participants and paralyzed / amputee participants who ski in the mono or bi ski.
What are some of your most favorite, or most impactful moments with Challenge Aspen?
Challenge Aspen has given me an opportunity to better understand what it means to have a disability. It allows me to help people who wouldn't be able to do certain things, like ski down Big Burn, without me. I am able to provide both knowledge and confidence to these participants and remind them that they can do anything that they set their mind to. It reminds me every day that everyone is going through something different but it shouldn't stop them from doing something they are passionate about.
How long have you been skiing? Where did you ski the most when growing up? Did you ever compete?
I have been skiing since I was 8 years old, and I learned to ski in Breckenridge Colorado. I grew up with parents who loved to ski and I had the opportunity to come out west and ski when I was growing up. I never competed in Skiing because I had too much fun to make it into something competitive.
Describe how being on the mountain and skiing are for you –what do you enjoy most – what makes an amazing day?
In the Winter, being on the mountain is a non-negotiable for me. It is something all winter I want to do. I have truly embraced being a weekend warrior. Not every day has to be a first to last chair day for me to have a great day. Skiing creates a feeling of freedom, where you forget the worries and stresses of the week and are allowed to just do something that makes you happy. It gives me the opportunity to be outside, challenge myself, and have fun. Volunteering with Challenge Aspen gives me the opportunity to share those feelings with others who otherwise might not have the chance to.
Do you have a favorite on-mountain lunch/break spot between Aspen, Snowmass, Buttermilk and Highlands? If yes – why is it your favorite place to stop and take a break.
I don't necessarily have a favorite mountain because I like to ski each mountain because they offer something completely different. I enjoy skiing Highlands and hiking the Highlands Bowl because it challenges me and gives me a sense of accomplishment. My favorite place to stop for lunch or a break is the Sundeck on Aspen Mountain. The sundeck has the best food and best views. It is my favorite place to take family and friends but also the best place to have a debrief about the amazing day of skiing you just had.
Our firm has long supported the environment, the arts, and community-building organizations, along with volunteering time and services for a wide array of nonprofits. Read more about CCY's giving by clicking the button below.