We are pleased to announce that DNA Alpine has been awarded an Honor Award in the 2023 Residential Design Architecture Awards for Custom Rural House. This nationally recognized awards program received over 400 entries with only eight projects selected to receive an Honor Award. Judged by an independent jury of architects, the program recognizes excellence in custom residential design. Winning projects will be featured in Residential Design magazine print edition, Volume 3, 2023.
"We are grateful to Residential Design and this year's jury for awarding CCY Architects with an honor award for DNA Alpine. It is an extraordinary place for exceptional clients with great vision and passion. The work embodies so much of what we seek to achieve in all our projects; a progressive, sustainable solution that draws connections between people and place. We are honored to be the recipient of this award and excited to have this platform to share it with a broader audience." Todd Kennedy, CCY Principal

"I love the way the roof lifts up and catches the echo of the hill"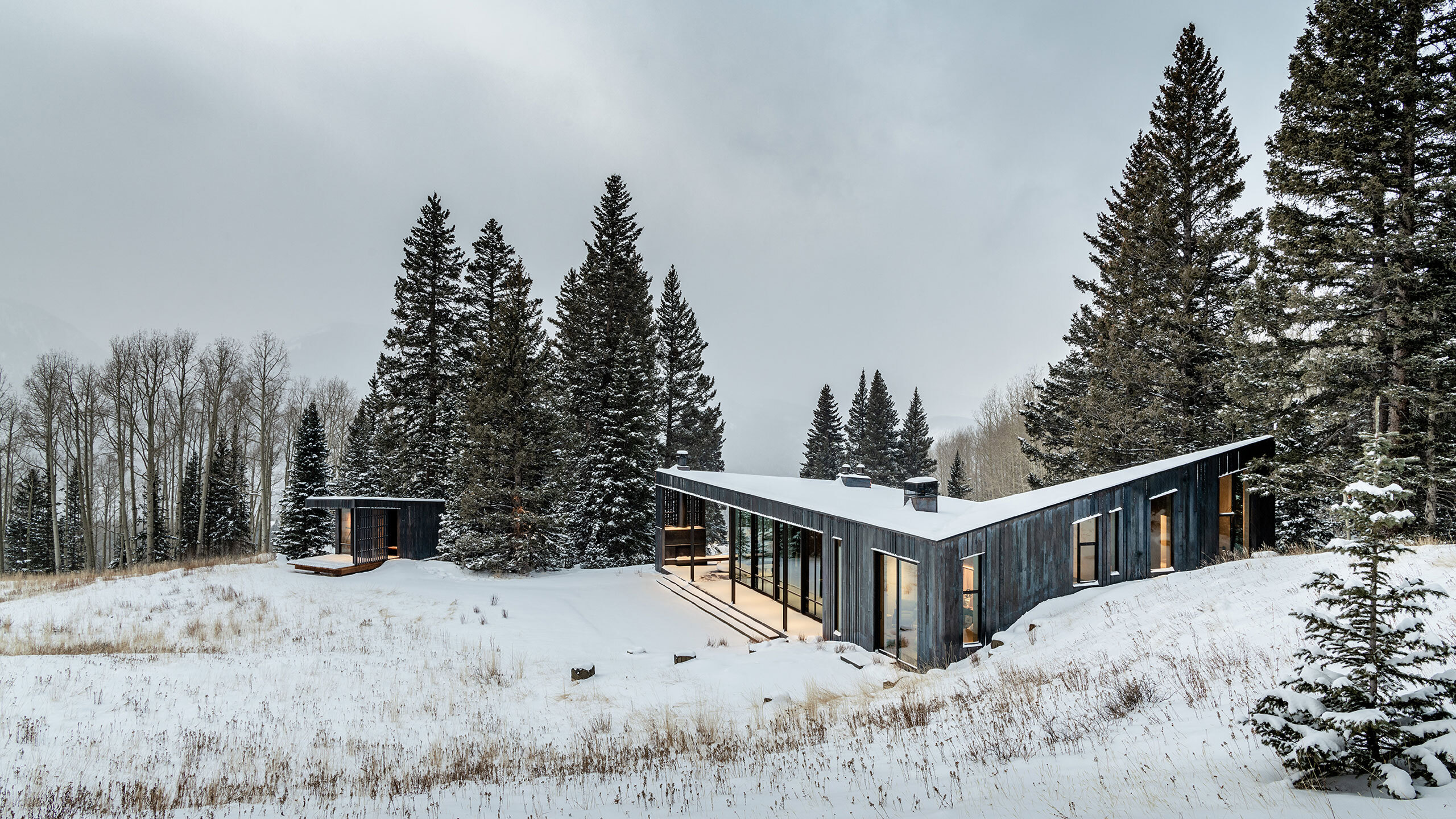 About the project: Having acquired the stunning 70-acre site, this unique land holds special significance for the owners. Over the years, the family camped in tents and teepees to enjoy the land and to get to know the forested groves, meadows, and views, and ultimately found a special place where they wanted to build a generational home.

The design embraces smallness and deference to land. Dividing the program into three buildings: the main house, the garage, and the sauna, allowed each to adapt to the topography and fit between the trees to form a loose compound connected with walking paths.
Clad in copper, this 4,000 sf house provides a crafted enclosure designed to meet the needs of the ever-changing mountain weather conditions at 10,000 feet. Inspired by the owner's interest in synthetic biology, the copper façade is composed of a series of four profiles arranged in a pattern derived from the DNA sequence of the Engelmann Spruce trees that tower over the land. The facade's shifting, slightly reflective patterns create an interactive experience on the site – a dynamic camouflage in changing light, which will continue to patina with each passing season. The design is modest and subservient, allowing the site to remain a sanctuary. The DNA sequence, ever present and unseen, underscores the subtleties of the landscape and the beauty of deferring to it.