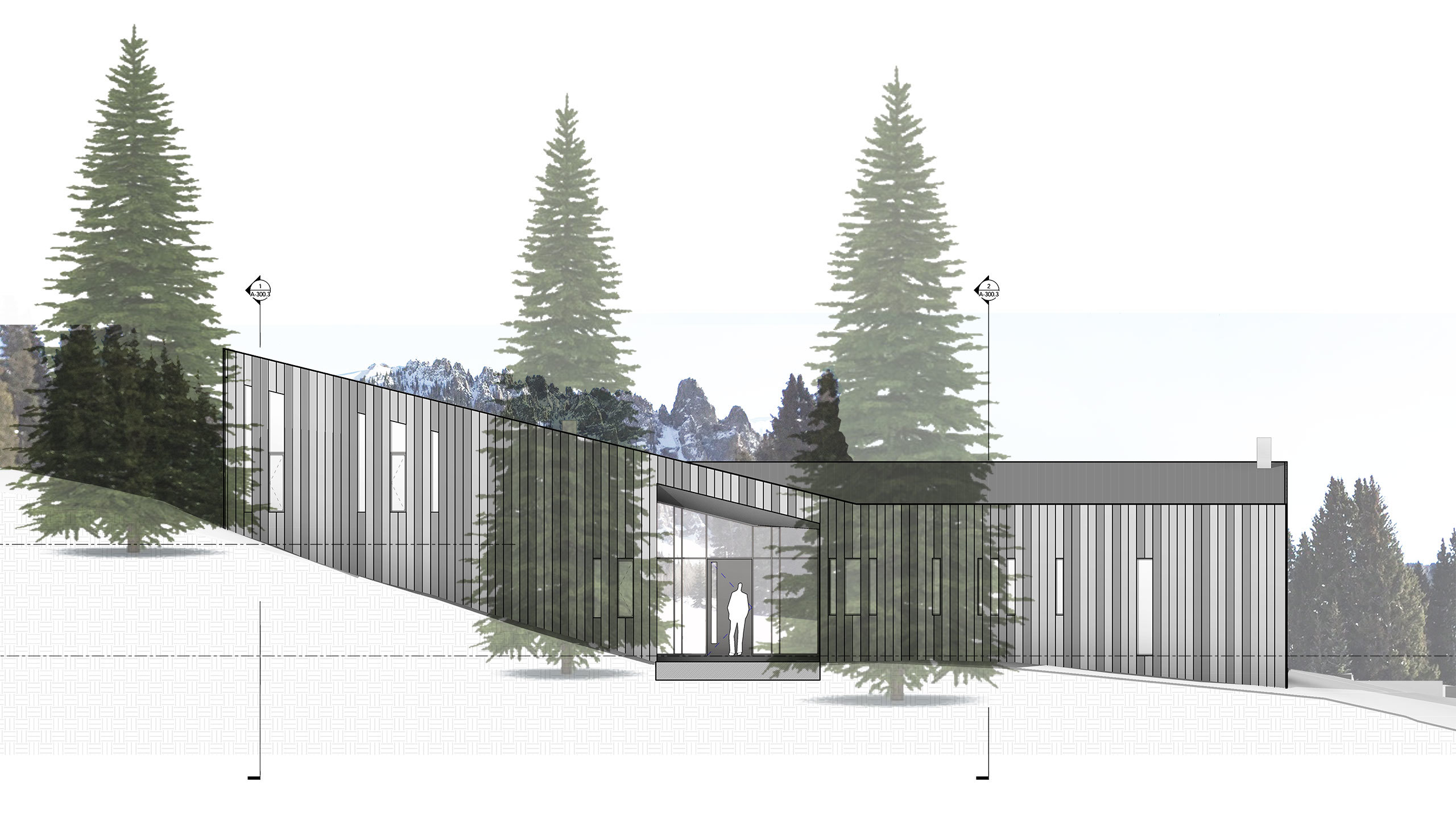 A series of secluded cabins resthigh in the alpine landscape of the San Juan Mountains. The main house, thegarage, and the sauna buildings hug the sloping topography and nest intostands of mature evergreen trees, preserving the gently undulating meadowbeyond.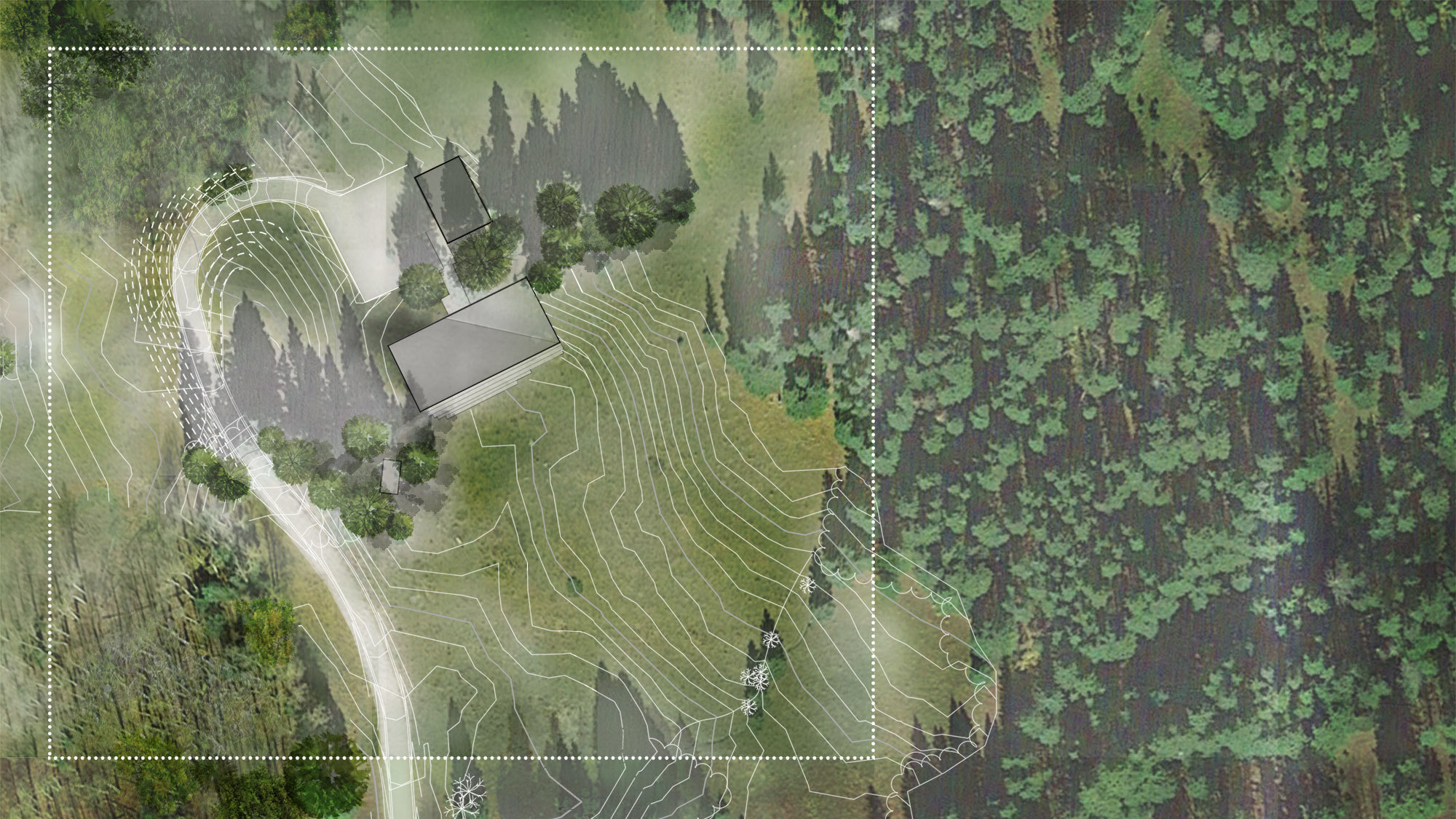 Having spent many years exploringthe mountainous landscapes of Colorado, this unique site holds special reverefor the client. Accessible by car only in summer, occupants must reachthe cabins by snowshoe in the winter months. Given the limited access tothe especially undeveloped land, the project needed to respond really directlyto the site itself, at a number of layers.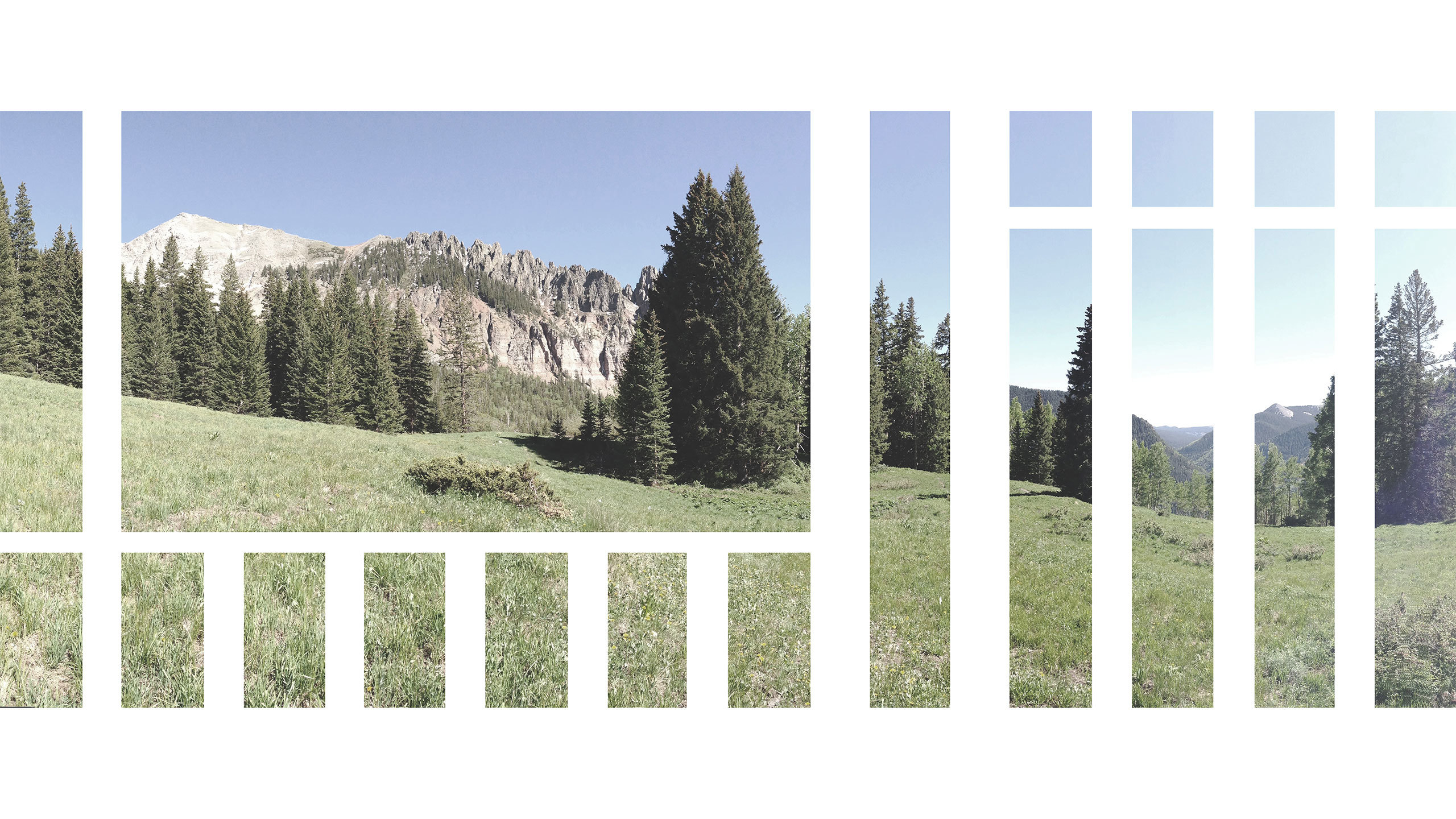 Responding to the owner'sinterest in synthetic biology, the siding is composed of a series of four metalprofiles arranged in a pattern derived from the DNA sequence of theadjacent Engelmann Spruce trees that tower over the land. The angle of each of thesiding profiles is slightly different, creating a subtle distortion in thereflection of the landscape that transforms as the light changes.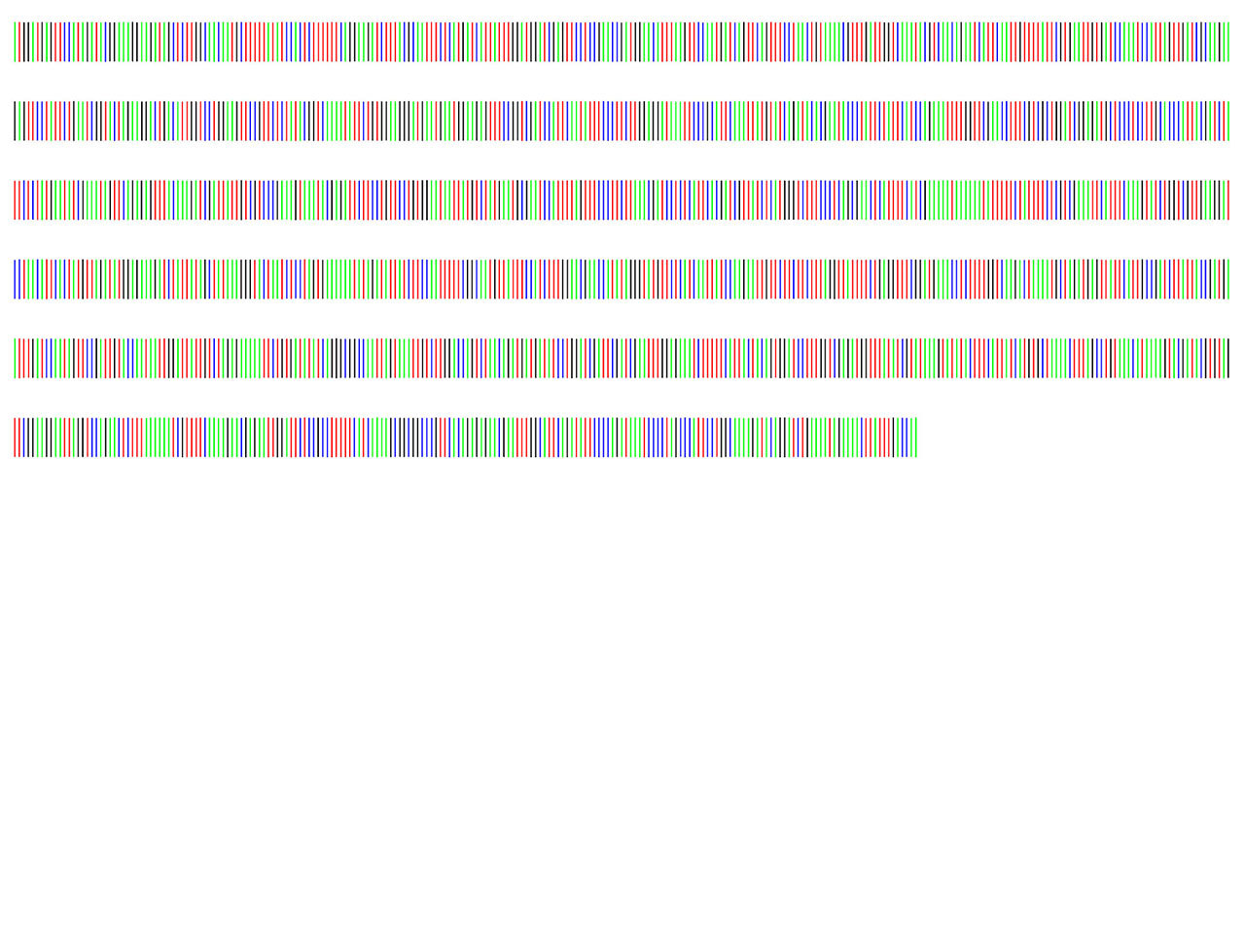 Together, the roof forms of thethree structures shift and fold to mimic the sloping landscape while openingthe interior spaces of the main house up to dramatic views of the San JuanMountains.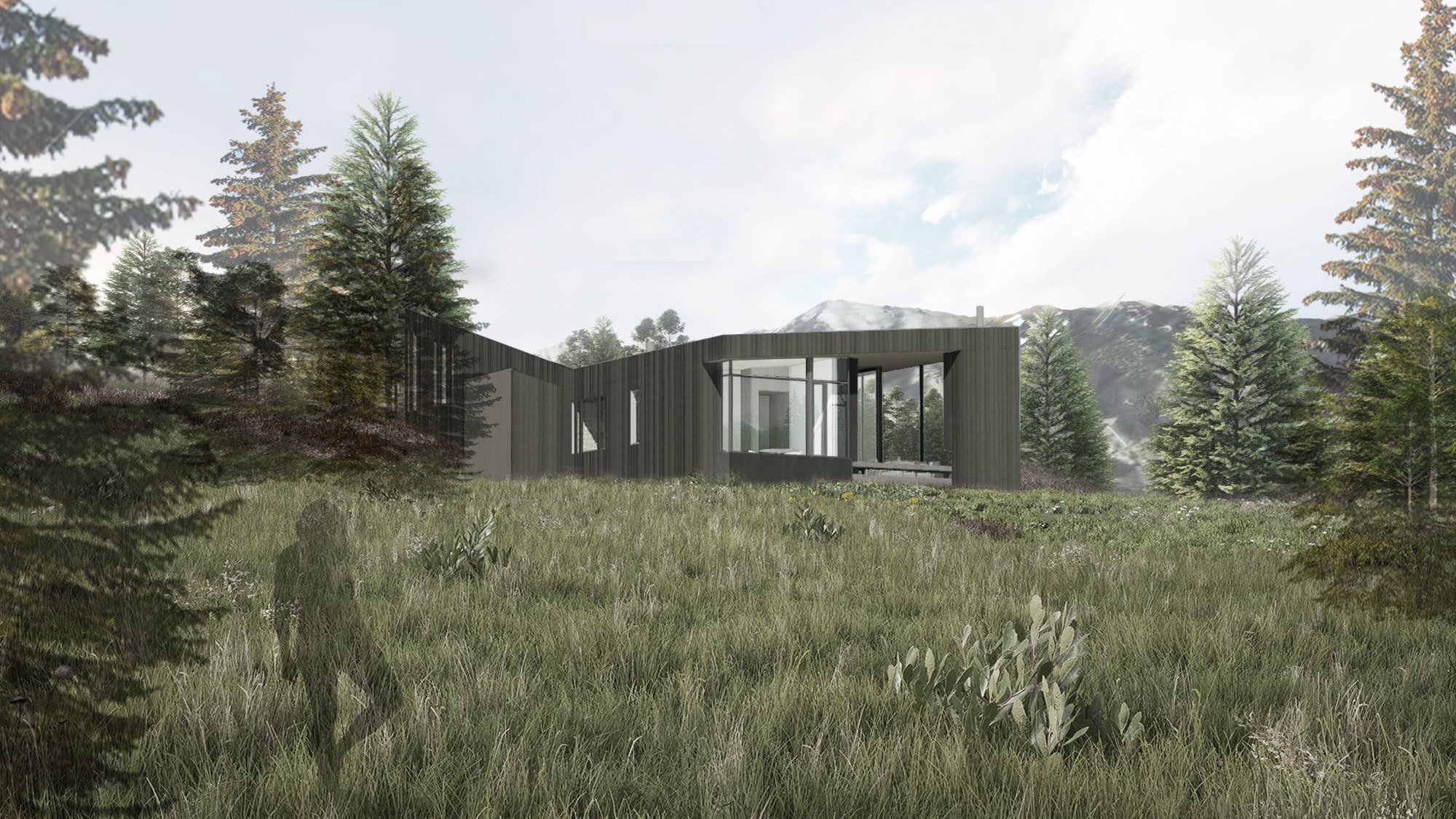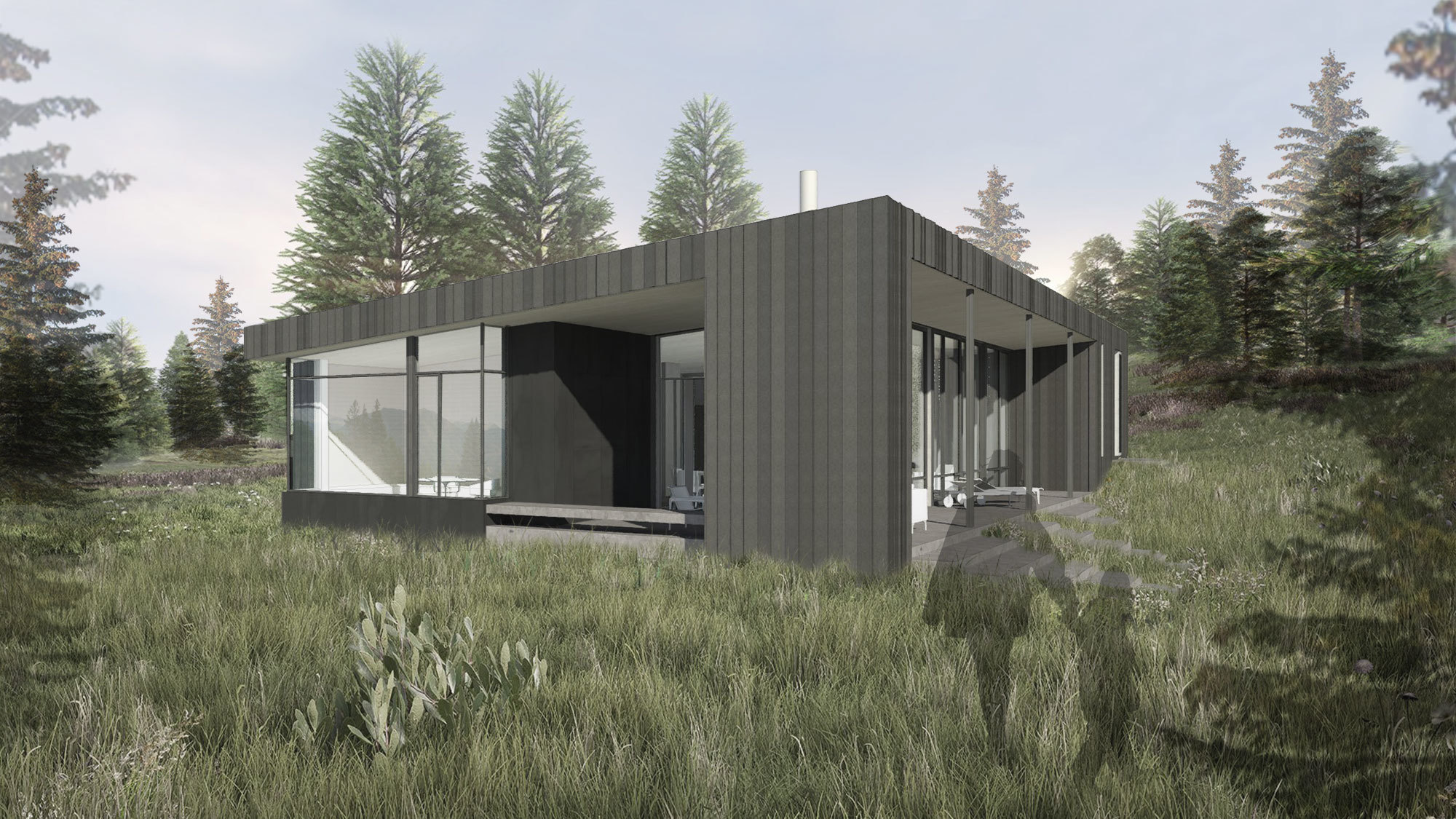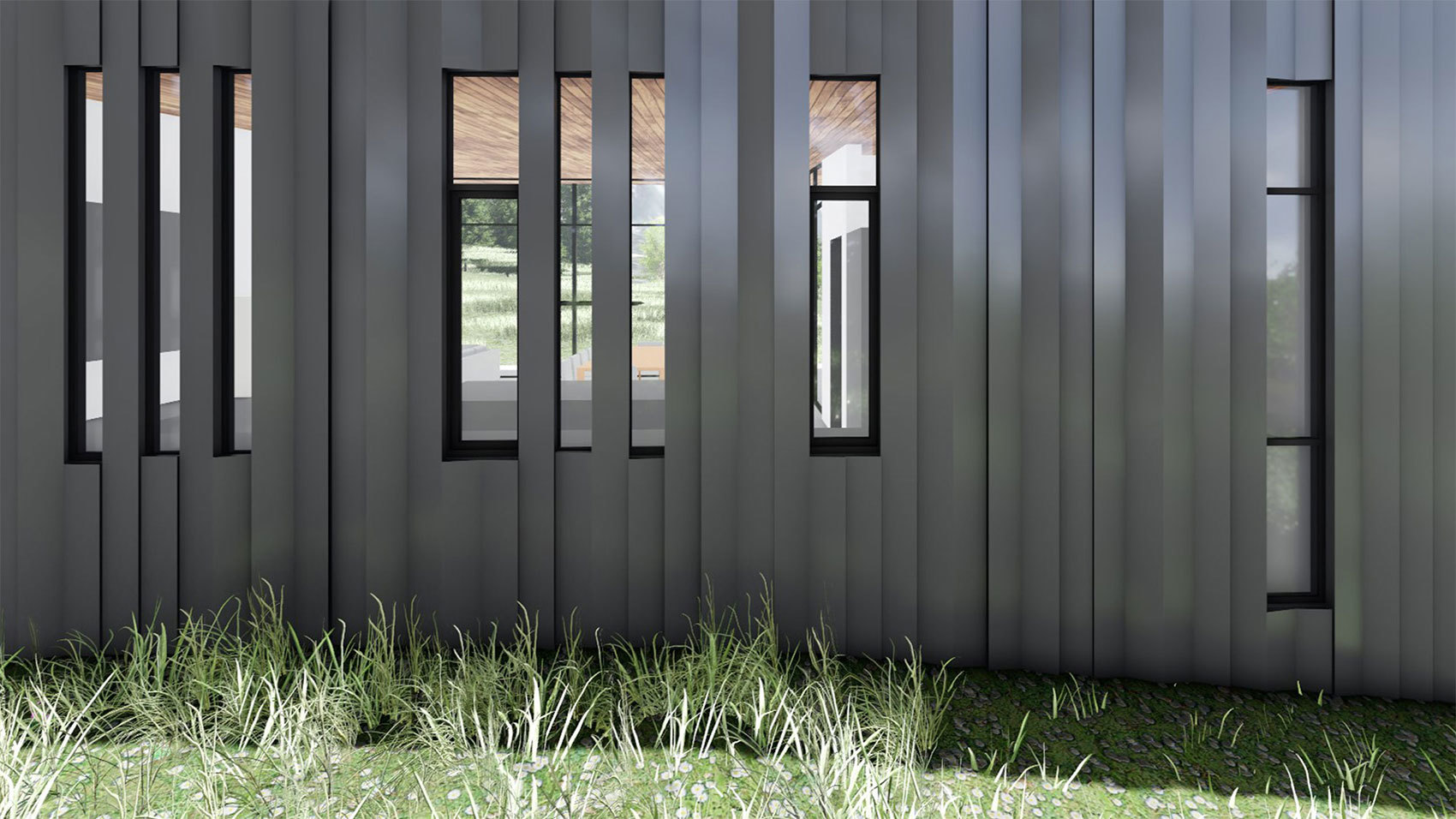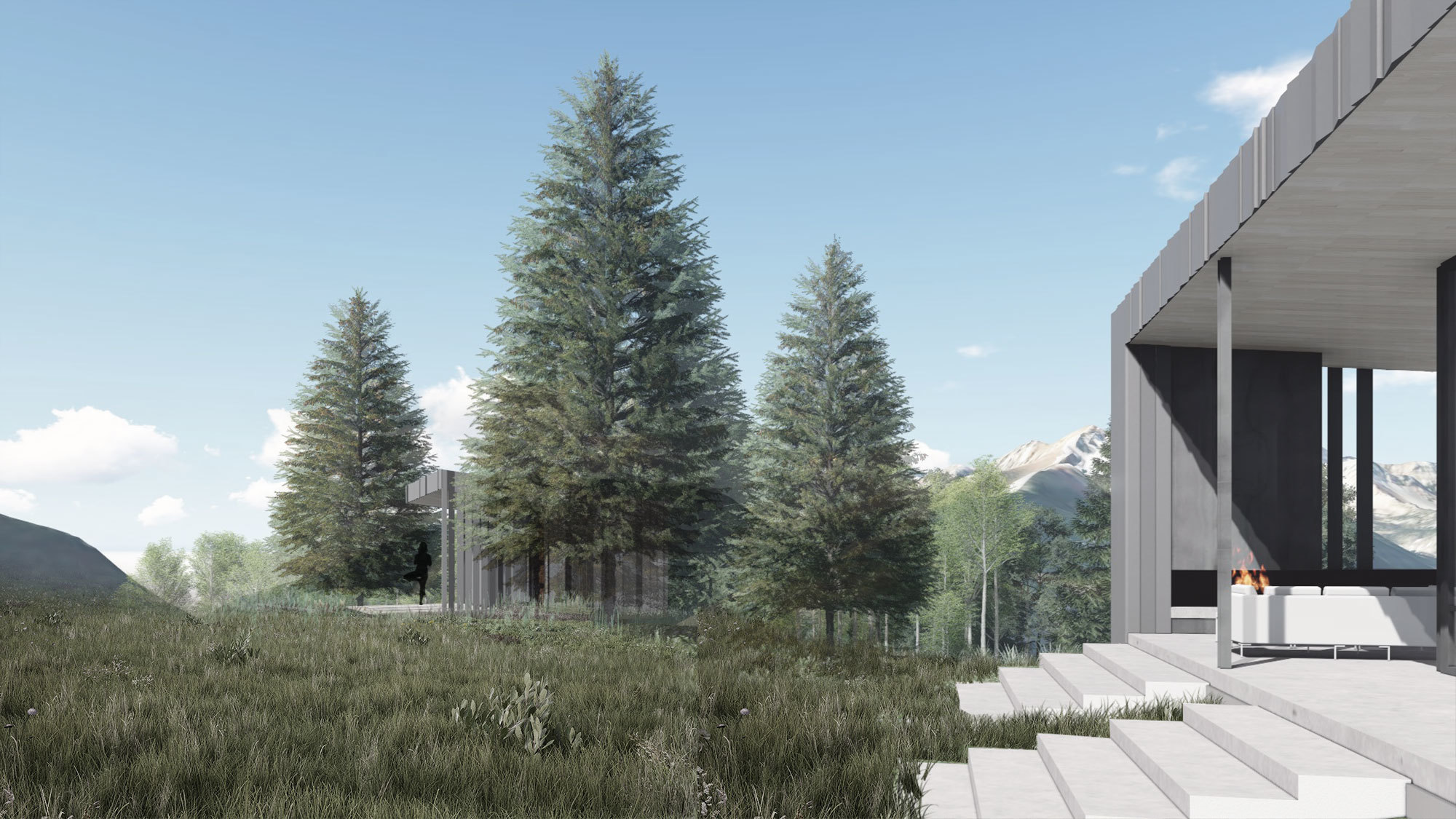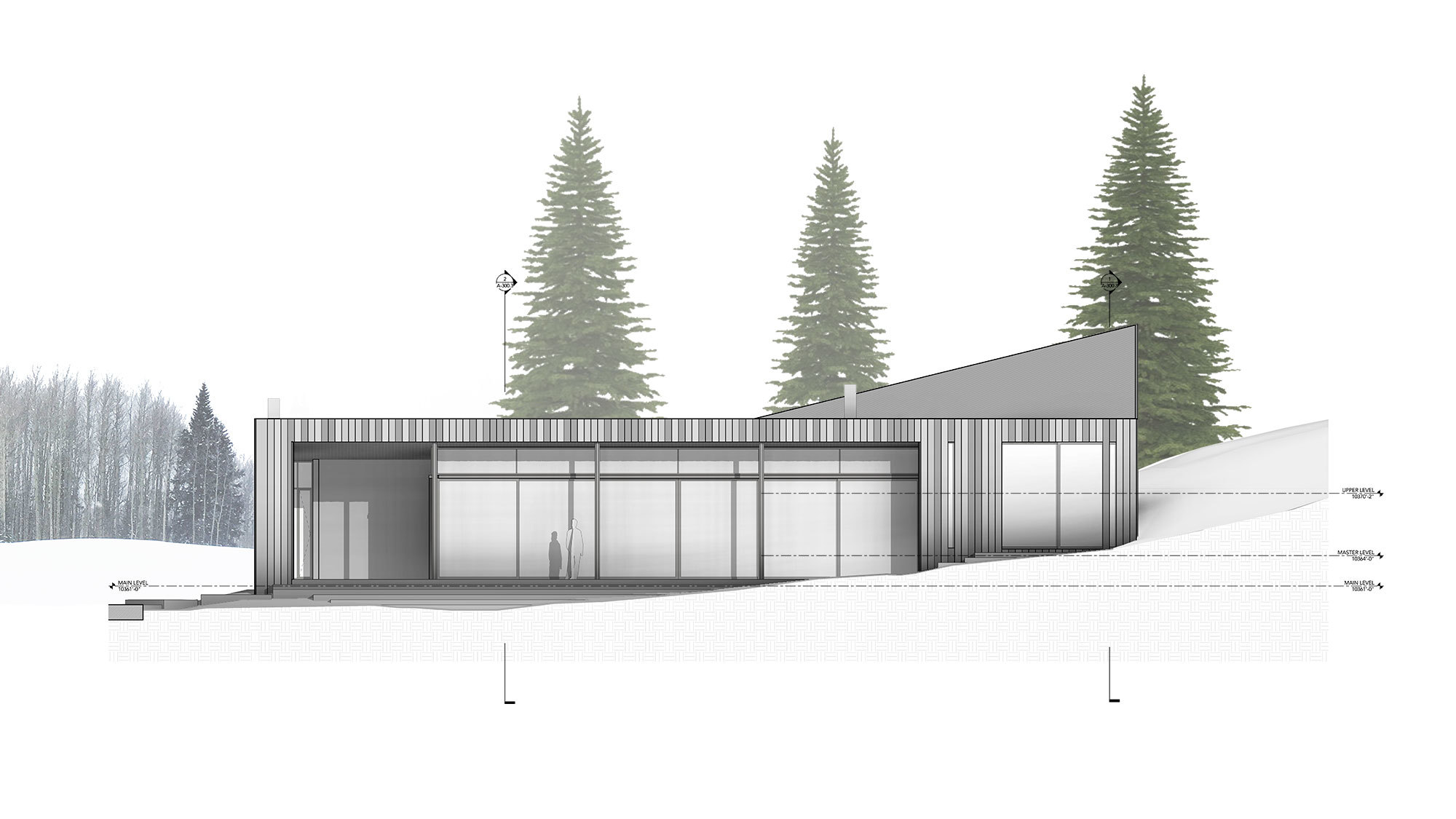 Completed
Under Construction
Location
San Miguel County, Colorado
Project Size
4,000 SF
75 Acres
Primary Scope
Architecture, Interior Architecture, and Interior Finishes
Interior Finishes and Furnishings by Arnell Kase
Related Projects
Eagle County, Colorado
Bridge House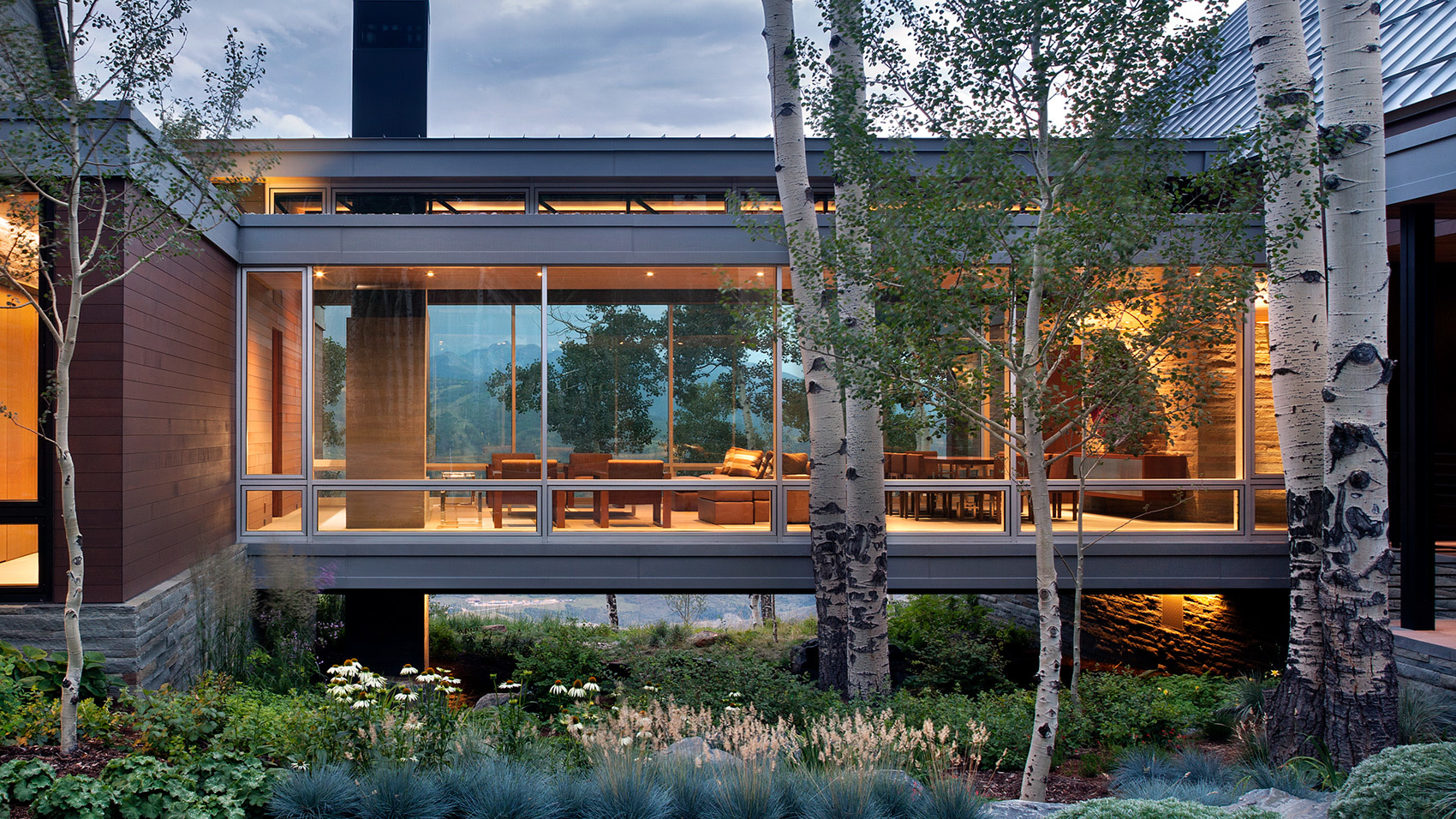 Aspen, Colorado
Double Bar X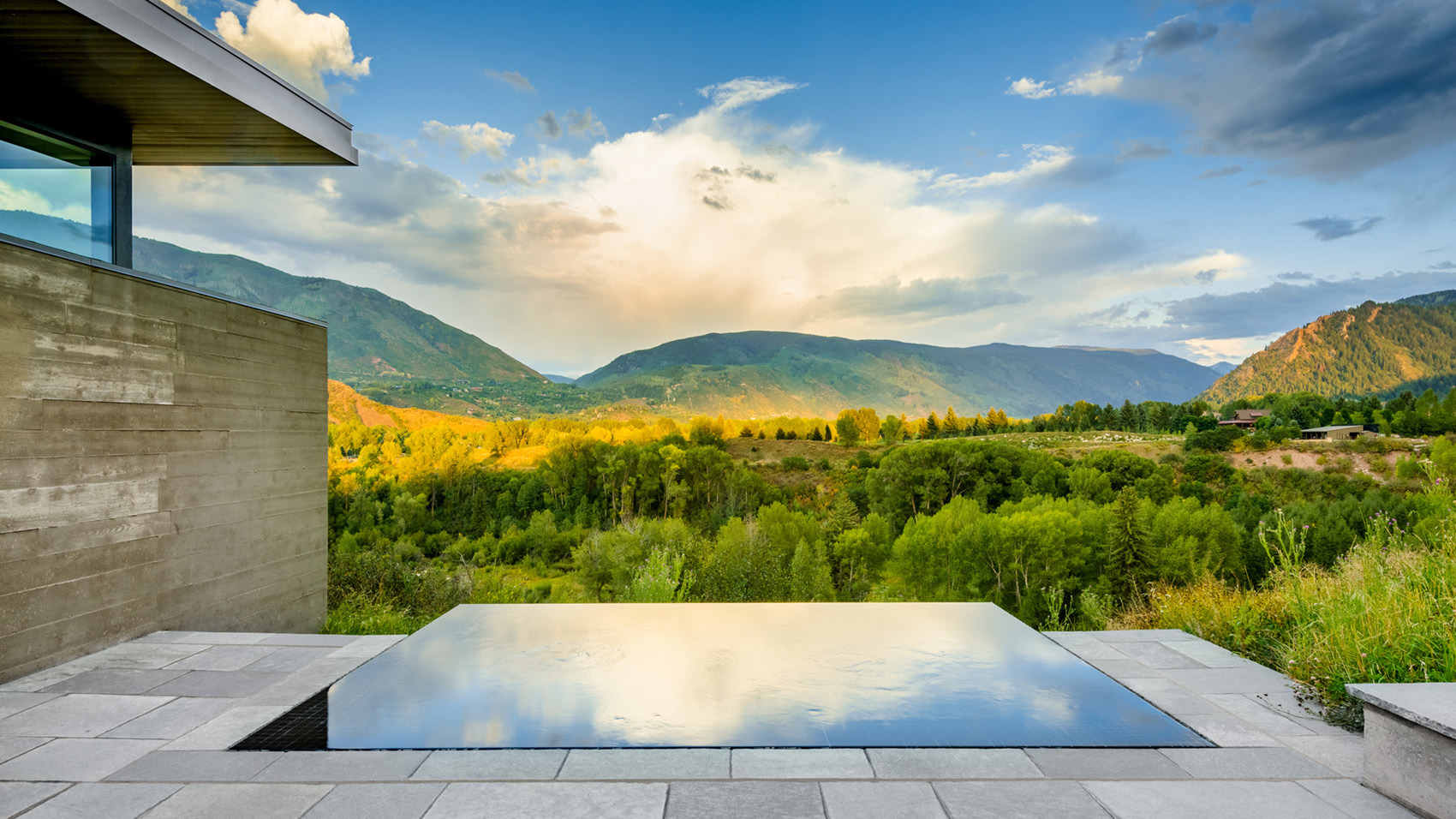 Pitkin County, Colorado
Gammel Dam