Here & Now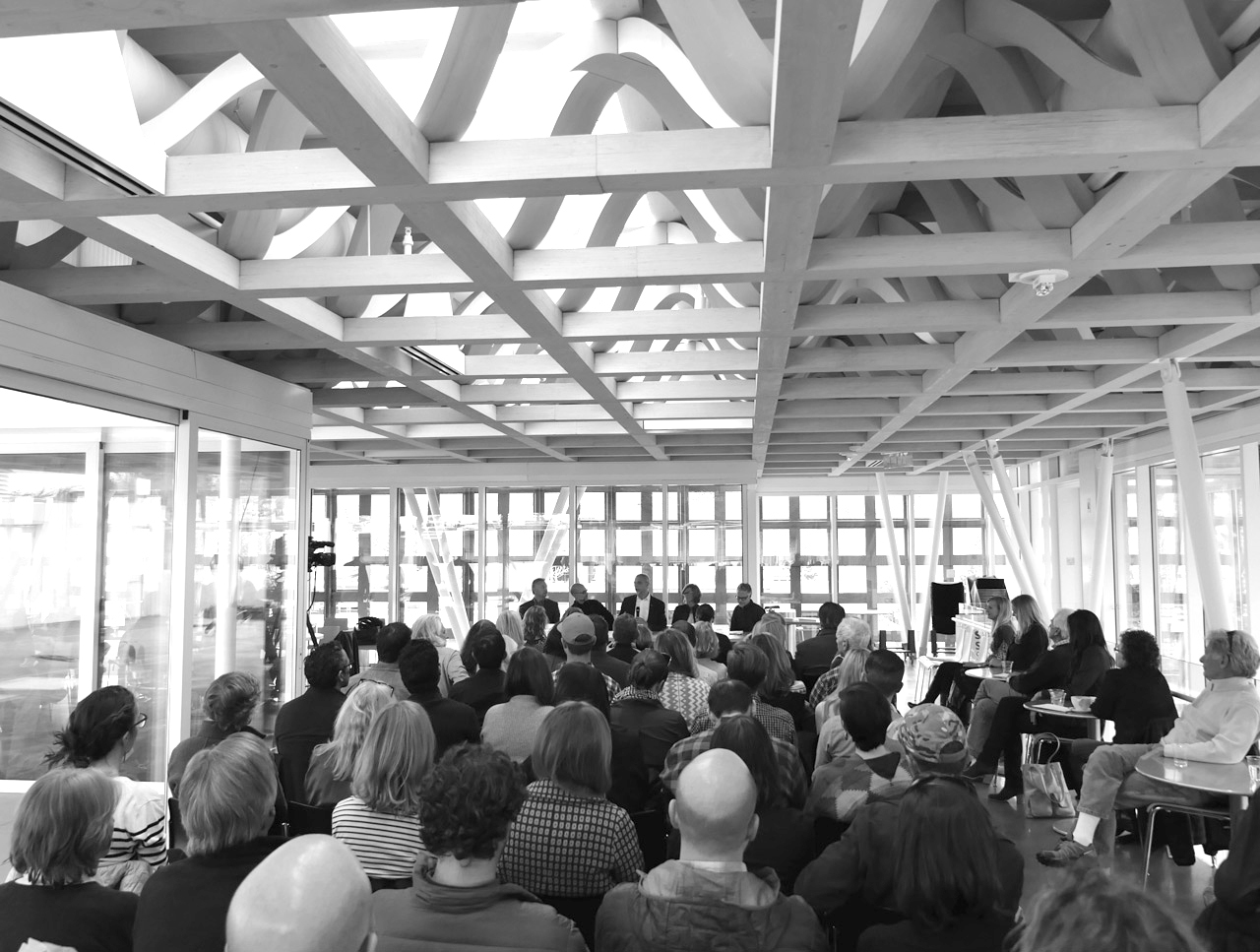 An architecture panel discussion moderated by 2018 AIA National President, Carl Elefante, FAIA
Aspen's rich tradition of architecture and design dates back tothe silver mining years in the late 1880's. This tradition extended to the NewBauhaus School of Architecture sponsored by Walter Peapcke in the 1950's, andthe legacy of embracing artistic influences remains strong in the town today.For the last ten years the Aspen Art Museum has brought world-renownedarchitects to Aspen to share their practice, process, and work with thecommunity.
In celebration of their anniversary, the AAM invited four leadingAspen Valley architects to participate on a panel discussion, asking: "howhas the design of our local environment evolved and where might we beheaded"?
Carl Elefante FAIA, the 2018 AIA National President traveled toAspen from Washington, D.C., to moderate and contribute to the conversation.Both panelists and audience responded to and pondered how a sophisticatedmountain town like Aspen continues to honor and respect its high standards,while at the same time evolving as a community.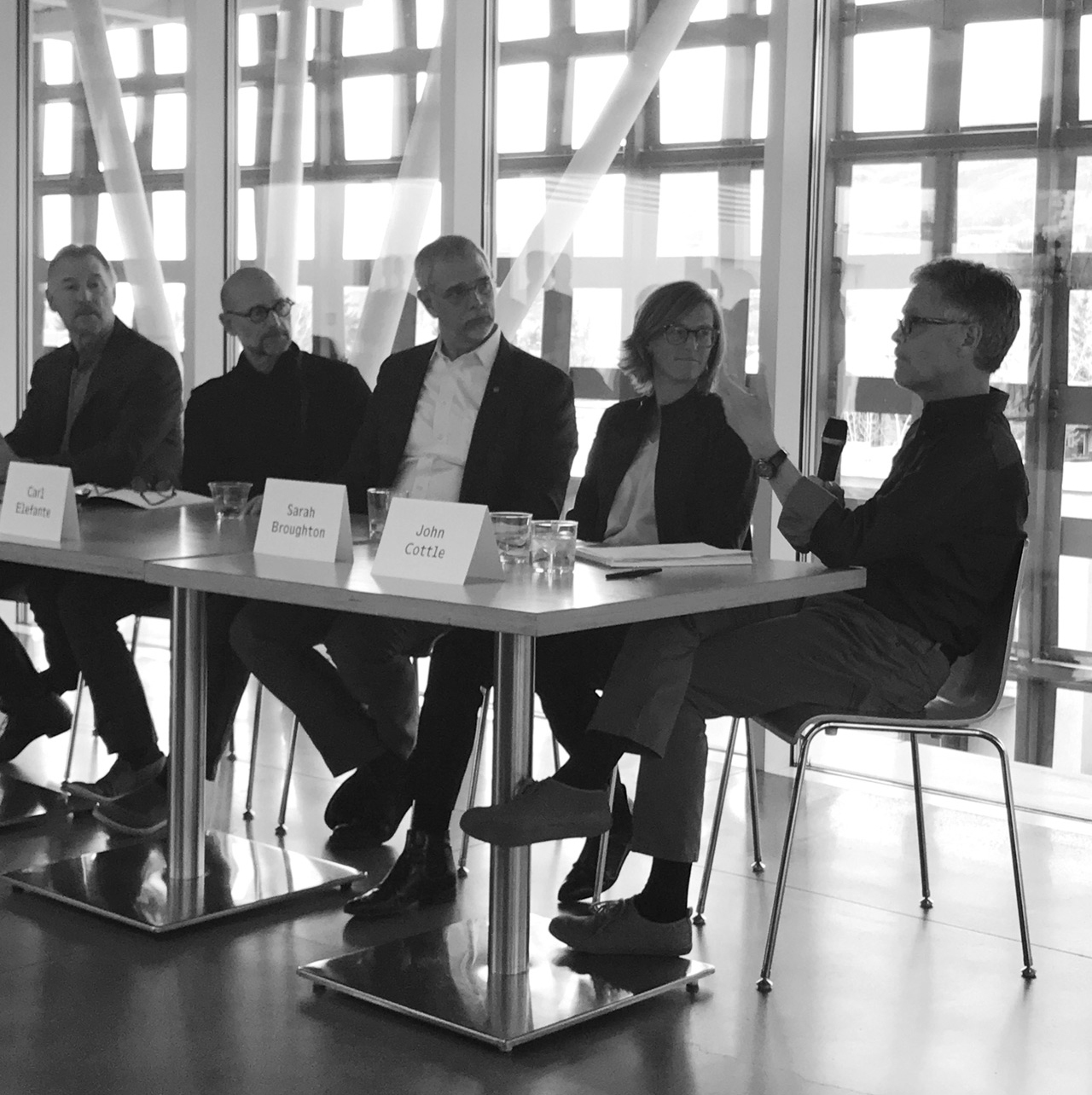 CCY Architects' partner and principal, John Cottle FAIA, was one of the panelists invited to speak. He was joined by Sarah Broughton AIA of Rowland & Broughton, Scott Lindenau FAIA of Studio B, and Charles Cunniffe FAIA. One hundred and fifty people attended the discussion, which was recorded by Aspen Grass Roots TV.
The Aspen Art Museum was designed and built by Pritzker-prize winner Shigeru Ban Architects and supported by Architect of Record, CCY Architects.